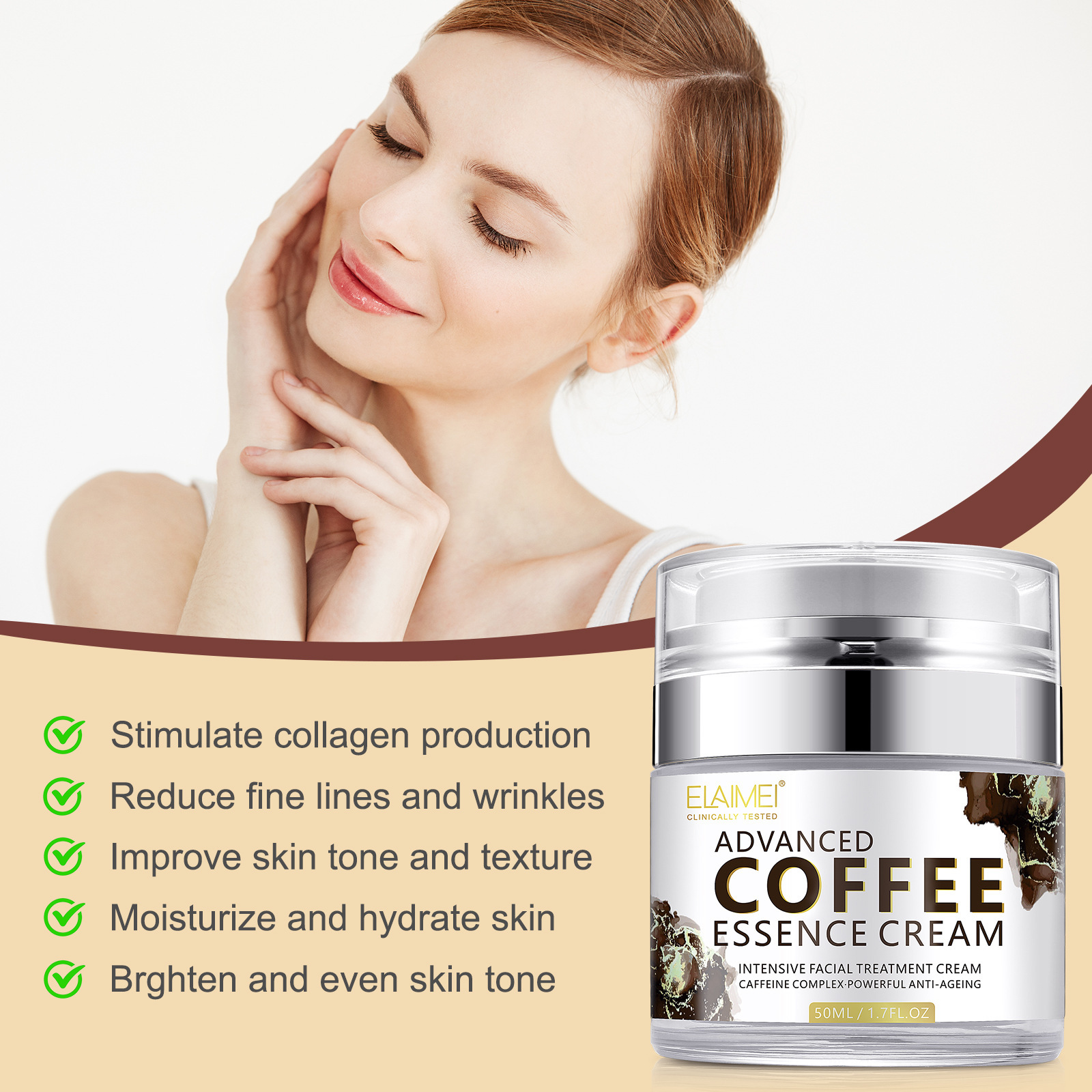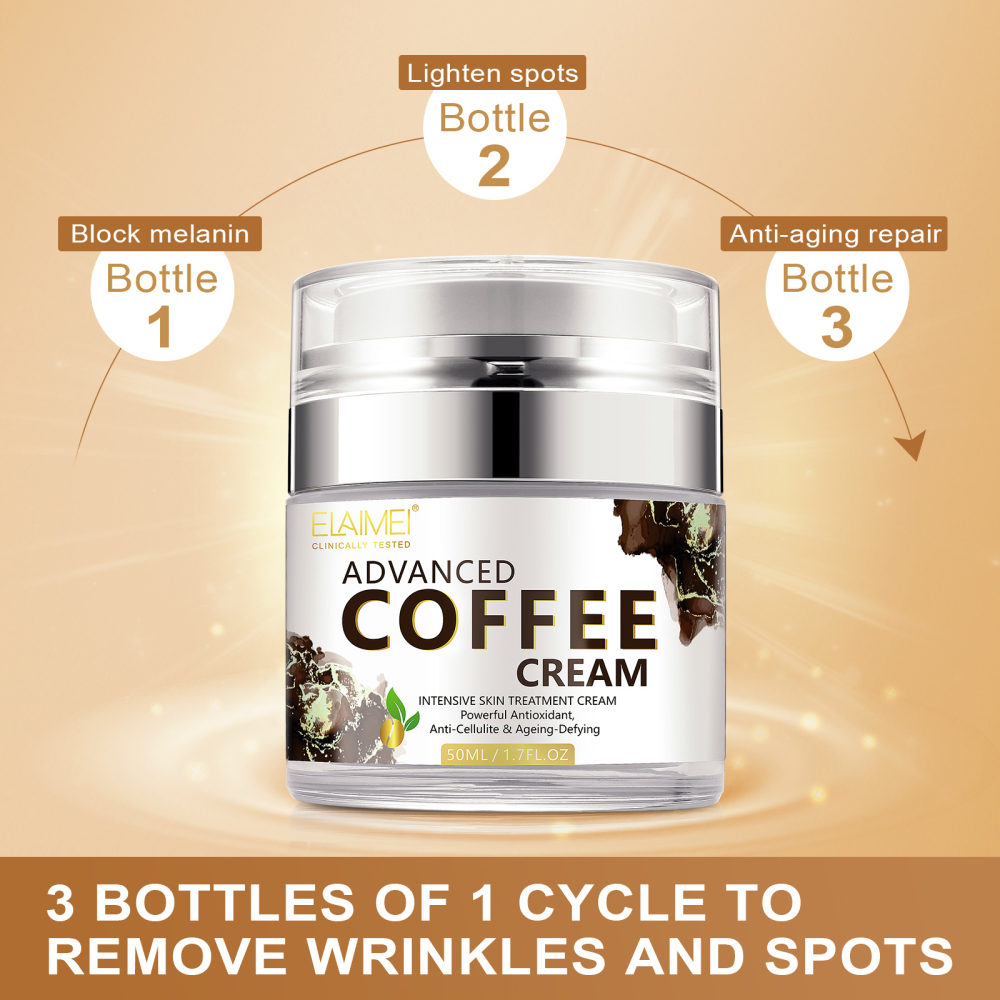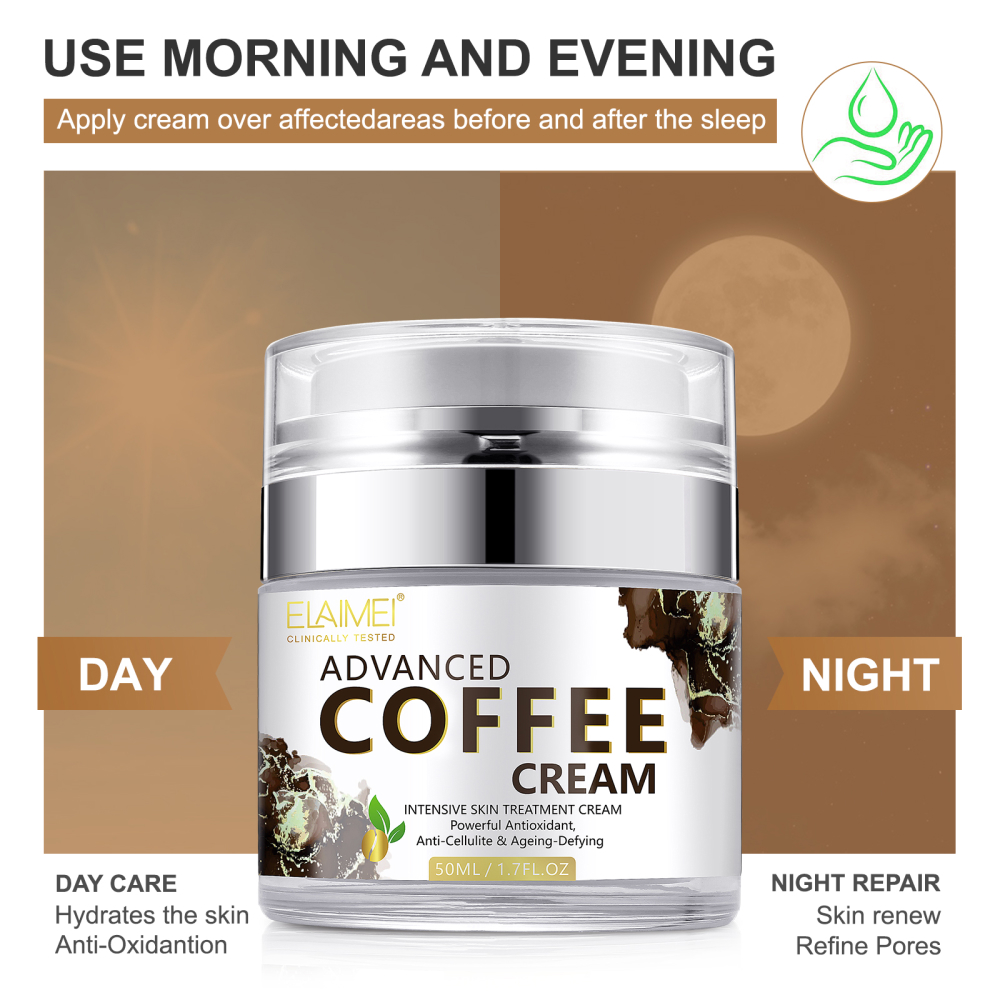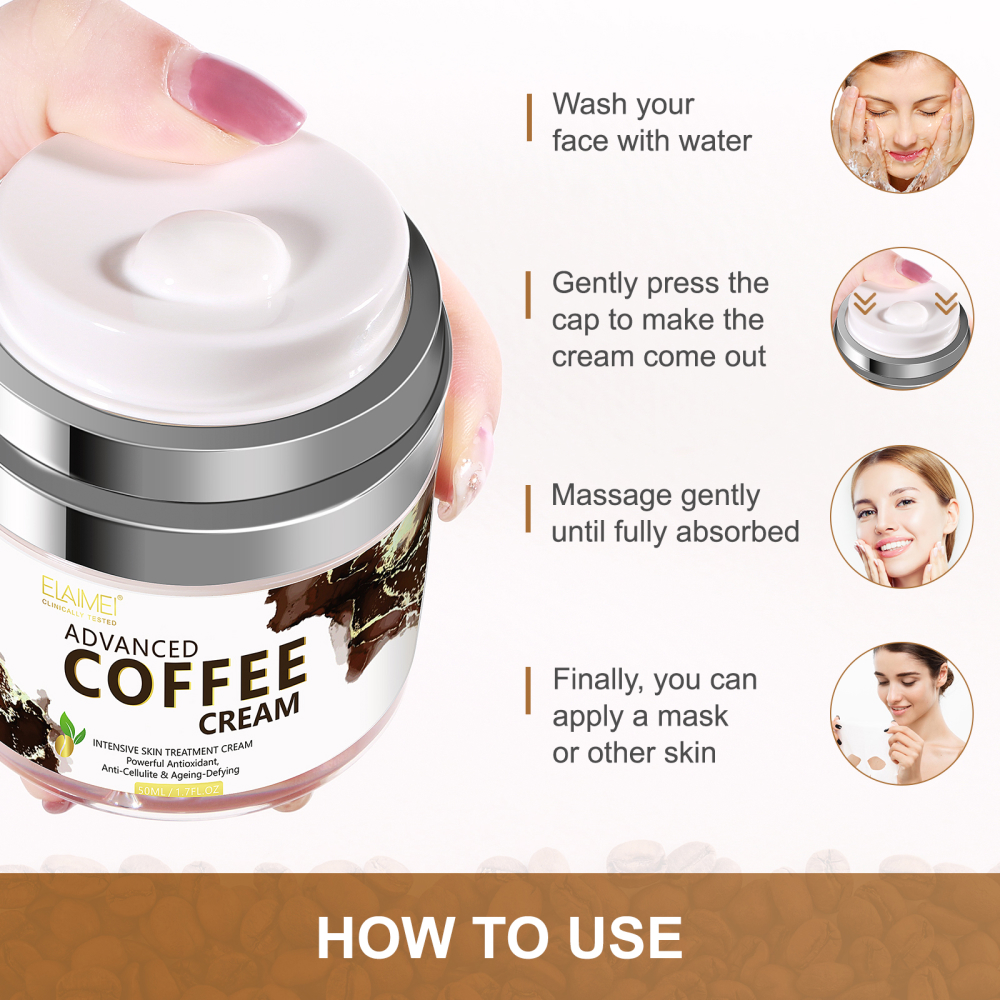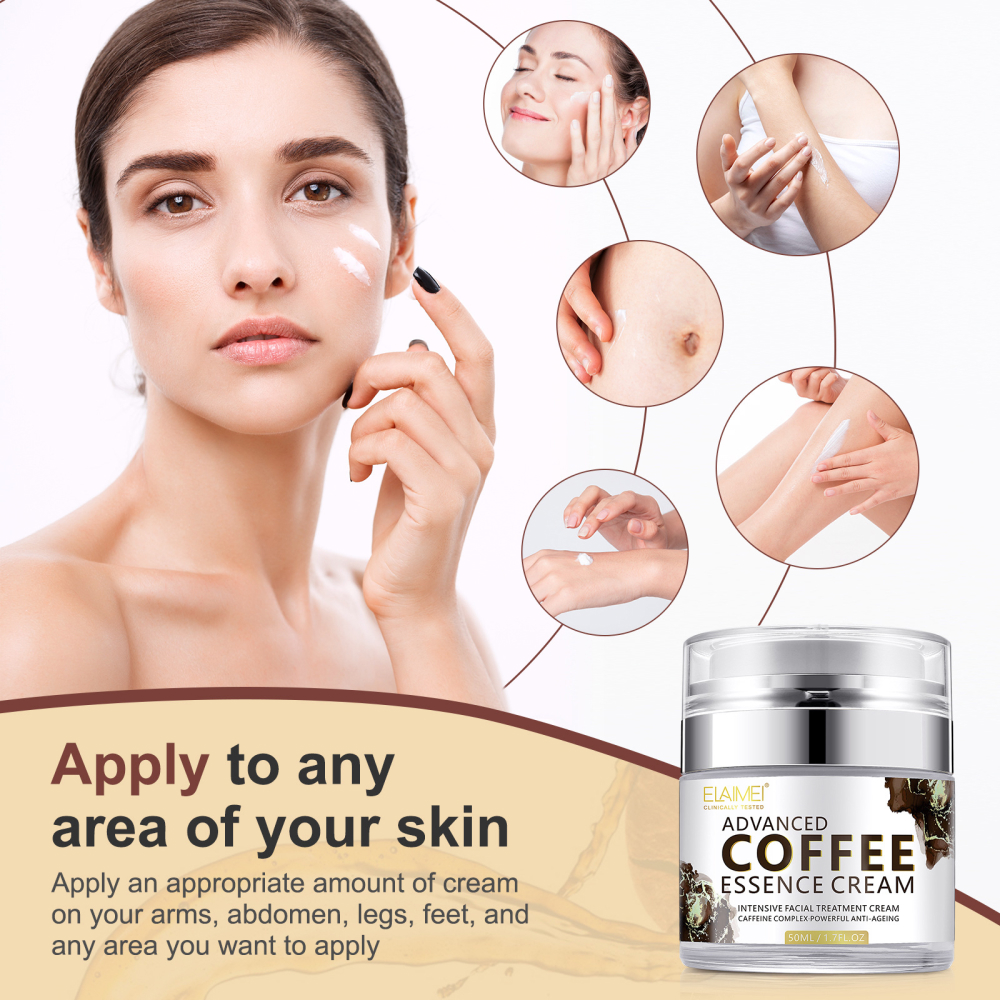 Anti-Aging Face Cream Repair Anti Wrinkles Whitening Spots Treatment Moisturizing
Features of Coffee :
Improves on skin elasticity and helps to reduce wrinkles and fine lines with Antioxidant
Deactivates the production of pigmentation in your skin to tone up your skin
Effective solution for the following: Eczema, Dryness, Pigmentation, Wrinkles, Acne, Psoriasis.
Dark Spot Remover: Is your skin constantly exposed to dust, dirt, harmful sun rays? And which can make your face look tired, dull, aged, and unhealthy. Take good care of your skin and keep it clean, bright, and radiant, try Elaimei papaya kojic acid glutathione cream soon.
Your new favorite face cream.
One cream to protect, nourish and repair your face from bags and signs of aging. Smooth application with a mattifying effect finish for a bright, youthful face.
Natural healing. Coffee oil stimulates microcirculation reducing puffy swelling. Also with rosehip and chia oil – the richest known botanical moisturizer.
Powered by science. Star ingredients glycolic and hyaluronic acid gently lift dead cells revealing younger skin. The benefits list includes boosted collagen, faded dark spots, sun damage repair.
Only silver linings. Features a revolutionary cross polymer that plumps, lifts, and scatters light. Reduces the appearance of laughter lines and absorbs excess oil, leaving a cool, matt finish.
Brighter & Nourish Skin: Nourish and brighten your skin with anti-aging benefits targeting signs of lines and wrinkles. Combined with other key ingredients this anti-aging face cream will provide your skin with moisture and nourishment.
Day & Night Coffee Cream: This facial cream could be used day and night, daycare to hydrate skin anti-Oxidation, and night for repair, skin renew, and refine pores.
Perfect for All Skin Types: This natural cream works great for men, women and all skin types including dry, oily, combination, sensitive, and mature skin making it a great addition to any beauty routine! Apply a pea-sized amount of the cream onto cleansed and toned skin in light, circular motions. For best results, we recommend applying this cream at night and following with an SPF during the day.
This Coffee Cream brightens the look of hyperpigmentation and sunspots. Also, it can be used as a scar cream and dark spot remover by helping minimize the look of scarring, while refining the skin to smooth uneven tone and texture.
Recharge and Lock in Moisture: Intensive Cream is designed to deliver moisture deep into your skin. Locking the moisture into your skin, the cream provides long-lasting nourishment and hydration.
Thirst-Quenching: Your parched skin will thank this ultimate thirst quencher which has an intense moisturizing quality. None-oily yet greatly hydrating, it will leave your skin smooth and supple.
Plump and Dreamy Radiance: This cream is the key to plumping out the fine lines and delivering the glow. Grasp on to your bright youthful skin texture while hydrating from its roots.
Size:
6.5 cm x 6.5 cm x 8 cm
Volume:
50 ml (1.7 FL OZ)