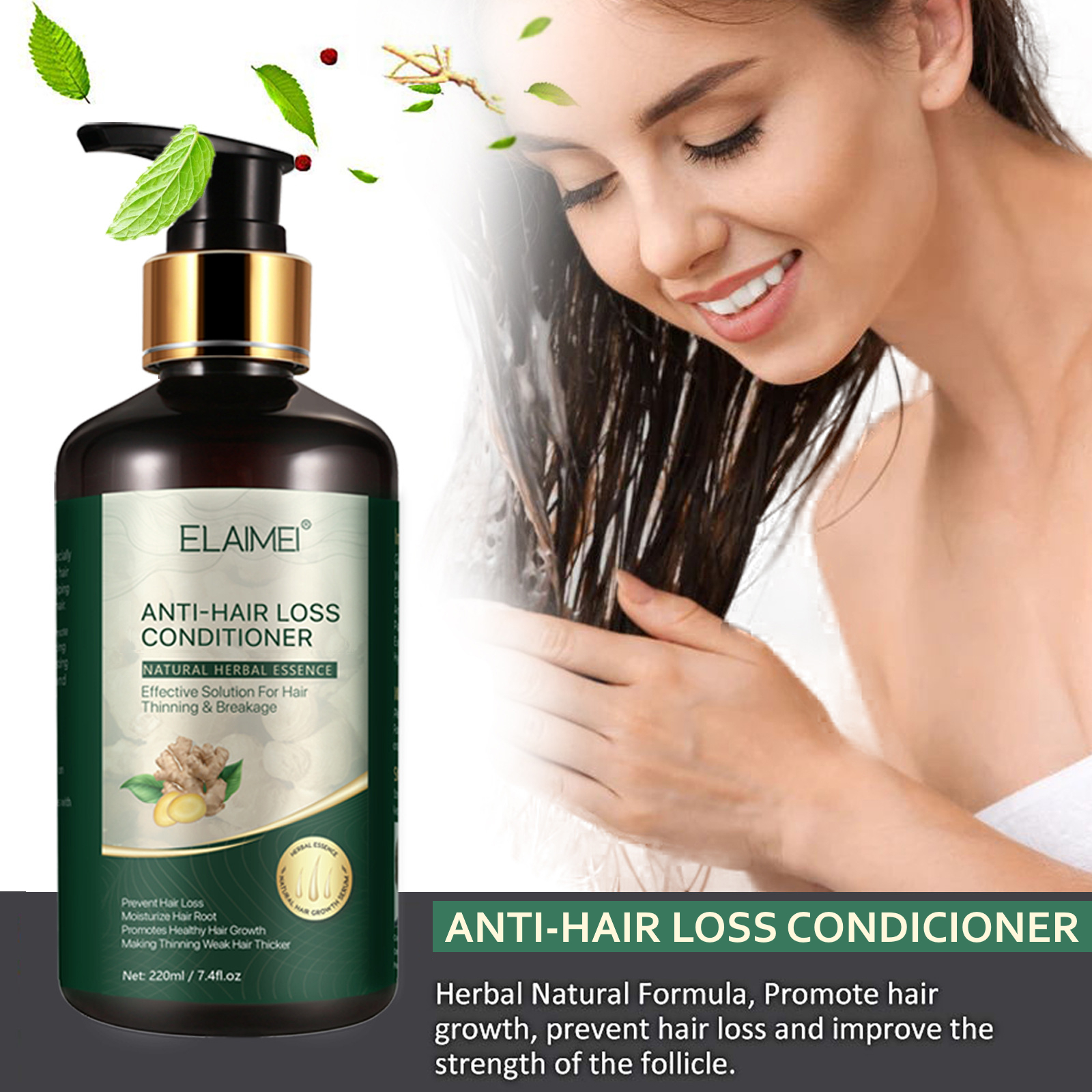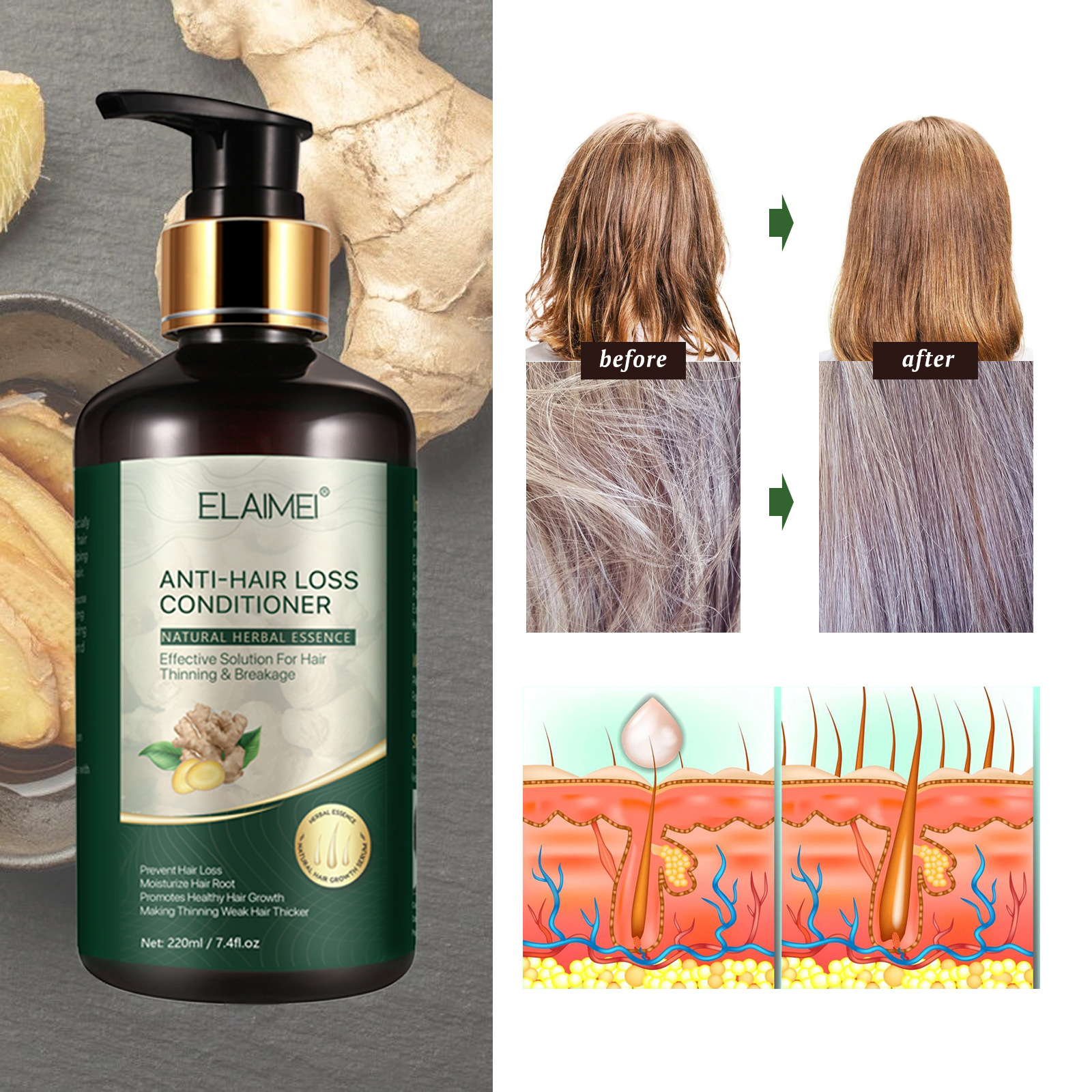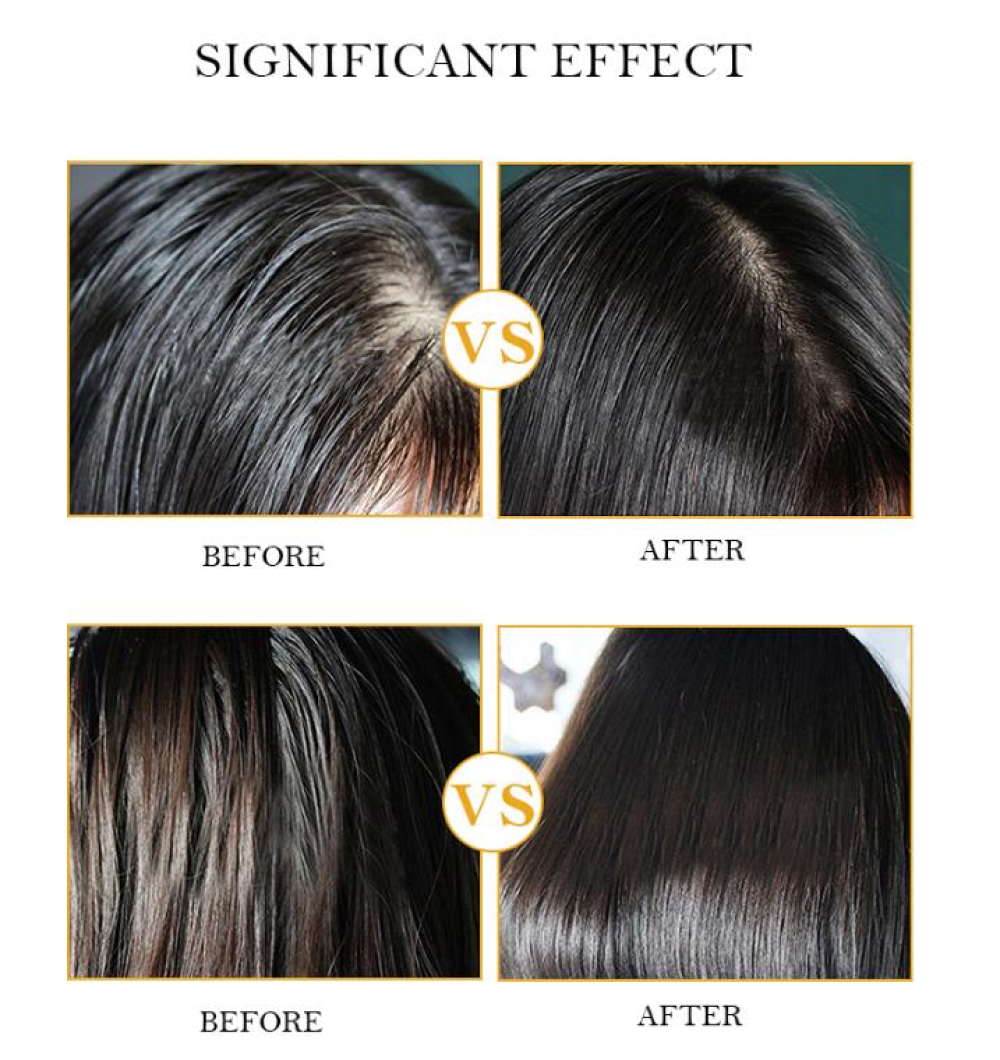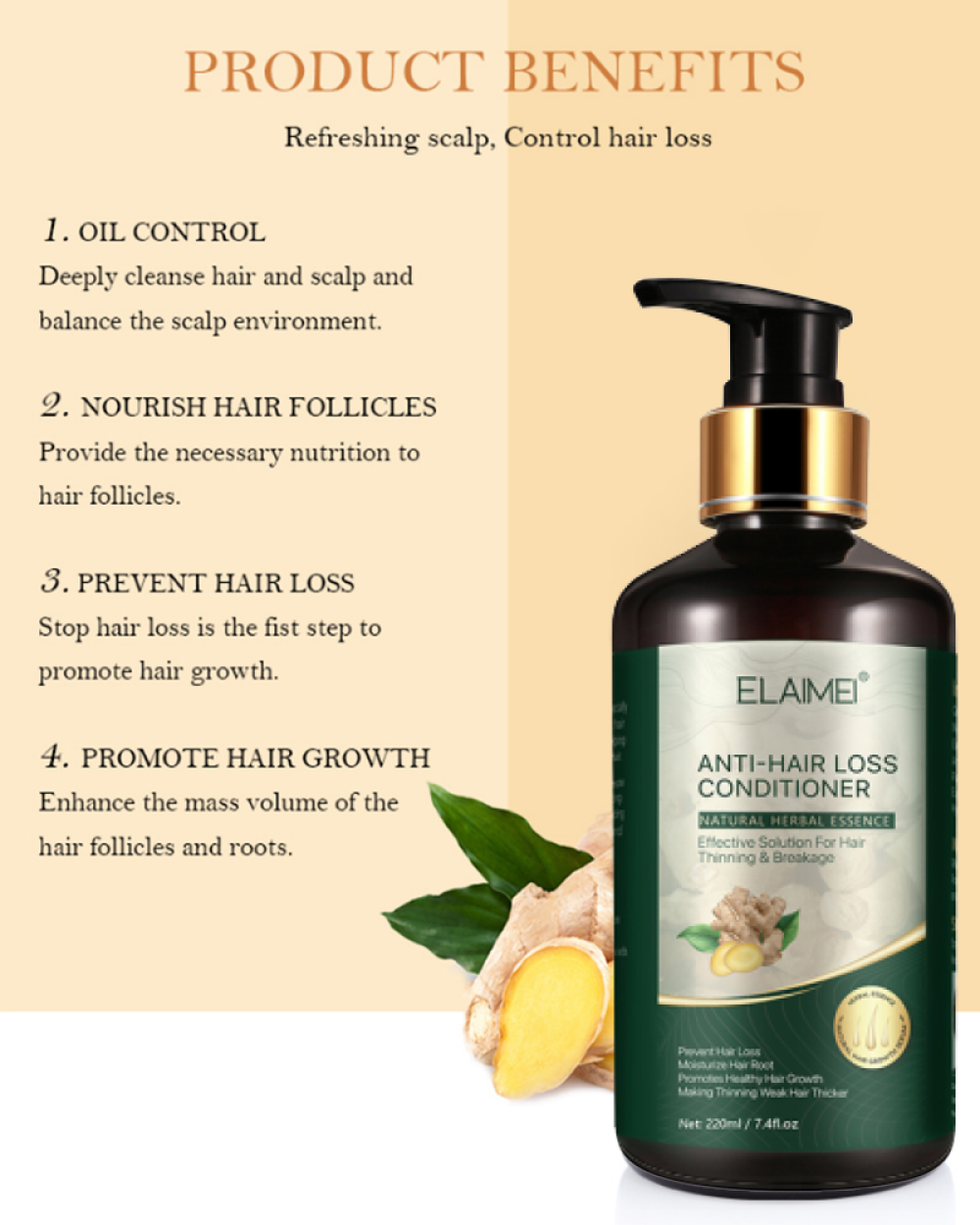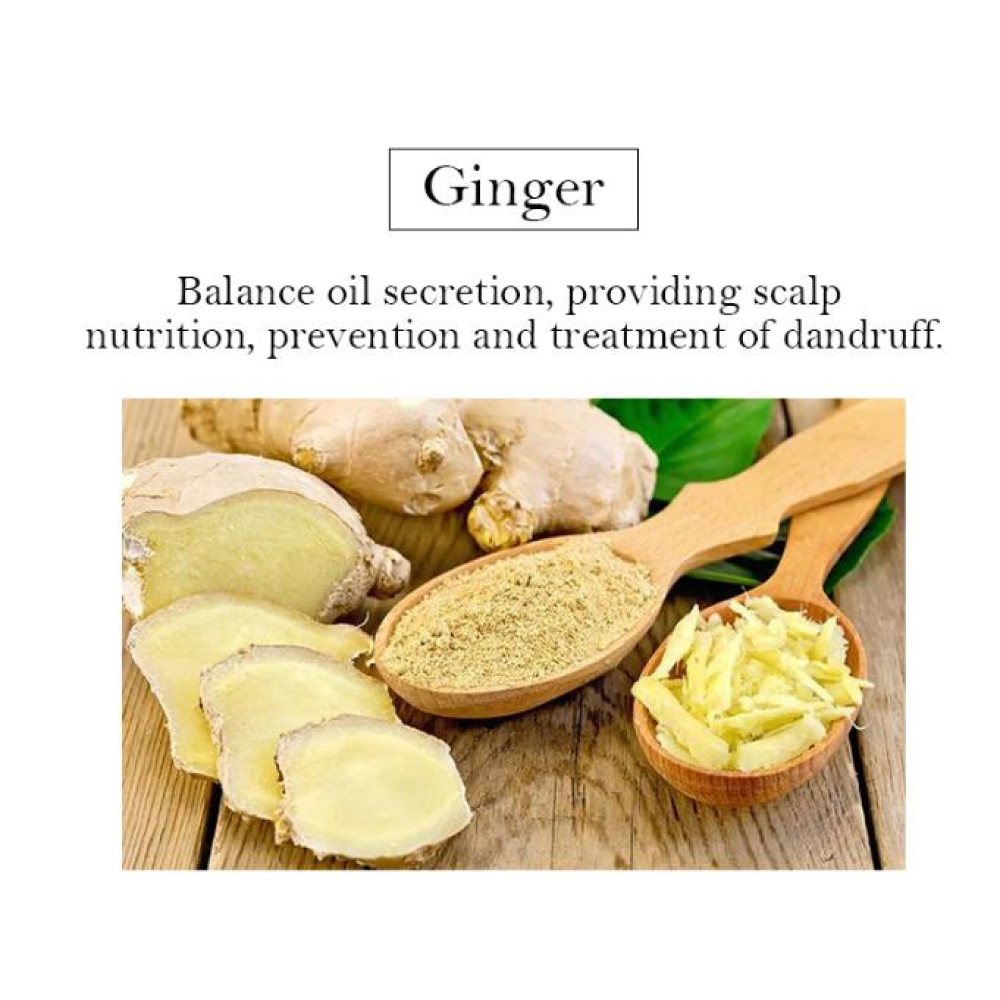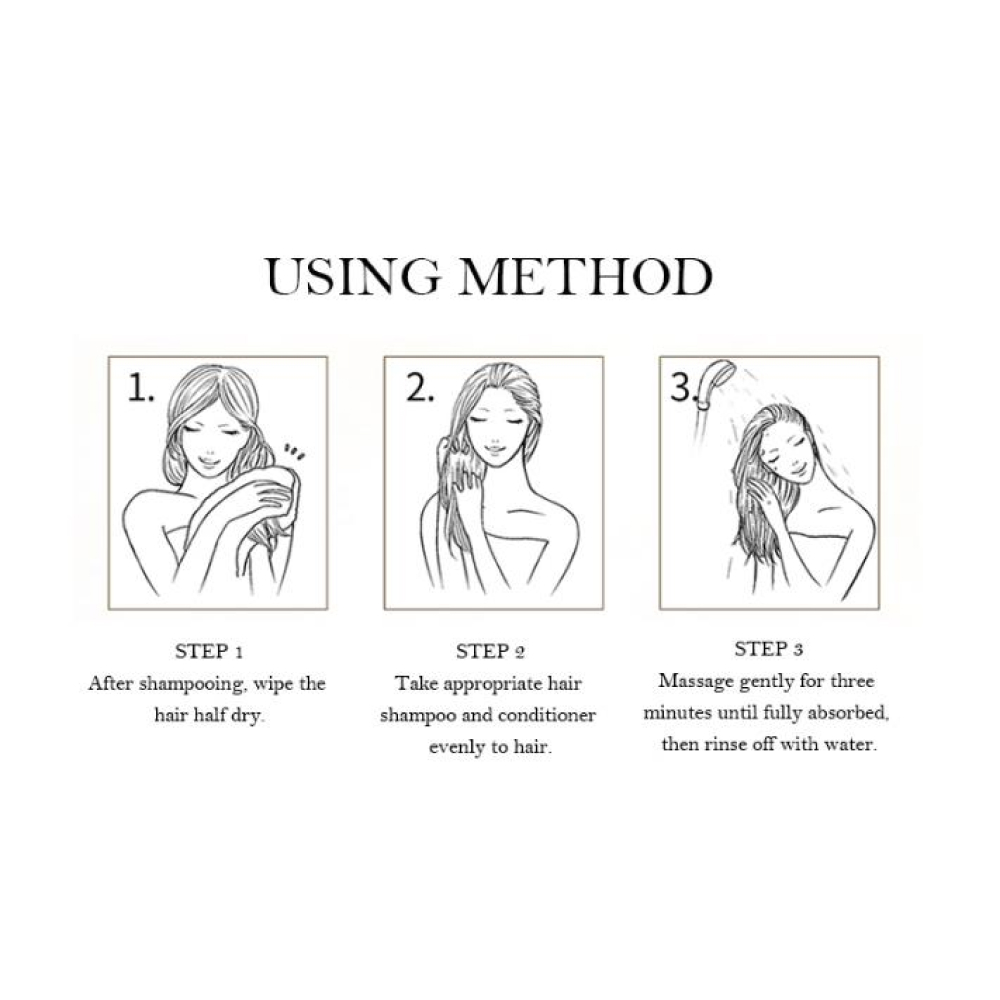 Elaimei Ginger Anti Hair Loss Conditioner (220ml) helps strengthen and soften all at once, smoothing your locks into their silkiest potential. Elaimai embarked on a mission to make beauty simple, smart, and safe for all ages and genders. We craft our products to give you the amazing results you love using the best and thoroughly researched ingredients.
About this item:
GINGER NATURAL EXTRACT: Ginger has a tendency to enhance blood circulation in the scalp. This stimulates hair growth and strengthens the roots of your hair follicles.
PREMIUM DANDRUFF FIGHTER DUO: Elaimei Ginger Anti Hair Loss Conditioner is a dandruff fighting contains an abundance of natural essential oils; Tingles away dry flaky irritated scalp and dandruff while stimulating new hair growth.
SULFATE FREE & PARABEN FREE: Our Ginger Conditioner products are Sulfate and Paraben Free. It is good for all hair types, including curly hair and colored hair. Not Tested on Animals
DEEP MOISTURIZING: Elaimei Ginger Anti Hair Loss Conditioner is anti-frizz and locks in moisture, leaving hair soft, smooth, and shiny. For all hair types. Detangles and leaves hair shiny, glossy, and more manageable.
SPECIAL SCENT & SENSATION: The fresh scent of ginger leaves hair smelling great & leaves a cooling, tingling sensation on the scalp.
Elaimei Ginger Anti Hair Loss Conditioner follicles to repair split ends and helps to moisturize dry and damaged hair, reduces frizz and leaves hair soft and smooth. The Ginger extract moisturizes the scalp and helps to nourish your roots and hair follicles.
Features:
Promote hair growth, Prevent hair loss, Repair and improve hair follicles, Balance oil secretion.
Supports the healthy growth of your hair.
Natural Plant Extracts strengthen hair, so it looks fuller and thicker.
Easy rinse conditioner won't leave any residue.
Brings your flat and thin hair back to life.
Protects hair from damage as it moisturizes each strand.
For all hair types and colors.
Help boost your hair growth, so you can have more and thicker hair. With our powerful, yet gentle and natural ingredients you are able to experience healthy, normal hair growth again!
How to use:
After shampooing, wipe the hair half dry.
Take appropriate hair shampoo and conditioner evenly to hair.
Massage gently for three minutes until fully absorbed, then rinse off with water.
Package included: 1 * Elaimei Ginger Anti Hair Loss Conditioner (220 ml).