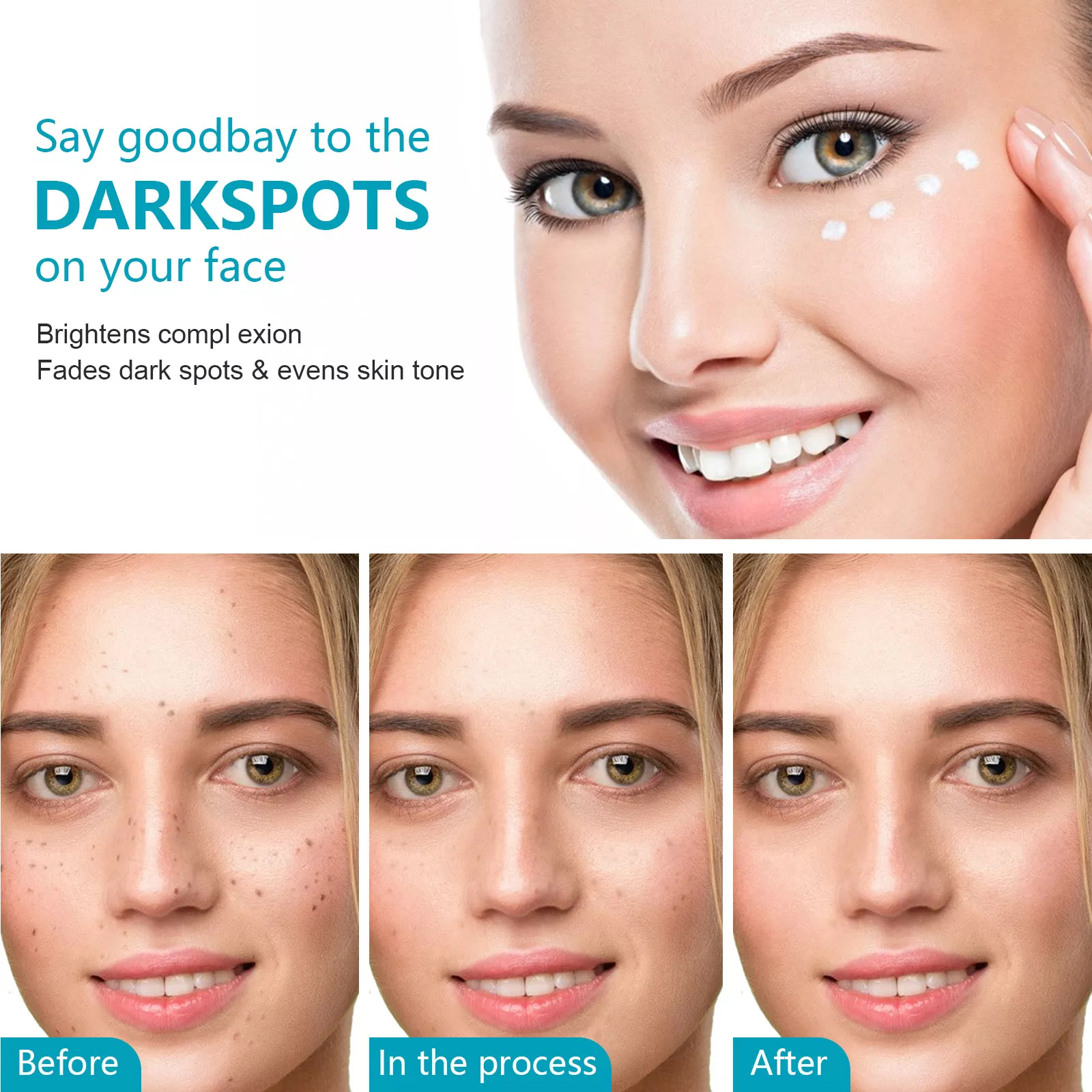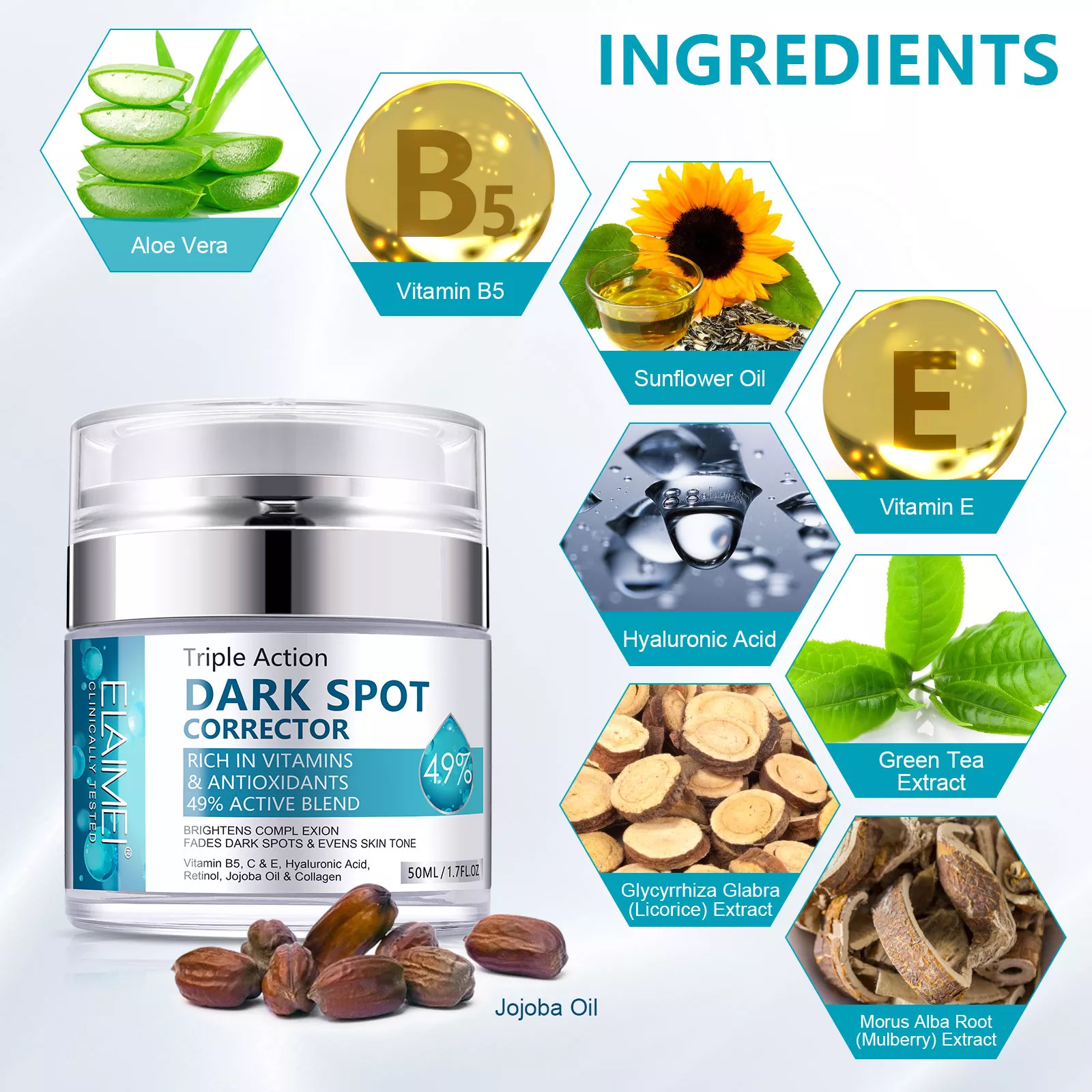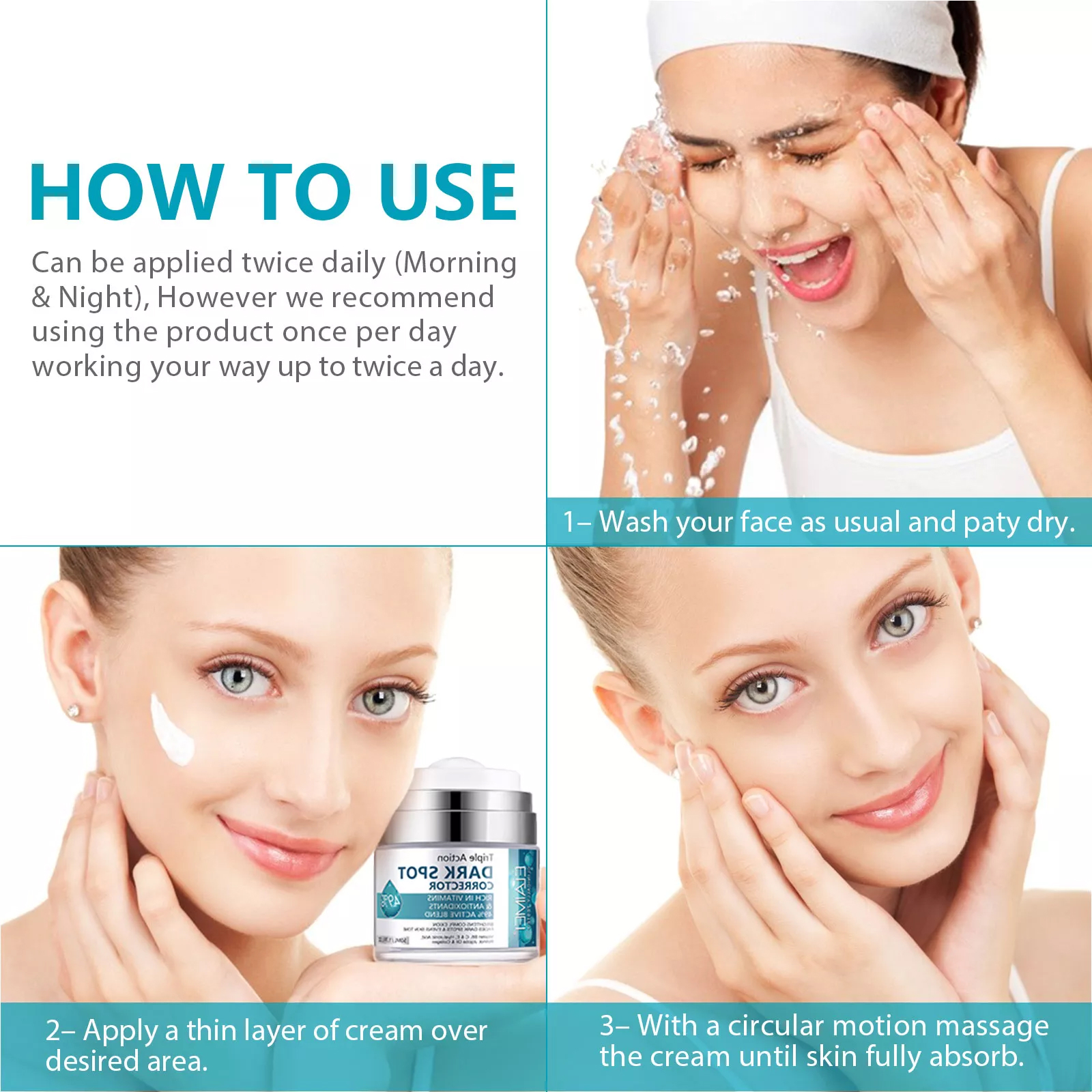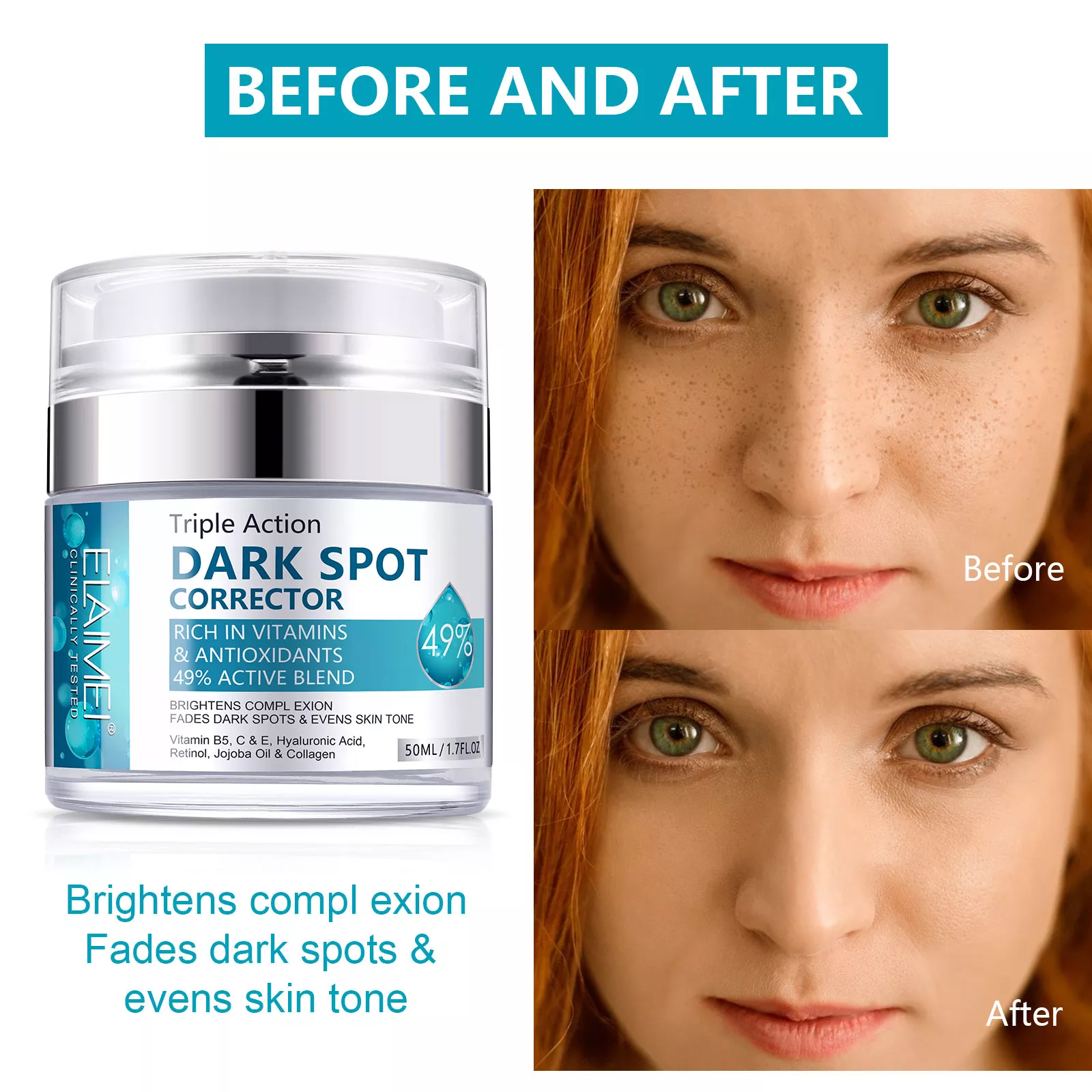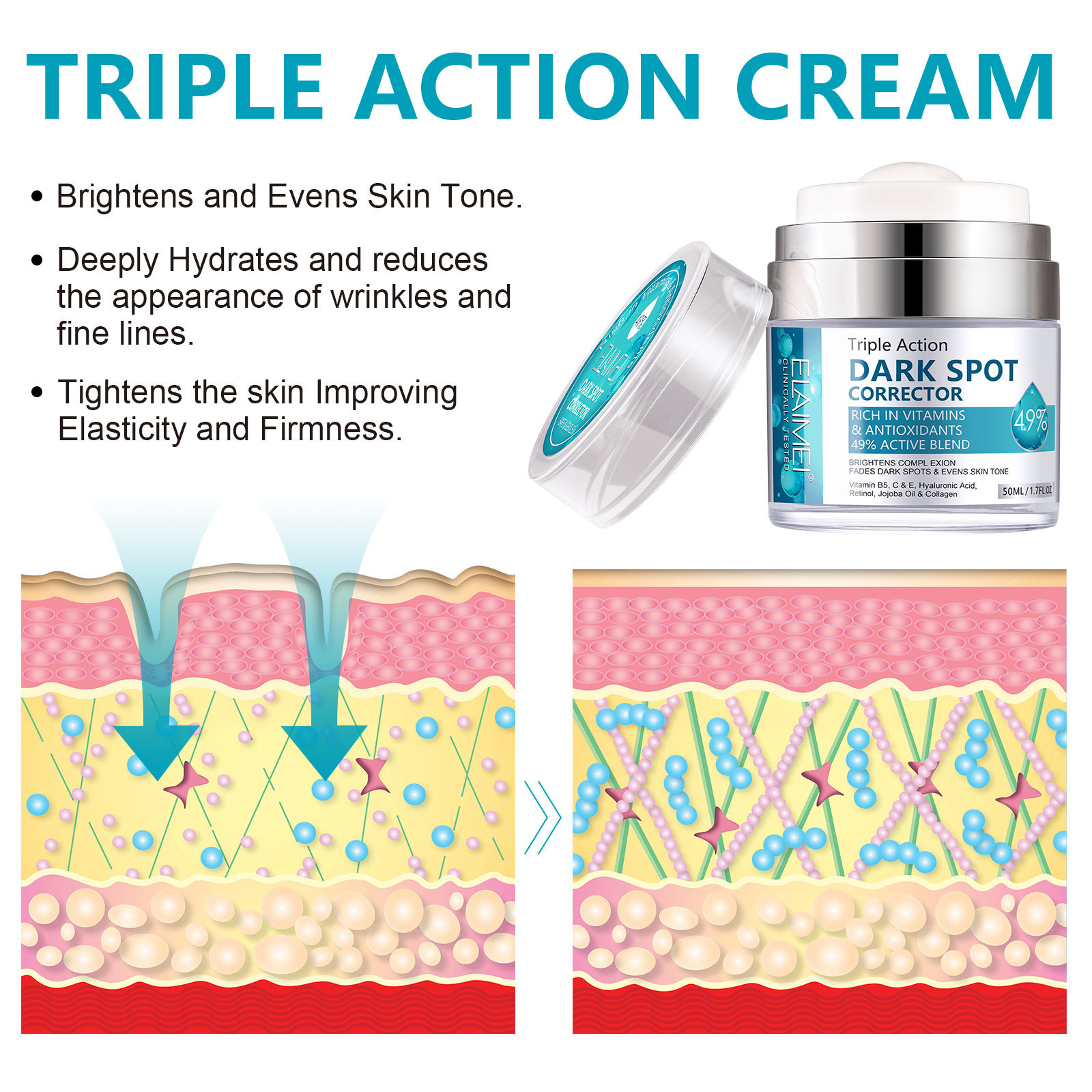 Elaimei Dark Spot Corrector (50ml) is formulated with highly effective ingredients for the dark skin on your body. This cream can be used on your underarm/armpit, knees, face, elbows, areola, nipple, neck, lips, and other private areas.
About this item:
Moisturize & Smoothen Your Skin: Absolutely no greasy feeling after applying on dark spots like armpits, knees, elbows and bikini area. The mineral-rich ingredients moisturize your skin, making it fresh and smooth to touch.
Healthy & Even Skin Tone: This daily treatment works to minimize the appearance of dark spots and acne pigmentation, brighten skin, and improve uneven skin tone.
For All Skin Types: Our Elaimei Dark Spot Corrector Cream is dermatological tested to work even with sensitive skin. Leaving your skin with a white radiant glow.
What Else You Get: Get ready for summer and bikini body through this dark spot cream. No more embarrassing darkened spots when you are at the beach, pool, on vacation, or having a special occasion.
Universal and Effective – Suitable for intimate areas and anywhere else on the body, our formula is to tackle any unwanted and annoying skin irregularities. Fast-acting, you won't wait for the transformation to begin.
Our Elaimei Dark Spot Corrector Cream for face adopts a sealed press design which can effectively stop the cream in the bottle from contacting the outside world. When you press the pump twice, you will get rich cream that works deeply in the skin.
Features:
Powerful Dark Spot Remover
Moisturizes & Smoothes
Convenient Pump Structure
Various Spots Targeting
Day & Night Using
Good Absorption
Elaimei Dark Spot Corrector Cream has a uniform and smooth texture, helps your skin absorb quickly, and effectively maintains skin elasticity and moistness. Improve dull & uneven skin, returning a radiant youthful glow.
How to use:
Wash your body as usual and pat dry. Use lotion for basic hydration.
Apply a thin layer of cream over the desired area.
With a circular motion massage the cream until the skin is fully absorbed.
Reminder:
Wear sunscreen with SPF 30 or higher every day, avoiding affecting the dark spot corrector cream freckle effect.
Please keep away from direct sunlight after use.
Daily do more hydration during use.
Spot removal time will vary depending on skin type.
Package included: 1 * Elaimei Dark Spot Corrector (50ml).