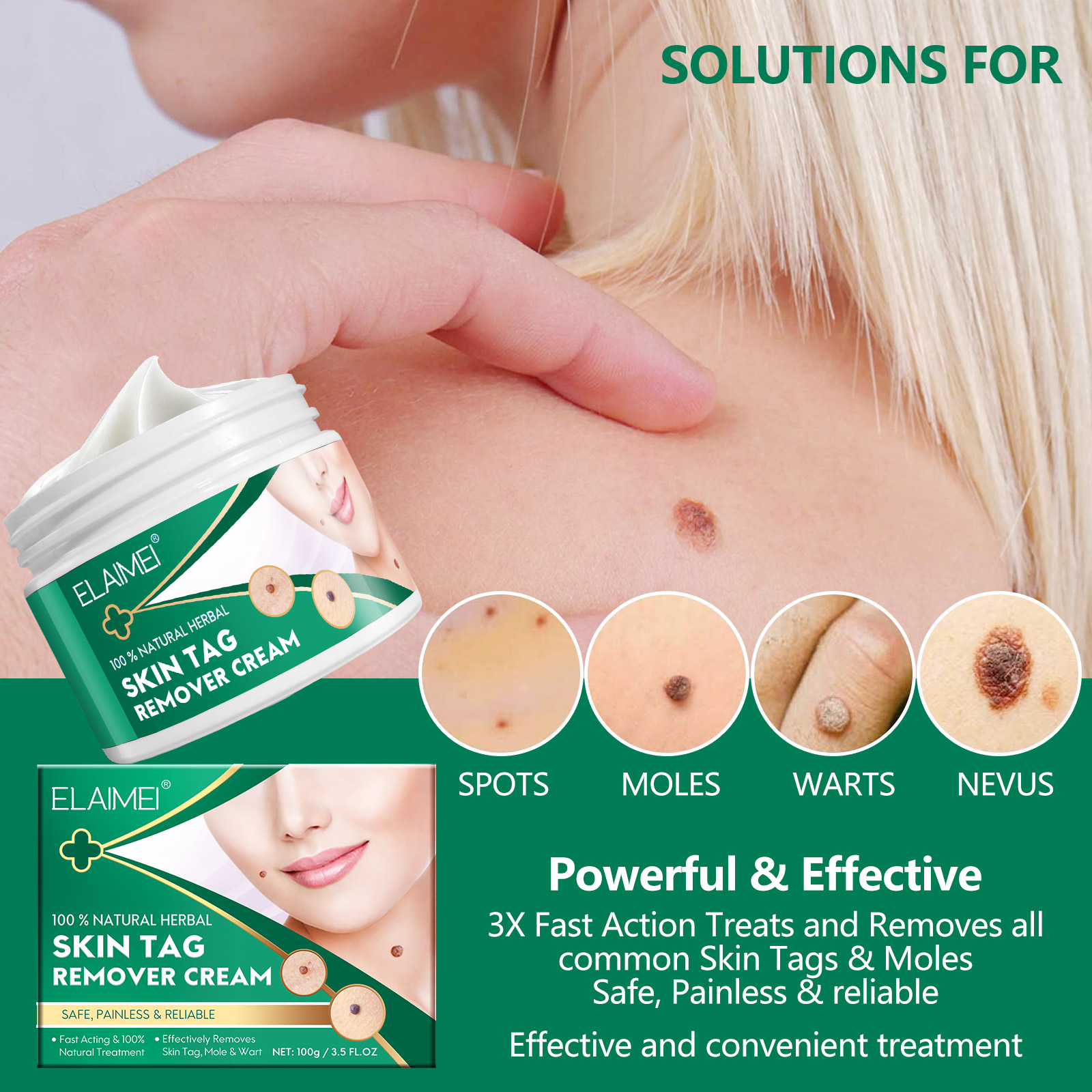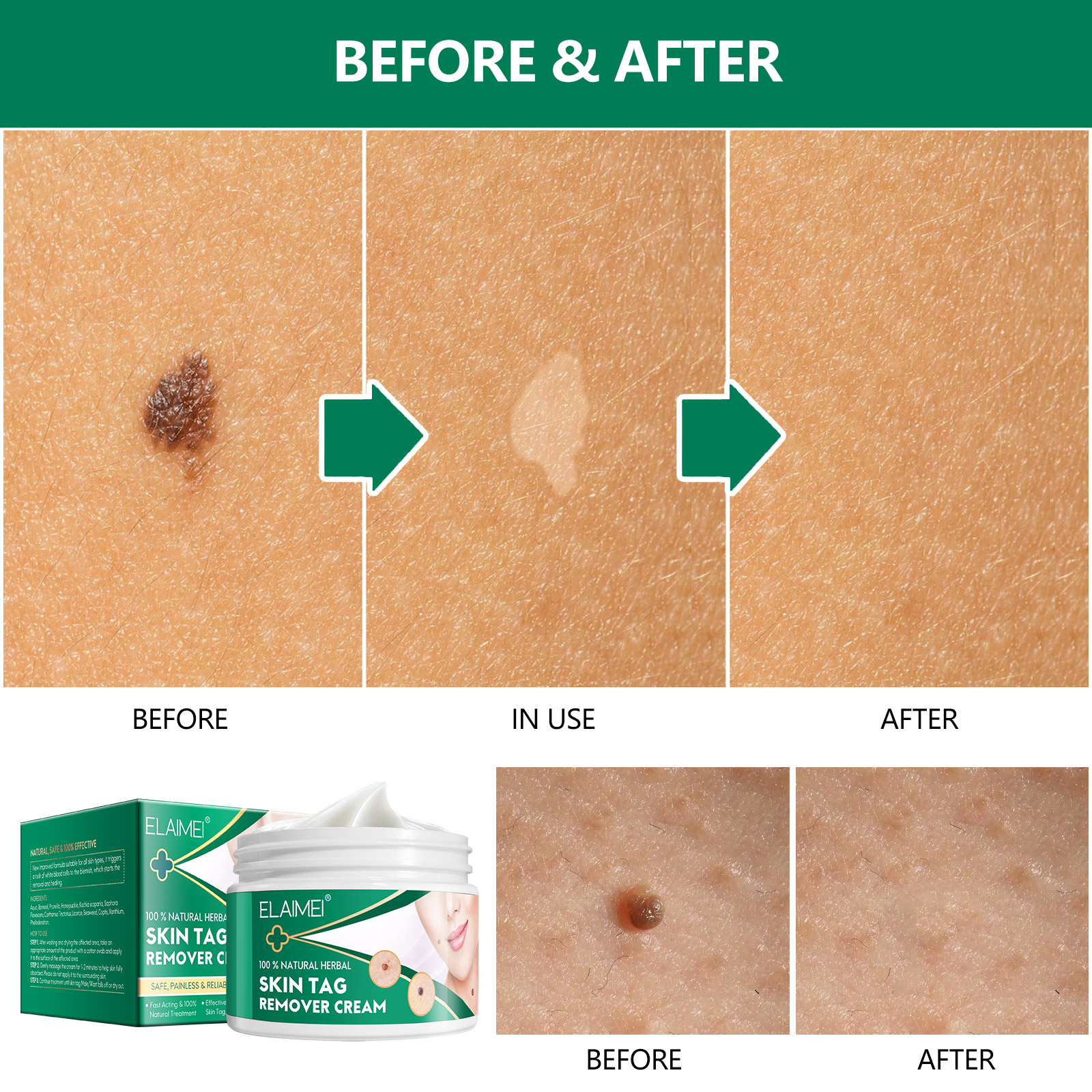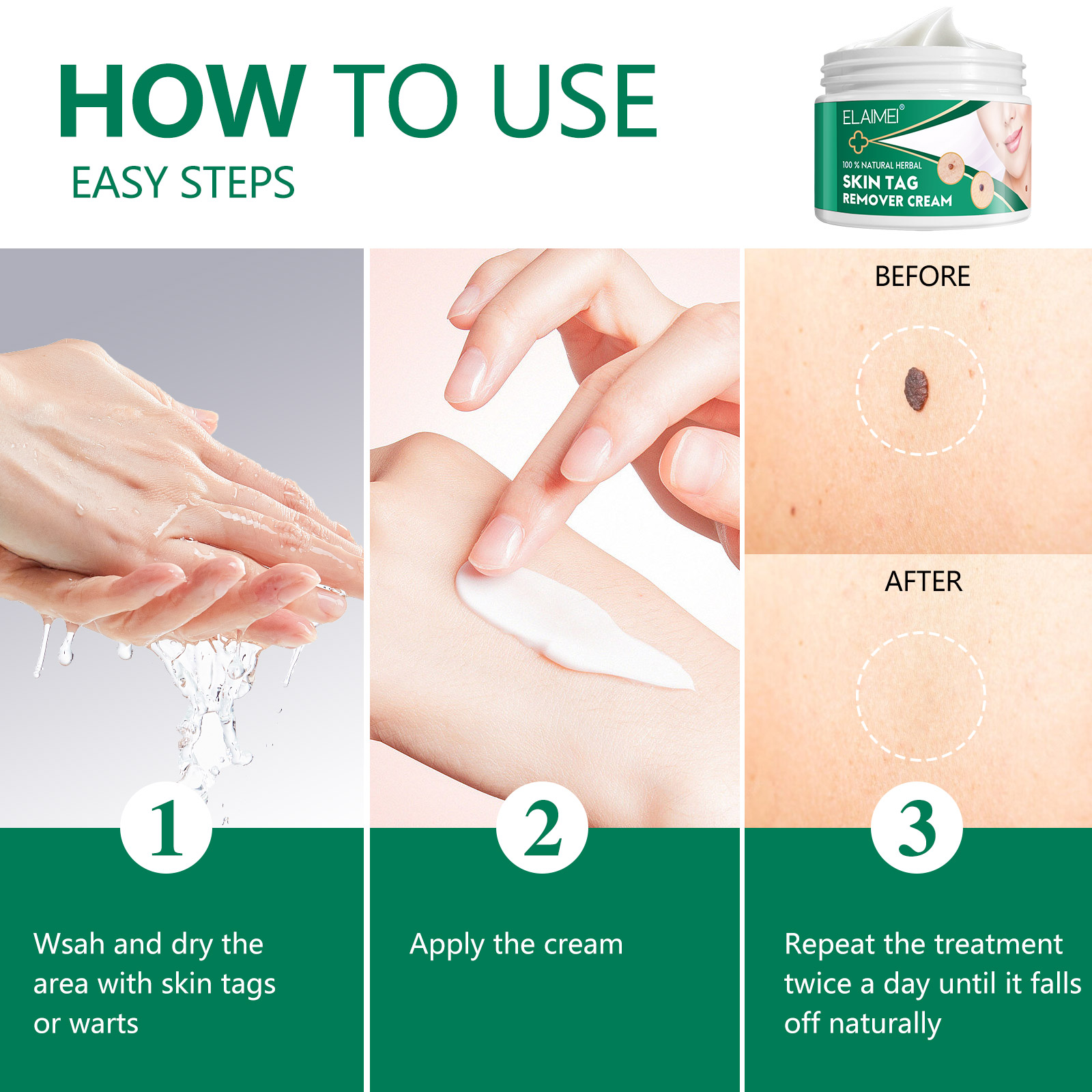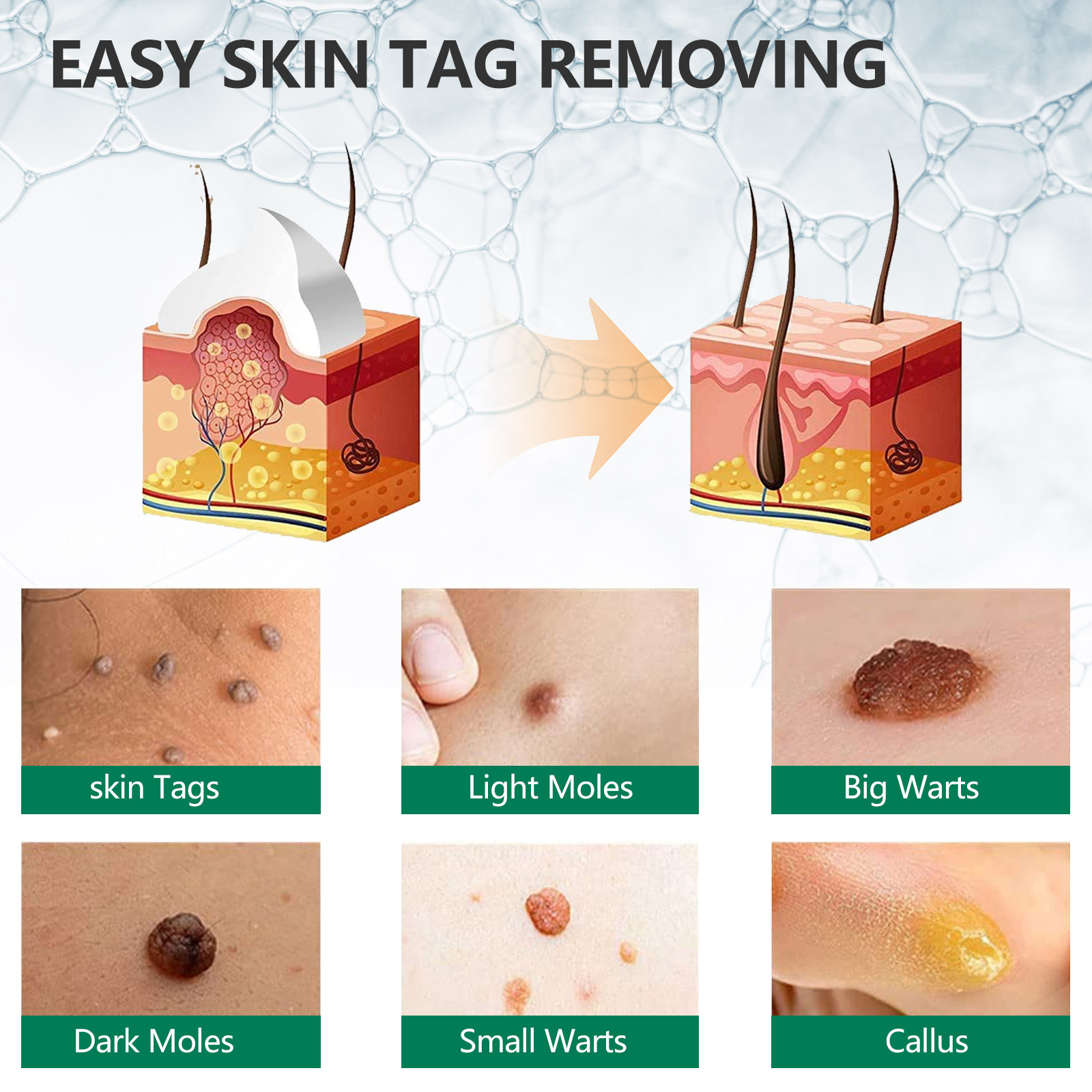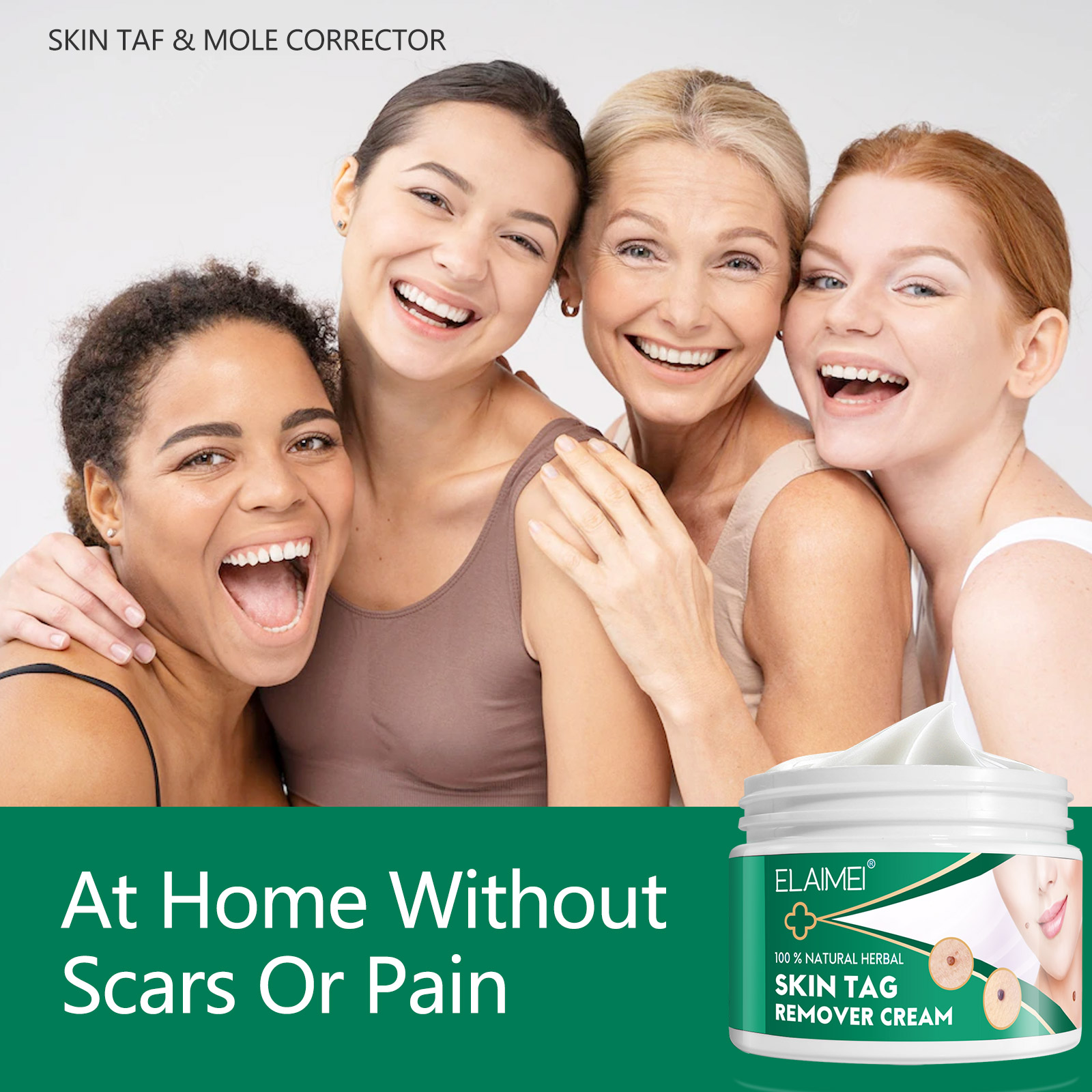 Elaimei Safe Skin Tag Remover Wart Treatment Cream Fast Acting Mole Removal Body Face Acne Pimple Spot Effective Micro Painless Natural Repair
GET QUICK RELIEF FROM ITCHY, CRACKED, INFLAMED, SORE, AND IRRITATED SKIN. Provides immediate relief to acne, insect bites, itchy spots, saddle sores, heat rash, diaper rash, jock itch, razor burn, folliculitis, split cracked cuticles, severely chapped lips, baby eczema, psoriasis, molluscum contagiosum, perineal irritations, mosquito bite itch relief, dry hands and dry feet with a fresh, clean citrus scent. A MUST-HAVE in your bathroom, gym bag, purse, and office drawer!
100% ALL NATURAL and effective formula containing properties to soothe the itching and irritation on hands, fingernails, feet, heels, toenail fungus, scalp, under the breast skin and essentially any other irritated part of the body.
Effective Skin Tag Remover: Remove your warts fast and effectively with our solution of wart remover, Just follow simple instructions to have beautiful, smooth skin.
Safe and Effective: We've combined unique formulas to treat you with effective warts relief the safe way.
Apply to: Penetrates deep to remove the wart. Safe for plantar wart treatment, warts on hands, fingers, feet, face, flat warts and common while promoting the healing of warts, calluses and corns.
Easy to Use: Apply the product directly to your warts, you can use it anywhere you have warts, and you will see some changes within a week.
Notes: Just be persistent and you'll get amazed by the results!
NATURAL, SAFE & 100% EFFECTIVE
New Improved formula suitable for all skin types, it triggers a rush of white blood cells to the blemish, which starts the removal and healing.
Ingredients
Aqua, Borneol, Prunella, Honeysuckle, Kochia scoparia, Saphora Flavescens, Carthamus Tinctorius, Licorice, Seaweed, Coptis, Xanthium, Phellodendron.
How to Use
STEP 1. After washing and drying the affected area, take an appropriate amount of the product with a cotton swab and apply it to the surface of the affected area.
STEP 2. Gently massage the cream for 1-2 minutes to help the skin fully absorb. Please do not apply it to the surrounding skin.
STEP 3. Continue treatment until skin tag/Mole/Wart falls off or dries out.
Caution:
For external use only.
Before start using, please perform a skin patch test.
Do not use it on irritated skin or on any area that is infected or reddened.
Do not use if you are pregnant, breastfeeding, or diabetic.