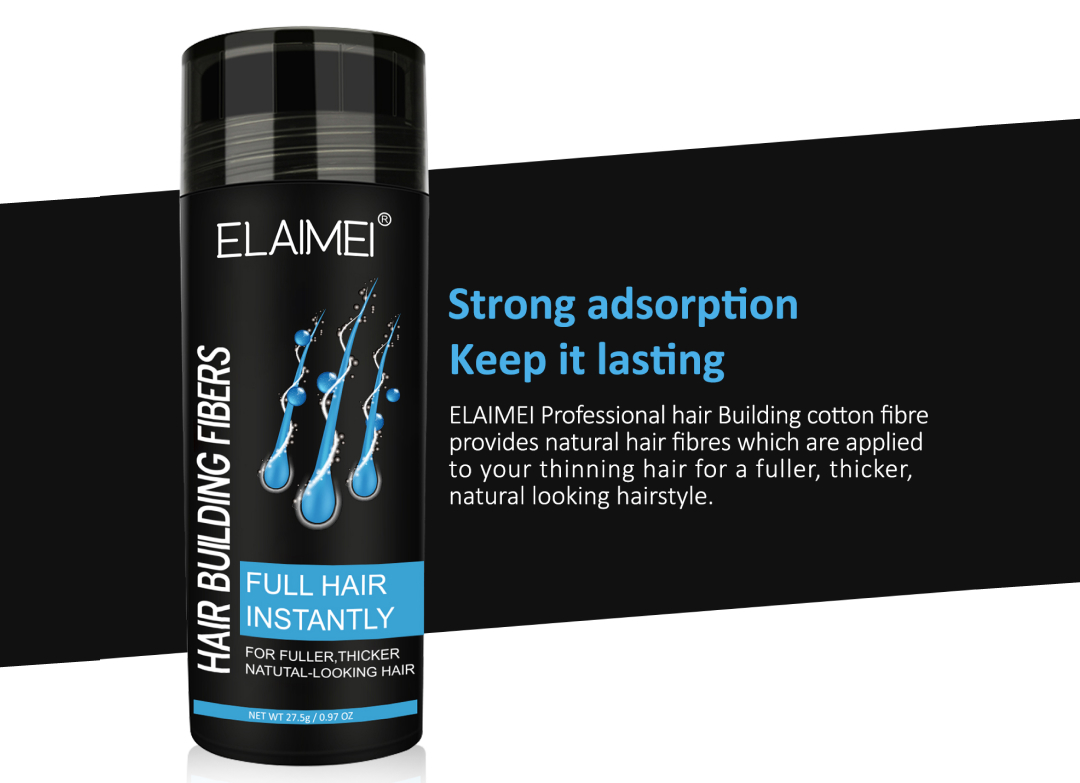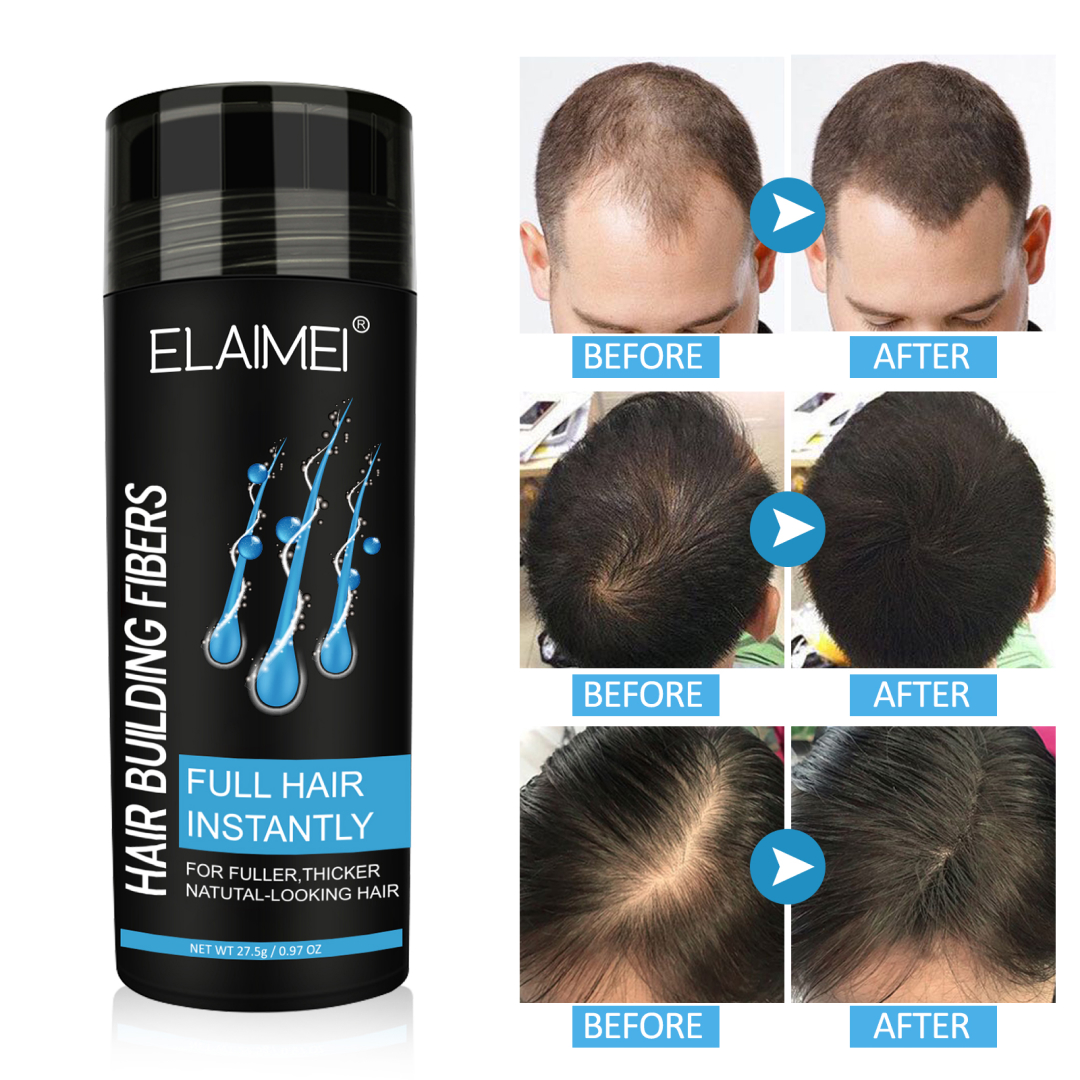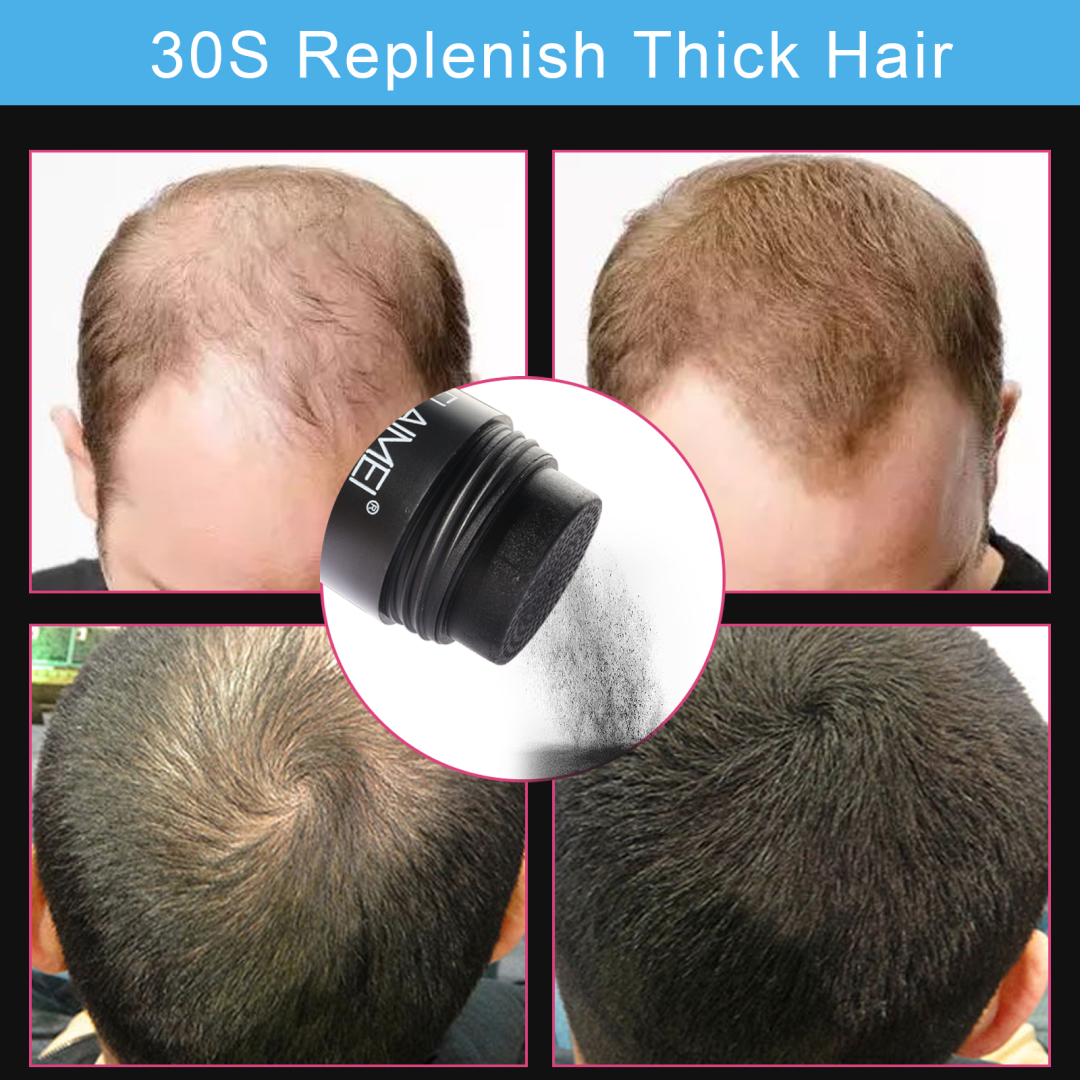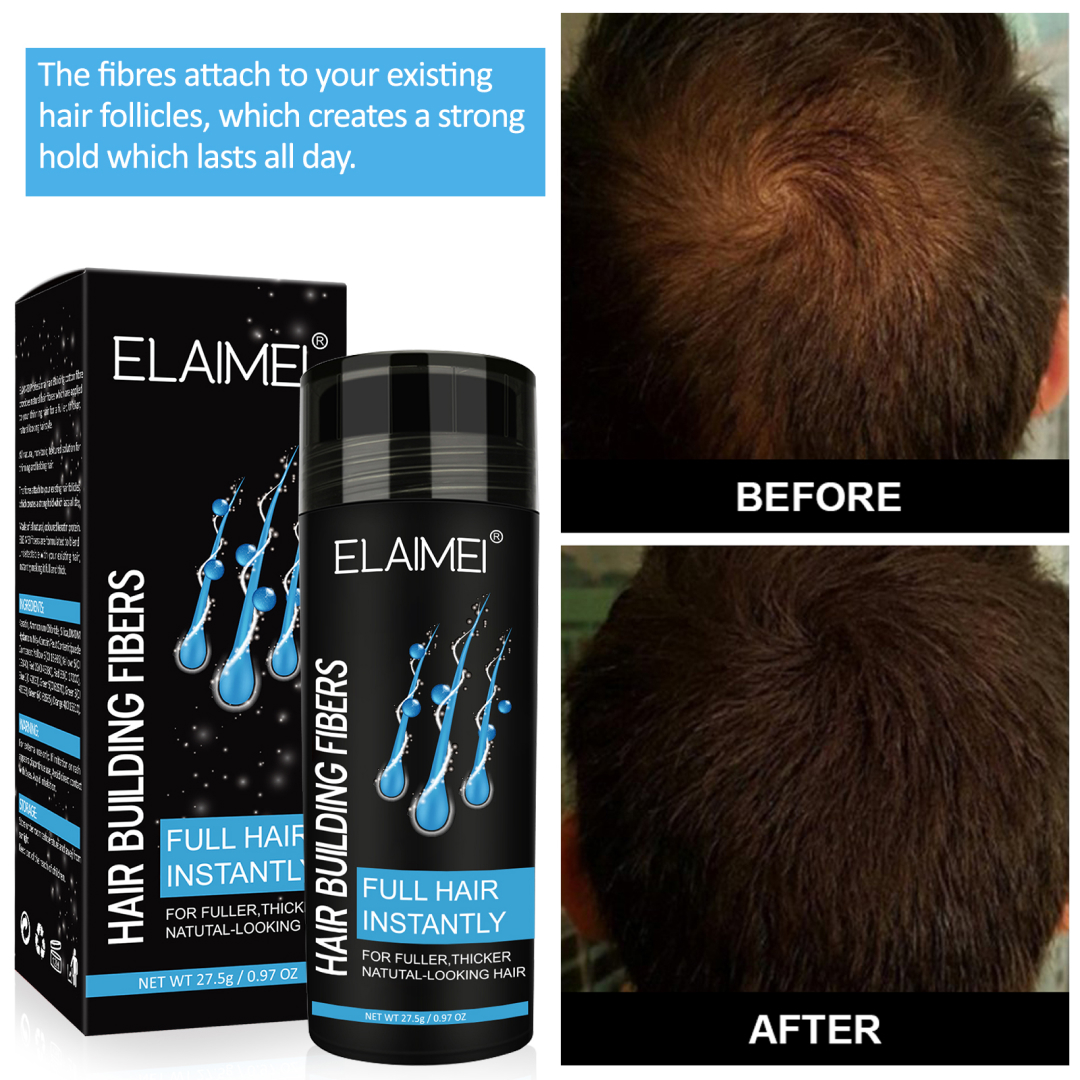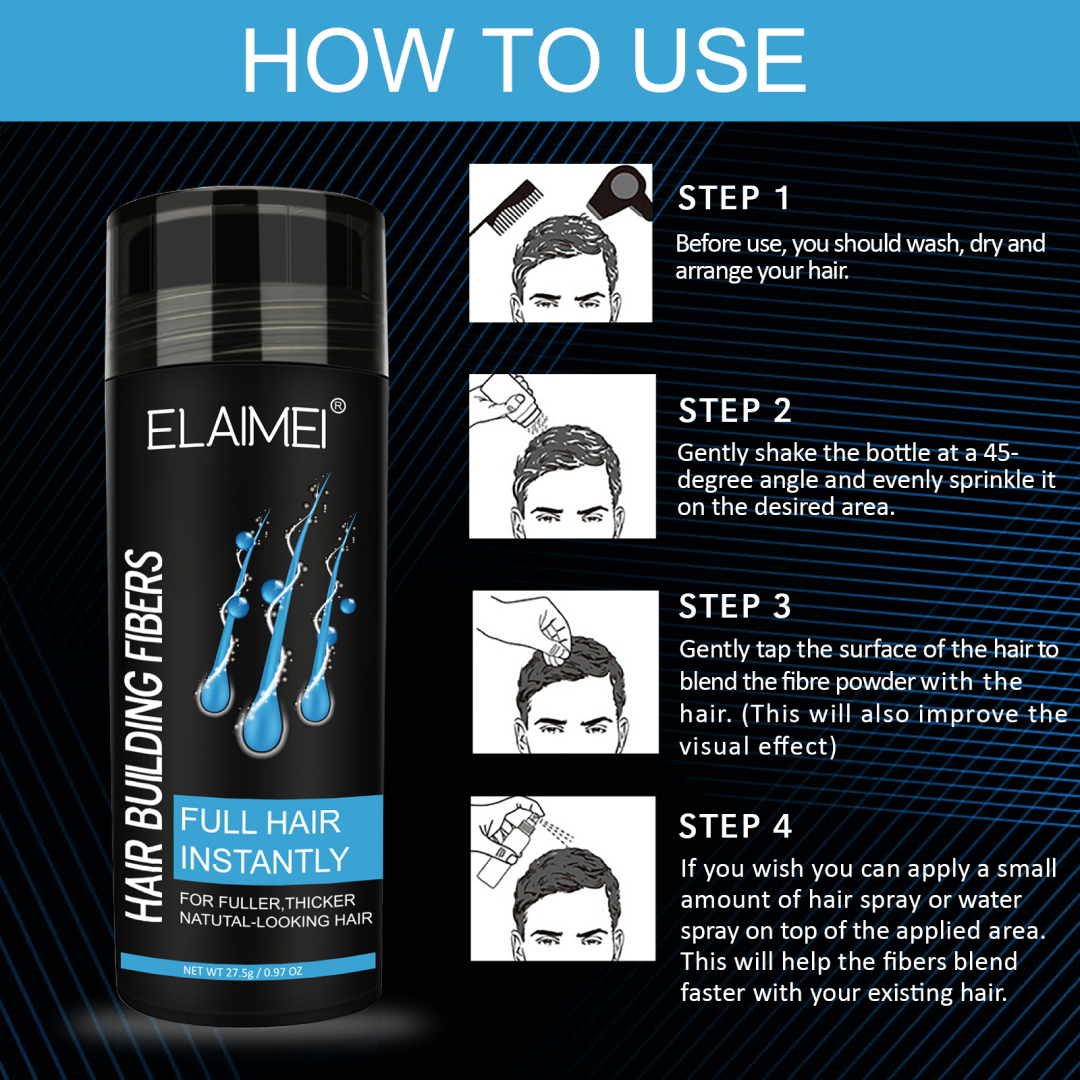 Medium Brown Hair Loss Building Fibers Alopecia Keratin Thicker Concealer Fiber
Clump-proof fibers for a real hair effect & undetectable finish: Fibers instantly cover bald spots, thinning, and patchiness across your temples, part, crown, and sides. Our advanced hair powder fibers boast follicle-mimicking molecules that allow seamless blending and a real-hair finish you'd swear was nothing but natural.
Superior products made better: Our natural, Cruelty-Free Hair Building Fibers are made under strict quality standards. We responsibly and sustainably source only the finest ingredients to create a superior – yet affordable – product that works far better than other overpriced keratin fibers!
Easy to apply, mishap-free fibers that outlast the day: Wash, fully dry, and style hair as usual. Shake fibers over desired areas and pat gently to set in place for a noticeably thicker look, instant scalp coverage, and a fuller finish that lasts all day. Seat, wind and Water-resistant hair fiber lock tightly onto existing hair for outstanding hold, yet are easily and cleanly removed in a single shampoo
Colour: Medium Brown
Volume: 27.5 g
Features:
Gives the appearance of THICKER, FULLER Hair in 30 seconds or less
Conceal the appearance of thinning hair with Elaimei Hair Fibers
For both Women and Men
Instant Solution to Thinning Hair
Rain, sweat and wind resistant
Safe and easy-to-apply
How to Use:
Apply to dry hair only. Separate the hair in the thinning areas and apply fibre with just a tap of the bottle. Comb hair back in place.
TIP: Open the sifter cap half way at first to have more control of the fiber application.
Instantly Get Fuller and Thicker Hair: It only takes no more than 17 seconds to apply hair building fiber, and once applied it makes thinning hair appear thicker and fuller.
Upgraded Natural Formular: Using plant-sourced keratin protein to create unscented hair fibers coloured to match existing hair strands, Aliver hair fibers are the perfect solution while you wait for Regrowing Hair Products Therapy to increase your hair's volume and thickness.
Lasts All Day: Once you apply it, it will last all day & night and it is easy to remove by shampoo. Rain, sweat and wind-resistant.
100% Undetectable: hair fibers are totally undetectable even under ultra bright stage lights and cameras. No one will know you are using hair fibers unless you tell them. Get fuller hair, and revive your confidence.
Big Capacity: The Elaimei 27,5g hair fiber supply will typically last 6-8 weeks or 30 to 60 applications depending on the amount of thinning area.
Scent Unscented
Brand Elaimei
Item Form Powder
Ingredients Cover Thinning Hair
Hair Type Brown Dark
Material Type Free Alcohol-Free
Colour Medium Brown