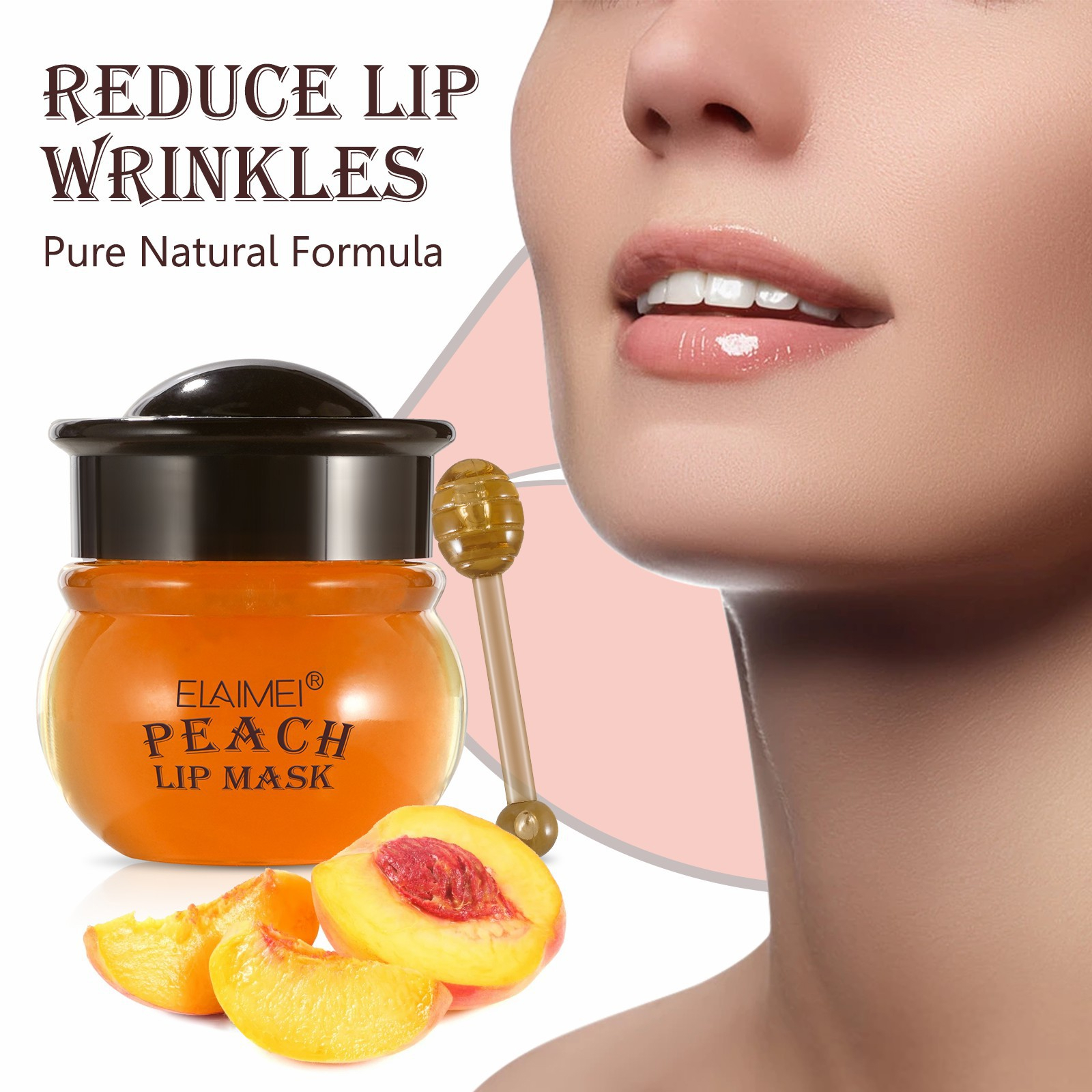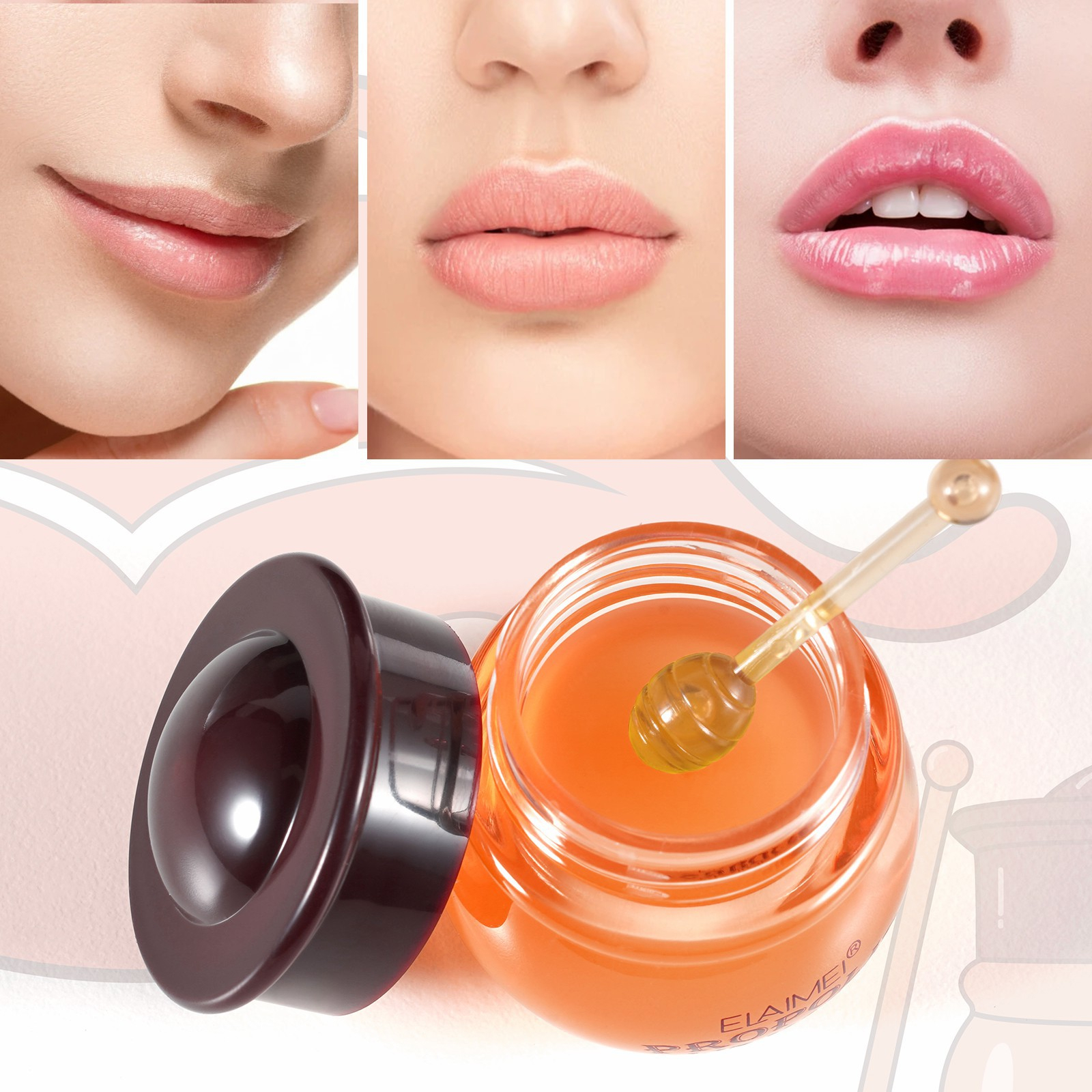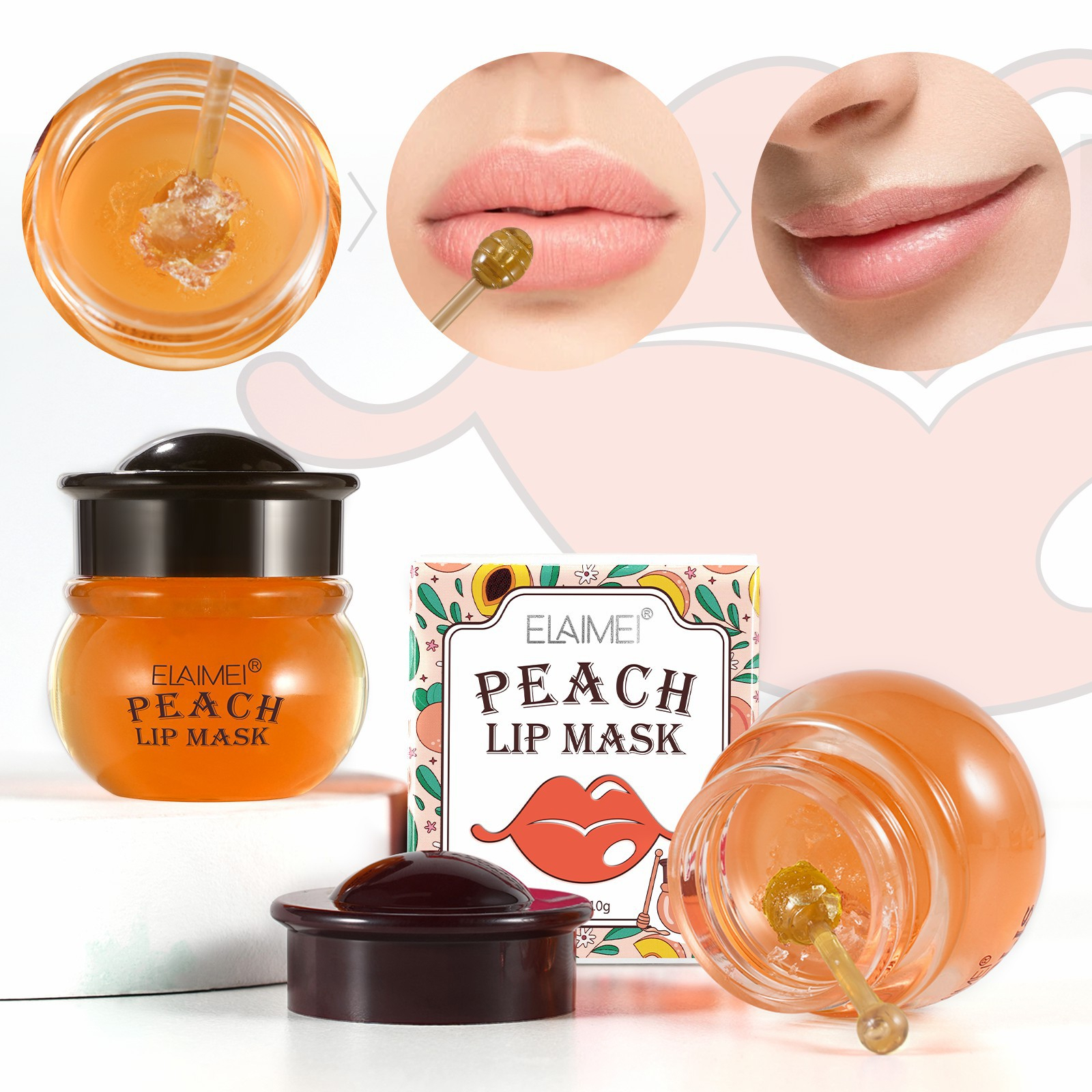 Solve Your Lips Problems: This lip mask set contains hydrolyzed collagen formula, with vitamin E, beeswax and other nourishing and repairing essences, which can effectively improve the dryness and dehydration of the lips, peeling and cracking, exfoliating, dull and aging, and lighten the lip line, long Effectively moisturize and nourish, help you get irresistible lips.
All-day Repair and Deep Moisturizing: Smearing lip sleeping mask at night can help repair dry lips and restore the vitality of lips. Smearing a lip mask during the day can help moisturize dry lips. It can also be used as a primer before applying lipstick. The silky texture combined with the attractive honey scent, caresses your lips, bringing sweet and smooth lips to wonderful enjoyment.
Peach Fragrance: Blended with Hyaluronic Acid that builds a moisturizing film to seal inactive ingredients. Infused with a sweet and fruity peach fragrance, with a natural and fresh smell. The lip moisturizer is soft in texture, non-sticky and greasy, leaving lips soft and smooth.
Method of Use: Our lip mask overnight can be used during the day or at night. One night of care is equivalent to about 10 days of care. Especially if you like to wear lipstick during the day, give your lips a SPA at night to make lips look more attractive the next day.
Delicate Design: Delicate and small honey pot design, the package is equipped with a small rod vertebra, which can be inserted into the lip mask after use to facilitate the next time use. It's nice to give it as a small gift to someone close to you.
Benefits of the Lip Scrub:
Softens and smoothes lip lines!
Creates a moisture barrier for long-lasting hydration!
Replenishes collagen for softer lips!
Uses only the best natural ingredients.
Absolutely free of parabens and phthalates!
Feature:
1. Gentle skin-friendly, soften and remove the aging keratin of the lips, and add rich nutritional moisturizing essence to the lips.
2. Active collagen peptide formula restores healthy and shiny lips, which can be quickly used as a basis for renewing lips and skin tissue.
3. Provide hydration and protection, lock moisture, and repair cracked and damaged lips.
4. No strong smell or taste, peach and strawberry masks, vegan and cruelty-free, healthier.
How to use:
1. Scrub the lip mask on the lips before going to bed to remove the aging cutting.
2. Nourish lips with a thermal lip mask.
Cautions:
Please store in a dry and cool place.
After opening, please seal and use up within 3 months.
For people with sensitive skin, please perform a patch test and make sure there is no discomfort before use.
Deep Moisturizing: Lip scrub cream can protect lips from dryness and rejuvenate lips when sleeping. Hydrating and moisturizing, Lightening lip lines.
Lip Scrub Mask: This scrub is a natural, safe, gentle and effective way to eliminate dry scaly lips. Use it twice a week to exfoliate.
Peach Fragrance: Blended with Hyaluronic Acid that builds a moisturizing film to seal inactive ingredients. Infused with a sweet and fruity peach fragrance. Leaves lip soft and smooth.
Safe and Gentle: Paraben and cruelty-free with pure natural ingredients healthy fruit lip scrub and lip mask. Gentle and easy to spread, absorbs quickly, not greasy.
Good Service: Suitable for all types of skin, improving the overall look of the lips. If you are not satisfied with our double effect lip mask, please feel free to contact us, we will give you the best solution to solve this.