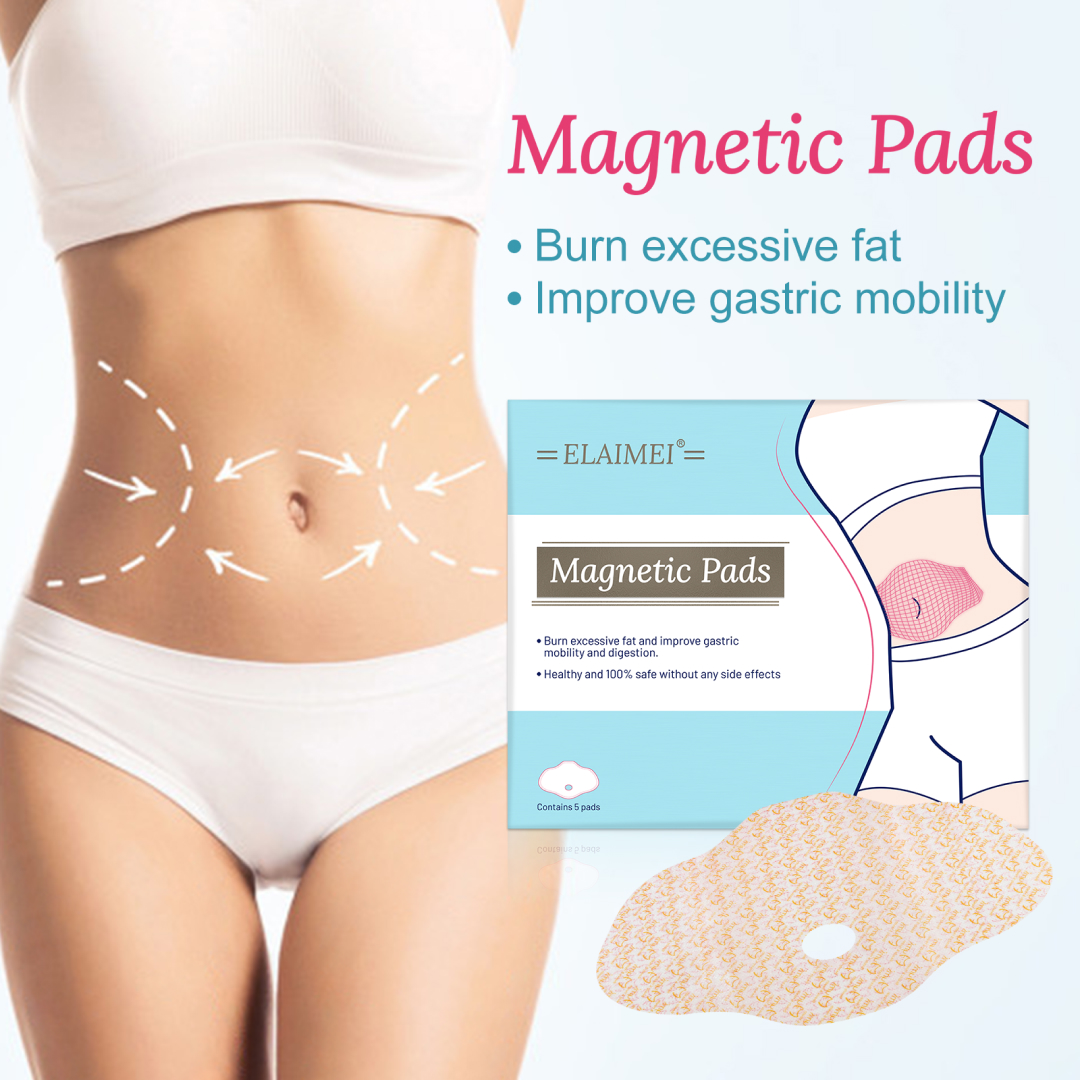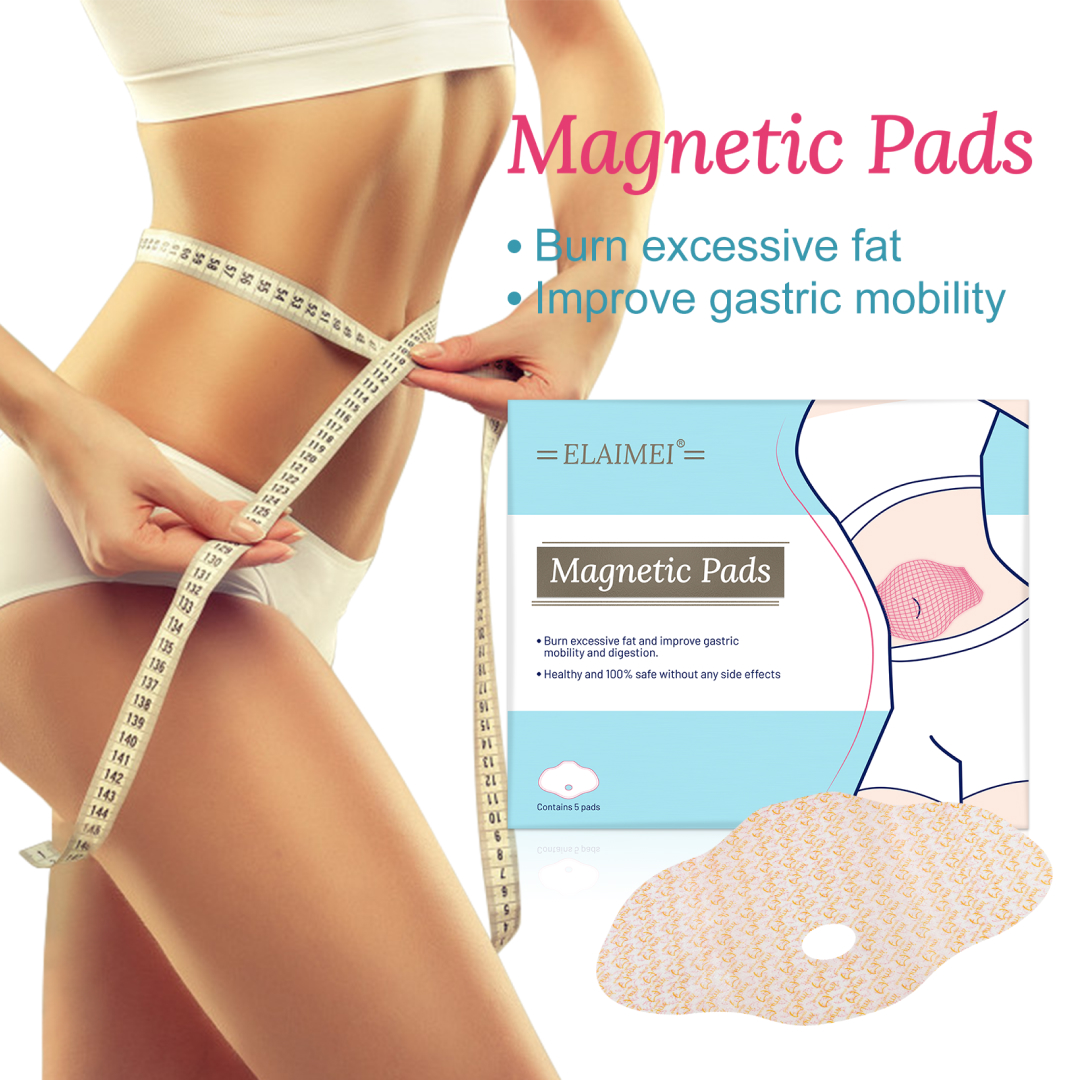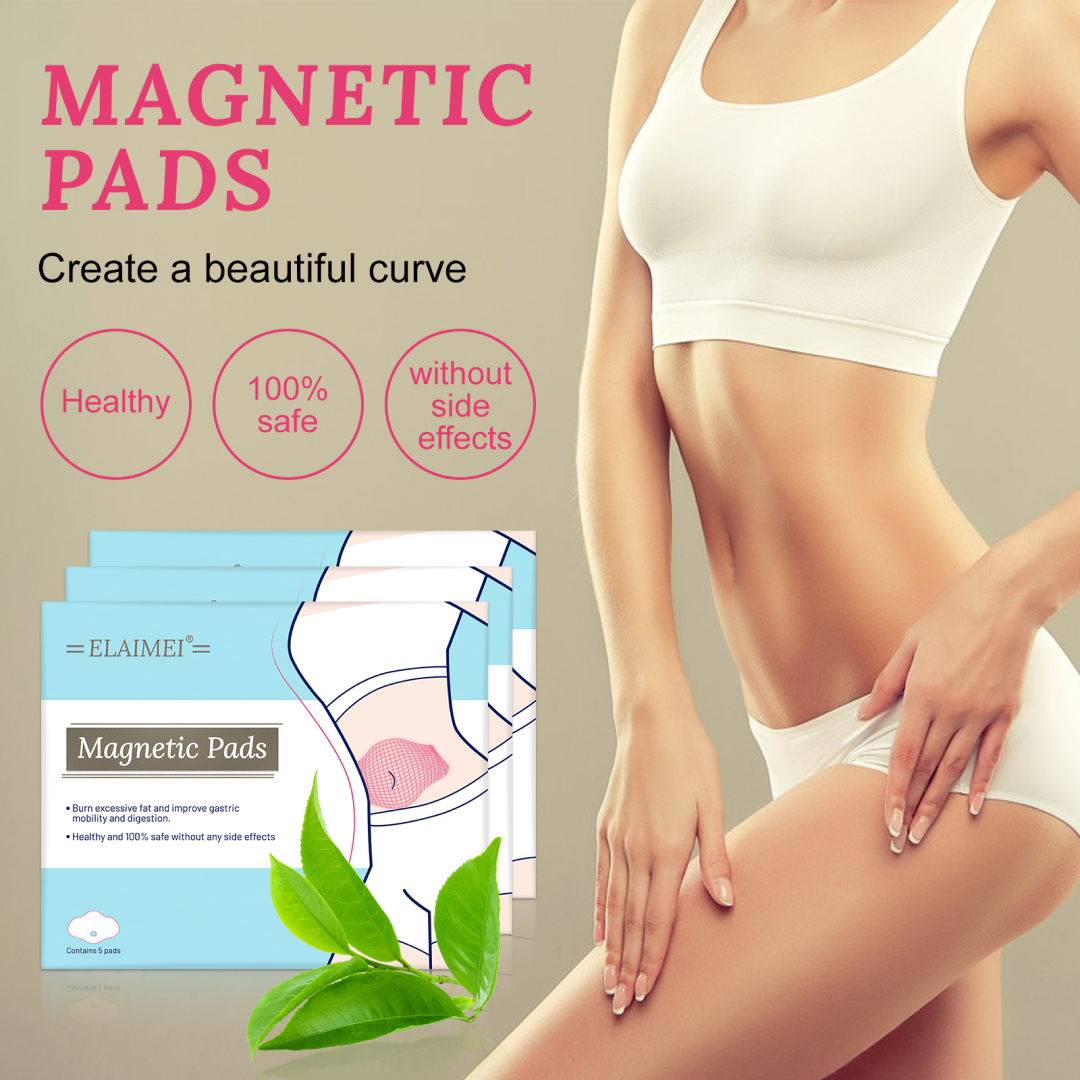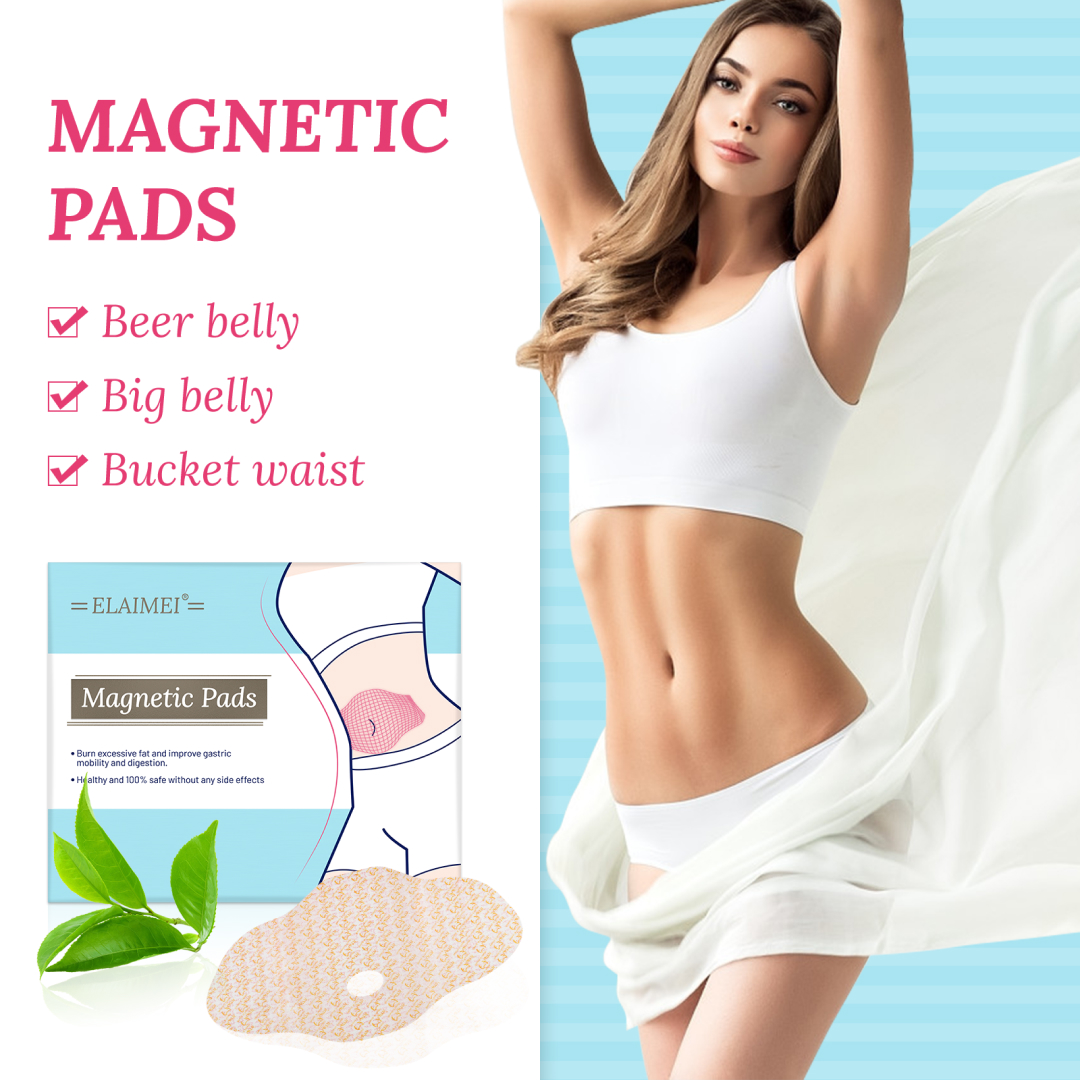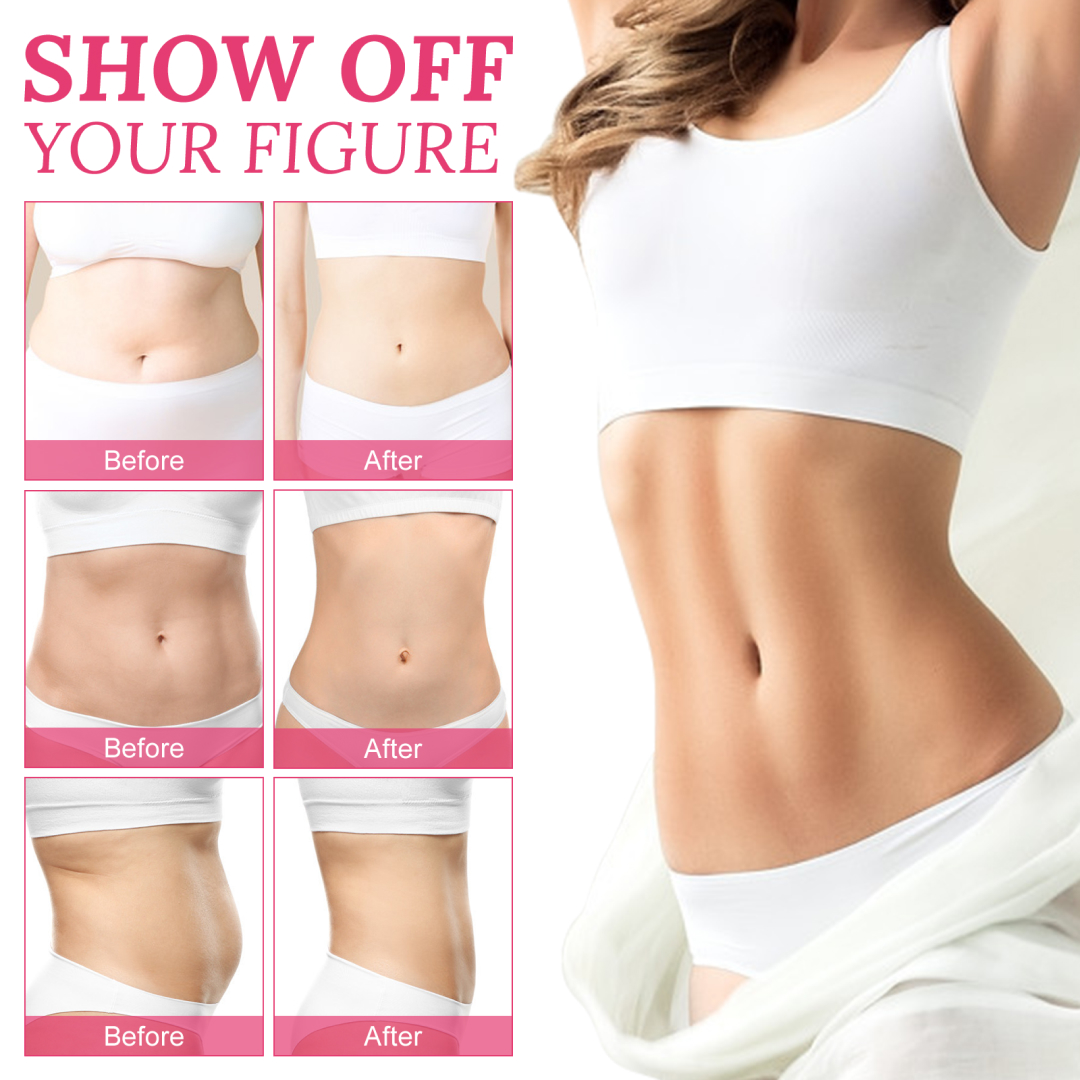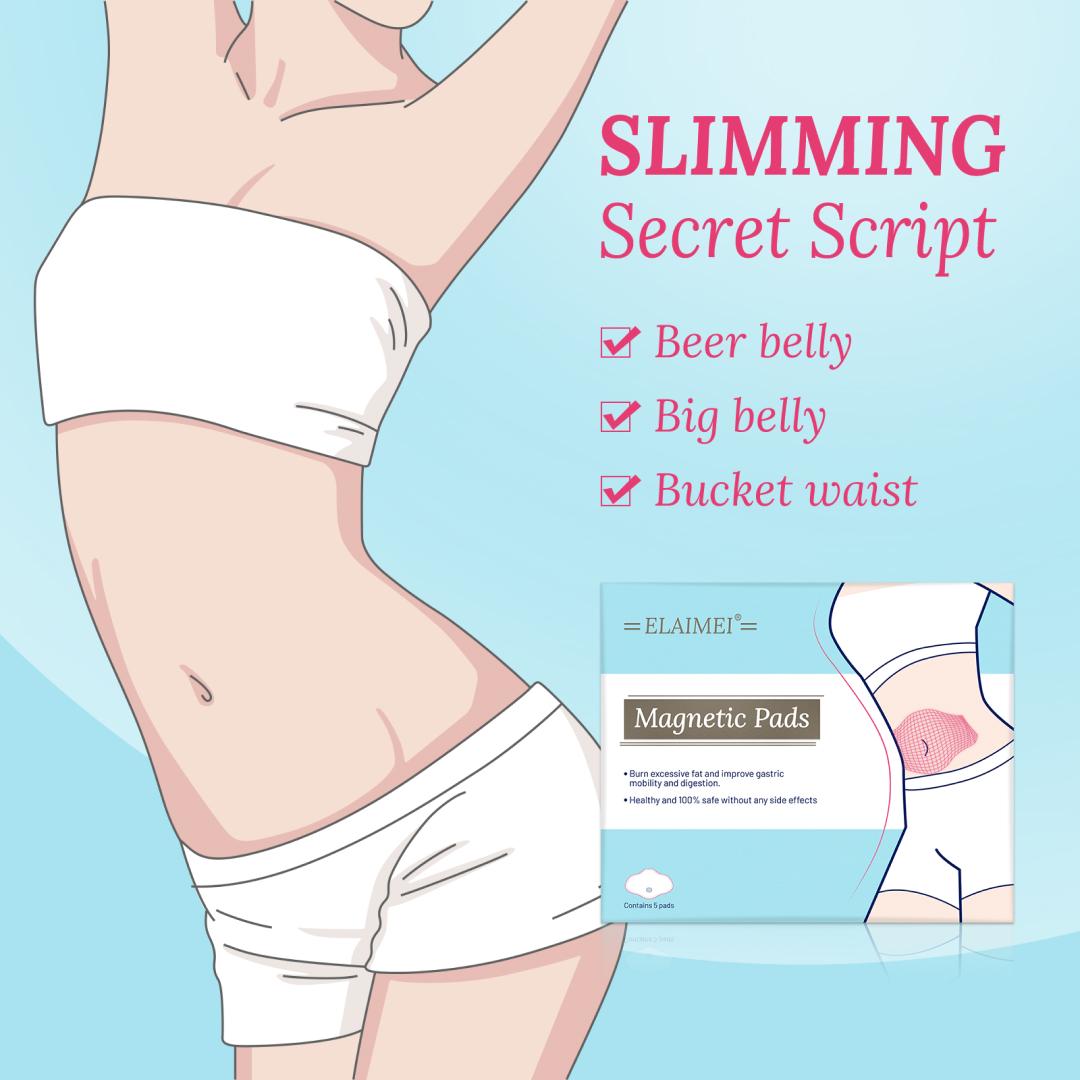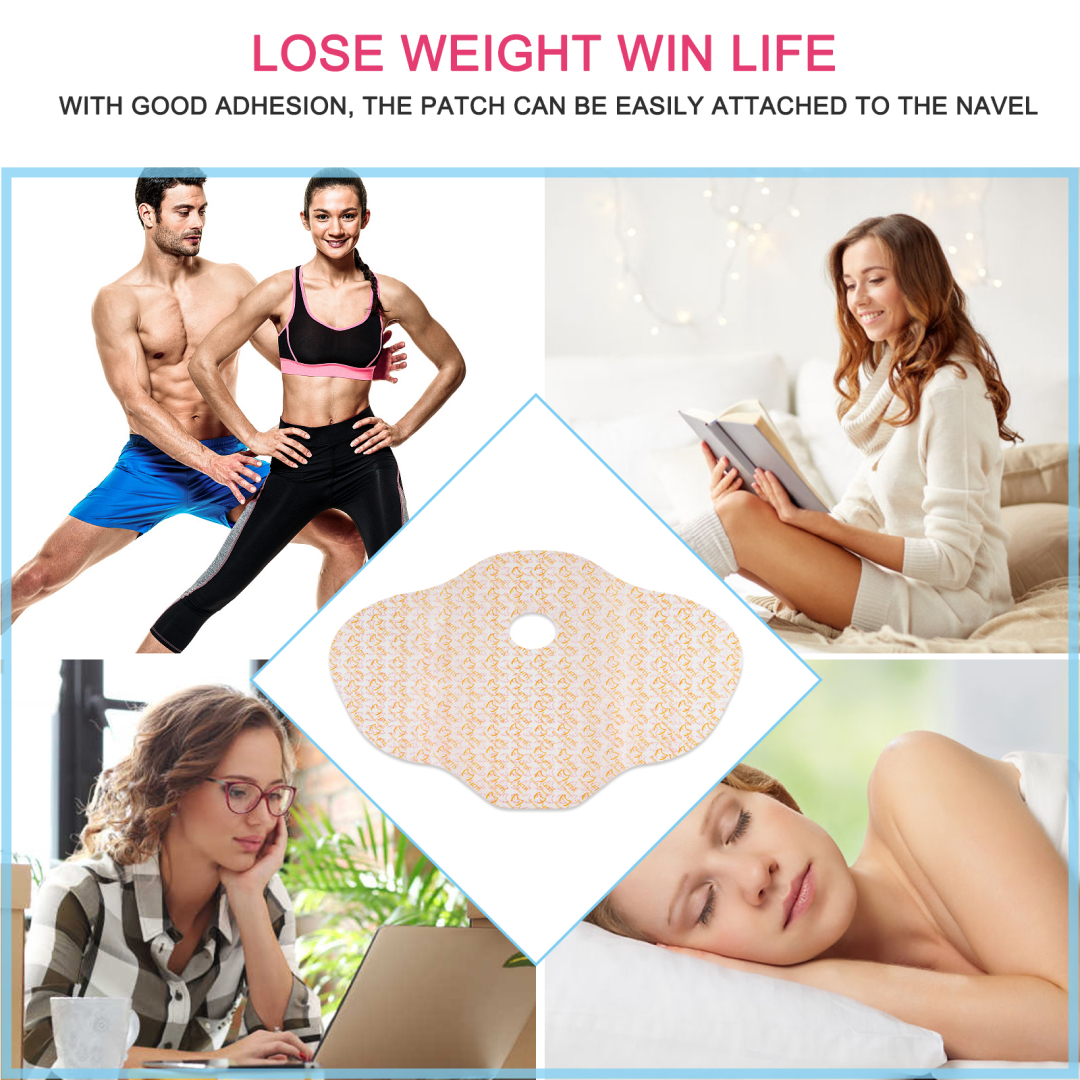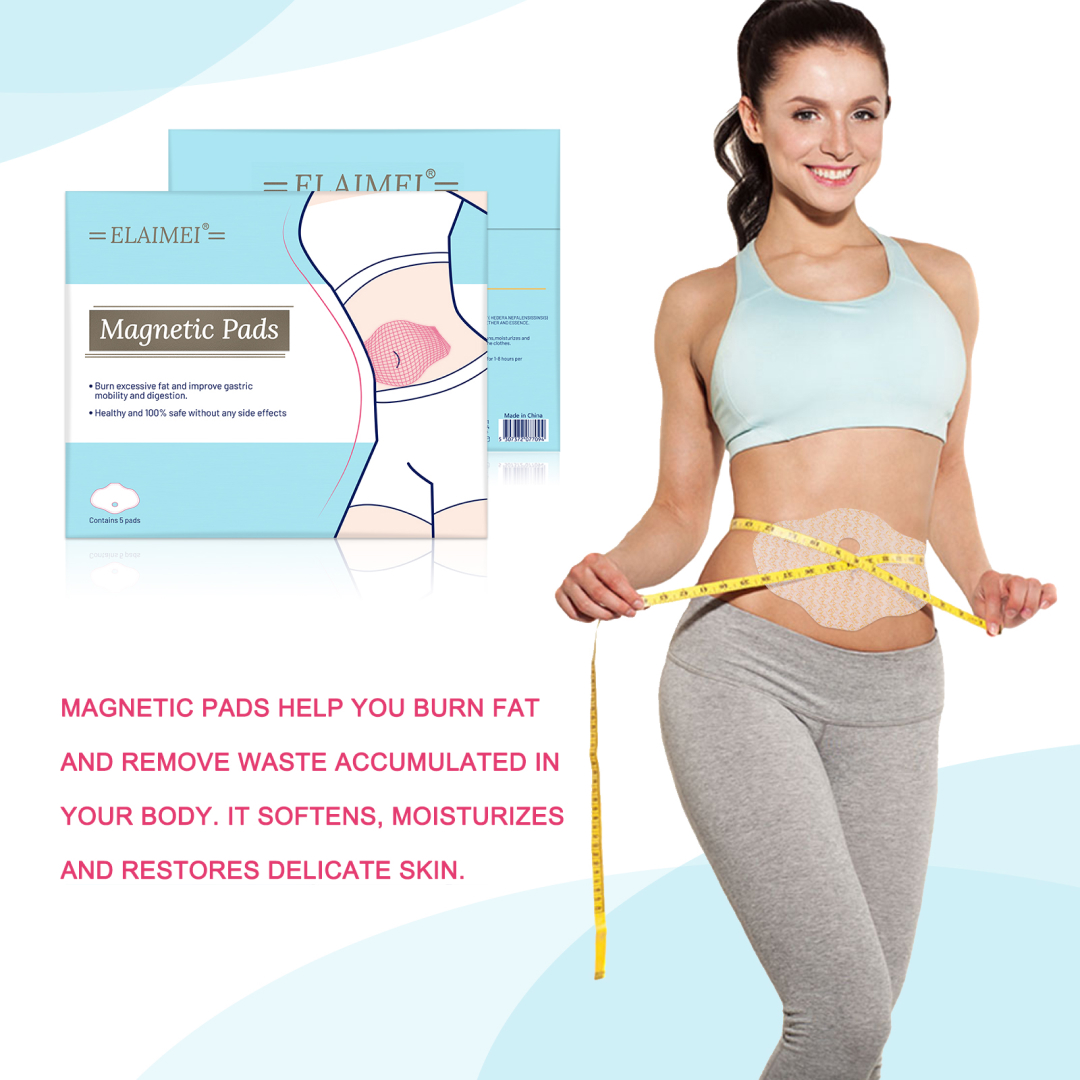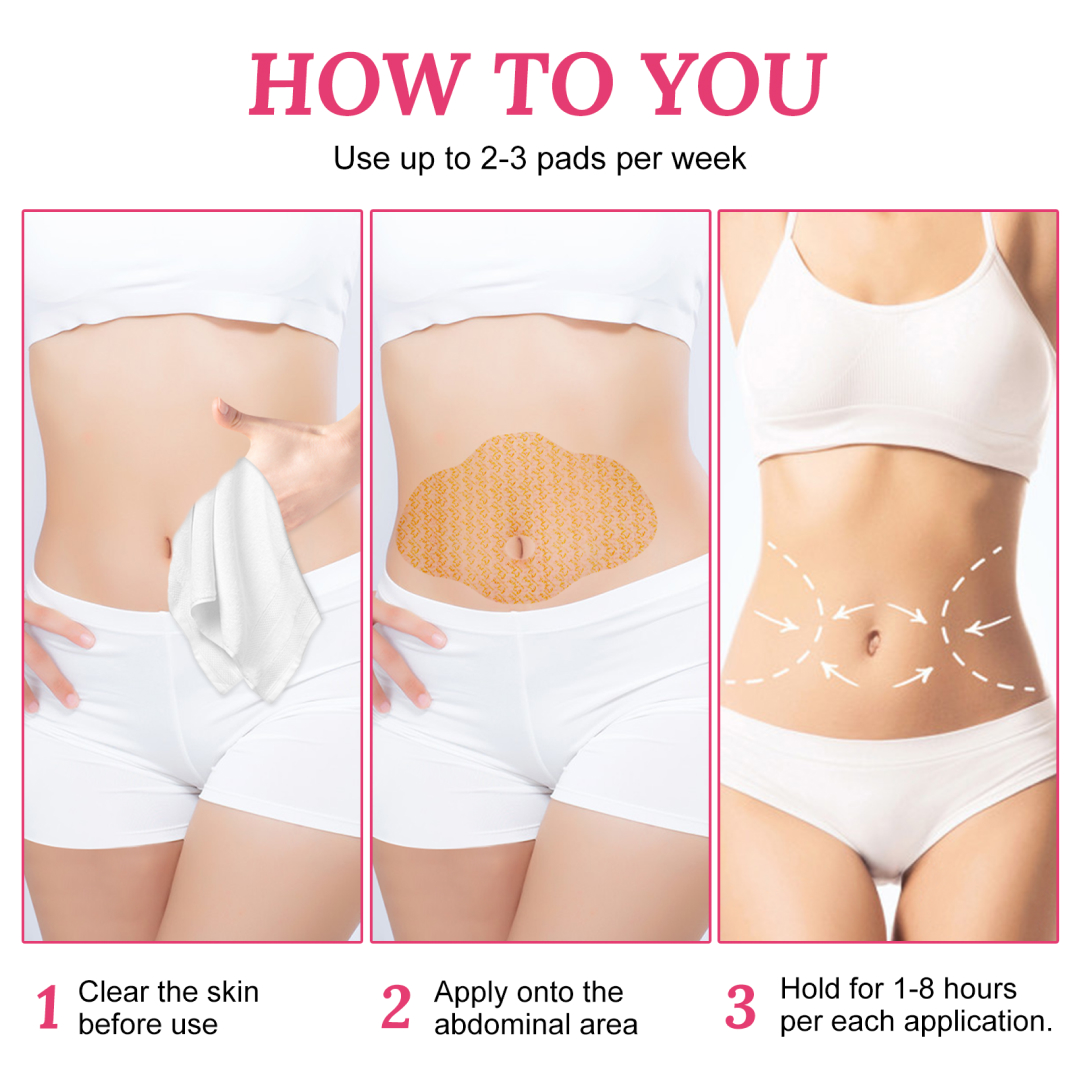 Elaimei Magnetic Pads (pack of 5pcs) are considered by professionals to be one of the most effective body contouring treatments available. It is extremely effective at producing visible, instant and more importantly long-lasting results.
About this item:
Healthy Natural ingredients – Natural botanical ingredients, safe and non-irritating. Tea extract can restore the delicate and firm skin of the loose skin. Ivy extract nourishes and moisturizes dry skin, softens the skin, and keeps the skin moist and elastic.

Great Effect – Elaimei Magnetic Pads evenly block and reduce the absorption of grease, sugar, and starch, helping burn the fat accumulated in the body.

Breathable, Safe, And Non-Irritating – Elaimei Magnetic Pads will not give you a moist and stuffy feeling after being applied to your body. With good adhesion, the stick can be easily attached to the navel.

No Need To Exercise Or Diet – If you think dieting and exercising is painful and difficult to hold on to, you really need this slimming sticker to help you have a good figure that everyone admires. Elaimei Magnetic Pads help keep your waist and constipation slim and healthy. Especially suitable for those who lack exercise, weakness, and obesity.
Elaimei Magnetic Pads will help to burn fat and speed up weight loss, metabolism. Great for Belly, Arms, Hips, and Thighs. Effectively eliminate any unwanted cellulite deposits. Its mini design perfectly touches with skin outline, with good adhesive effect, the patch can be easily attached to your navel. Breathable and comfortable, after pasted onto the body part, it won't give you moist and stuffy feelings.
Features:
The slimming patch is specially designed to help you lose weight and make you slimmer.

Soft and breathable, even if you stick it on your abdomen all day, you won't feel any discomfort.

Not only can burn fat in your abdomen, but also promote stomach movement and digestion.

Made of high quality ABS material, stable and durable, won't cause any irritation to your skin.

This slimming patch is suitable for multiple body parts, such as arms, calves, abdomen and so on.
Elaimei Magnetic Pads naturally work well on the body and condition the body to achieve the balance between offer and demand. This is a specially designed belly spot for pot that effectively examines and shapes your stomach, hips, hips and thighs.
How to use:
Elaimei Magnetic Pads are applied directly to the stomach one or every other day; use time is 8 hours and should not exceed 10 hours.
For better results, try a two-month course.
Package included: 1 * Elaimei Magnetic Pads (pack of 5pcs).