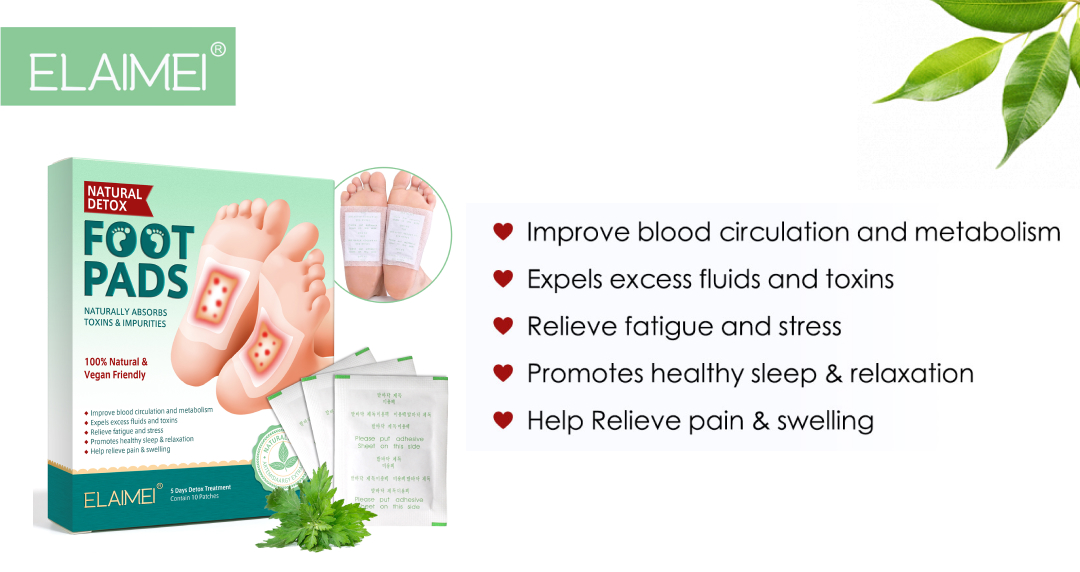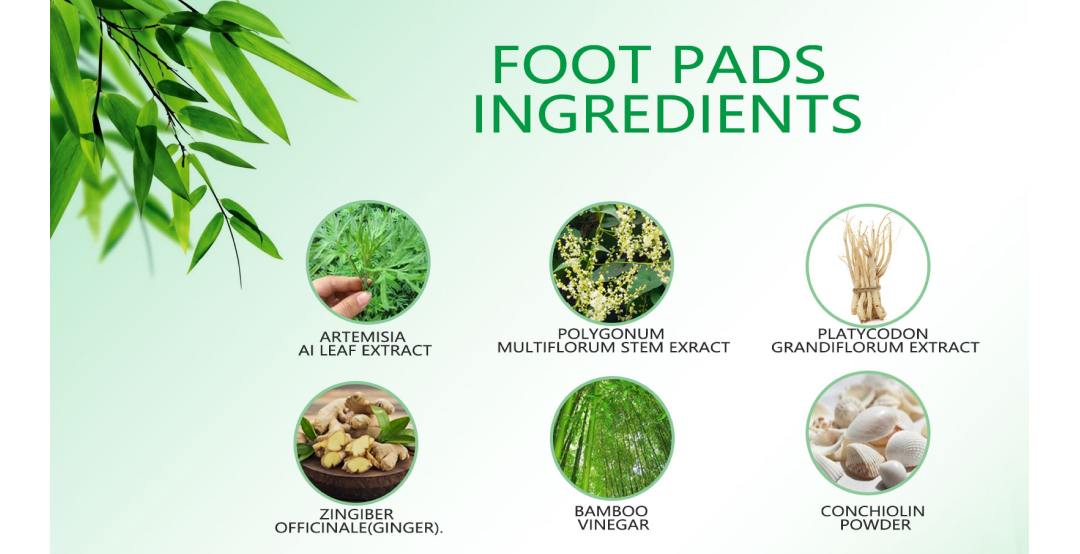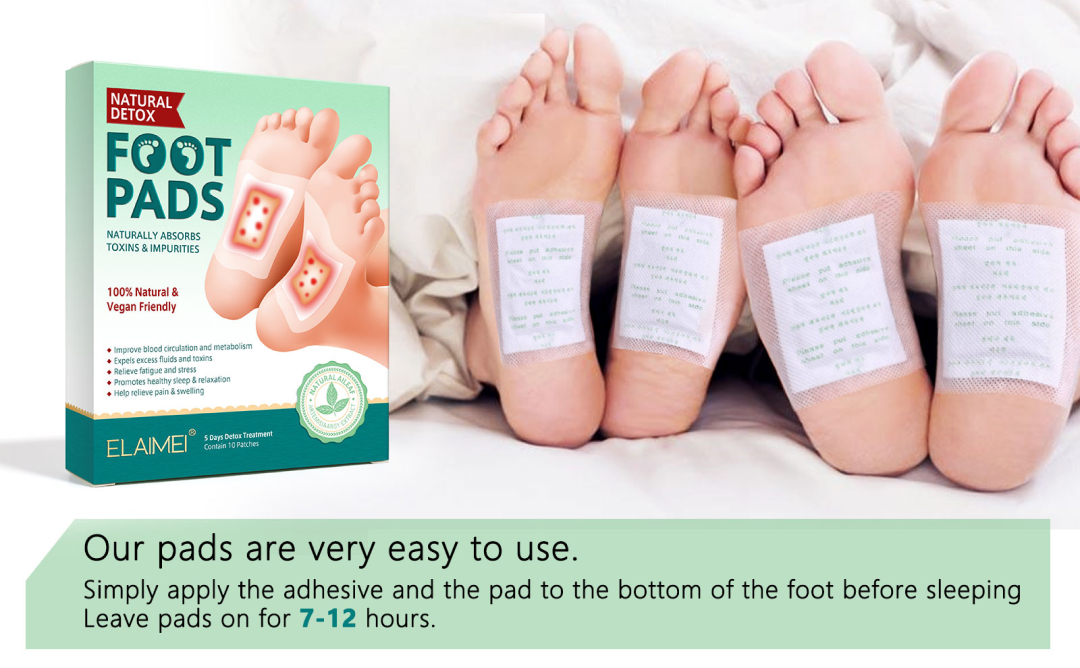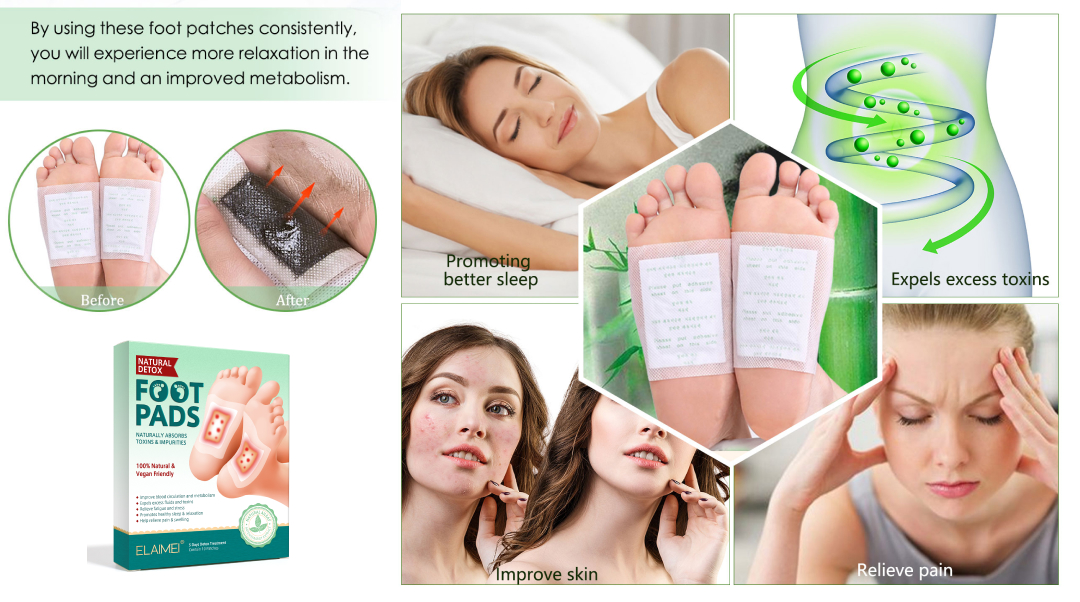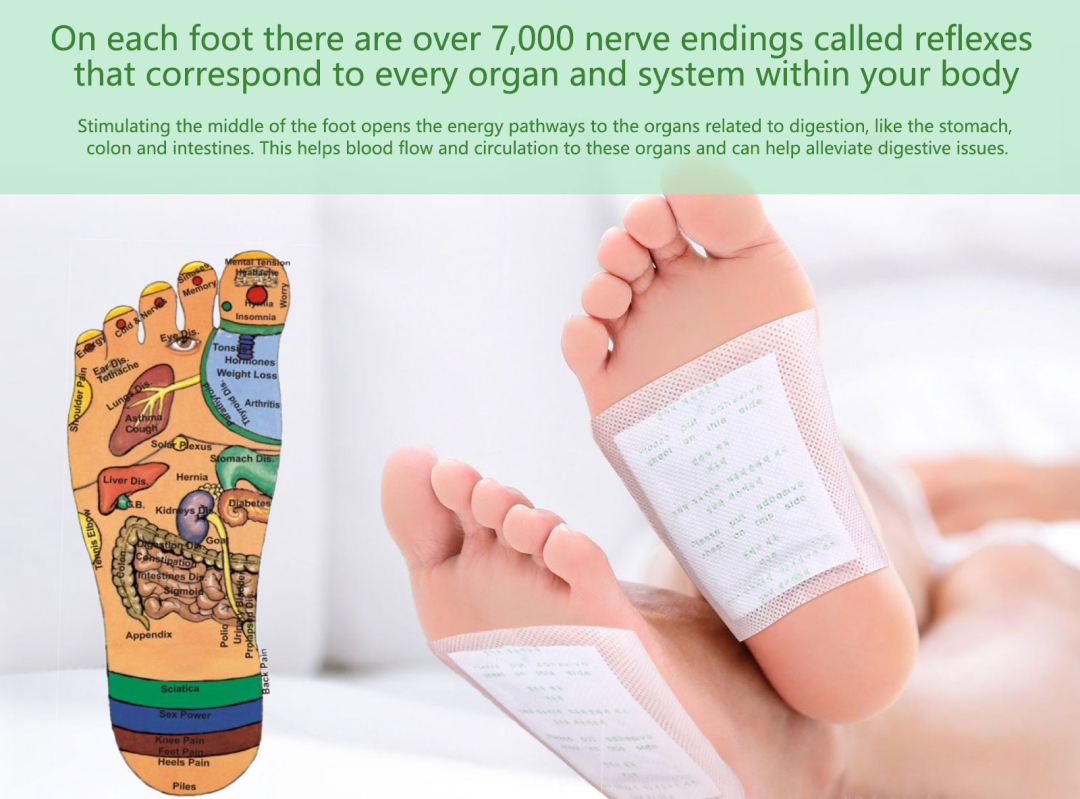 ELAIMEI Natural Detox Foot Pads for Toxin Removal are pure natural extracts, which improve blood circulation and metabolism. The Detox Foot Pads stimulating the middle of the foot opens the energy pathways to the organs related to digestion, like the stomach, colon and intestines.
Natural Way to Detox – Natural ingredients in these foot pads relieve pain and tension, and promote deeper sleeping.
Clean While You Sleep – Simply stick it underneath your foot before sleeping. Generally need 6 – 8 hours for full absorption to occur before removing the pads, helping you to ensure deep sleep and lets you wake up feeling refreshed.
Value Pack with 10 Packs – Each package has 10-foot pad adhesive sheets, allowing you to use it for about 2 months till you feel better. The individual package is incredibly convenient for traveling. Imagine waking up in the morning feeling revitalized, energetic and ready to take on the day! Find your inner equilibrium through the power of cleansing. Improve physical health.
Easy to use: Stick and spread the foot pad firmly onto the sole of your feet when sleeping, allow between 6-8 hours for full absorption before removing the pads.
ELAIMEI Natural Detox Foot Pads help blood flow and circulation to these organs and can help alleviate digestive issues. Can effectively solve the problem of halitosis white tongue, acne, dark complexion, sleep debt, constipation. By using these foot patches consistently, you will experience more relaxation in the morning and an improved metabolism.
Features:
Natural Way to Clean: Foot pads can improve sleep, and stress relief.
Natural Health: Elaimei foot patches are pure natural extraction from wormwood, bamboo, ginger and other ingredients, 100% organic ingredients, safe and no side effects.
Easy to Use: Just stick the foot patch on the lower part of your feet before going to bed and the effect will last for 7-12 hours.
Applicable Person: The care foot pads are suitable the great for the people who are under great stress, helping relieve fatigue and relax, Improve your sleep!
All-natural health products, 100% organic ingredients, wood acid extract, bamboo vinegar extract, tourmaline, vitamin C, plant fiber, negative ion powder; suitable for smokers, hangovers and long-time workers and spirits and people who are under great pressure.
How to use:
Clean the surface of the skin of the foot with warm water;
Tear off the paper behind the tape at the tear-off opening;
Put the foot stick powder in the center of the foot, and the vent hole is close to the foot side;
Use before going to bed every day, 6-8 hours or the next morning, wipe with a paper towel or rinse with water.
Package including: 10 pcs ELAIMEI Natural Detox Foot Pads