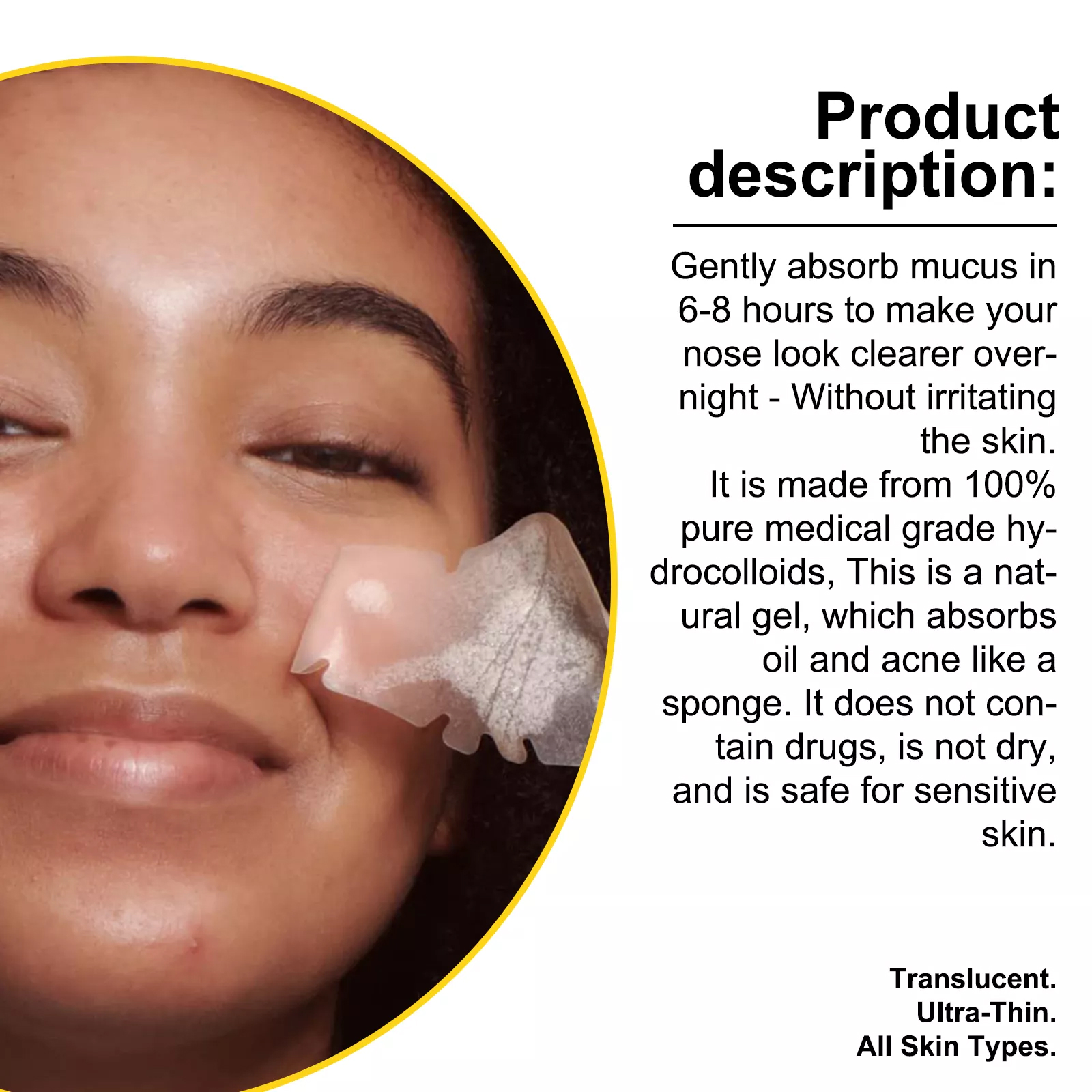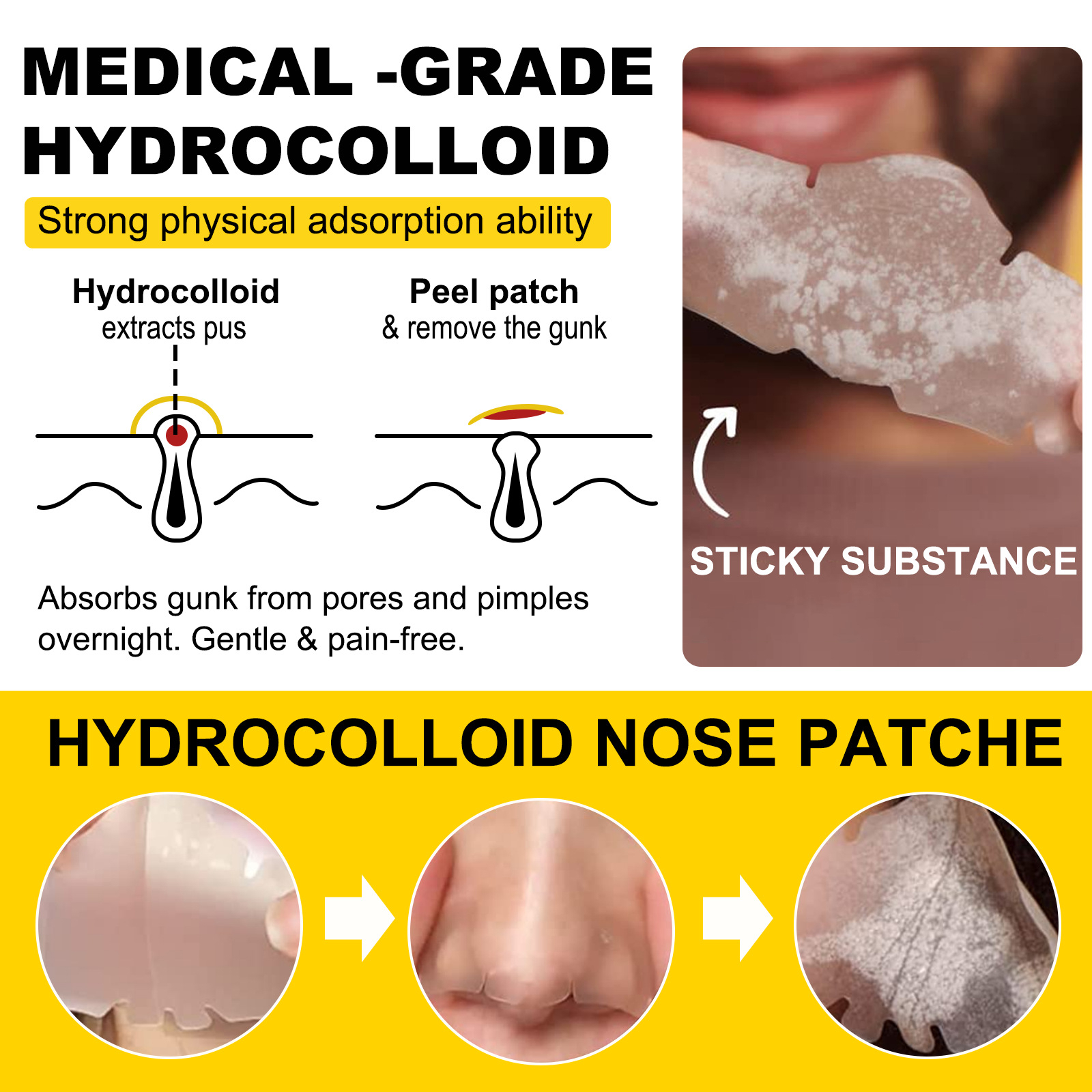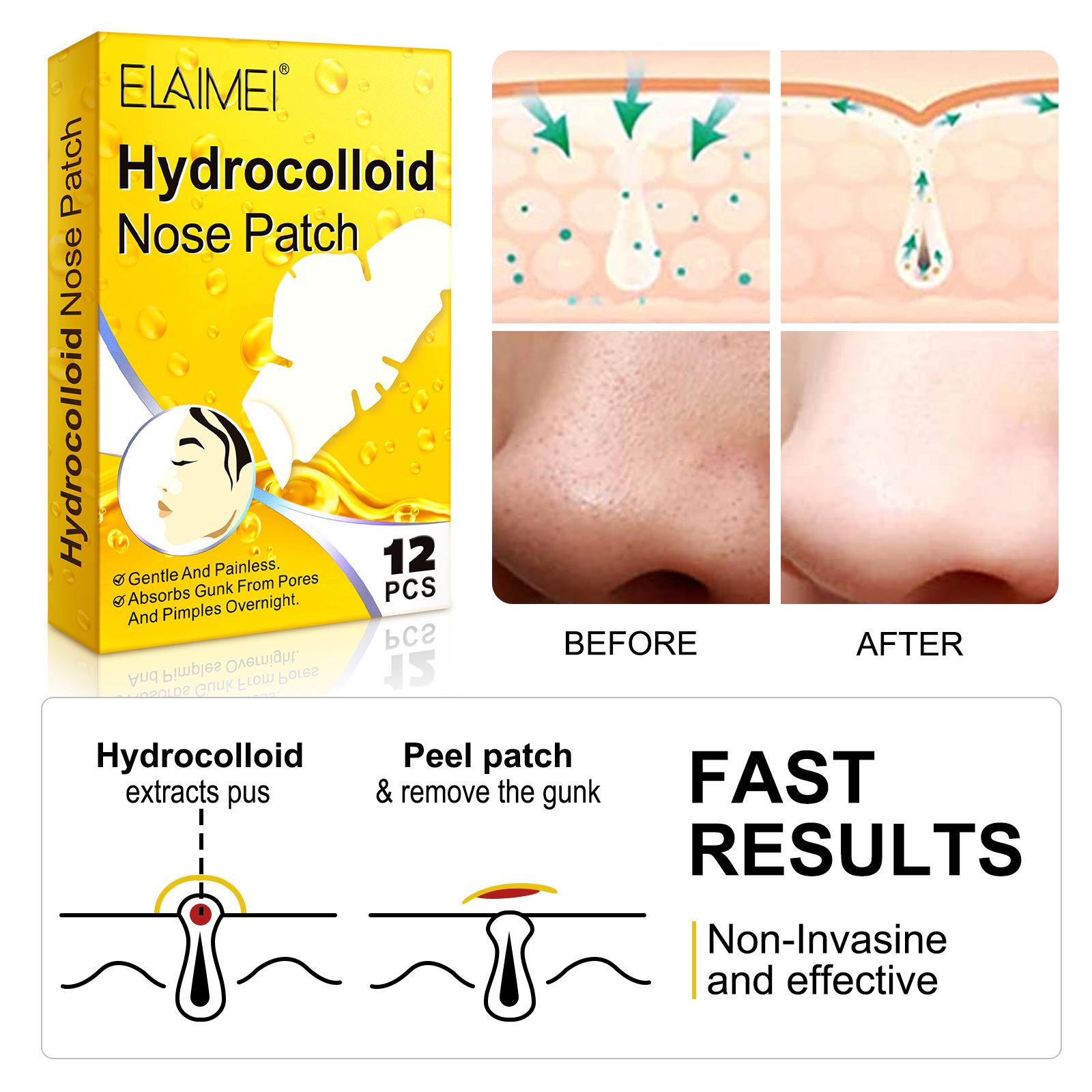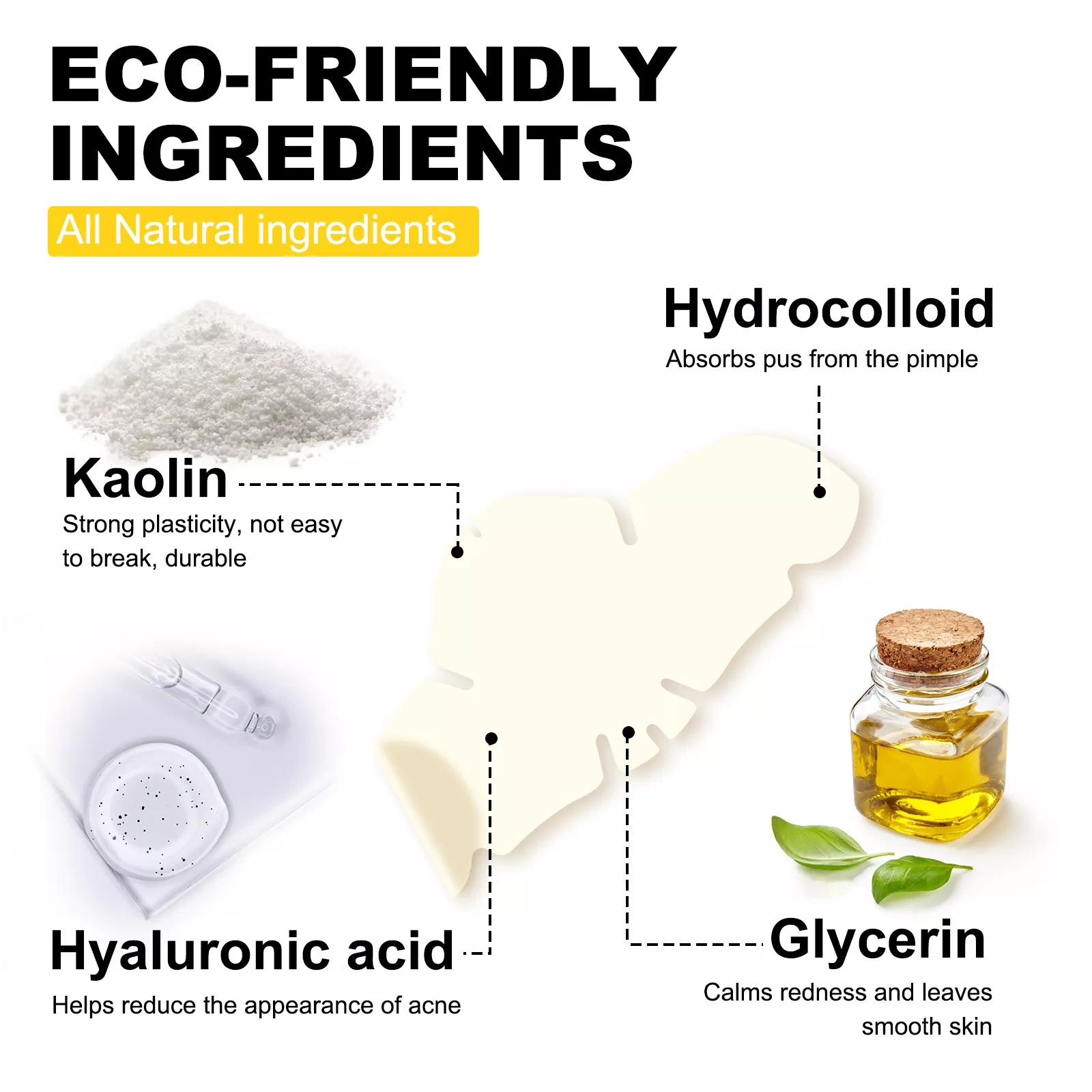 Mighty Nose Pimple Patch Hydrocolloid Patches for Nose Pores Strips Acne Hydrocolloid Streeps Blackhead Cleansing Remover
The 6-Hour Nose Patch: Get clearer-looking skin in 6 hours with Mighty Patch Nose, the XL hydrocolloid patch that effortlessly handles pores and pimple clusters with all the gunk-absorbing power of Mighty Patch.
Targets Zits and Oily Pores: Gently traps pore gunk with absorbent hydrocolloid gel, so your nose looks clearer overnight. Clinically tested to reduce the appearance of pimples, pores, and oil in just 6-8 hours.
Results You Can See: Mighty Patch turns white as the gunk comes out, so you can actually see it's working. Just relax, let the patch do the dirty work, and then peel for the reveal. It's totally effortless. (And weirdly satisfying.)
Super Gentle & Derm-Approved: Flexible thin and comfy on the skin, this next-gen nose patch peels off painlessly — no ripping required. Dermatologist-approved, allergy tested, and non-irritating for all skin types.
Clinically Conscious: Our medical-grade hydrocolloid nose strips are gamma-sterilized and individually sealed before packaging. Each box comes with 12 patches.
Clearer-looking pores in 6 hours
Soak up oil and pimple gunk while you sleep. Wake up in the AM and peel it all away. Mighty Patch Nose gently absorbs gunk in 6-8 hours so your nose looks clearer overnight – without irritating skin. (Pore strips could never.)
Traps pore & pimple gunk
Absorbs oil
Improves look of pores
Super flexible. Super thin.
All the power of Mighty Patch, but with a flexibly thin, XL design meant to comfortably fit all noses (even the creases.)
Flexes to fit nose contours
Covers key blackhead zones
Peels of gently (no adhesives in sight)
Hero Hydrocolloid
It is made of 100% pure medical-grade hydrocolloid, a fluid-absorbing gel that traps oil and pimple gunk like a sponge. Drug-free, non-drying, and safe for sensitive skin.
Hydrocolloid: gently absorbs and traps gunk
Non-irritating one-step nose packs absorb sebum and whiteheads, preventing blackheads from forming
Nose packs absorb sebum and whiteheads, preventing sebum oxidation, that is claimed to be the main cause of blackheads!
Nose packs do not irritate the skin, helping to cleanse the pores without damaging the skin
Glycolic acid helps to soften sebum and exfoliate dead skin cells, Tea Tree extract has skin-soothing properties. Glutathione and vitamin C-derivative help to brighten the skin, Tocopheryl acetate protects the skin from irritants