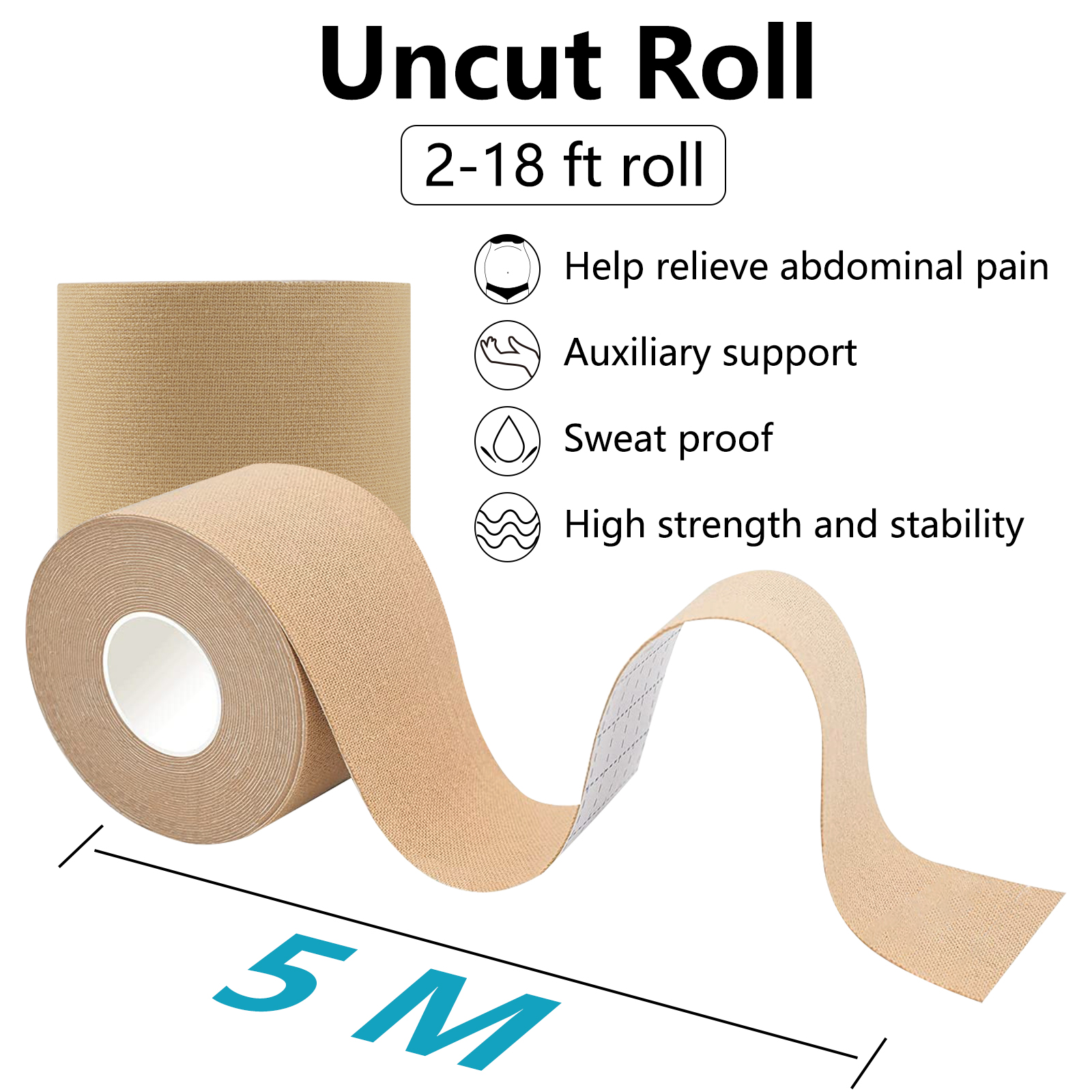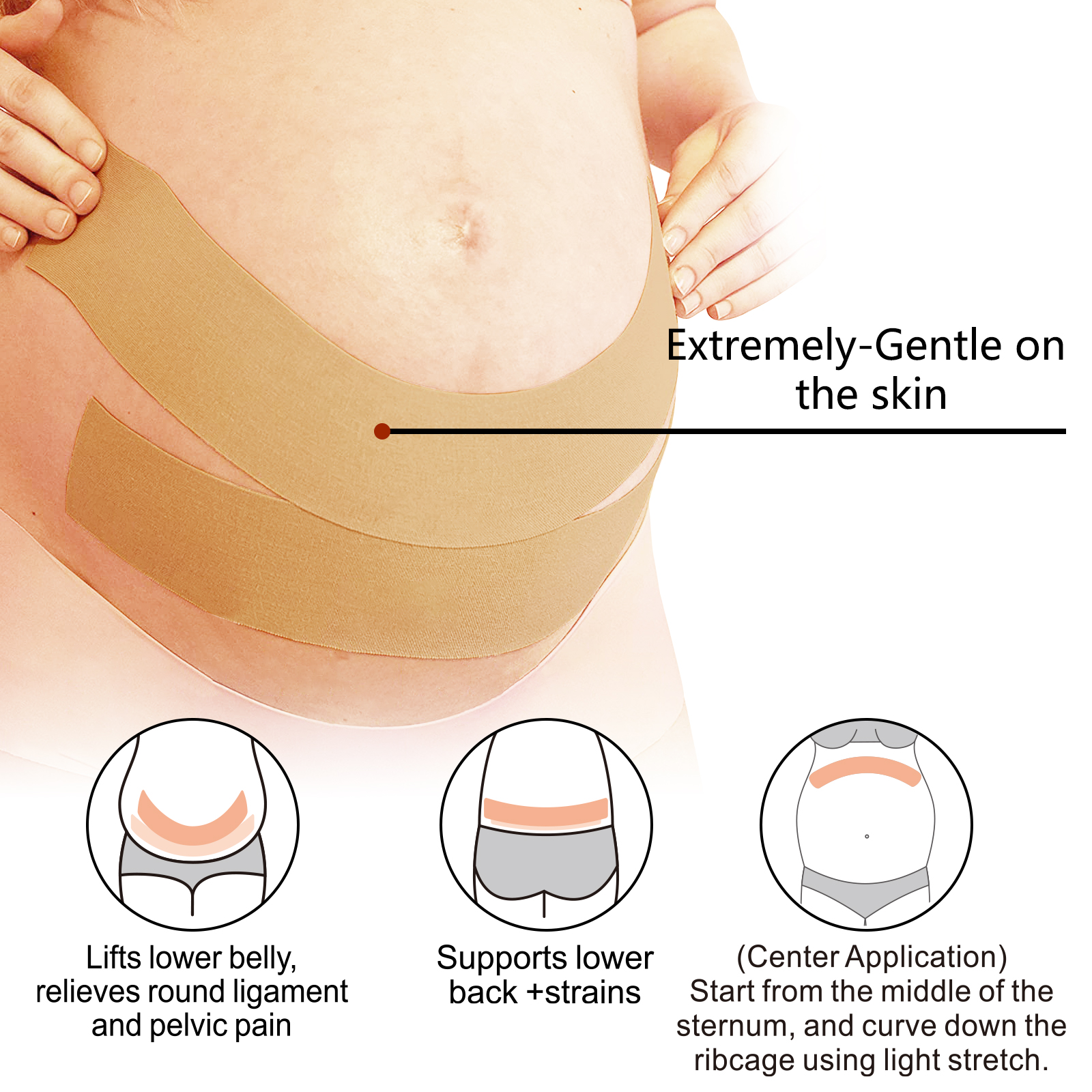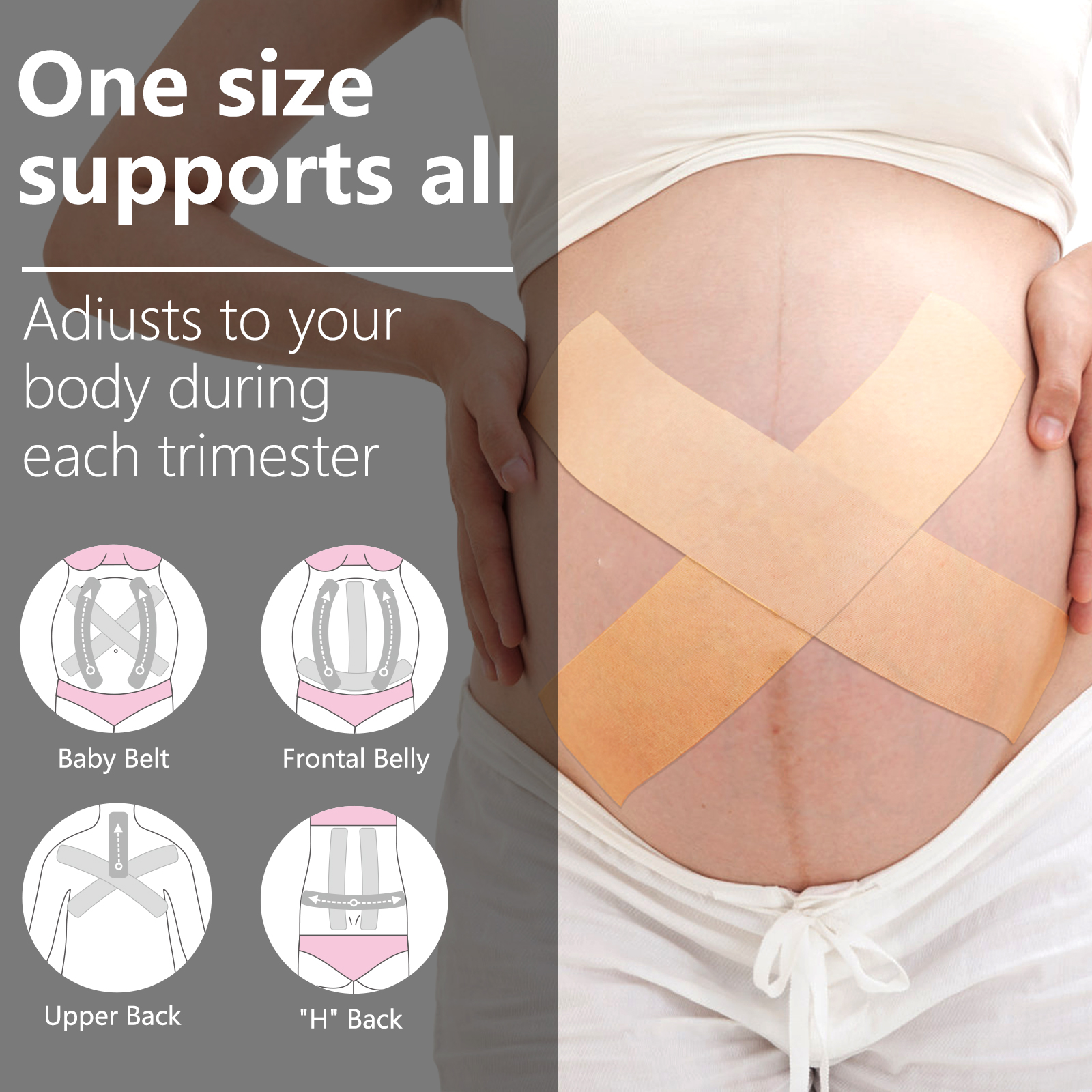 Elaimei Pragnancy Tape Maternity Band Belt Adjastable Belly Pelvic Support Pain Strain Pressure Reliaf Breathable Roll Bandage, 10 m
RELIEVE ROUND LIGAMENT PAIN – Pregnancy Tape is commonly used during pregnancy for round ligament pain because it lifts lower belly and supports the belly from pulling on the ligament.pregnancy tape can effectively relieve round ligament pain, back pain, pelvic pain, sciatica, abdominal cramps and other pregnancy symptoms, making you feel more comfortable throughout pregnancy.
SKIN FRIENDLY AND LATEX FREE – Maternity belly band tape designed for sensitive skin during pregnancy,made from 95% cotton/5% spandex,safe and breathable material to minimrize the possibility of skin irritation.
POST PREGNANCY TAPE – Pregnancy tape is also used post pregnancy to support the abdomen during recovery.it helps you by providing support and stability to your muscles and joints, which promotes the natural healing process of your body.help you with your range of motion, improve blood flow, reduce pain, swelling and control inflammation in the body.
WATERPROOF & LONG-LASTING: pregnancy belly support tape waterproof for 3-day wear.
EASY TO CUT and USE – Package included with 2 rolls for 5 m (10m) pregnancy belt tape.belly tape for pregnant women can be cut as needed,for neck, shoulders, back, abdomen, buttocks,from head to toe.
Maternity band tape is a perfect substitute for traditional belts. Traditional pregnant belts are heavy and hot, and can squeeze the abdomen, making it inconvenient to move and very uncomfortable. The belt tape for pregnant women can be worn under the clothes, which is very comfortable, not only more beautiful, but also will not affect activities such as standing, walking, running, exercising, etc
Medical Grade Adhesive: for gentle removal on pregnant skin.
Belly Belt
Lifts lower belly reducing round ligament + pelvic pain
Back Belt
Supports lower back pain + strains
Baby Belt
Secures bump for extra frontal belly support
BADE FAREWELL TO SORE MUSCLES, JOINTS AND TENDONS
Elaimei Pregnancy Tape provides targeted pain relief, it will improves local blood flow, promotes lymphatic drainage, eliminates soft tissue swelling and pain.
FULLY SUPPORT
ELAIMEI PREGNANCY TAPE will fully support your sport safety, it can be applied in most of games to protect and enhance your move function, it can stay through sweating,daily showers, humidity, even in the pool.
SENSITIVE SKIN FRIENDLY
ELAIMEI PREGNANCY TAPE uses import acrylic glue based medical grade adhesive that is gentle on skin. You can stick OK TAPE on your skin whole time without unbearable itching that often comes with braces and traditional athletic tape.
LAST UP TO 3 DAYS
ELAIMEI PREGNANCY TAPE uses high quality cotton fabric, core mesh with acrylic glue water wave design for better breathability, 180% elastic ratio offer more comfortable and wearable ability.
SUPERIOR ADHESION
ELAIMEI PREGNANCY TAPE uses professional Arcylic glue, water wave design provides excellent breathability and adhesion, can withstand daily sweating, bathing, sports and even in cold water pool.
FEATURES