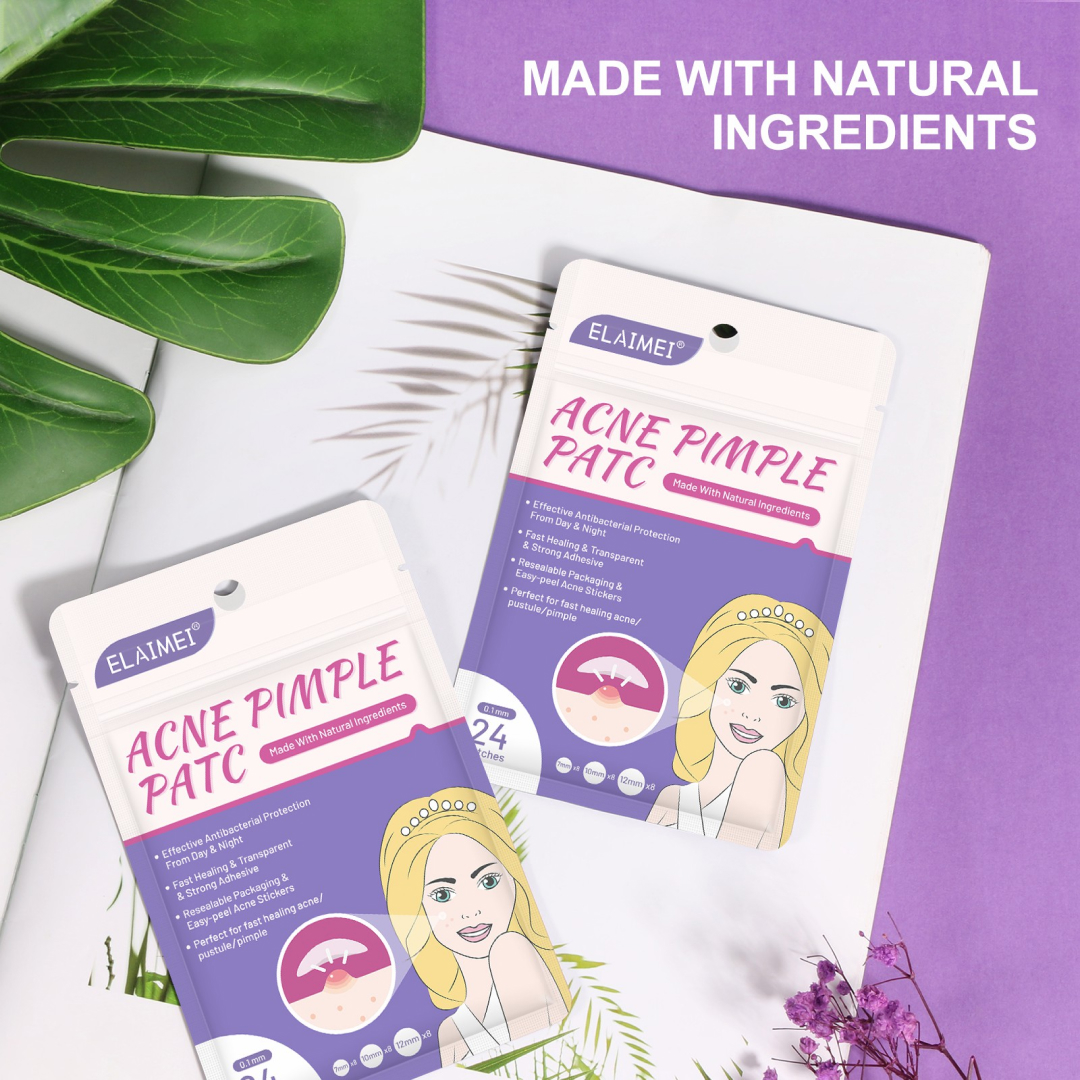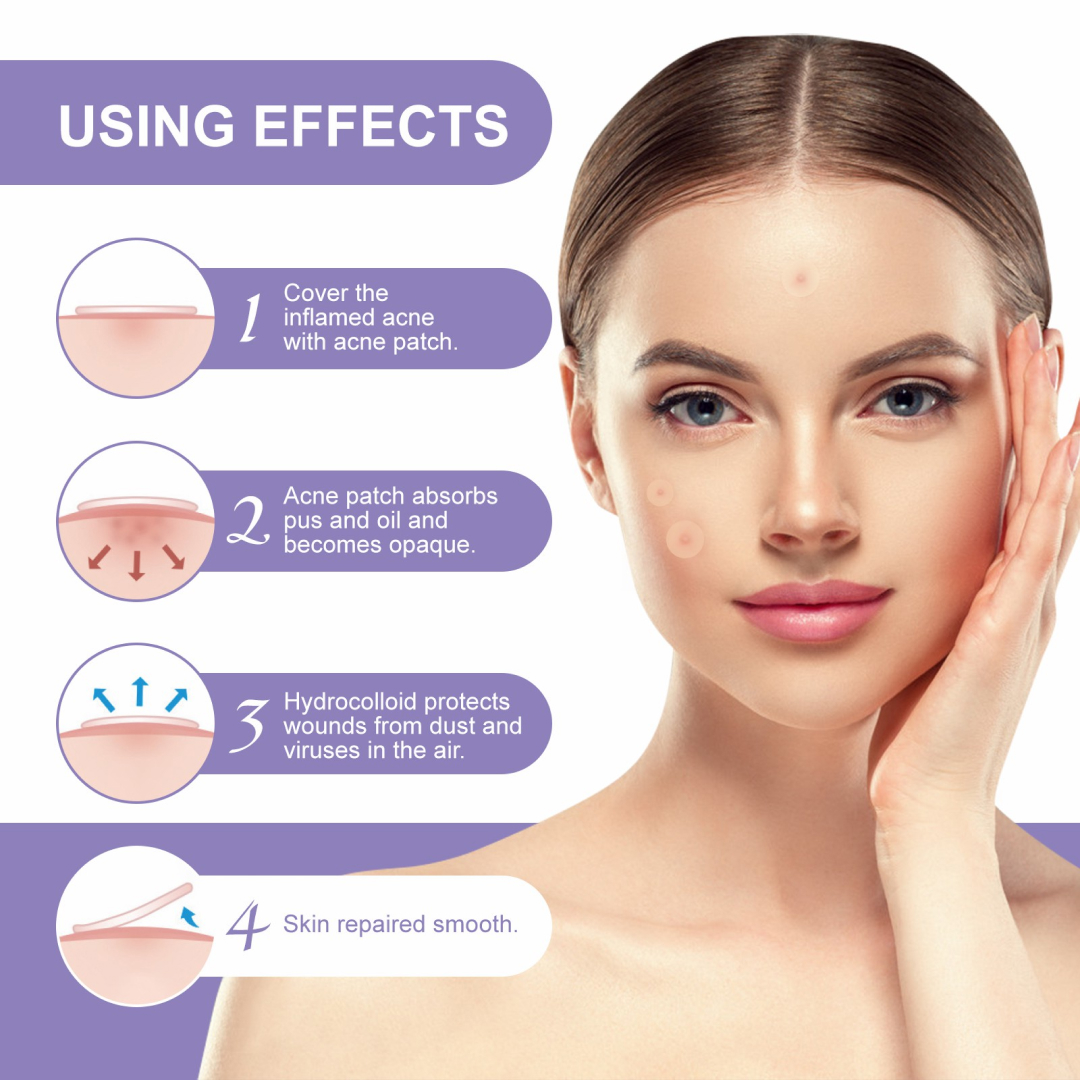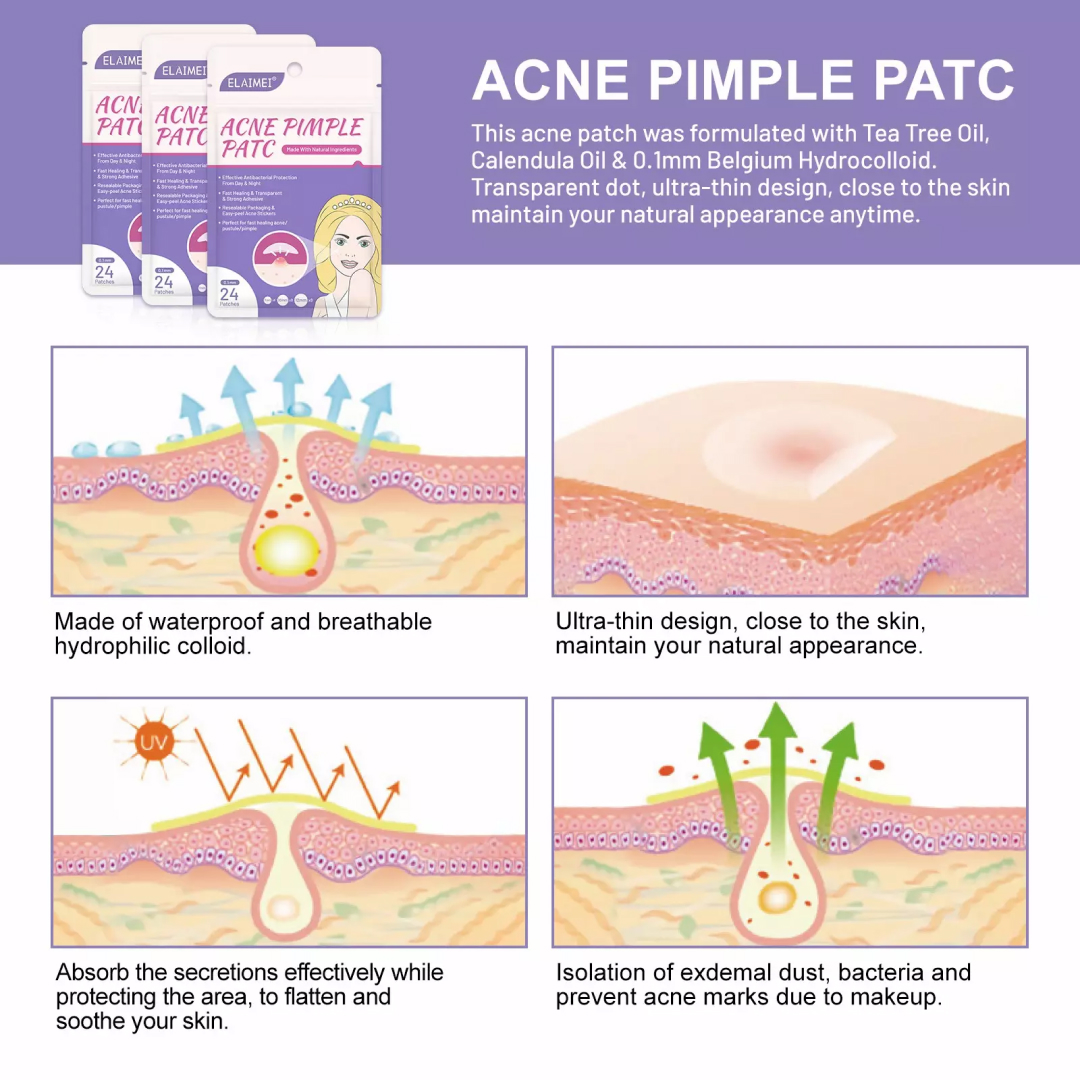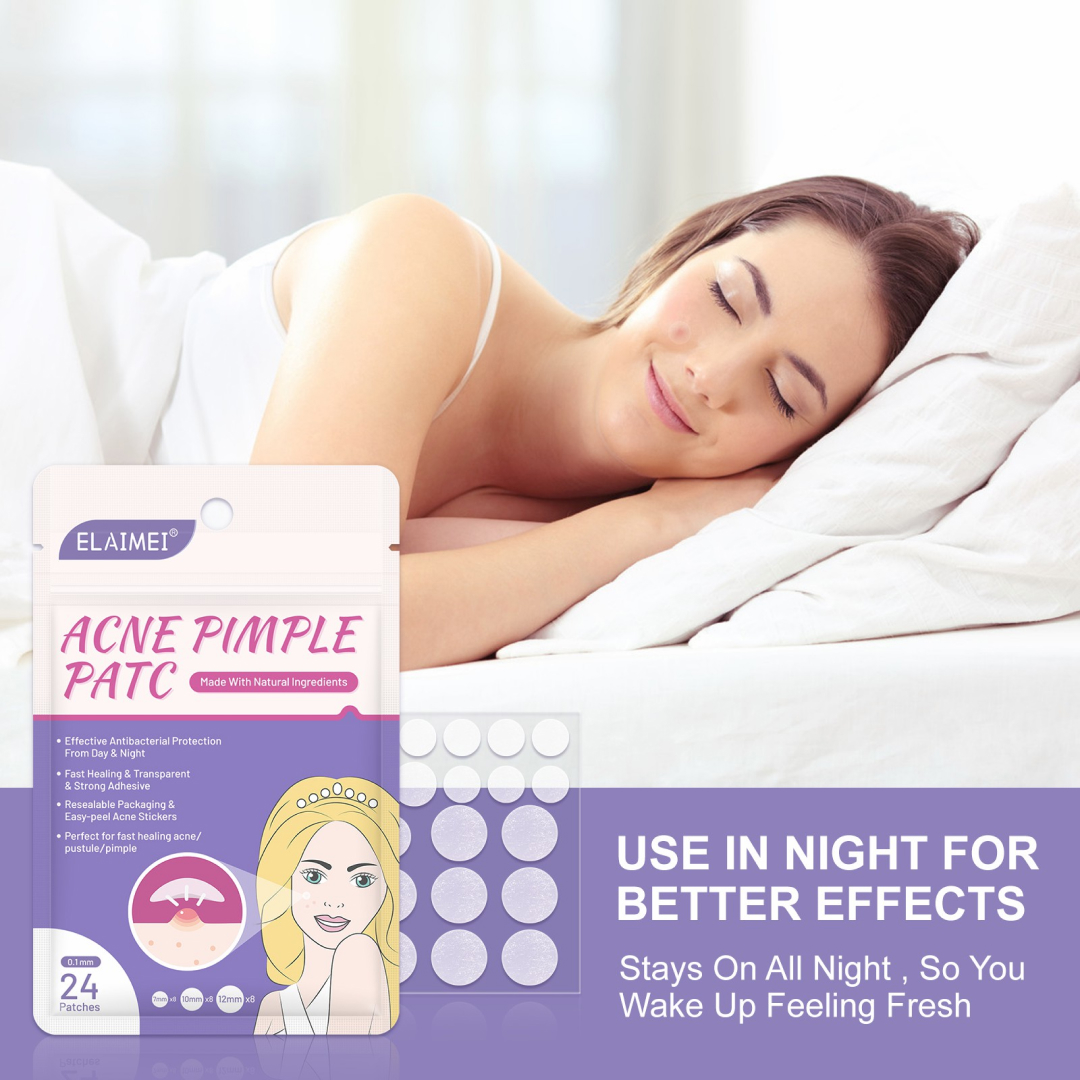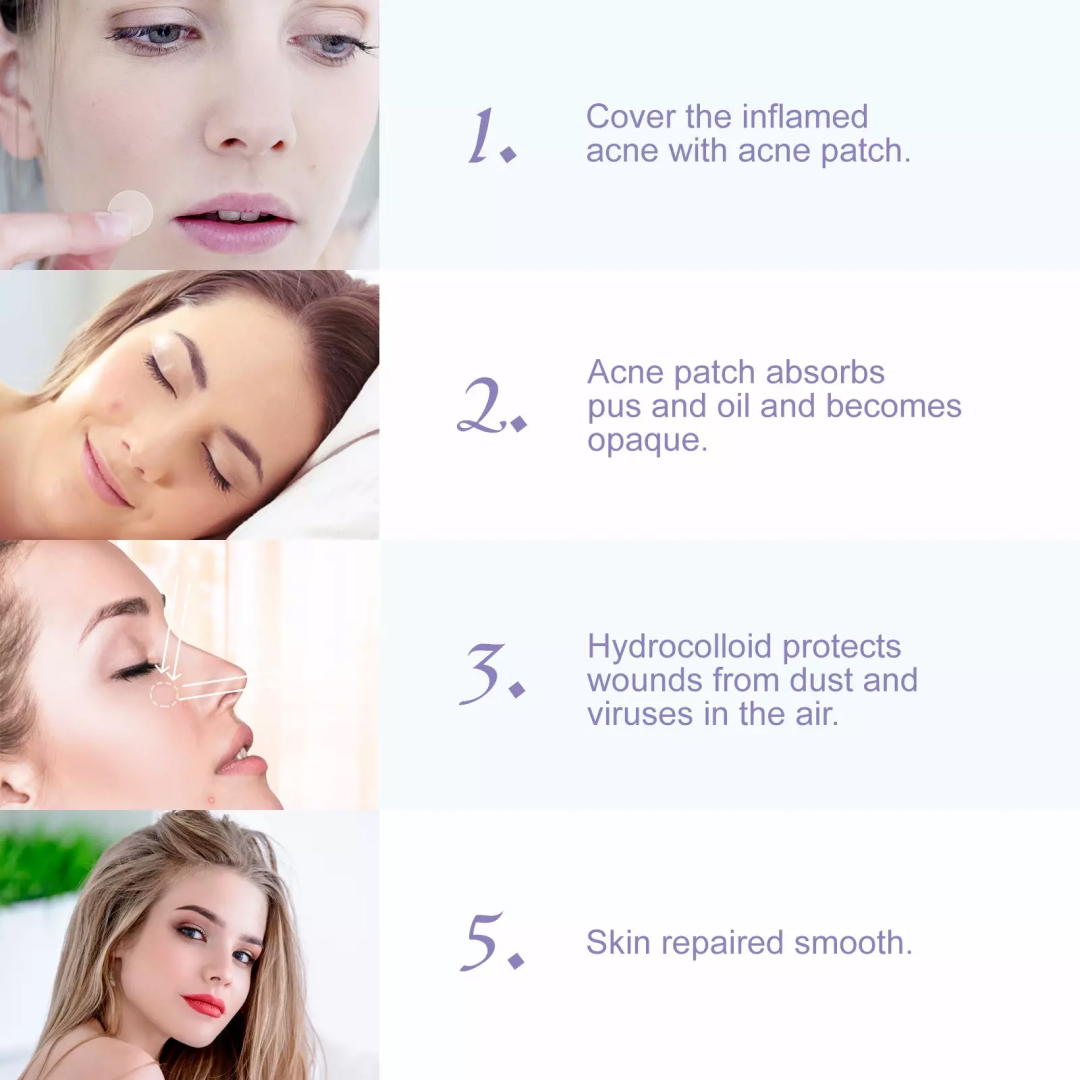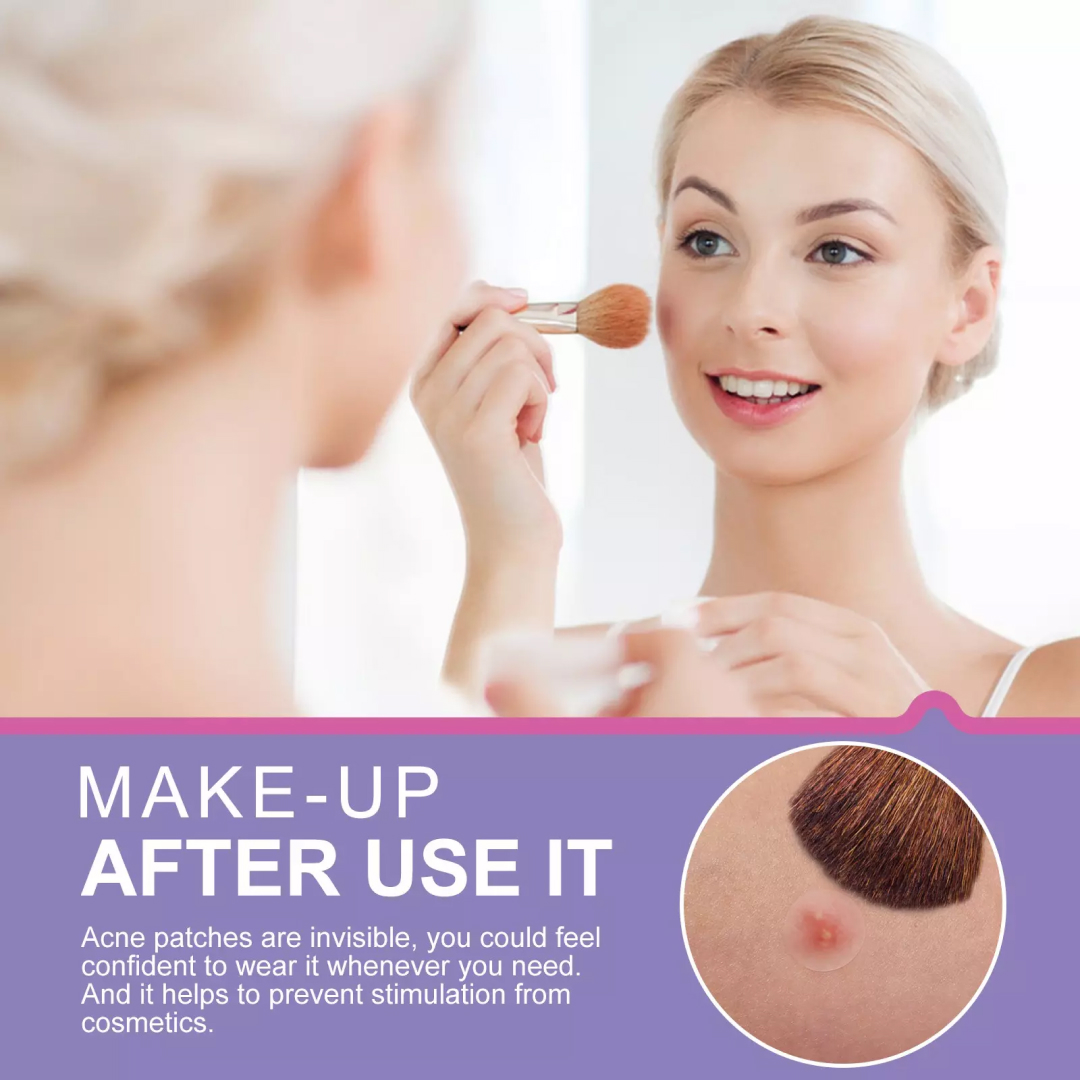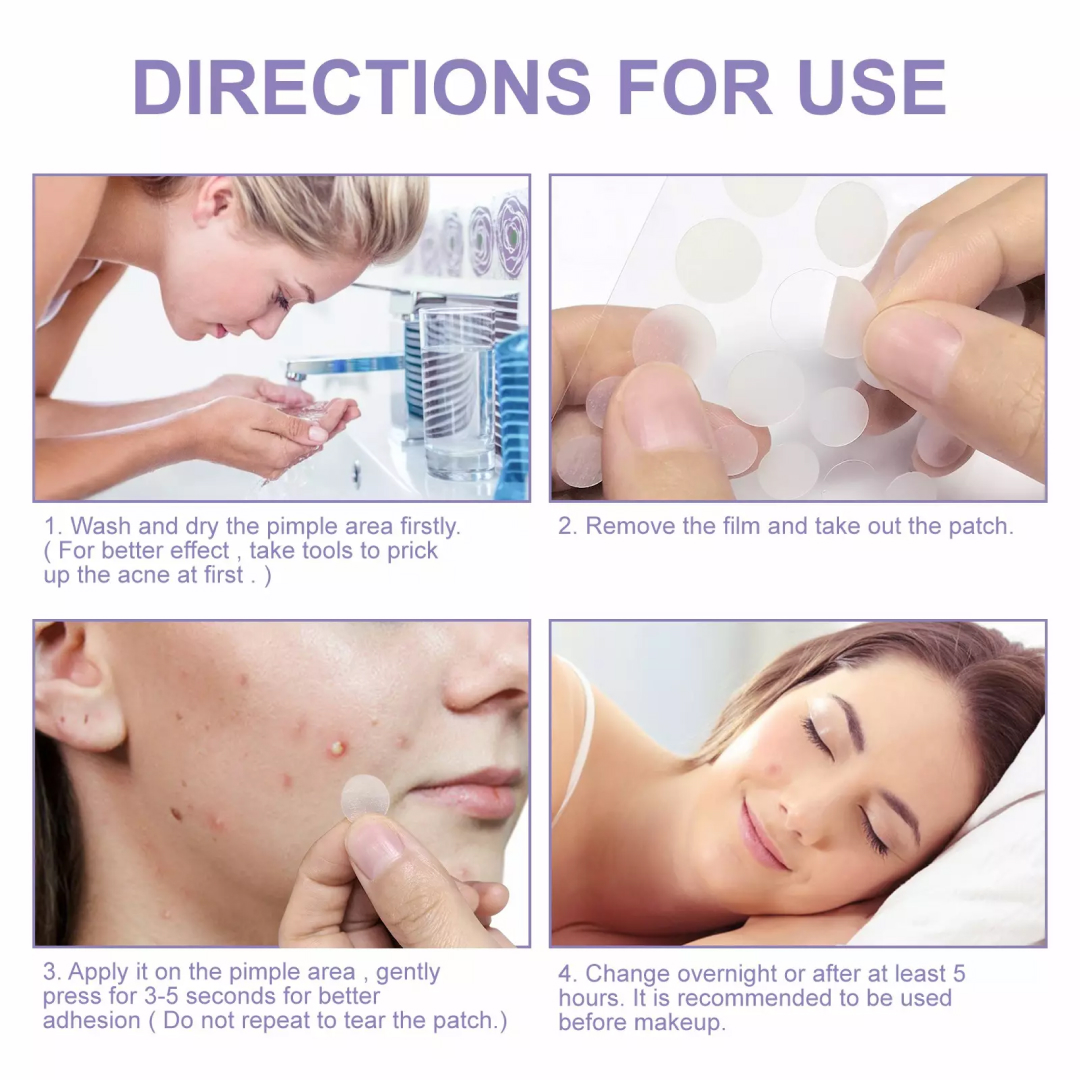 Elaimei 24 pcs Removal Acne Pimple Patches Plasters Face Skin Dot Blemish Treatment Heal Hydrocolloid Acne Spot Blemishes Comedone Remover Cleaner
VANISH PIMPLES WITH ELAIMEI: Acne Patches will shrink your zit overnight or even suck out all the gunk! Speed up the process of vanishing those pimples with our patches.
PREVENTS PIMPLE PICKING. As our acne-positive community sticks on our vegan & cruelty-free hydrocolloid patches, they love how it helps them get rid of their pimple faster by protecting their pimple with its ultra-thin and transparent finish.
MADE FOR ALL. Inclusivity is important! Our high-grade hydrocolloid stickers have been used on every skin-tone so everyone can go incognito. You can wear it day and night to make your zit less noticeable.
Quick & Easy Treatment: This Elaimei dressing hydrocolloid patch protects the concerned area effectively and creates a moist environment, which makes the healing process faster. Don't squeeze or POP your pimples anymore! This patch will do it for you, without the PAIN!

Quick Recovery This patch effectively recovers and reduces pimple size. You will notice that the patch has turned white the next morning.
Easy & Convenient It contains a total of 24 patches in sizes S (10 dots), M (5 dots), and L (9 dots). You will be able to find the perfect size for all your zits!
Protective Shield This patch creates an ideal level of moisture to accelerate recovery. It also prevents the acne area from scarring.
Gently draws out pus and impurities straight from the source. Made with medical-grade, highly absorbent hydrocolloid. Non-drying and hypoallergenic. Comes in 2 sizes (10mm and 12mm)
INVISIBLE COVERAGE
STAYS ON SKIN ALL DAY, NIGHT
PROTECTS SKIN AND REDUCES REDNESS
Clear, matte finish and extra thin outer edge seamlessly blend in with all skin tones. Tapered edges keep patches adhered to the skin, while effectively covering and calming blemishes. Provides a protective barrier against irritants and germs to speed up the recovery process and prevent scarring.
Clean & Safe Ingredients: Our clean ingredients are formulated with sensitive skin in mind.
Blends In With All Skin Tones: Our high-grade hydrocolloid patches are inclusive to all skin tones so everyone can go incognito. Stick it on and make your zit less noticeable.
Easy Peel Design: Designed so you can peel off acne patches without any wrinkling! Simply peel back the perforated film, then peel off the acne patch.
Resealable Packaging: Take Elaimei acne patches wherever you go. With its resealable pouch, your acne patches stay fresh and protected no matter where you take them.
Packaging:
1x 24 patches Elaimei Acne Skin Tag Pimple Remover Patch