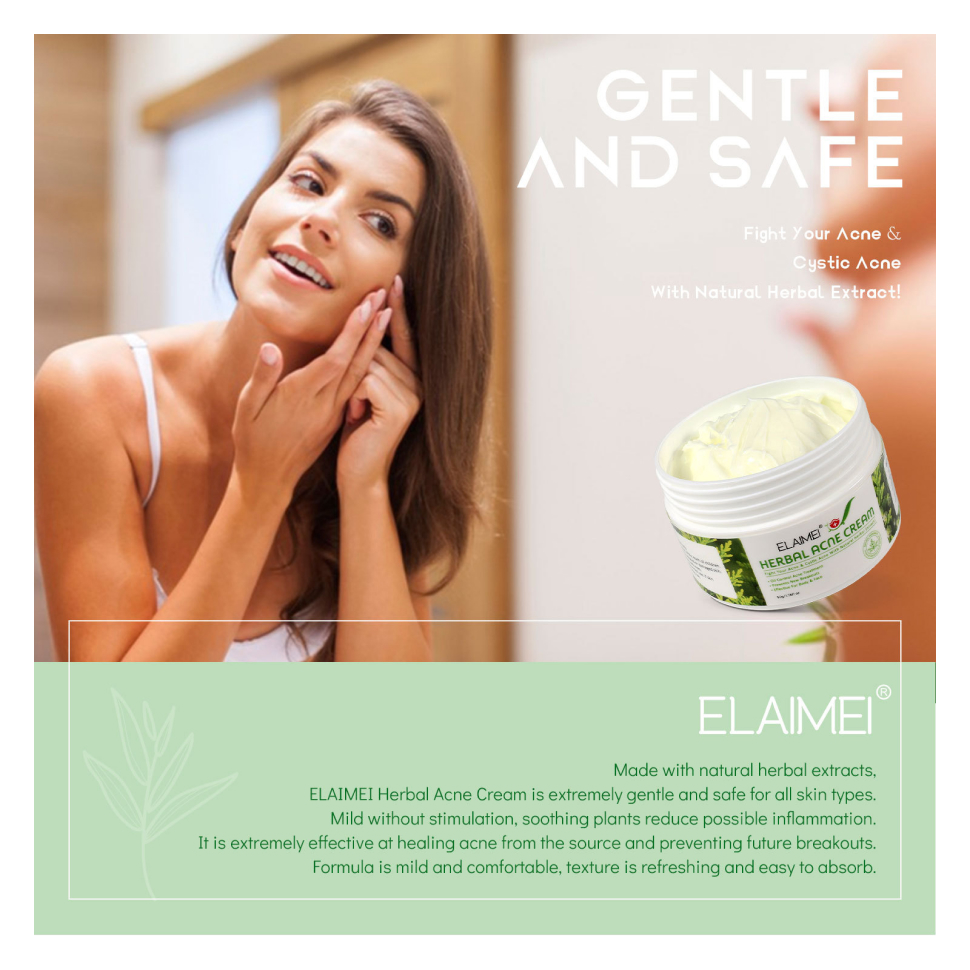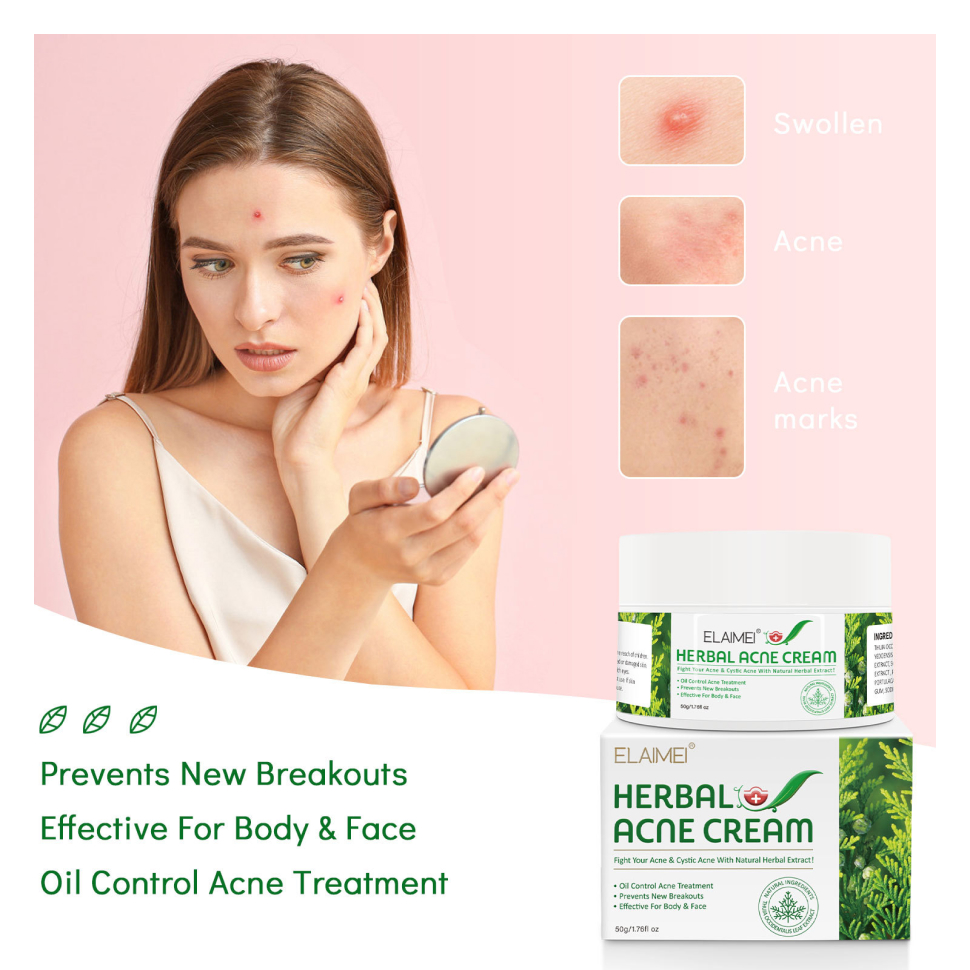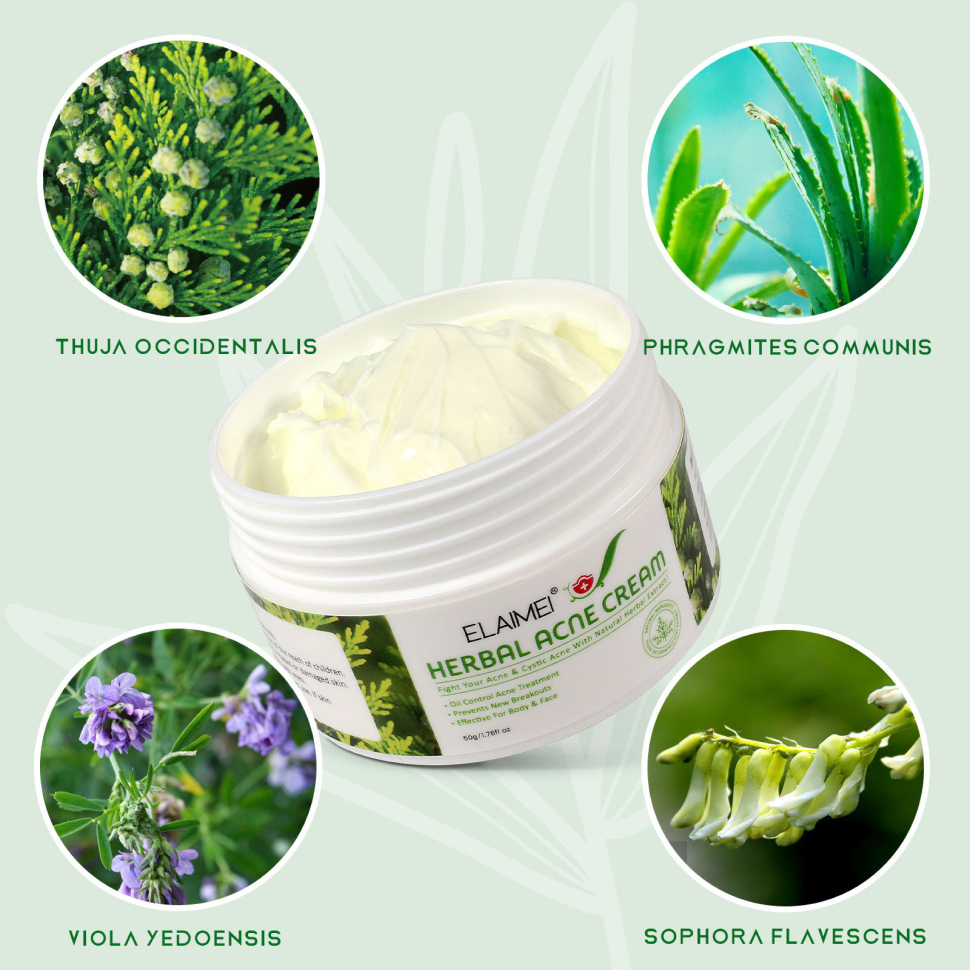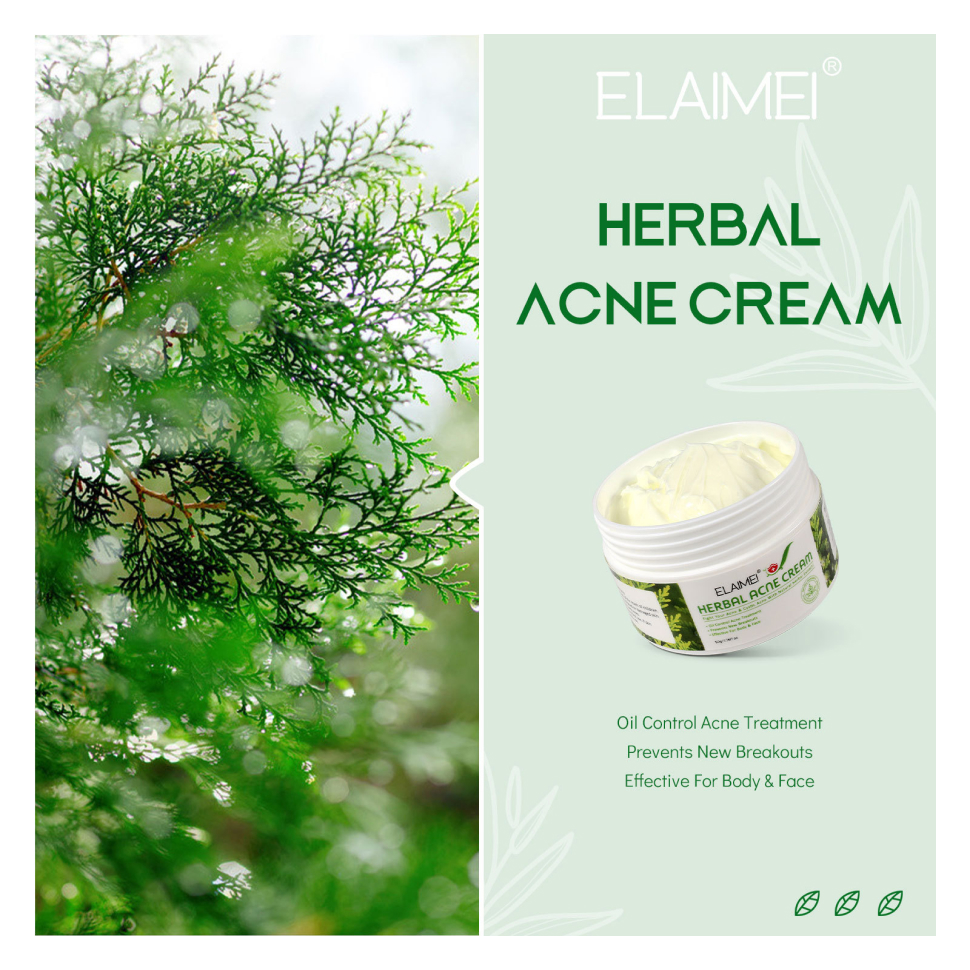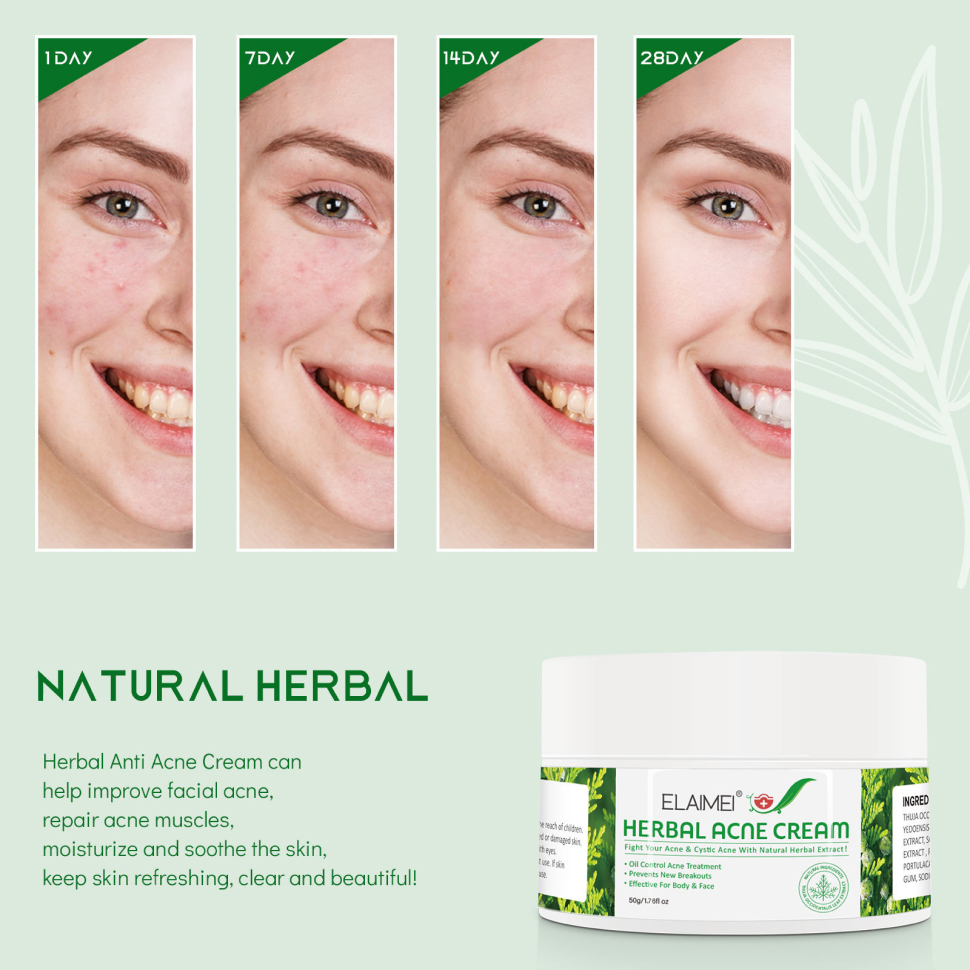 Elaimei Anti Acne Treatment Cream Skin Scar Spots Removal Freckle Herbal Pimple Repair 50 g
Be blemish-free: No one wants to have a blemished and uneven skin tone. As a result, we give you this acne scar treatment that features Aloe extract to help deal with discolouration or pigmentation for a healthier and even skin complexion.
【Natural Herbal】Acne cream made with natural herbal extracts, herbal anti-acne cream can help improve facial acne, repair acne muscles, moisturize and soothe the skin, keep skin refreshing, clear and beautiful! It contains concentrated nourishing nutrients, easily absorbed and rapidly penetrate the skin to repair and protect both on the surface and deep below.
【Repair and Protect】The pimple cream for the face are extremely gentle and safe. Suitable for multiple skin problems and various daily care. It is extremely effective at healing acne from the source and preventing future breakouts.
【Great for Men, Women and Teens】Our acne cream helps treat blackheads, whiteheads, pimples, breakouts, zits and acne.
【For All Skin Types】Our special blend of nourishing and effective ingredients is suitable for all skin types including very sensitive skin, oily skin, dry skin and combination skin.
Replenishing acne scar treatment for the face: Feel more confident with your skin using our acne scar remover as it blurs blemishes away, removes dead skin cells, and helps with pimple prevention without causing irritation to the skin.
Gentle scar fade cream: Stop worrying about old and new pimple marks with our scar removal cream as it reduces the look of redness and helps in healing scar tissues. This blemish cream deeply but gently cleanses pores and lightens up acne scars.
Curated for everyone: Our scar healing cream is infused with plant-powered ingredients such as Sunflower Oil, Aloe Vera Oil, and Rosehip Oil that aids in skin lightening; making it safe for dry, oily, combination, acne-prone, and uneven skin types.
ELAIMEI herbal acne cream made with natural herbal extracts is extremely gentle and safe for all skin types. This acne cream for the face is mild without stimulation, soothing plants reduce possible inflammation. acne cream spot treatment is extremely effective at healing acne from the source and preventing future breakouts. The formula is mild and comfortable, the texture is refreshing and easy to absorb.
Oil control Acne Treatment
Prevents new breakouts
Effective for body & face, acne cream for face men women teens kids.
This clinically proven formula helps to improve the appearance of scars and encourages healthy skin. It may help improve the appearance and texture of sunburns, chemical burns, industrial burns, old scars, new scars, stretchmarks as it moisturizes the skin. This refreshing, oil-free formula goes on clear and will not stain clothes.
How to use:
1. Wash your face with warm water.
2. Apply a fair amount of the acne cream on the acne area.
3. Circulation massage completely absorbed, at least 3-5 times a day until the skin is significantly improved.