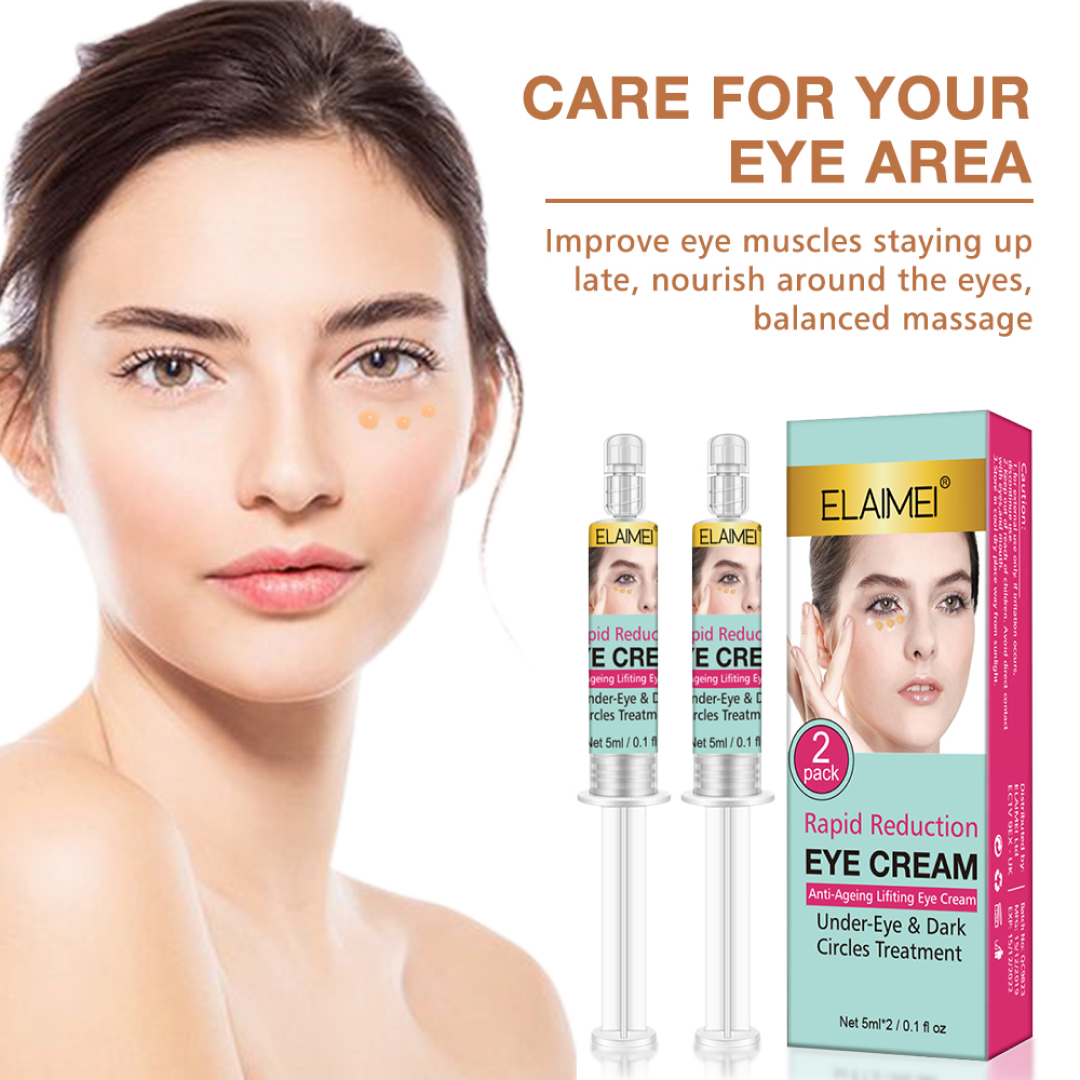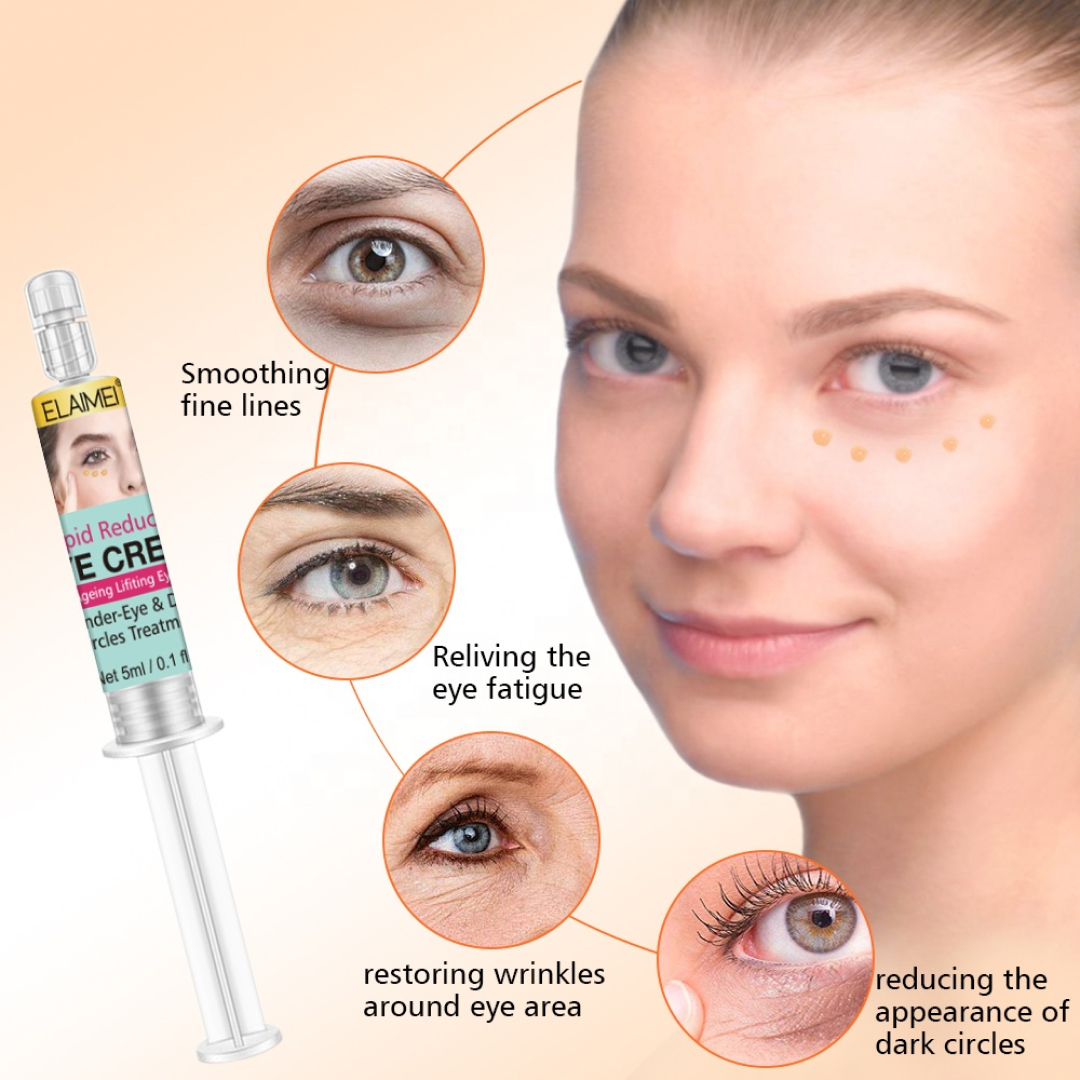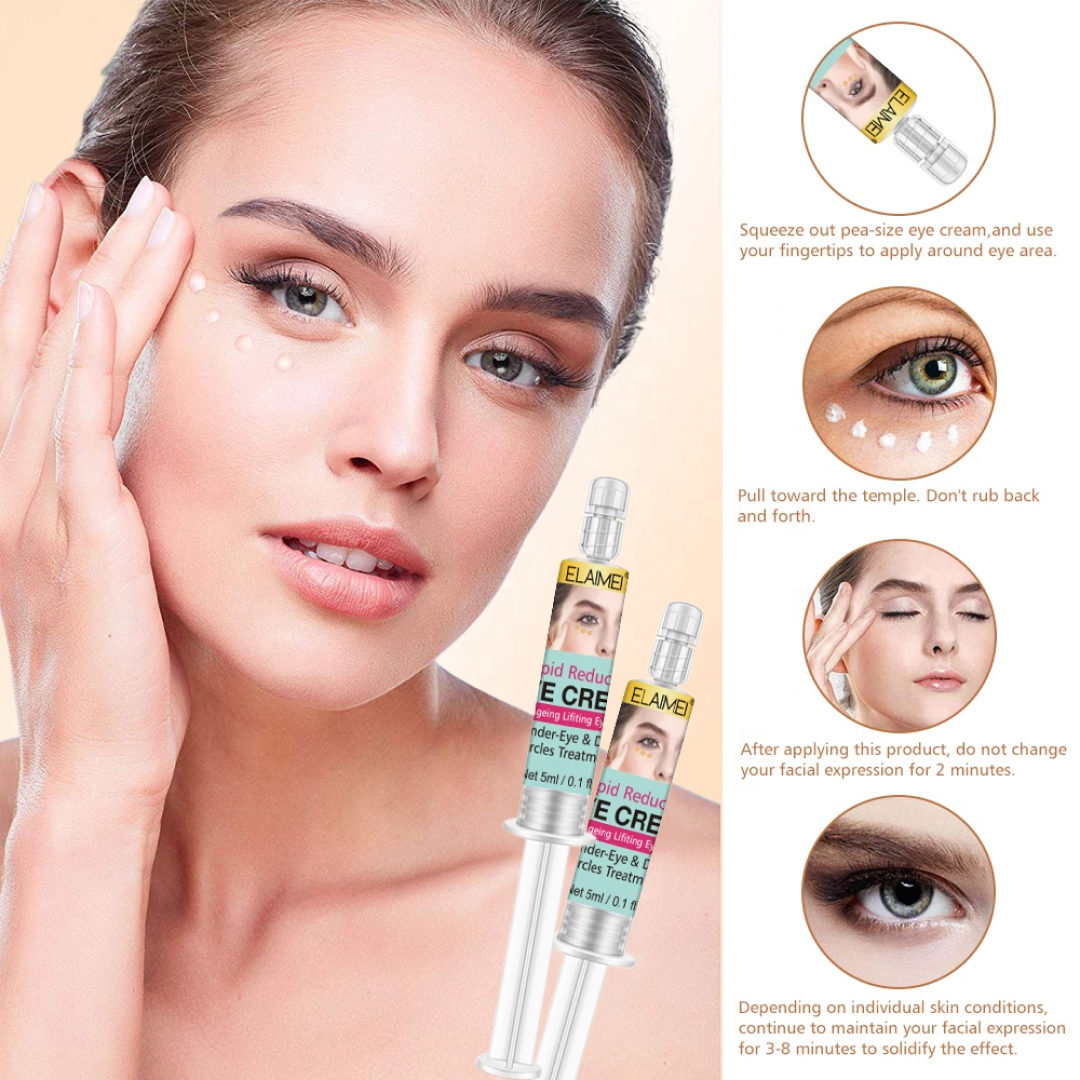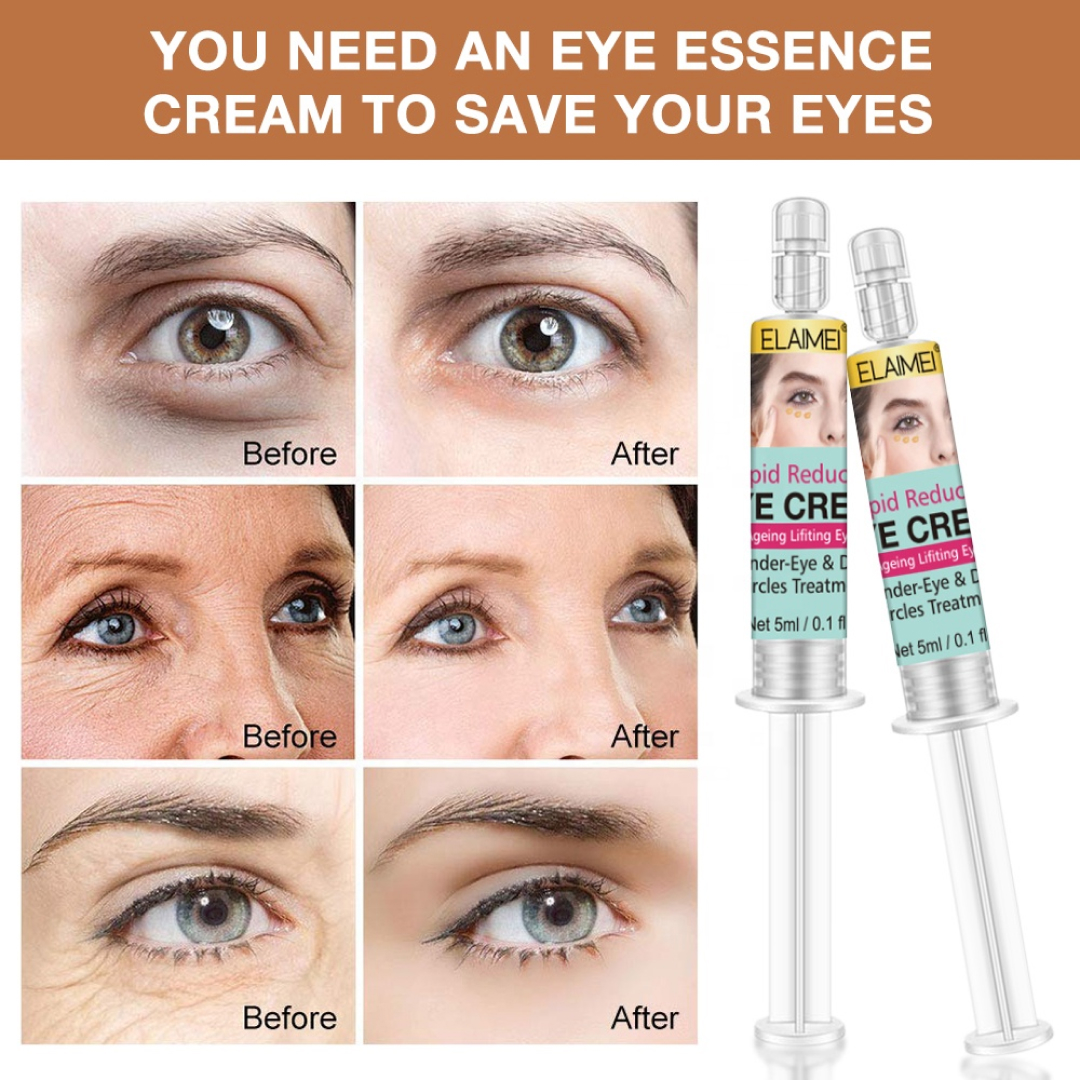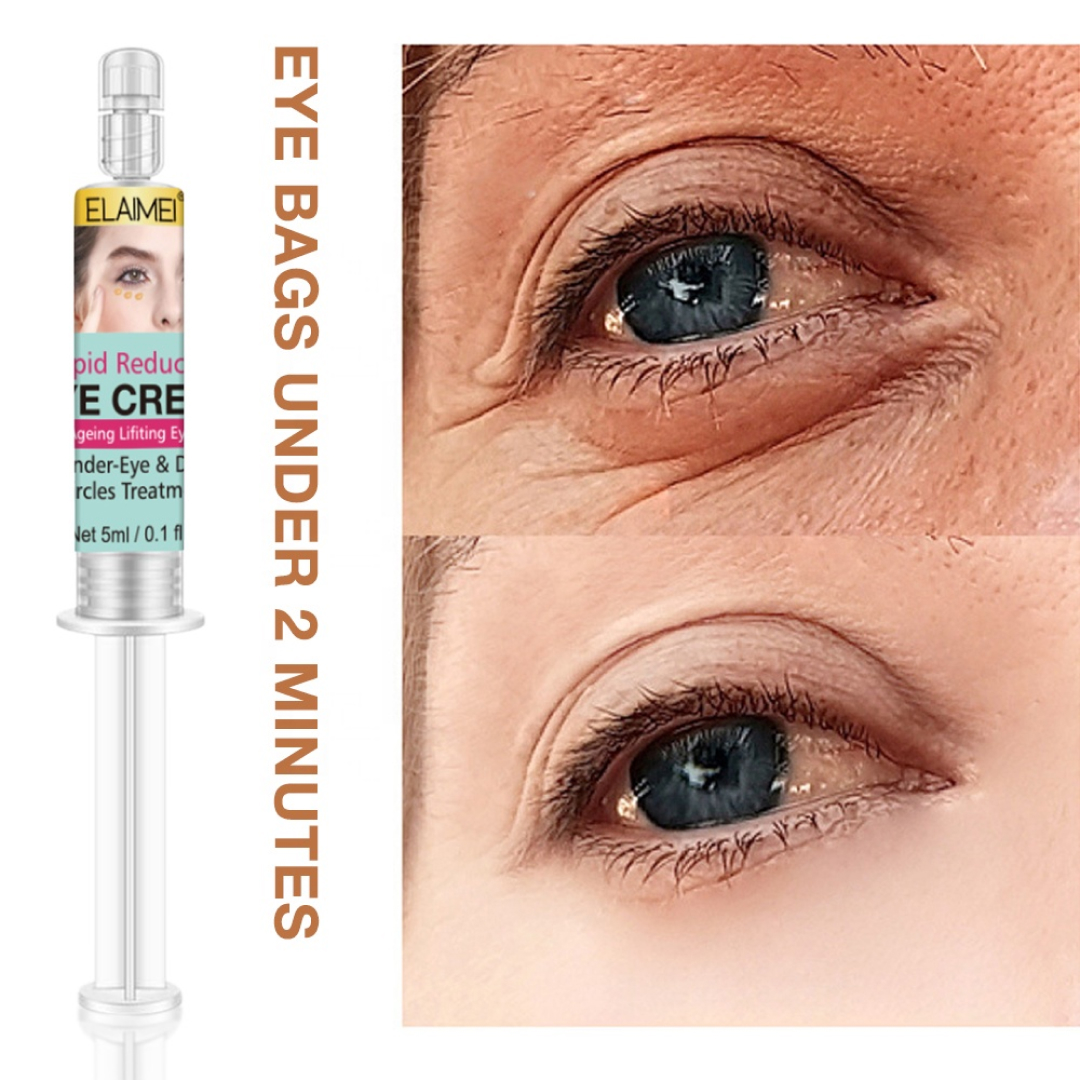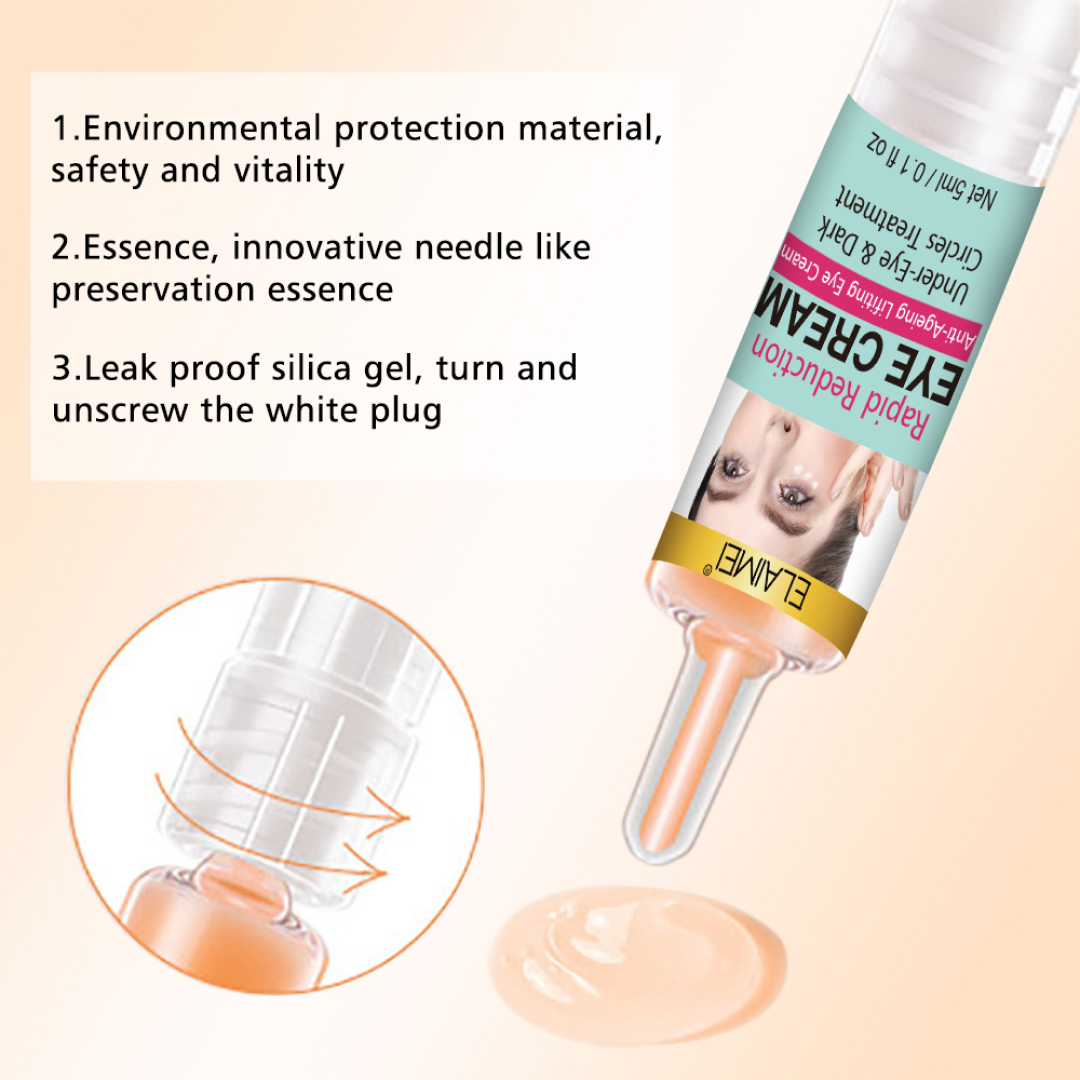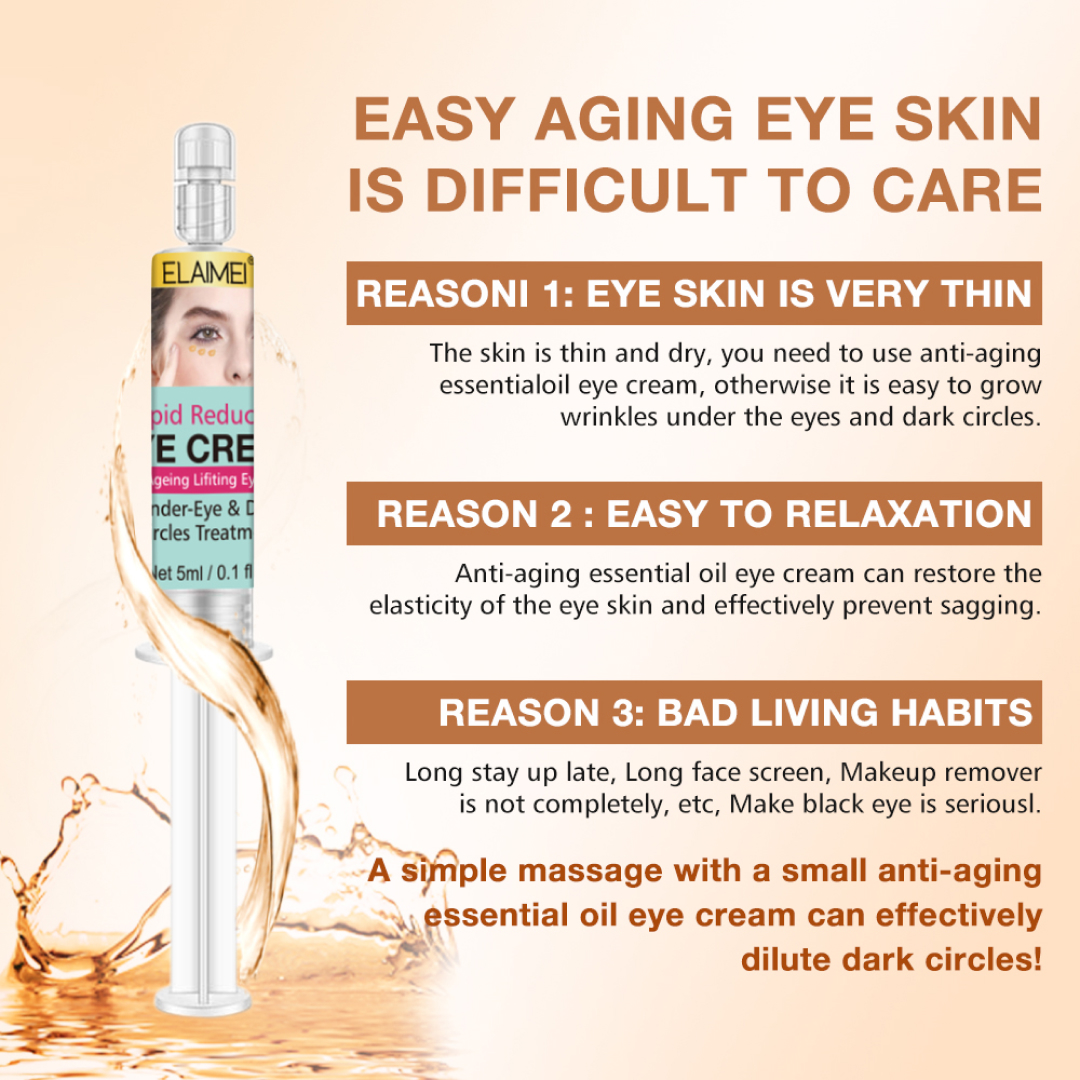 Under Eye Skin Repair Cream Hyaluronic Acid Puffiness WRINKLES BAGS DARK CIRCLES
Specially formulated for the delicate eye area, this fast-acting cream helps fade the look of stubborn crow's feet, brightens and evens skin tone in the under-eye area, helps smooth fine lines and texture, and reduces the look of dark circles.
It works quickly with visible results in just one week. This formula contains unique combination of ingredients and is clinically proven to leave skin feeling smoother and looking younger.
UNDER EYE CREAM: Helps reduce the appearance of dark circles and puffiness in the under-eye area. Brightening cream with a non-greasy finish that leaves under eyes looking hydrated, smooth, brightened, and more awake.
HYDRATING INGREDIENTS: Formulated with Hyaluronic Acid to help retain skin's moisture and Niacinamide to help soothe skin. Ingredient-delivery technology to continually release ingredients and provide lasting hydration.
LIGHTWEIGHT TEXTURE: Apply a pea-sized amount to ring fingers and gently pat around the eye area and brow bone, both AM and PM. The fast-absorbing formula can be worn alone or under makeup.
DERMATOLOGIST RECOMMENDED & OPHTHALMOLOGIST TESTED: Tested for use around the eye area & accepted by the National Eczema Association. CeraVe brand is developed with dermatologists & has products suitable for dry skin, oily skin, acne-prone, & more
Eye Repair Cream has a smooth, lightweight texture that absorbs quickly into the skin and leaves a non-greasy finish.
How to use:
Wash and dry skin. Press pump gently to dispense a small amount of cream on your finger tip, about half the size of a pea for each eye.
Apply the eye cream gently over wrinkled areas that you want smoothened, in the direction you want the wrinkle smoothened. Take care to avoid your eyes.
Keep still and allow the eye cream to set for 2 minutes to see instant smoothing results.
For a longer lasting effect, allow the eye cream to set for longer – up to 10 minutes depending on your skin type.
Formulated with Citic Acid (vitamin C), Hyaluronic Acid to help retain skin's natural moisture, Niacinamide to help soothe skin, and 3 Essential Ceramides to help restore & maintain the skin's natural moisture barrier.
Packaging included:
2 pieces in one package.
Volume:
5 ml* 2
Size:
9.5 cm x 3.5 cm x 2.1 cm