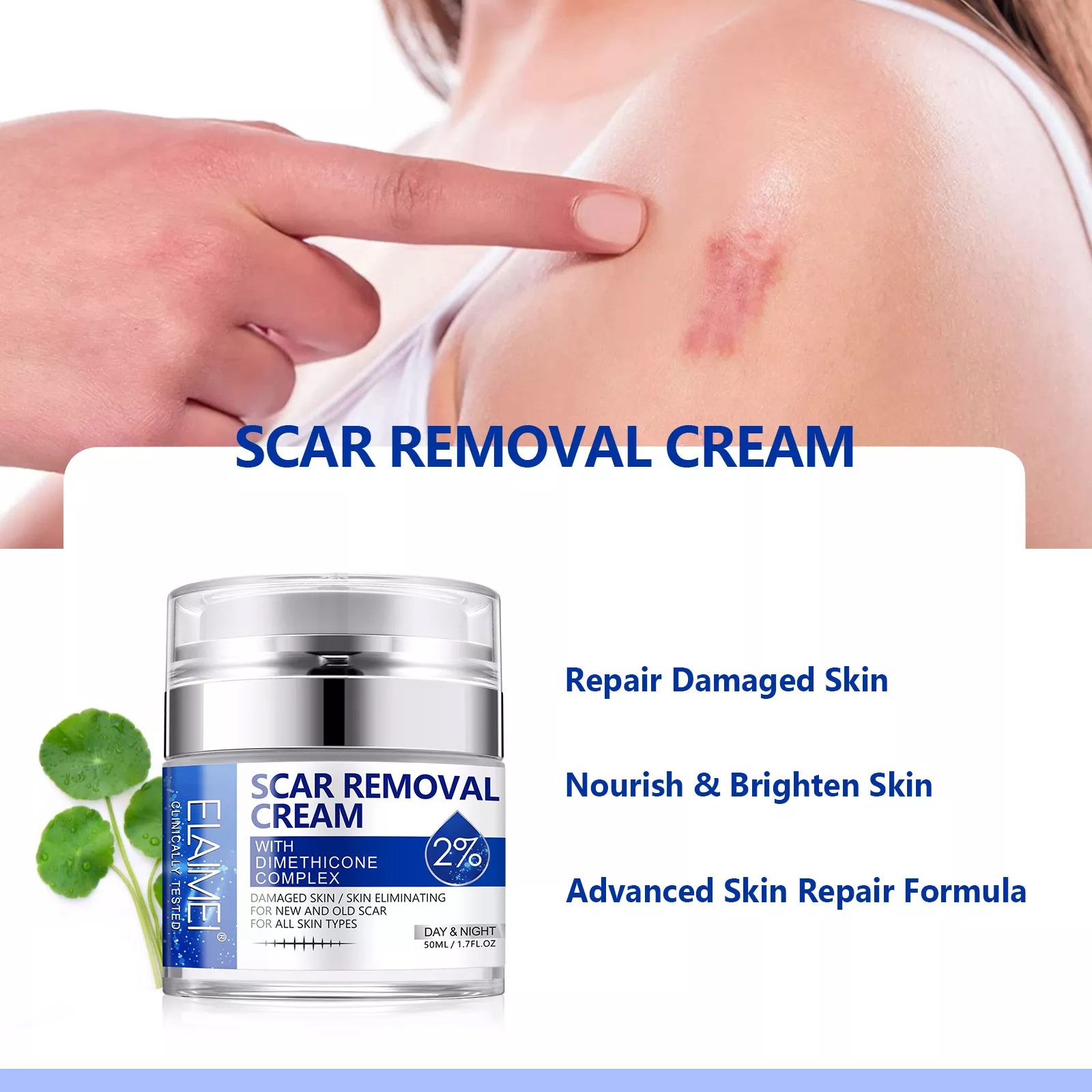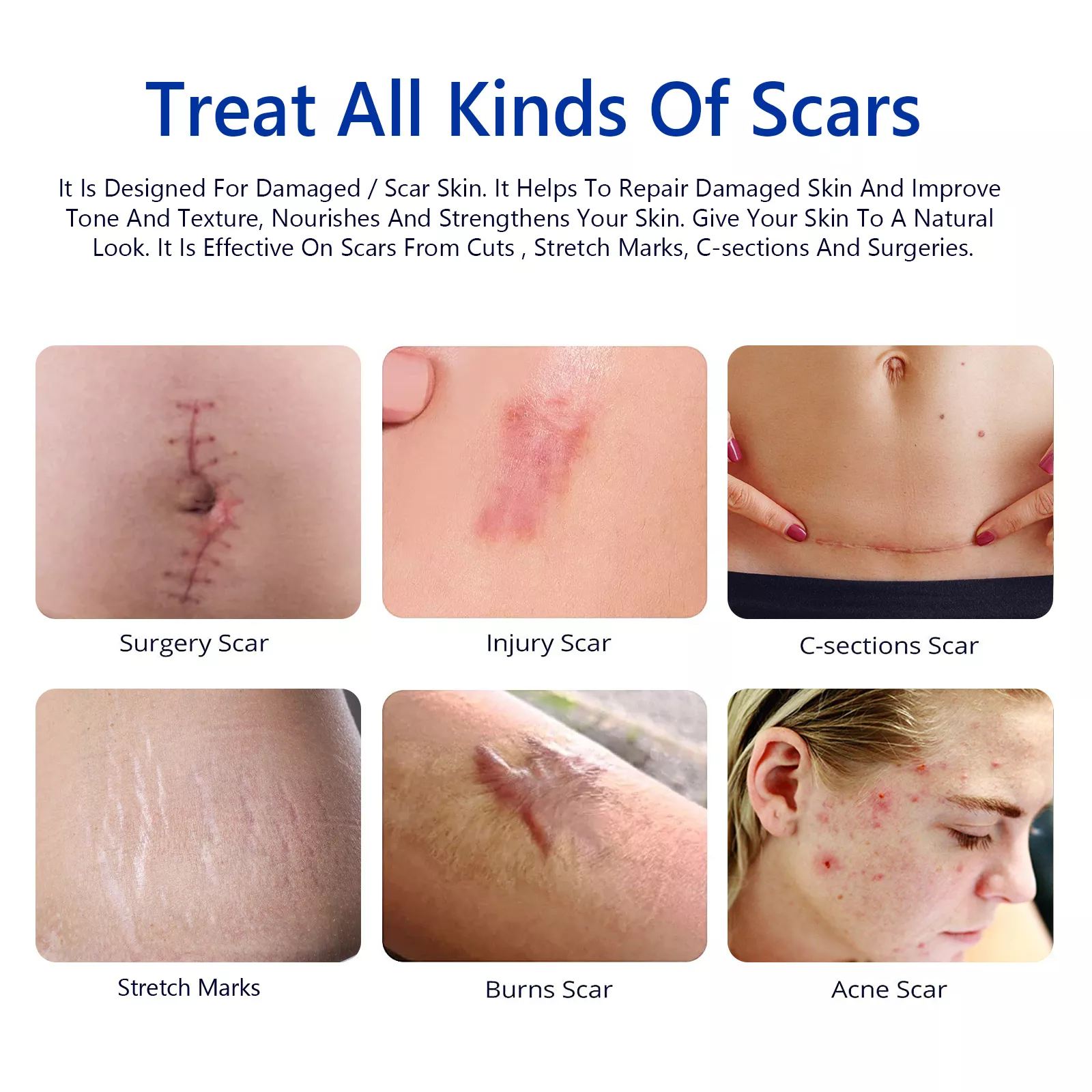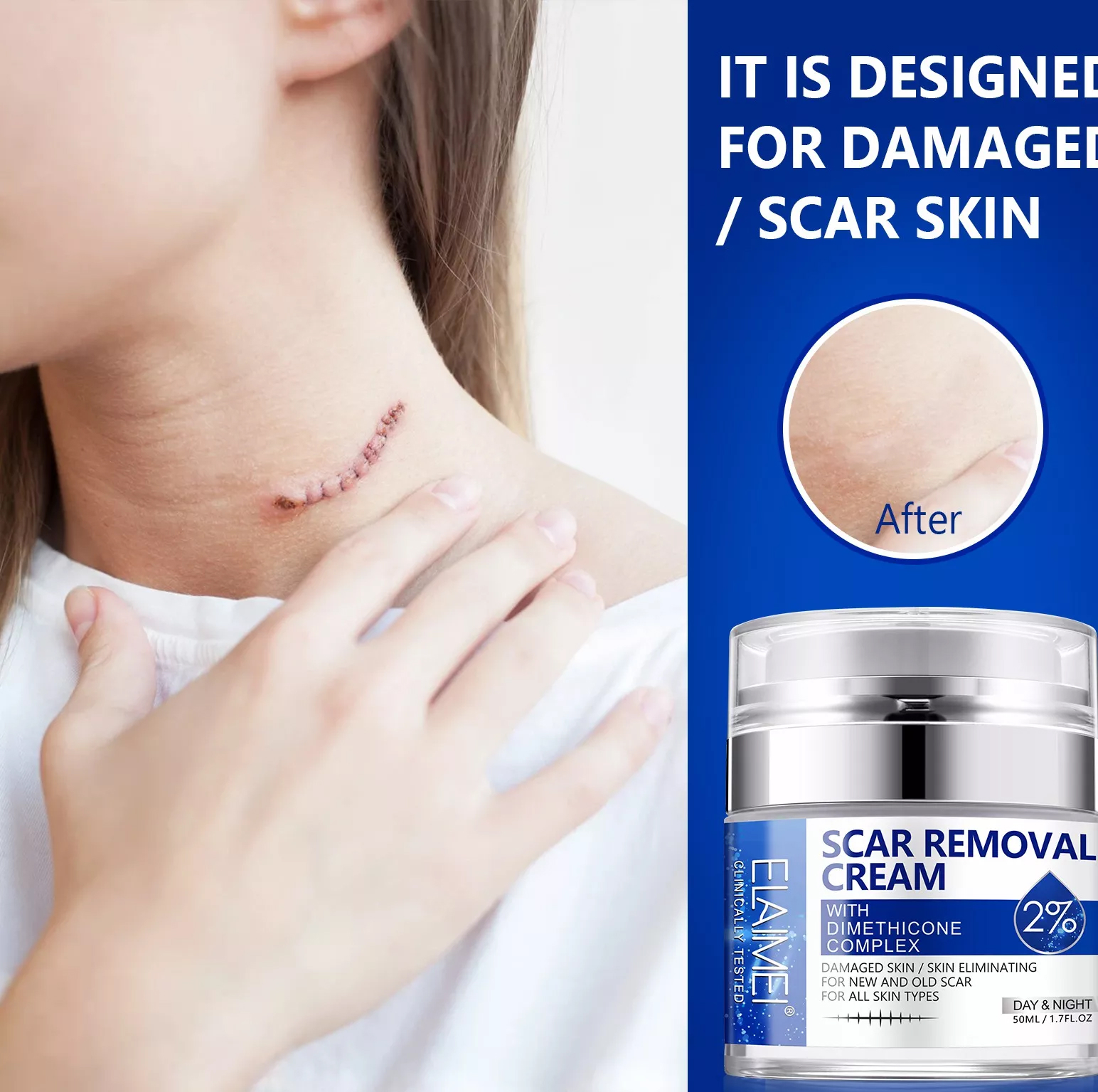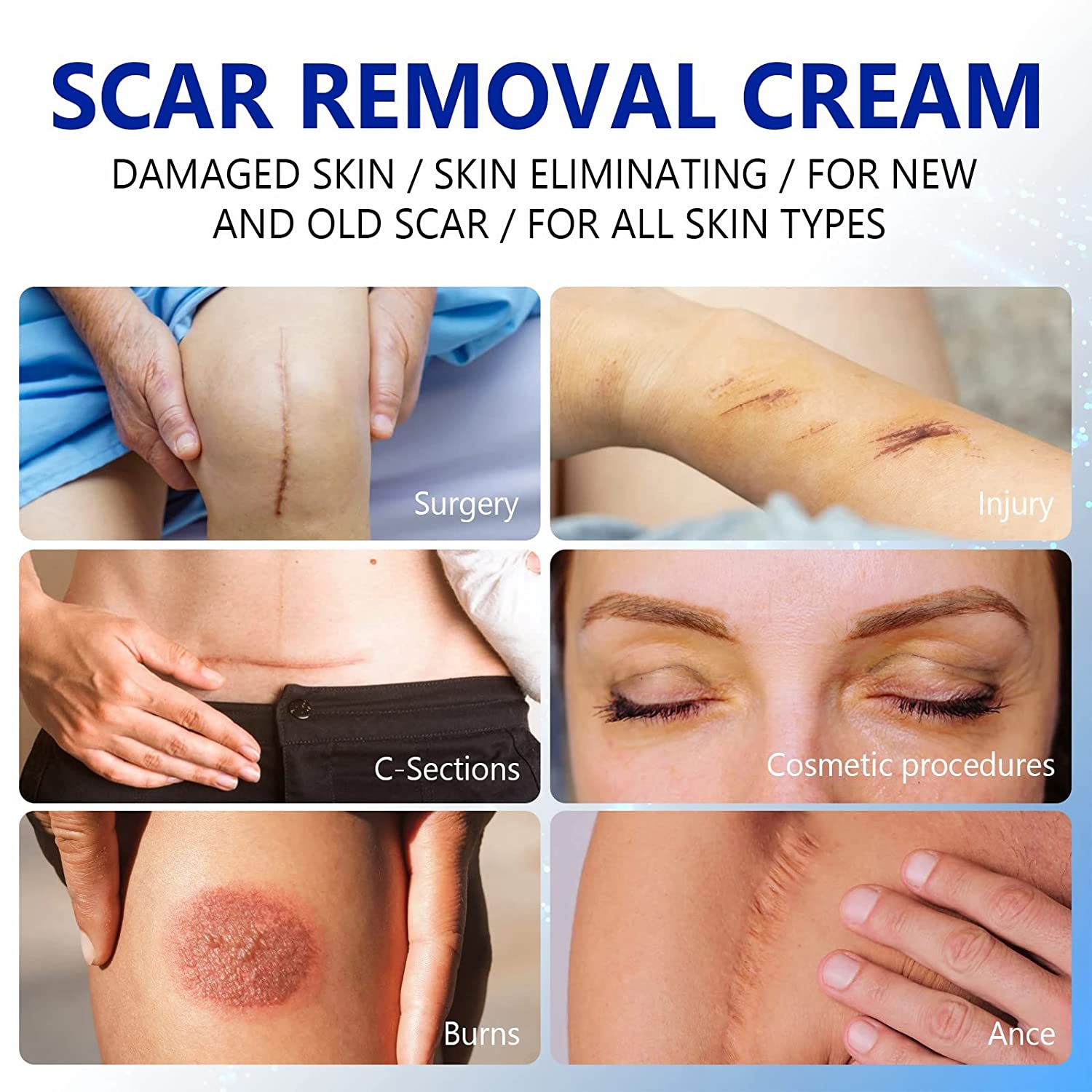 Elaimei Scar Removal Cream (50ml) is specially designed for damaged/scarred skin. It helps repair damaged skin and improves tone and texture, nourishing and strengthening your skin. Make your skin look natural. It is effective on wound scars, stretch marks, cesarean sections and surgeries. It can easily penetrate the cortex to soften scar tissue, promote the skin's natural renewal and healing.
About this item:
Natural & Gentle Herbal Formula – The Elaimei Scar Removal Cream is made up of many plant extracts and essences. It is designed for damaged / scarred skin. It helps to repair damaged skin and improve tone and texture, nourishes and strengthens your skin, giving your skin the natural look. The natural ingredients are key to boosting the healing and recovery of scars. Formulated with premium ingredients to decrease irritation without any worries.
For All Types Of Scars – This scar cream is suitable for acne scars, surgical scars, stretch marks, C-section scars and burn, cut and other injury scars, and is ideal for use on any part of the face and body.
Proven Results – Studies have shown that new scars will disappear in 4-8 weeks and old scars will show results in 5-8 months, so please be patient. Age and severity of scars will affect the results shown, but all scars will show positive results!
Elaimei Scar Removal Cream was designed as a multi-action formula to specifically target the appearance of the scars and stretch marks with several approaches simultaneously, smoothing the areas of injury and acne and replenishing the skin with vital nutrients to ensure it shines.
Features:
Softens, Smooths, Normalizes Scars
Natural & Gentle, For All Skin Types
Odorless, Colorless, Safe, Non-toxic, Harmless
For Adults Safe For Nursing Moms
Elaimei Scar Removal Cream is safe, no burns, no irritation, redness or any itching; this scar removal cream is created to penetrate deeply into the skin and soften scar tissue. It is easily absorbed, and its lightweight formula leaves no residue and softens scar tissue. The smooth texture relieves itching caused by inflammation, scars, marks and bruises.
Note: Begin using scar cream as soon as new skin has formed, typically two or more weeks after the injury or surgery. Make sure the scab has come off naturally and any stitches have been removed. Do not apply to broken skin.
How to use Elaimei Scar Removal Cream​​​​​​​:
Clean and dry the scar area.
Gently massage a small amount of scar gel for 3-5 minutes for good absorption, 2-3 times per day.
Package included: 1 * Elaimei Scar Removal Cream (50ml).