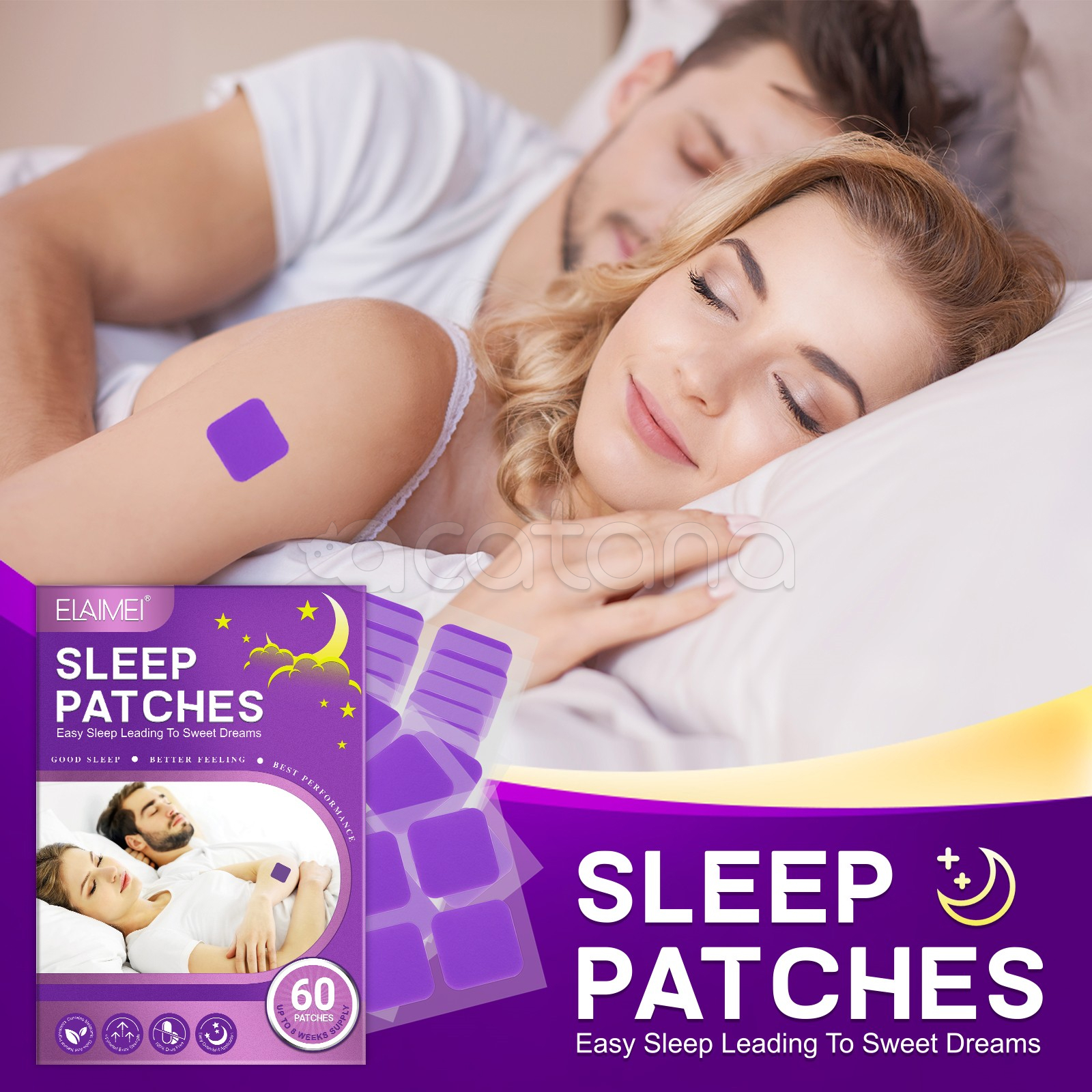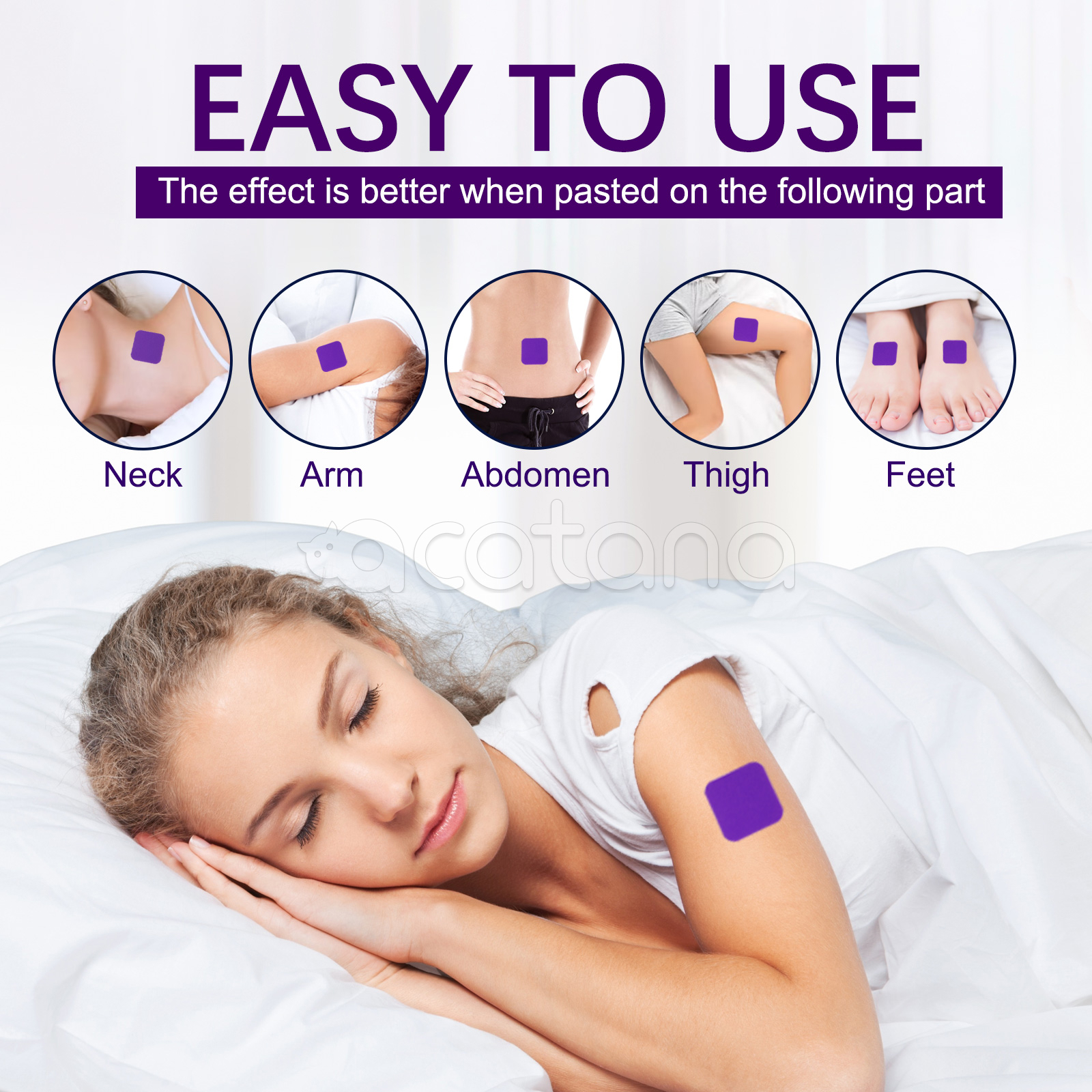 Elaimei Sleep Patches (60pcs). Introducing our revolutionary Sleep Patches, the key to unlocking a night of restful and rejuvenating sleep like never before. Say goodbye to tossing and turning, and embrace the blissful serenity of a peaceful slumber with our innovative sleep solution.
About this item:
Pure natural material sleep patches to improve sleep quality. Made of high-quality non-woven fabric, breathable, soft, and convenient to use.
Eliminate insomnia and improve work efficiency. To apply pressure stimulation to the body and alleviate corresponding symptoms according to different acupoints.
Increase deep sleep time and extend sleep cycles. Herbal ingredients, safe to use, no side effects, and no harm to the body.
Help you sleep better, ensure good sleep quality, and use it reliably. Enhance energy and increase attention.
Sleep Patches work best when used consistently, for a minimum of 14 nights. Each individual is different, but most of our customers see best results when rotating application sites each night. To enhance the desired effect. You can use more than one patch simultaneously. Do not exceed six at a time.
Features:
Non-Invasive Sleep: Sleep Patches are a non-intrusive and natural way to improve your sleep quality. Simply apply the discreet patch to your skin, and let it work its magic while you sleep.
Extended Release Formula: Our patches are designed with an extended-release formula that gradually delivers a blend of soothing and calming ingredients throughout the night, promoting a deep and uninterrupted sleep.
Calming Aromatherapy: Infused with a gentle lavender aroma, Sleep Patches create a tranquil atmosphere that promotes relaxation and eases the mind, making it easier to drift into dreamland.
No Mess, No Pills: Forget about messy creams or hard-to-swallow pills. Sleep Patches are mess-free and comfortable to wear, making them a hassle-free solution for better sleep.
Suitable for All: Whether you suffer from occasional insomnia or just want to enhance your nightly rest, Sleep Patches are suitable for individuals of all ages and sleep preferences.
Discover the tranquility of a good night's sleep with Elaimei Sleep Patches – your path to waking up refreshed, energized, and ready to conquer the day. Say farewell to restless nights and embrace the serenity of truly restful sleep.
How to use:
Apply to hair-free, clean and dry skin in a lean area 30 minutes to 1 hour before bedtime.
Remove upon waking and enjoy the extra energy from a restful night of sleep!
Package included: 1 * Elaimei Sleep Patches (60pcs).