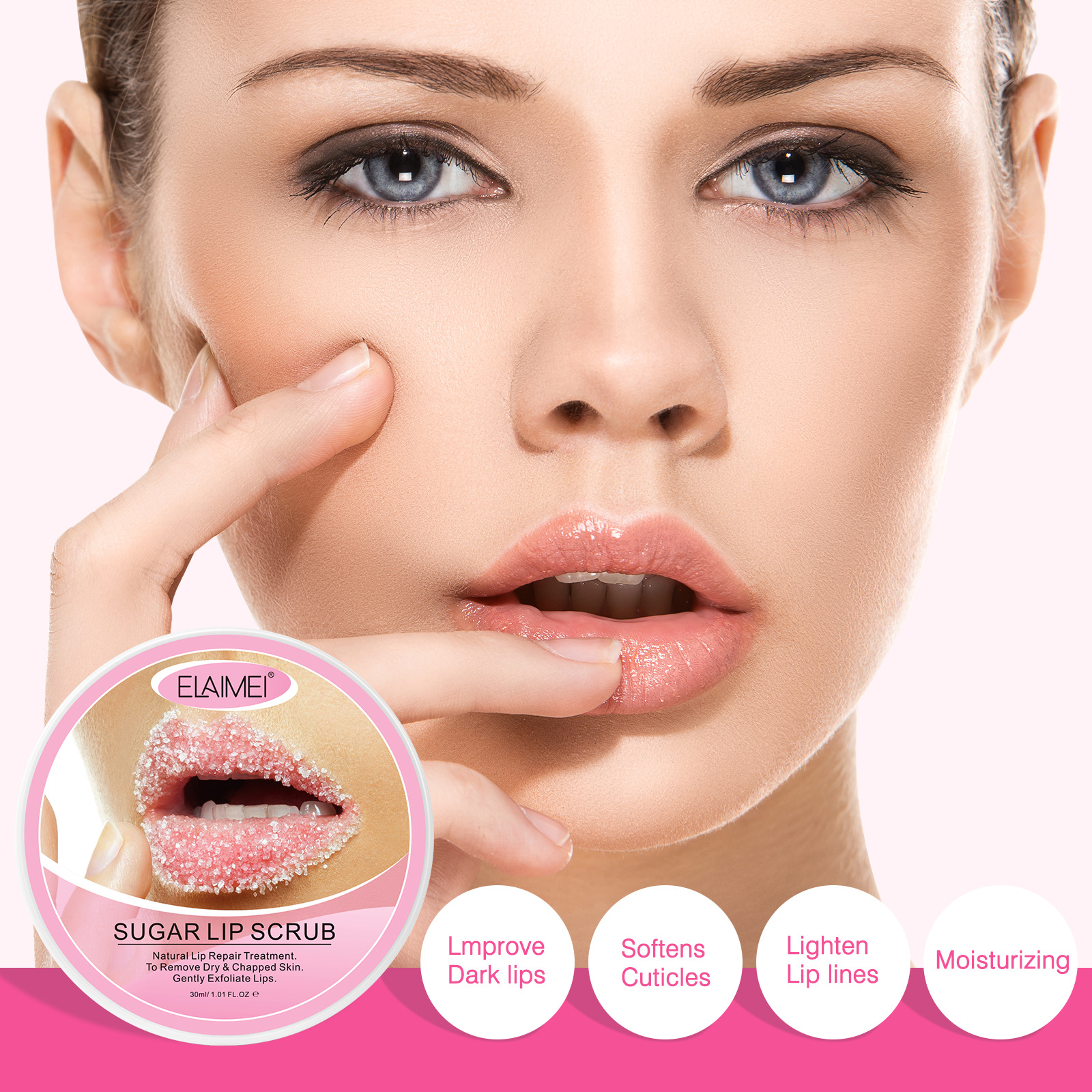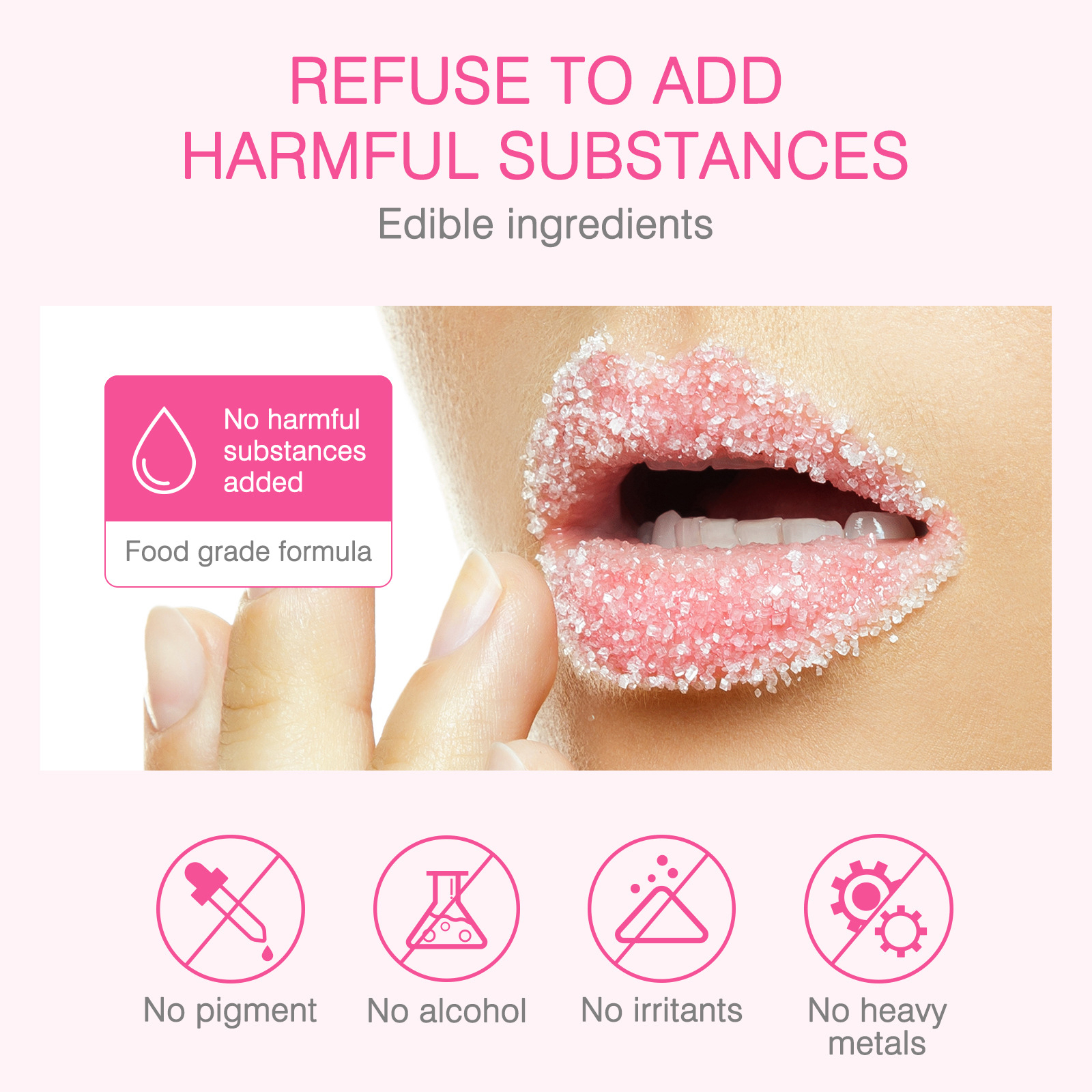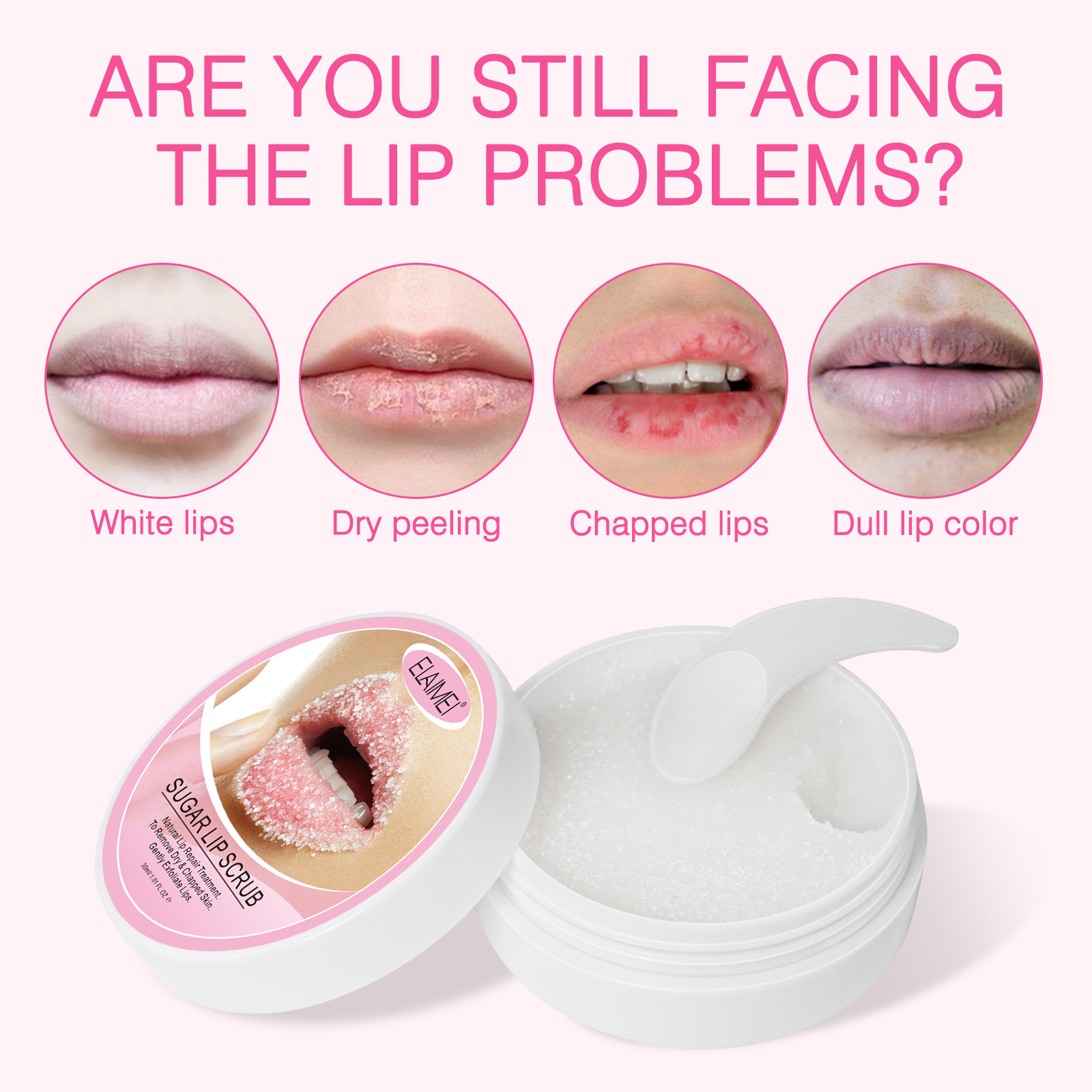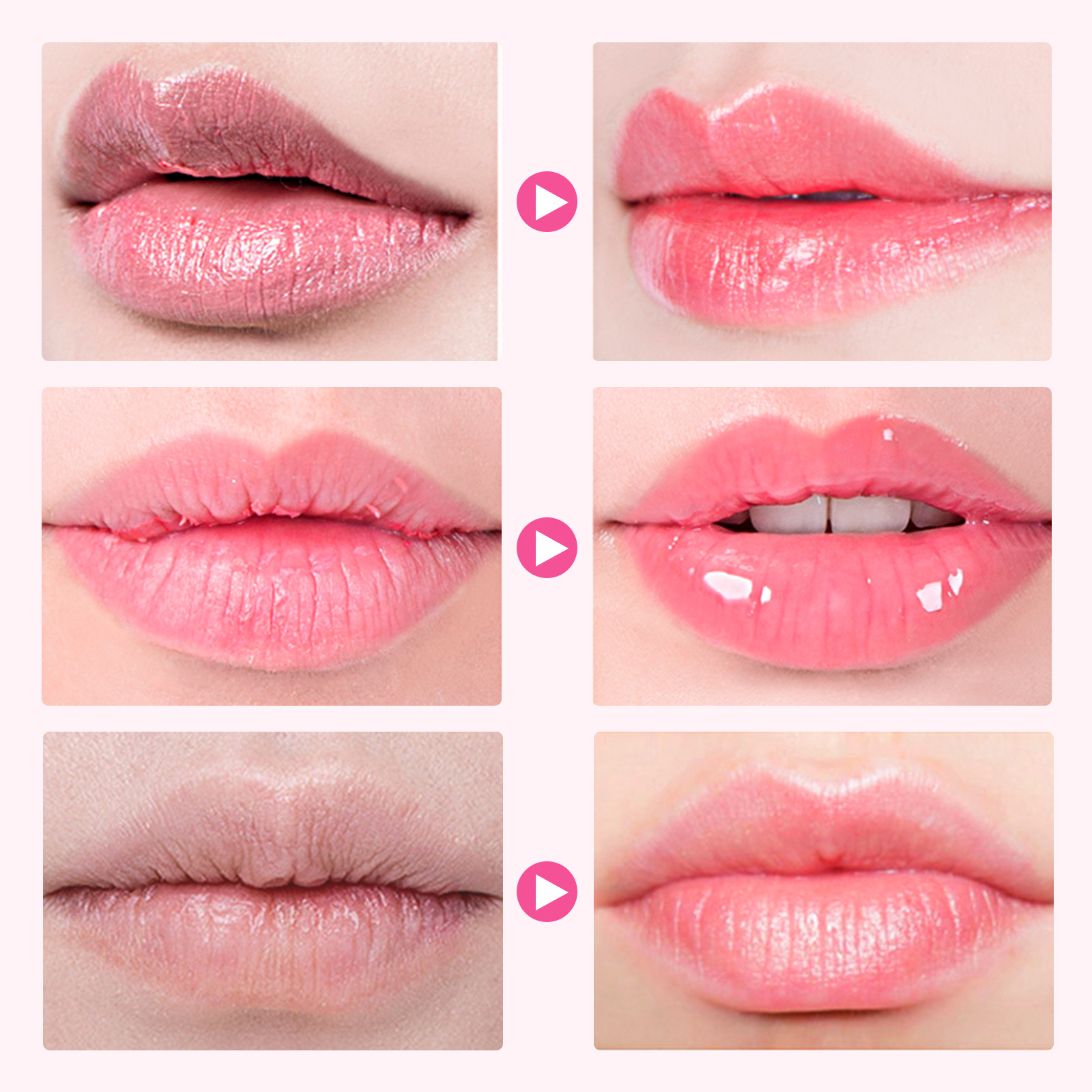 Sugar being a natural abrasive, can remove dead cells easily and so, it is one of the best natural skincare exfoliants. To get the best results, mix equal amounts of olive oil in sugar and stir till if forms a paste. Put the mixture on your lips and leave it for a minute.
IMPROVE LIP LINES: This lip scrub can help soften the aging keratin of the lips, easily remove the dead skin tissues due to dryness and lack of water, smooth the lip lines, and apply lipstick more evenly and smoothly.
MOISTURIZING: Sugar crystals remove dry, cracked and dead skin, and vegetable oils form a moisture-locking lip film, which seals off the active ingredients. lip exfoliator protects the lips and restores the fresh colour of the lips. The perfect partner for lip balm!
SAFE INGREDIENTS: Lip hydrating scrub is suitable for dark or light-coloured lips. Natural plant extracts can exfoliate and not dry out, allowing you to easily have natural lip colour. Pink and juicy lips are no longer a dream.
DELICATE AND GENTLE: The lip scrub moisturizer can improve dryness, chapped, dullness, peeling and other lip problems during rubbing. It has full grainy, vegan and cruelty-free, and makes naked lips more dazzling.
HOW TO USE: You don't need to always prepare for chapped lips. Take an appropriate amount of lip repair on your fingers 2-3 times a week, rub it around your mouth in circles, let it stand for a minute and rinse it off with water.
Improve Various Lip Problems Fine matte particles, instantly have dreamy lips
Gentle exfoliation The fruit-flavoured microcrystalline particles gently soften keratin, remove excess keratin and dead skin on the lips, and show smooth baby lips.
Moisturizing Contains castor oil essence to give lips a moisturizing protective film, long-lasting moisturizing without irritation.
Fades lip lines Various plant extracts nourish the lip skin, and make the skin smooth, plump and elastic, without showing lip lines.
Instructions:
Dip a towel into warm water and cover lips for 2-4 minutes before use for better results
Use the spoon that comes with the product to take a pea-sized amount and scrub your lips in a circular motion (of course, it works better with a lip brush) in a wet, pure state.
Use water to rinse after finishing, easy to remove, no residue
Use regularly at least 3 to 4 times a week, at least 4 weeks.
Lip Scrub makes a GREAT gift! They can't say no to. It's the perfect gift for birthdays, Mother's Day, graduations, anniversaries, or just to say "I love to see you smile." Oh and we should also mention these make great stocking stuffers at Christmas time. So if you need a gift idea, here you have it!
Note: Don't eat it
Volume 30g