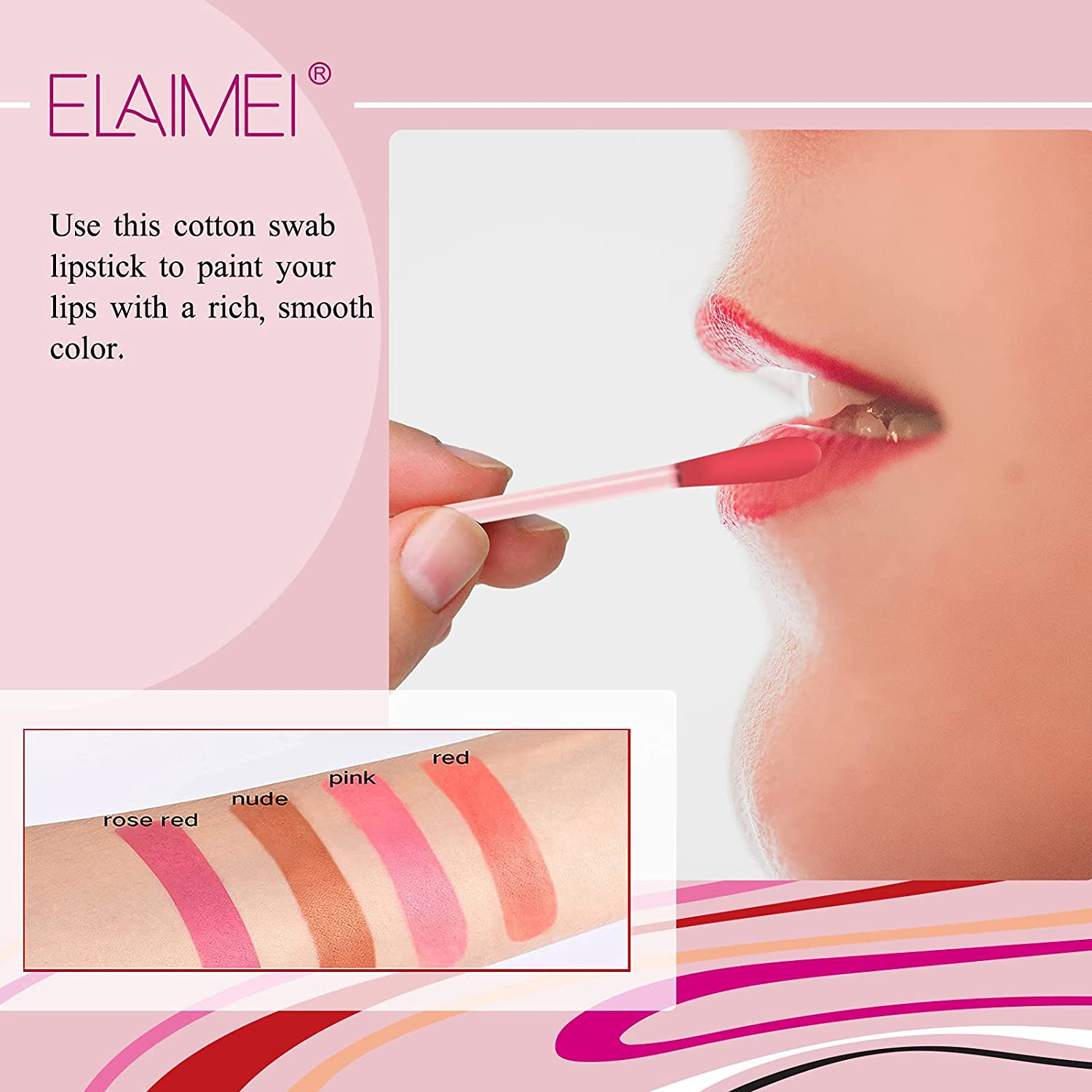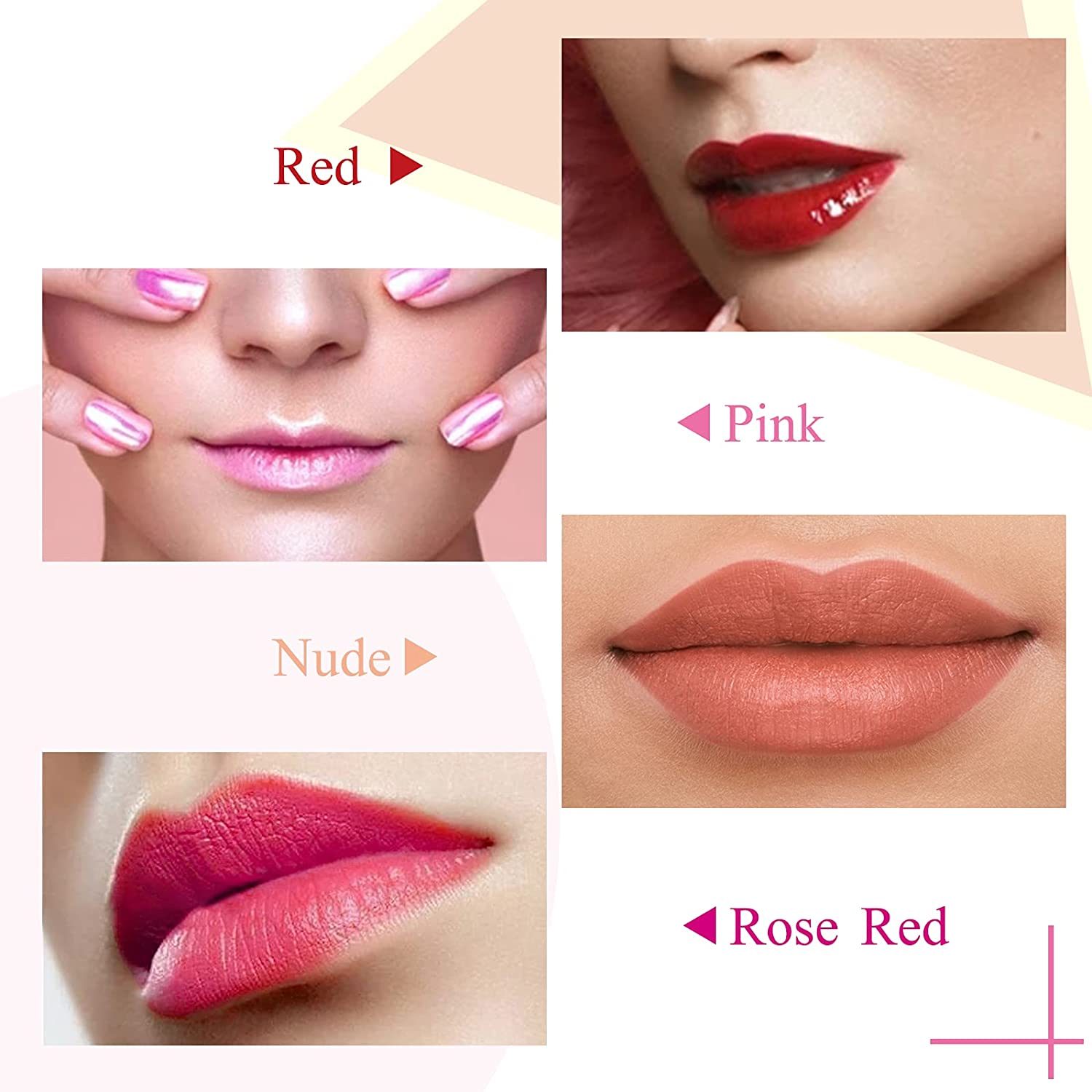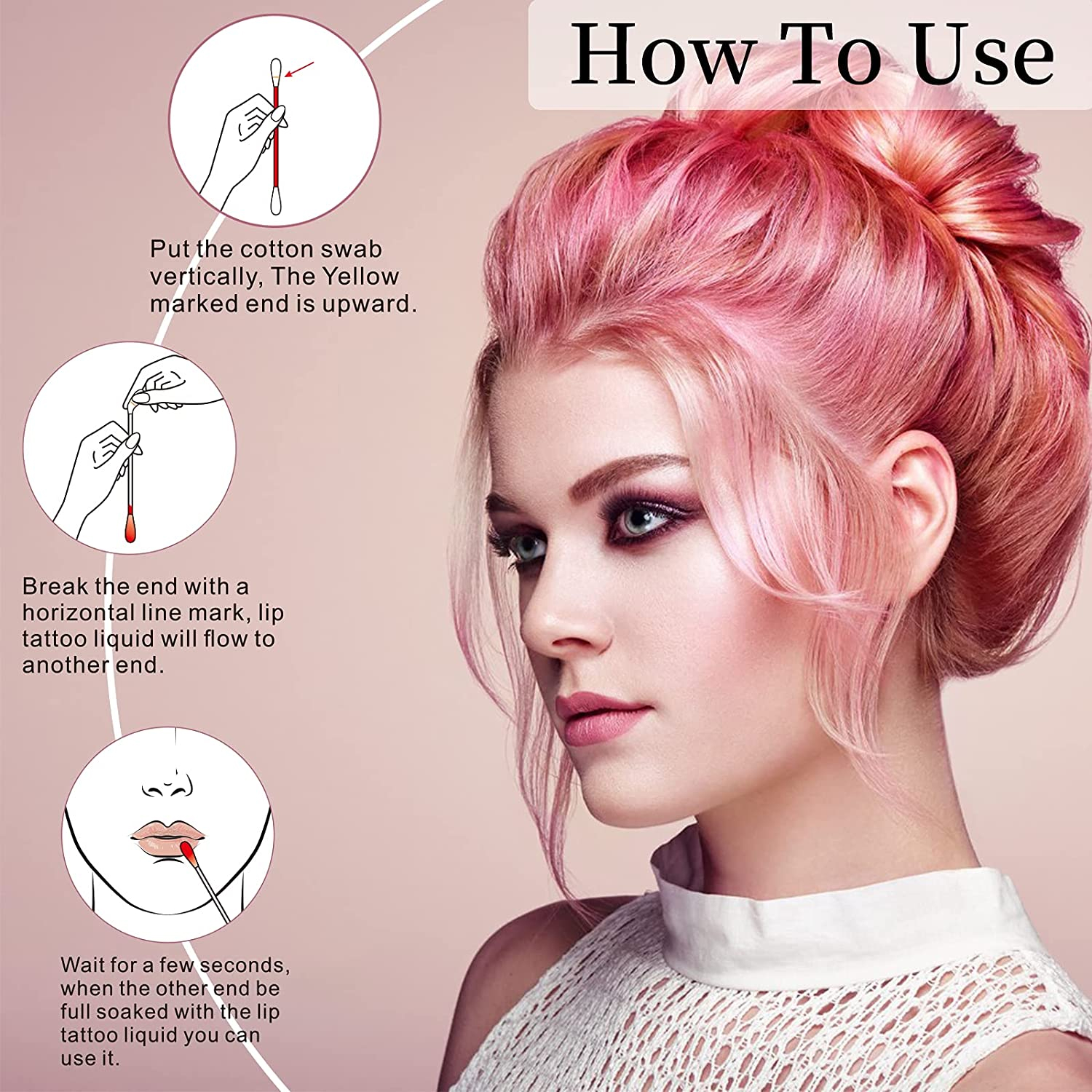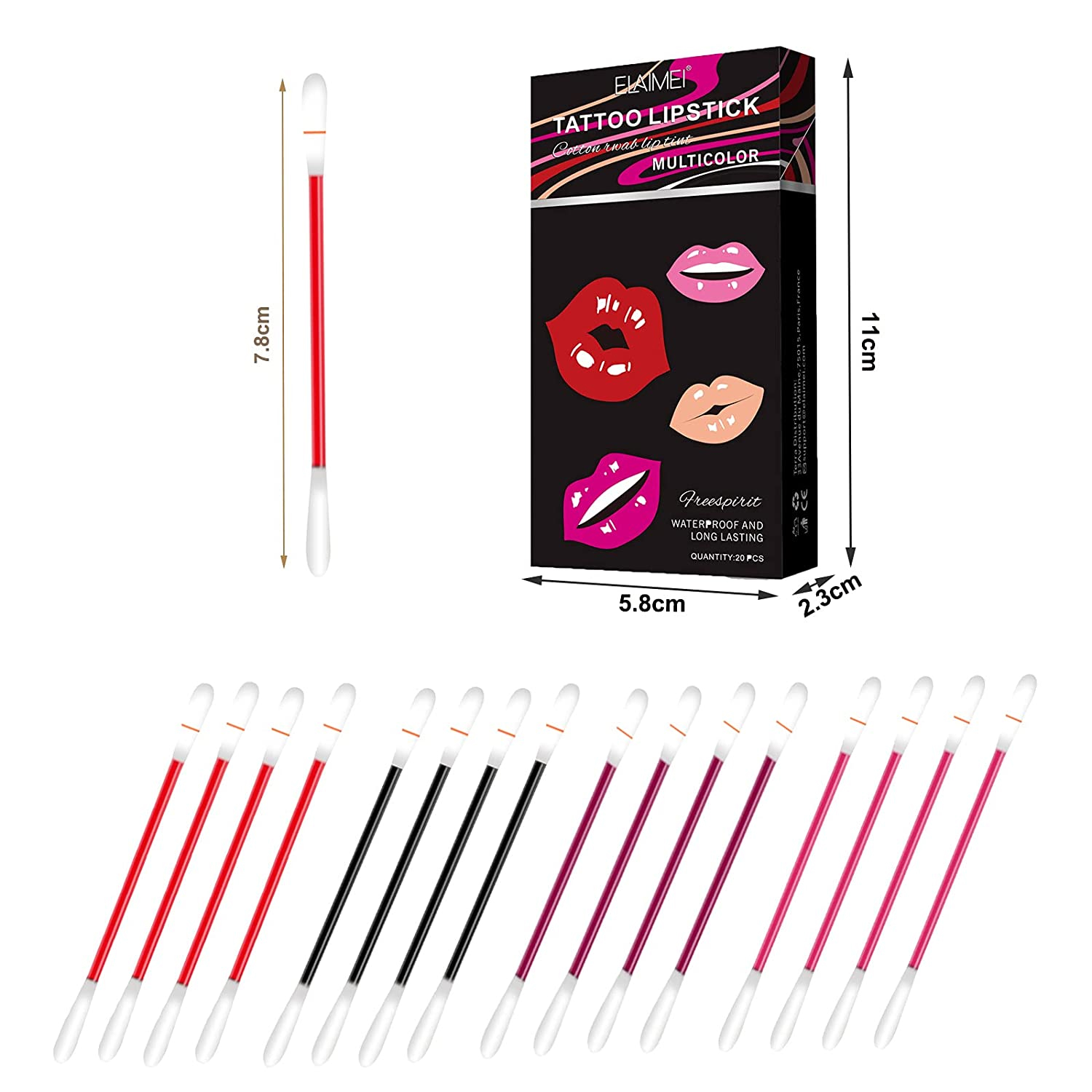 20 pcs Tattoo Lipstick Lip Stick Women Long Lasting Lip Gloss Cotton Swab Matte
Product Description:
Natural formula & long-lasting waterproof: Vitamin E, beeswax, vegetable oil, and other natural ingredients. Natural beeswax can be locked in water and maintain long-lasting moisture. The lip gloss is a waterproof long-lasting matte lip gloss lipstick. Non-stick cup, no fading. Cost-effective because it is very soft, delicate, and elegant.
Product Innovation: The cotton swab lipstick in the cigarette case is a breakthrough design. Women can also carry "cigarettes" with them like men. The makeup is full, long-lasting moisturizing, not easy to remove makeup, not easy to stain the cup so that you are full of charming temperament all day long.
Easy to Apply and Clean: Goes on smoothly without skipping or pulling, also easy to remove, fast and clean, never worry about pigmentation. As long as we use the makeup remover, it can be easily removed.
Multiple colours: Four different colours of red, rose red, pink, nude, suitable for different occasions, different colours can be changed every day, and each day has a different temperament.
Easy to Use:
Split the cotton swab along the side marked by the horizontal line of the cotton swab.
Let the cotton swab stand upright to allow the liquid to flow to the other end. This process is about 2 seconds, be careful not to drip onto your hands the first time you use it.
Use a cotton swab to evenly fill the upper and lower lips.
Colour Features:
Red: rich and classic red, colourless, skinless, super white. After applying to your lips, the aura immediately opened, both fashionable and capricious.
Pink: Bright and cute, and friendly to yellow skin. Plain or light makeup is also very beautiful, just one colour is good.
Rose Red: Retro rose colour, full of charm. After painting, life seems to be open.
Nude: Beautiful colour, every girl is a worthy colour. Give people a warm sunshine feeling, reduce age
Specifications:
Gross weight: 25g
Applicable people: Women
Shelf life: 3 years
Package Included: 20*cotton swab lipstick
Note:
1. If you feel unwell, stop using it immediately.
2. Avoid storing light at room temperature.
3. Due to the differences between different monitors, the image may not reflect the actual colour of the object. thank you very much.
Package included: 1 box of 20pcs Elaimei Lip Gloss Makeup Tattoo Lipstick.