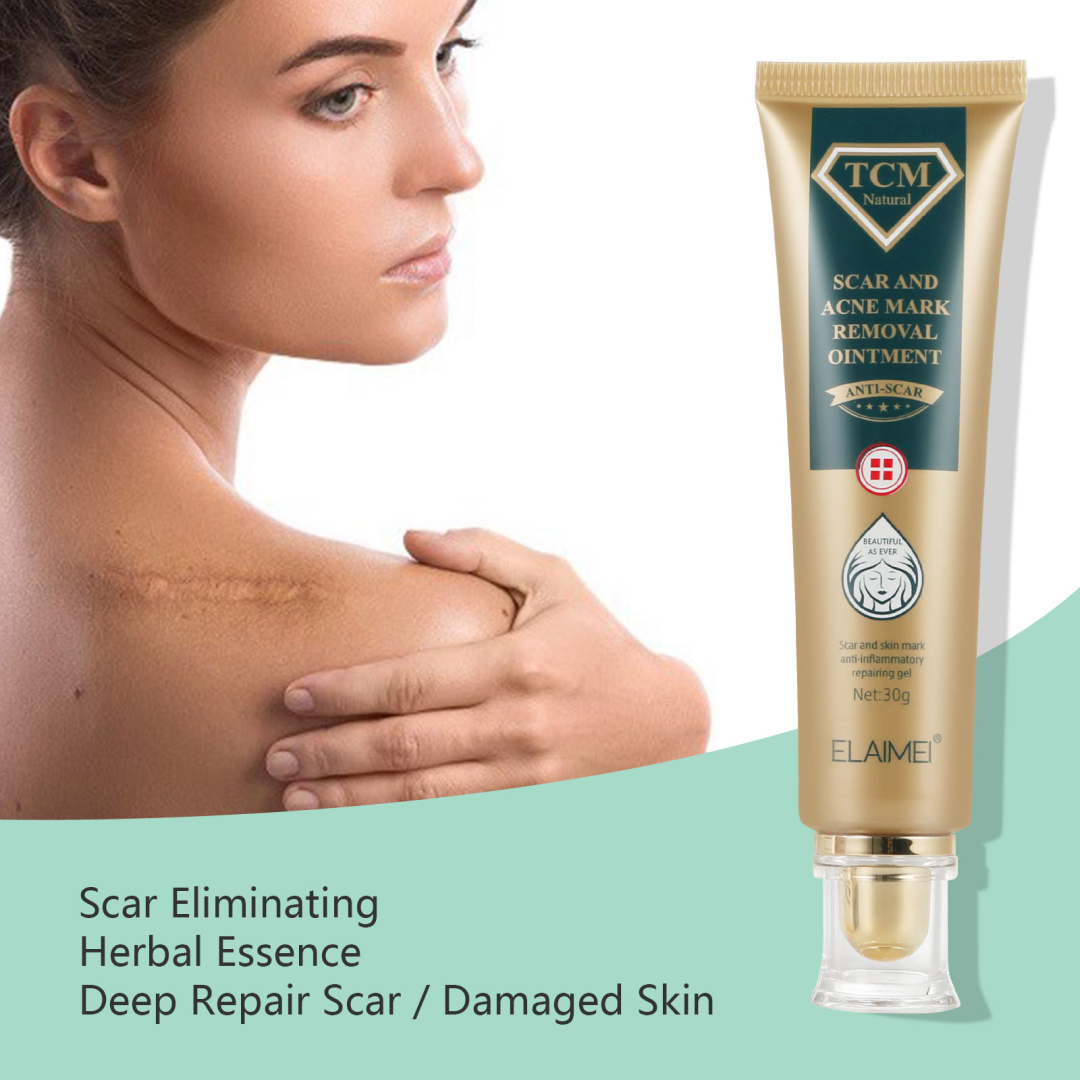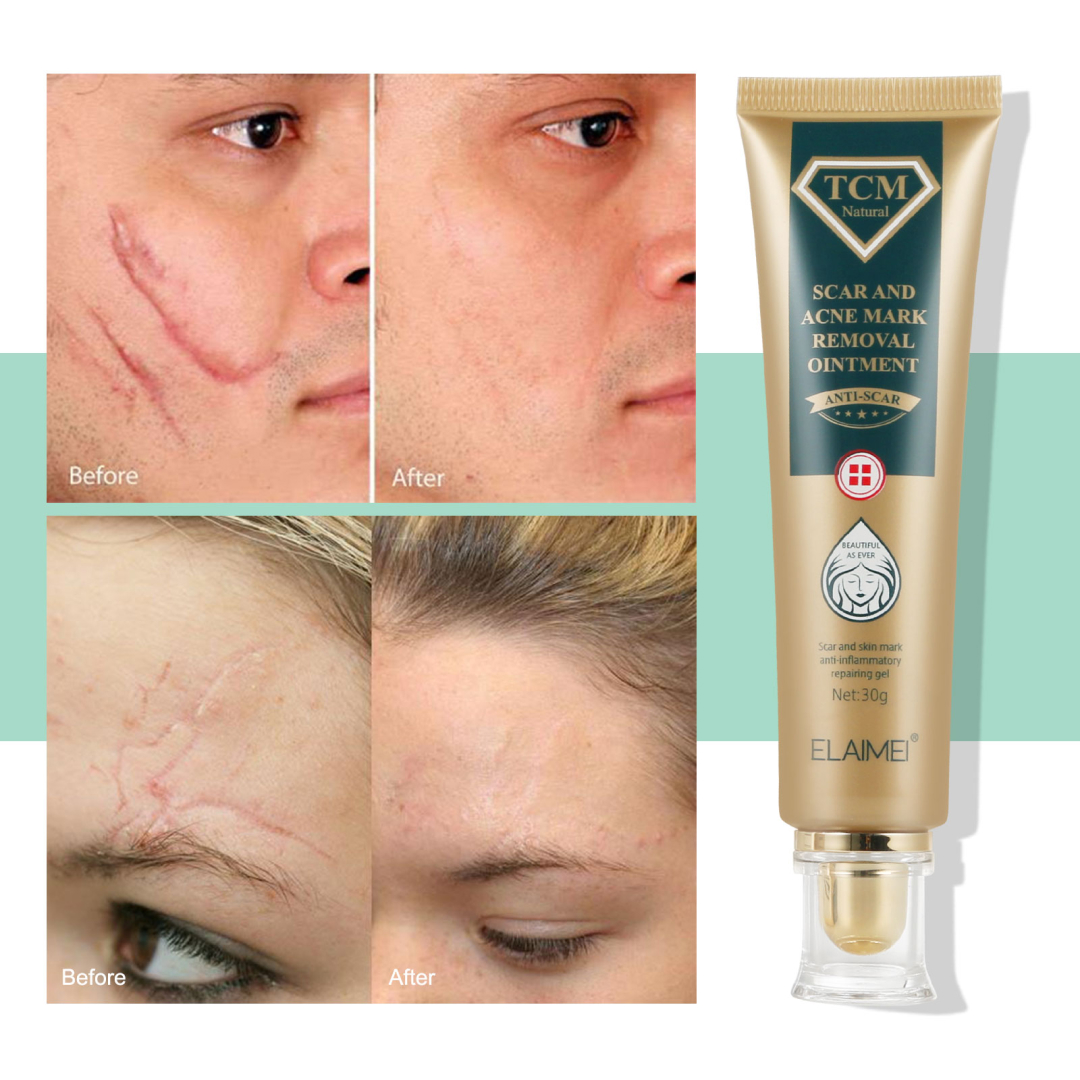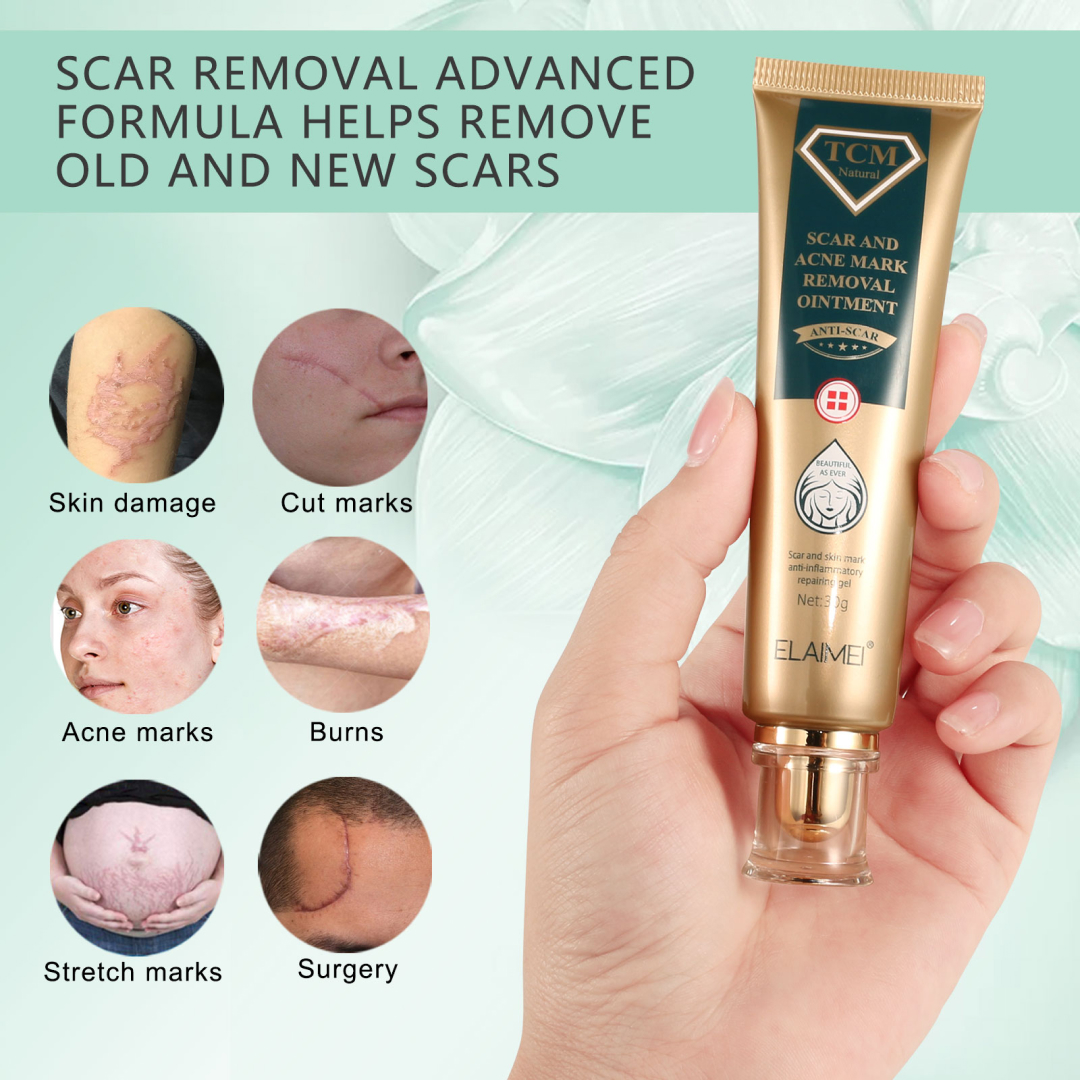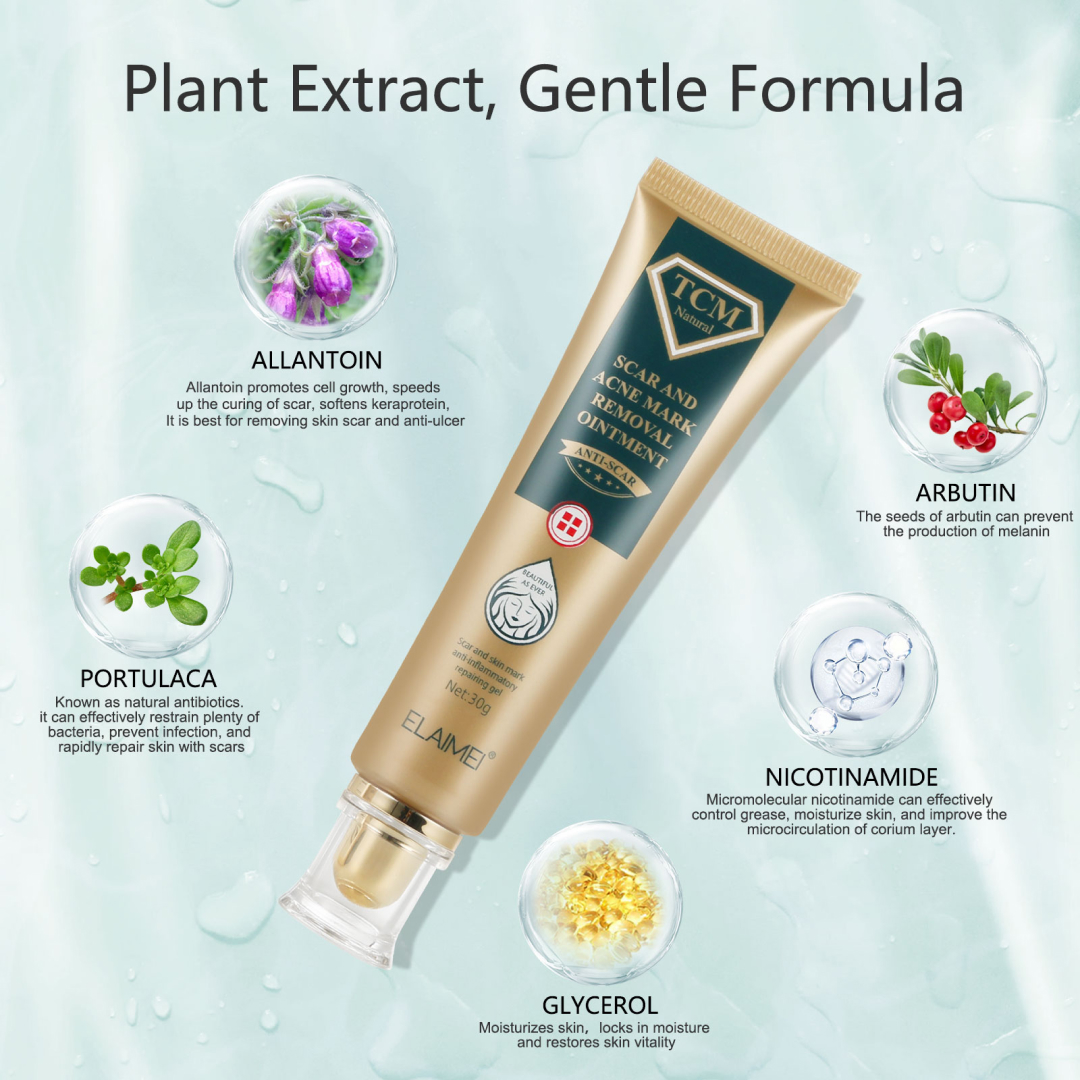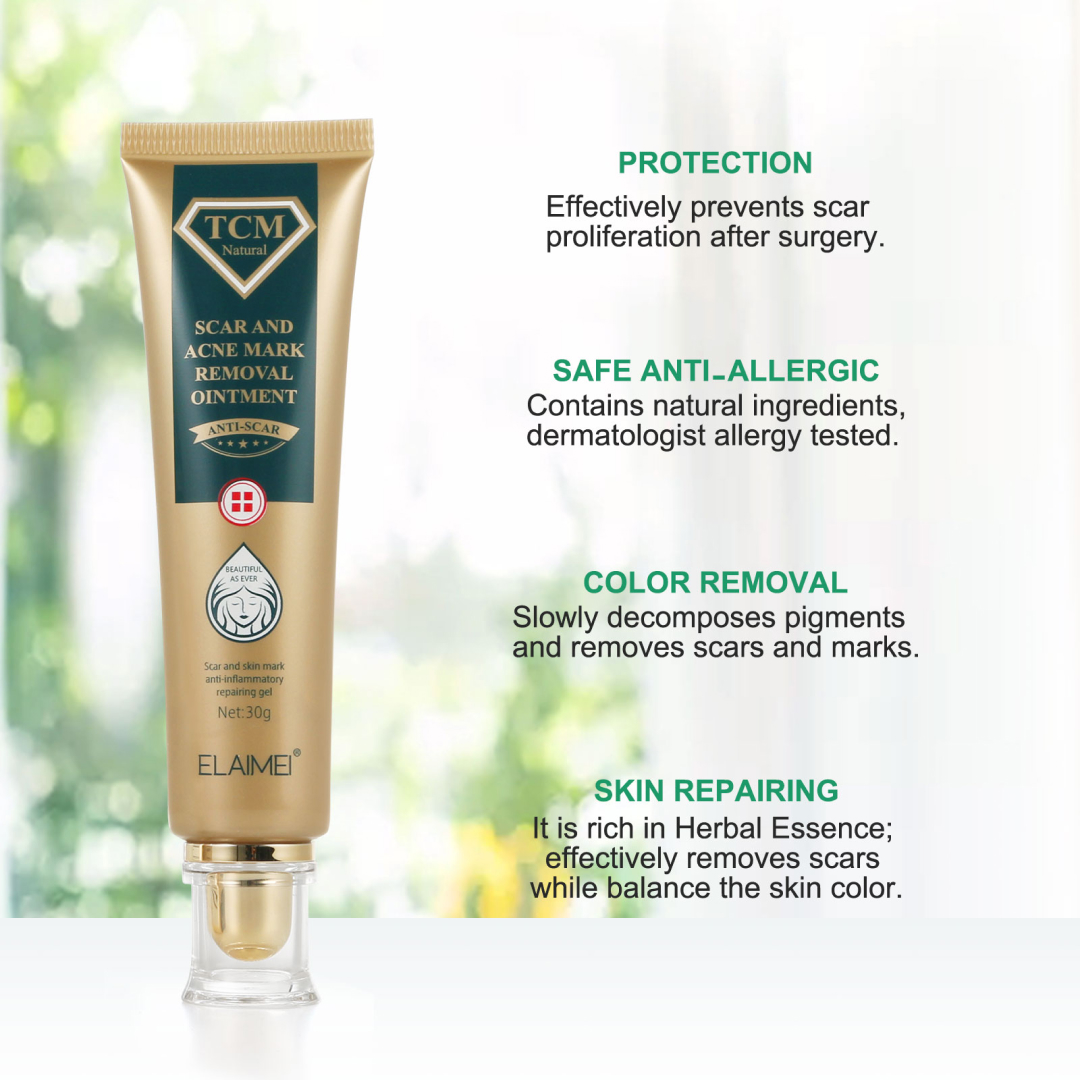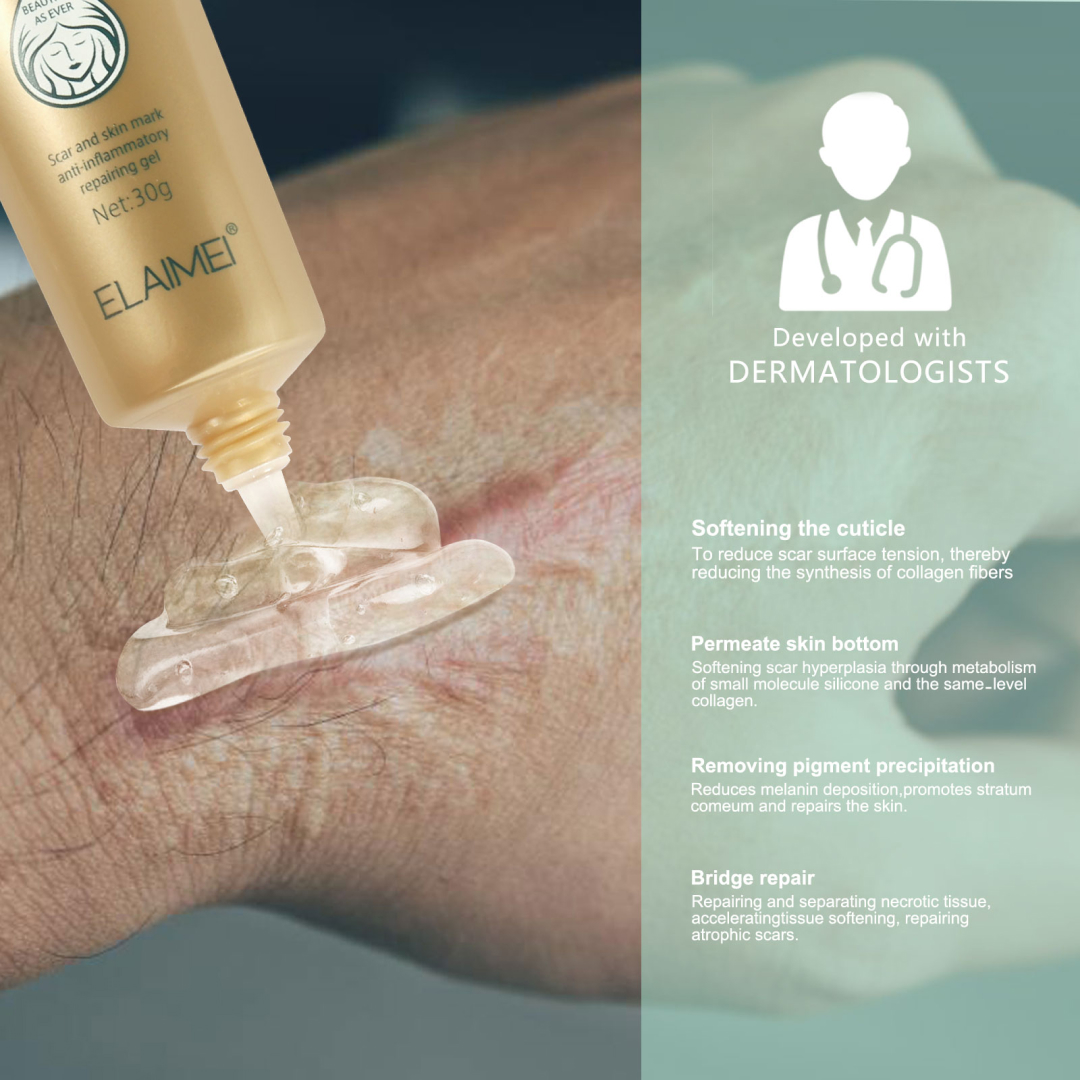 Scar And Acne Mark Removal Gel Cream Treatment Anti Stretch Skin Spots Marks This formula contains ingredients that help improve the texture & condition of scars while visibly hydrating & softening for healthier-looking, rejuvenated skin.
Natural organic, safe for use.
No Harmful Preservatives
Portable size, easy to carry and use.
Boost Skin
Volume: 30ml
BRIGHTENS SKIN, REMOVES SCARS – This scar removal cream is created to penetrate deeply into the skin and soften scar tissue. This helps naturally renew and lighten the darkened skin that is caused by acne scars, surgical scars, scalding, strTech marks, and more. Be prepared to finally say bye to those marks and hello to fresh skin.
EFFECTIVE – You've tried many different scar removal creams not getting the results you wanted. Our formula has shown effective results. For different kinds of scars, do different kinds of treatments. For new scars, it is recommended to treat the area for 30-40 days. If it is an older scar, we recommend treatment of 50-60 days.
NATURAL INGREDIENTS – Ginseng, Glycerin, Centella Asiatica, Allantoin are all included in our scar removal cream to decrease irritation so you can confidently use the cream without any worries. The natural ingredients are key to boosting the healing and recovery of scars. With regular application, you'll be sure to see the results through these natural ingredients.
WHOLE BODY USE – Though acne is known to be the most problemsome on the face, we know that there are scars and unwanted marks on other parts of the body. Through our formula, you can apply the removal creme to not just your face, but also to your back, neck, arms, legs, and stomach.
RESTORE YOUR CONFIDENCE – No one likes to see those dark marks caused by acne, a surgery, or other causes. It makes you feel insecure. You worry so much about how to hide it. This scar removal cream will surely help you to restore your confidence again through lightening those old scars and even removing new scars.
Face & Body Scary Gel:
Significantly Improves scar texture, color, & overall appearance for healthier-looking skin
Scar Gel can be used to soothe burns, sunburns, & tattoos and improve the appearance of stretch marks
GLYCERIN, NICOTINAMIDE, ARBUTIN, ALLANTOIN, PORTULACA help to hydrate, soothe and encourage self-healing
Improves Texture & Appearance: This gel improves the appearance of keloid & hypertrophic scars & also helps to reduce the appearance of scars from surgery, injuries, burns & acne.
Clinically Proven: Results showed 100% improvement in skin color 85% improvement in skin texture
Empower Your Beauty: We want the best for your skin at every age & stage of your life. That's why we're always innovating to create the best formulas with exclusive ingredients & leading technologies.
No Harmful Preservatives Part of our core ethos is being completely transparent about the ingredients we use. We are proud to state all of the ingredients included in our products on all of our packagings.
This clinically proven formula helps to improve the appearance of scars and encourages healthy skin. It may help improve the appearance and texture of sunburns, chemical burns, industrial burns, old scars, new scars, stretchmarks as it moisturizes the skin. This refreshing, oil-free formula goes on clear and will not stain clothes.
Packaging:
1x Scar And Acne Mark Removal Cream