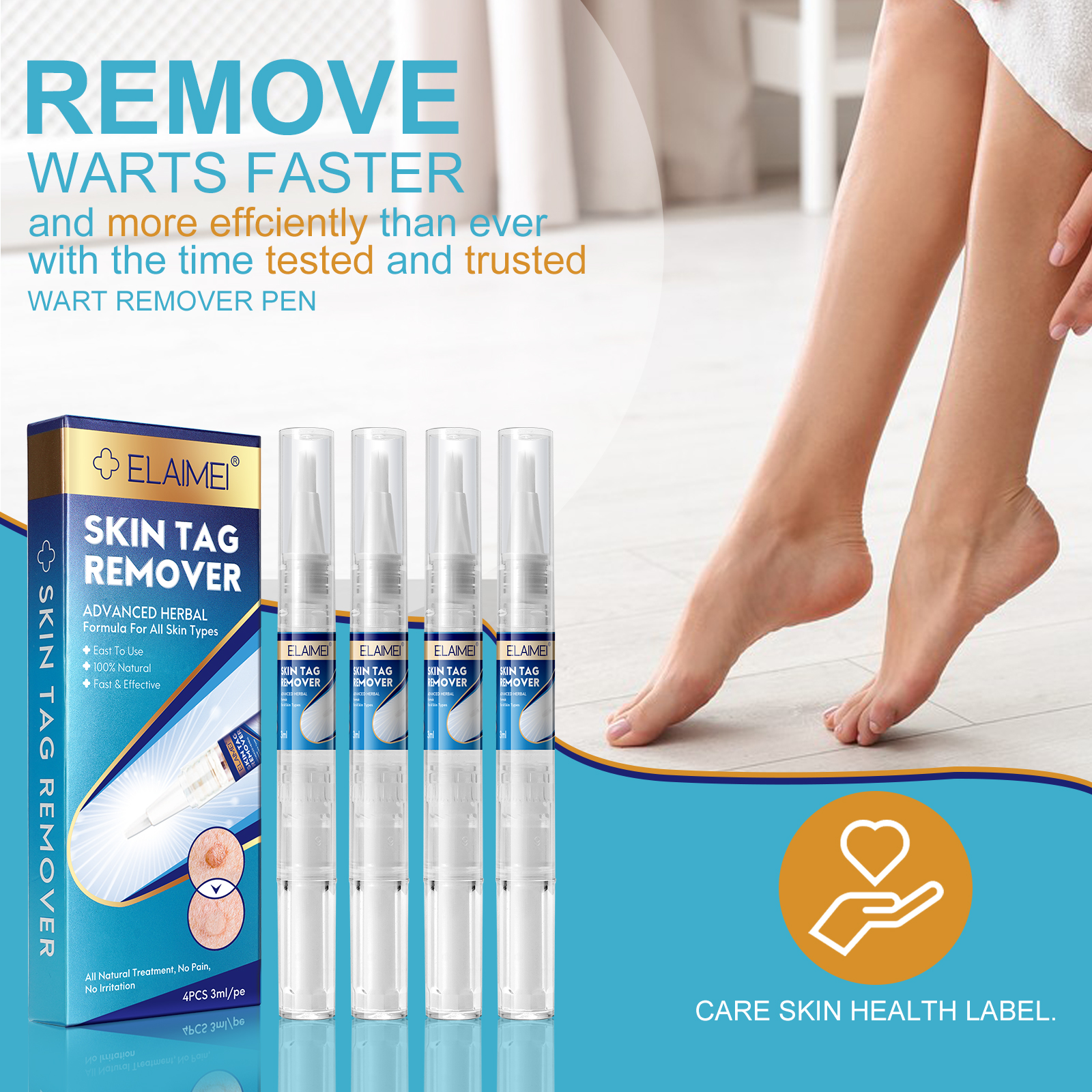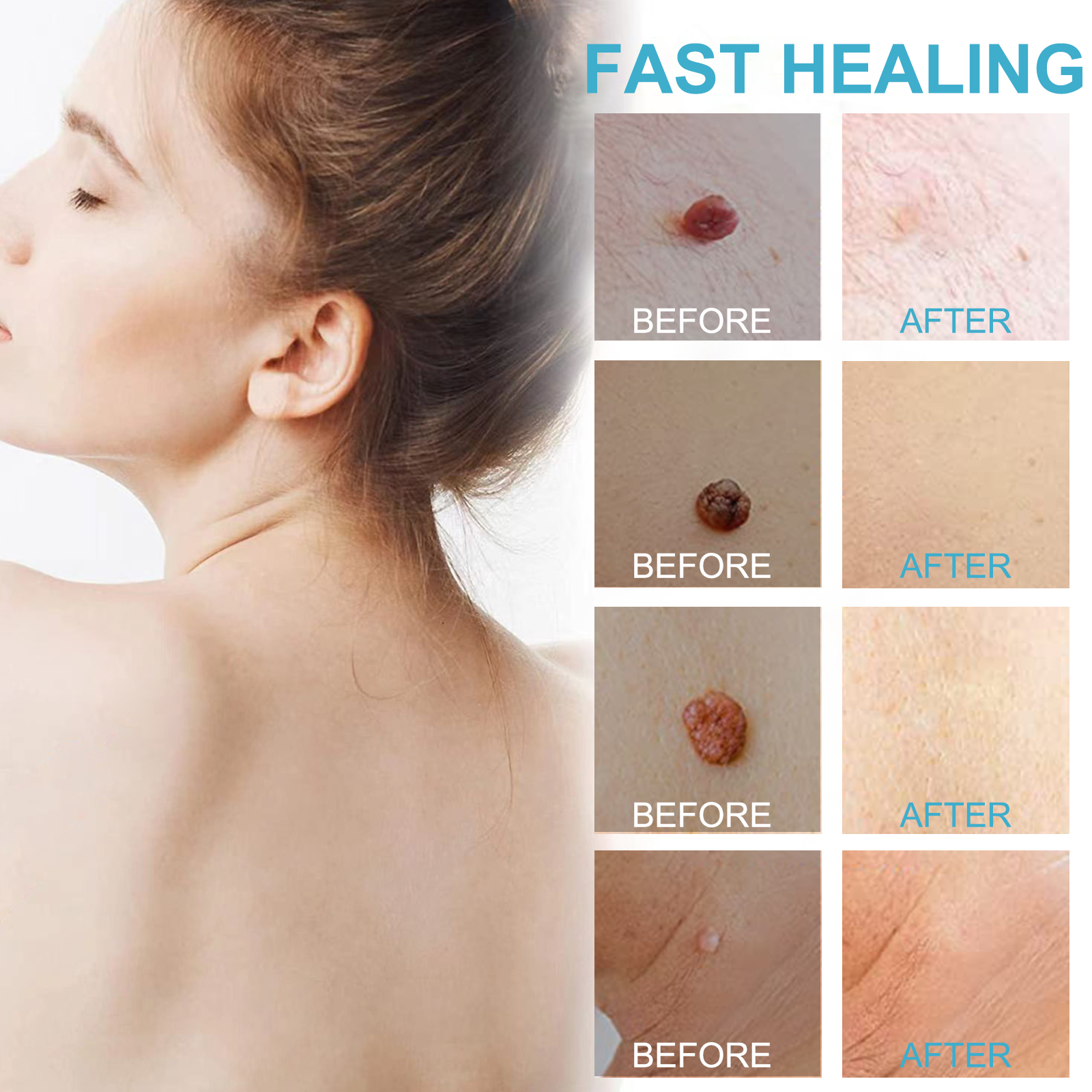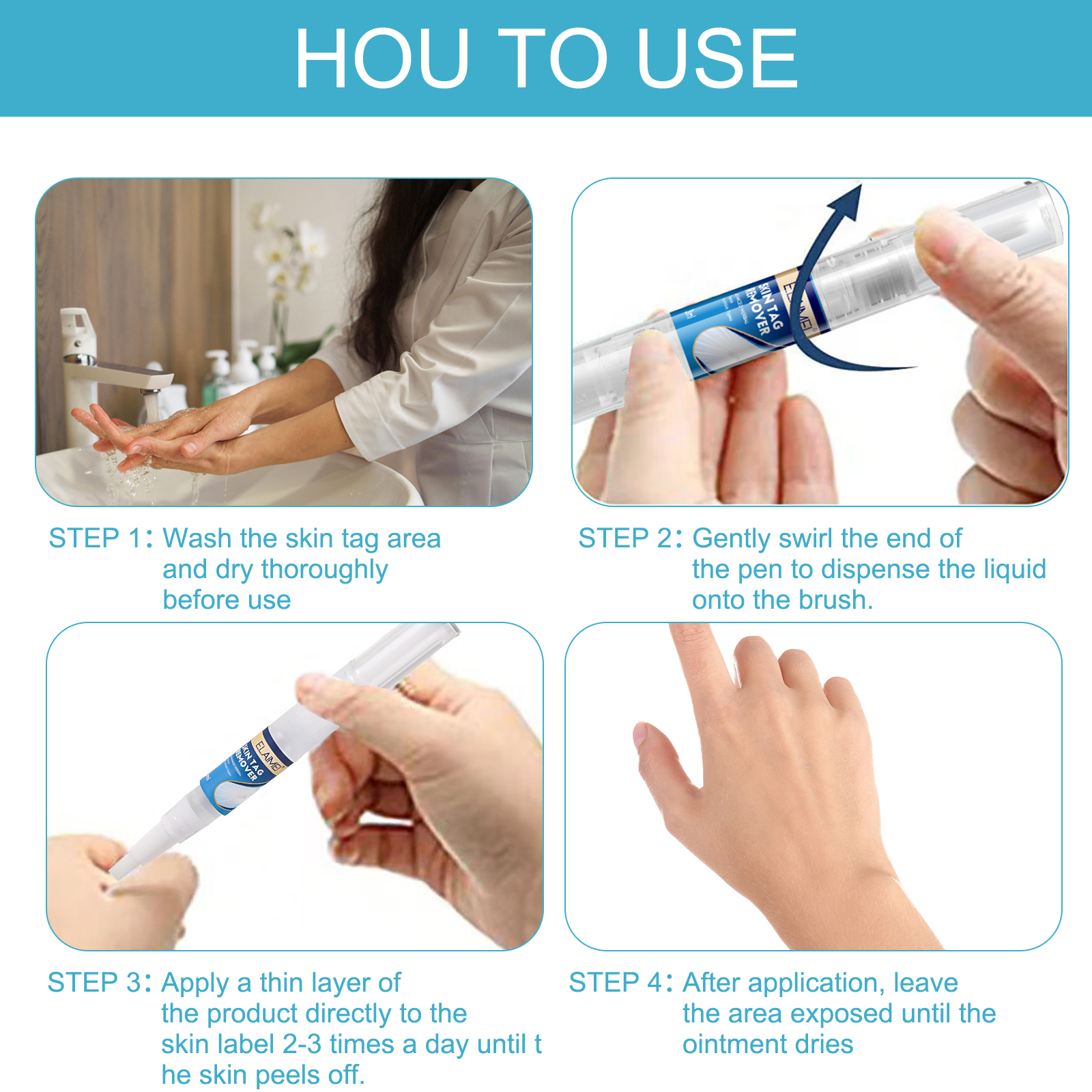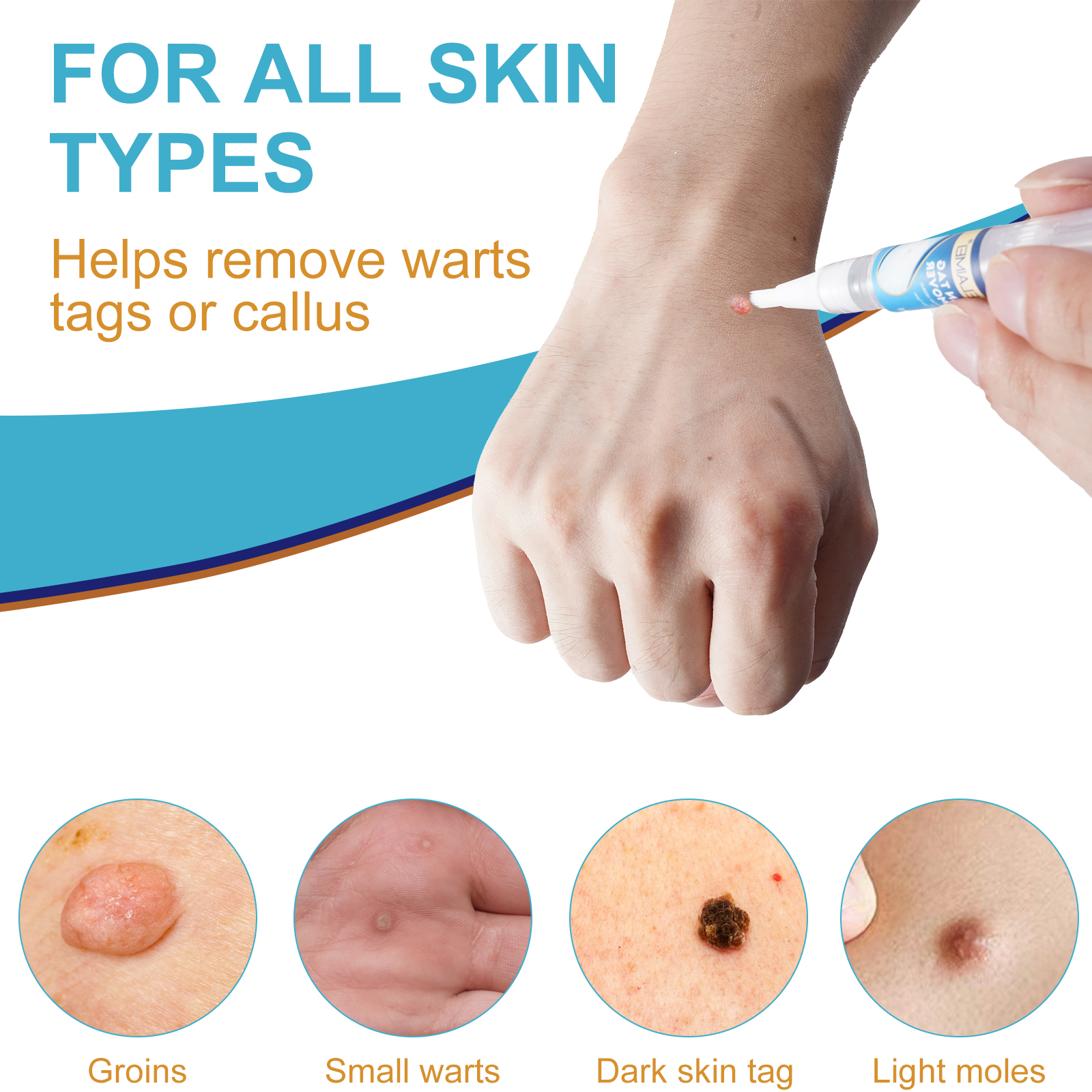 Elaimei Safe Skin Tag Remover Pen Fast Mole Wart Removal Body Face Instant Treatment Kit Acne Blemish Painless Natural Fast Acting (pack of 4pcs)
Easy-To-Use and friendly design: For Small To Large (2mm – 8.5mm) Skin Tags: Just follow the simple instructions and remove skin tags without any pain or discomfort. Tag removal is even easier than before, with one hand user-friendly design.
Safe & Painless To Get Rid Of Skin Tags: Remove skin tags in the comfort of your home with the natural, chemical-free skin tag remover tool, which effectively eliminates those stubborn growths.
Maximize Efficiency, Eliminate Skin Tags: Life is too short for putting up with skin tags. Now you can avoid costly and painful invasive cosmetic procedures with the skin tag removal kit, which effectively removes skin tags and leaves your skin smooth and healthy.
Suitable For All Body Parts: Our effective skin tag removal products are ideal for getting rid of annoying skin tags (moles or warts) on any part of your body, including your face, neck, chin, back, underarms, fingers, or legs.
Notice:
Do not use it on broken skin.
This skin tag removal kit isn't suitable for sensitive skin around the eyes.
Do not use the fingernail to touch the band, it will break it.
After the skin tag is removed patch turns white please replace it in time.
Where the rubber ring is applied, avoid touching the water, otherwise, it is easy to fall off.
Not suitable for people with rubber-related allergies. Consult your doctor for more information.
If the band falls off during the application, please apply a new band on the skin tag. Or you can add a bandage to prevent the band from falling off.
Features:
1. Pure natural herbal formula, safe, non-toxic and harmless, with no side effects, no irritation, and no skin damage.
2. This skin tag removing pen can penetrate deep into the skin, completely remove wart cells, promote the growth of new skin, and remove warts quickly and painlessly
3. As the best choice to get rid of skin tags and warts, our skin tag remover can completely heal skin tags, moles, and warts, so that you no longer worry about those affecting the appearance of your skin.
4. It is suitable for eliminating various types of warts, such as filiform warts, skin tags, flat warts, moles, condyloma acuminatum, pimples, scorpion warts, etc.
How to Use
Step 1. Before application wash the skin tag area and dry thoroughly,
Step 2. Gently rotate the end of the pen to dispense the liquid onto the brush application.
Step 3. Apply a thin layer of product directly over the skin tag 2-3 times daily until the skin falls off.
Step 4. After application leave the area exposed until the ointment dries
Ingredients
Salicylic Acid (25%), Hydroxyethy|cellulose, Melaleuca Alternifolia (Tea Tree)Leaf Oil, Phellodendron, Glycerol, Coptis Chinensis, Honeysuckle, Acorus Gramineus, Mint.