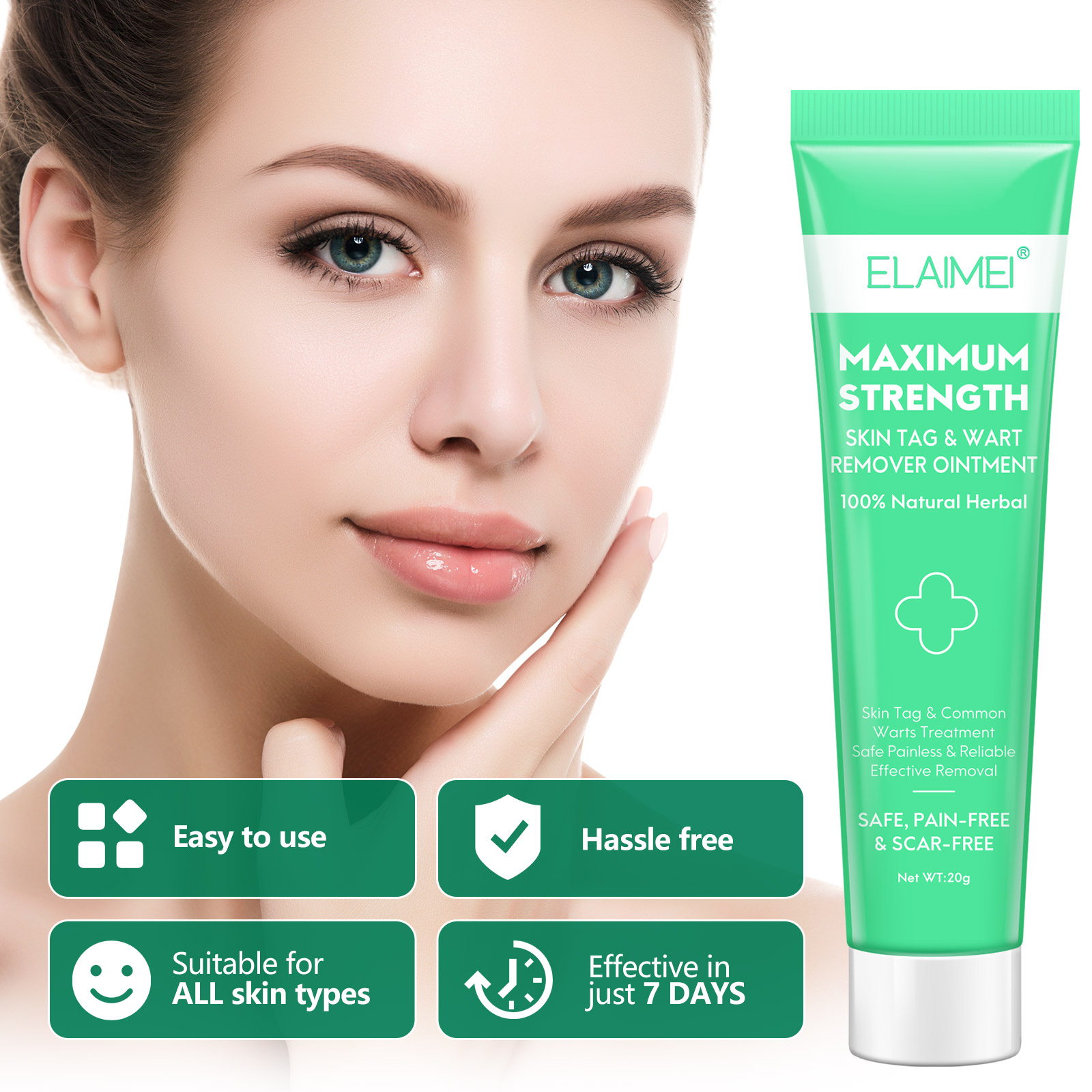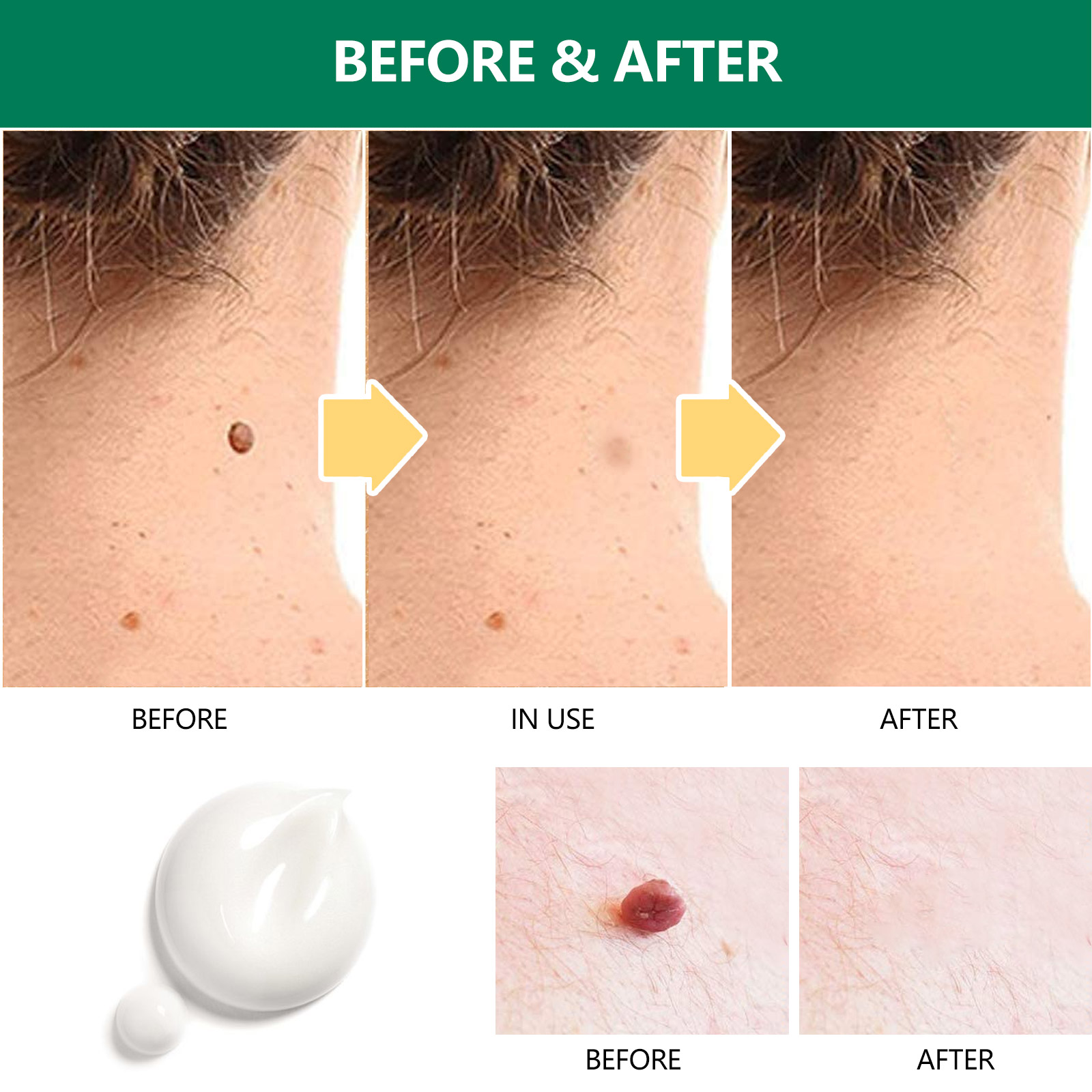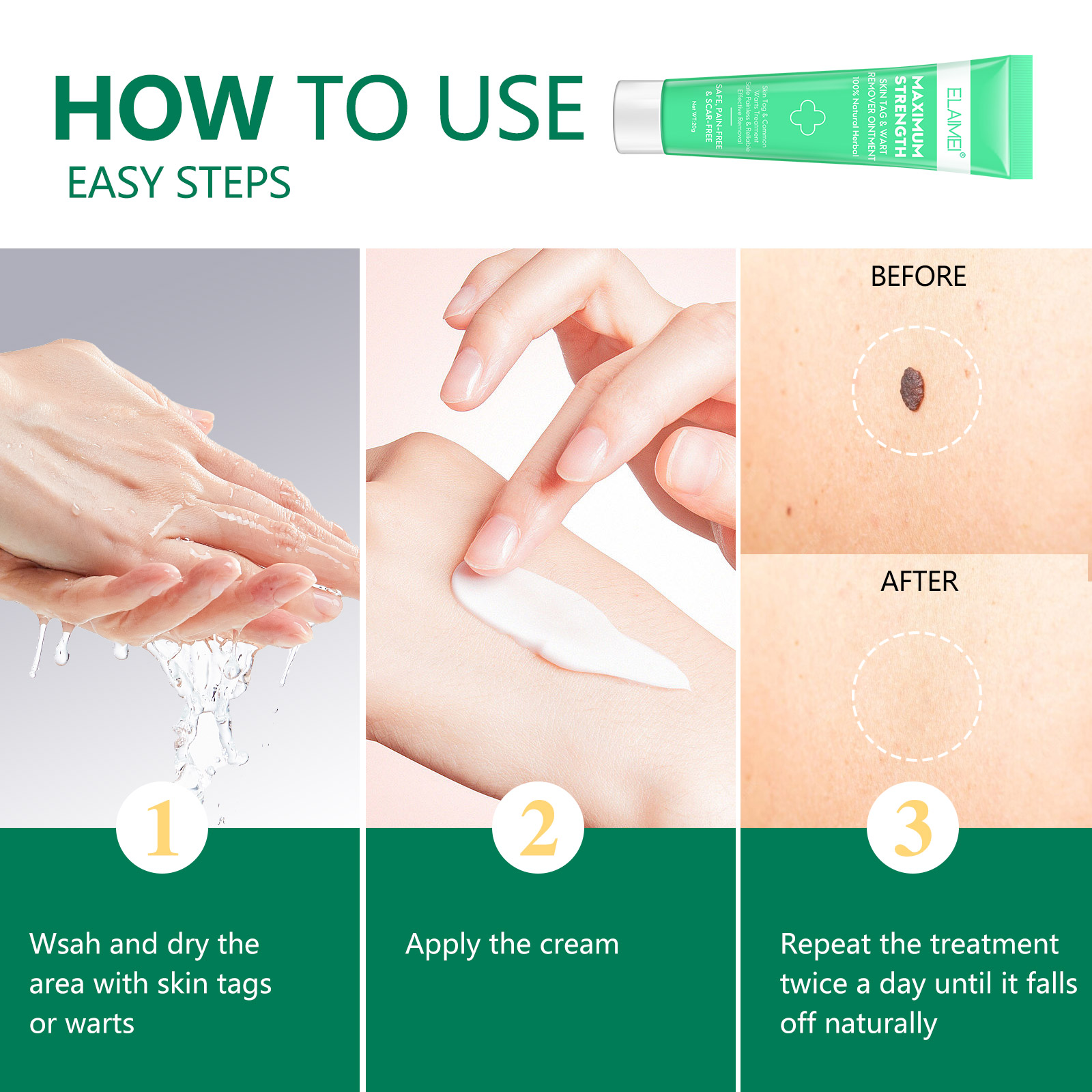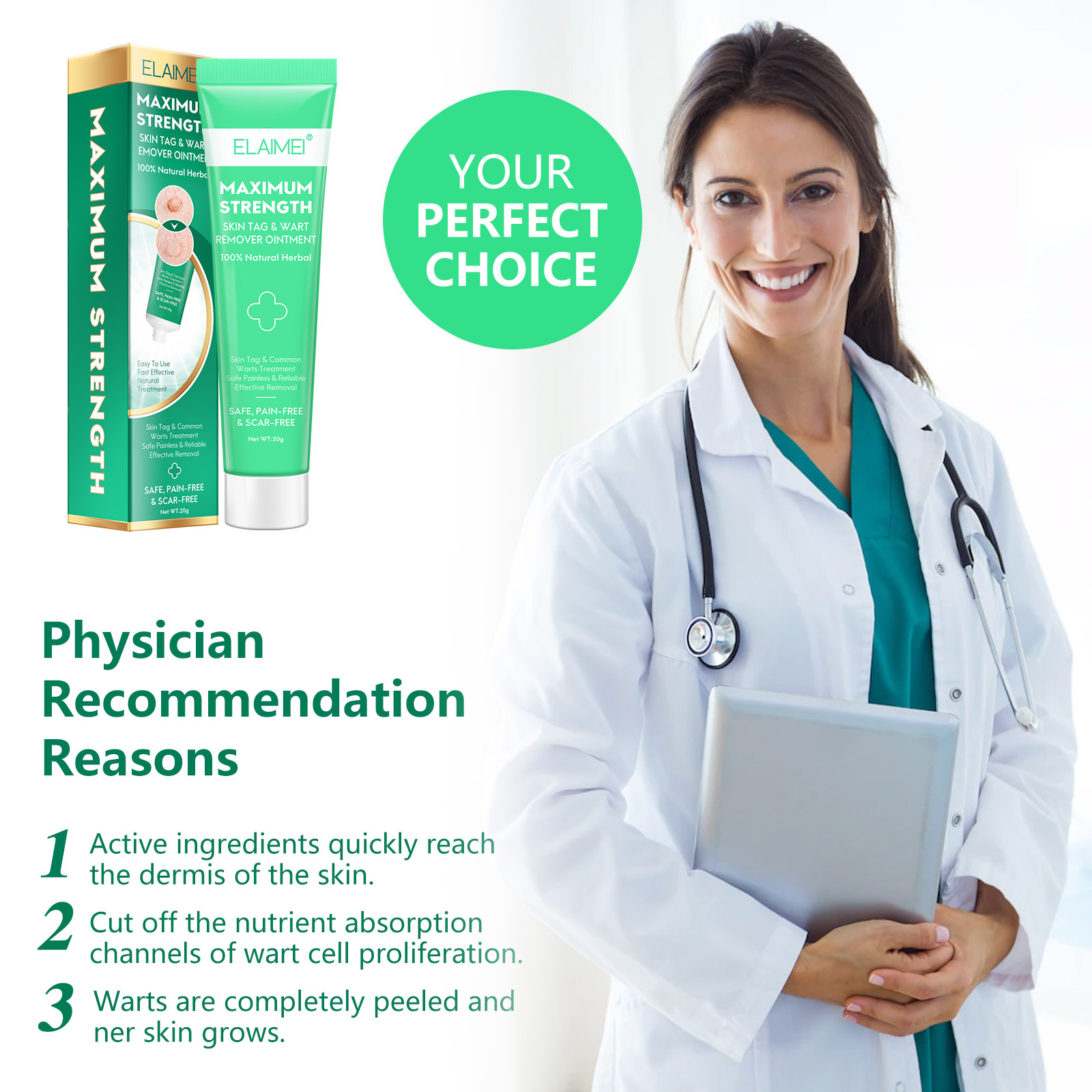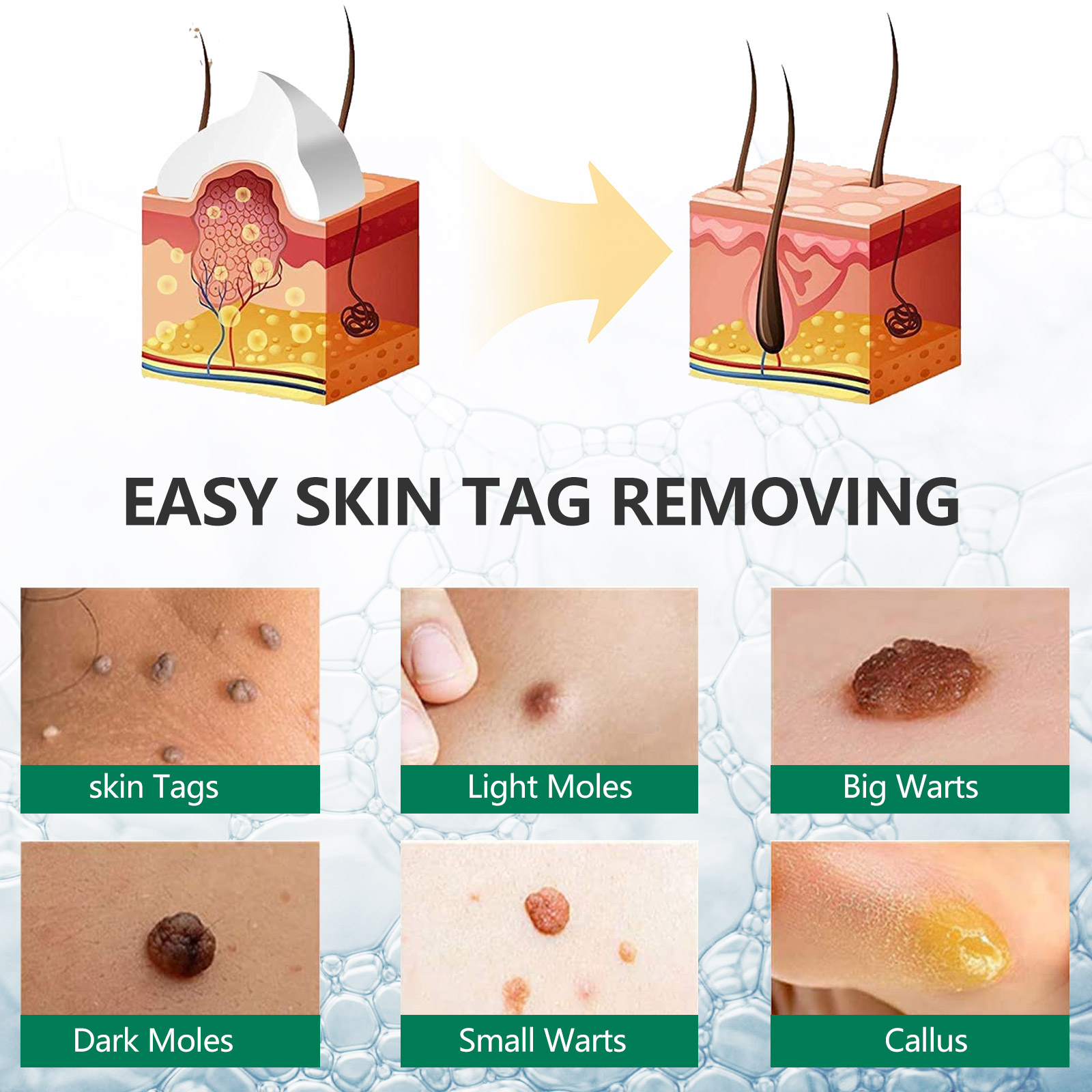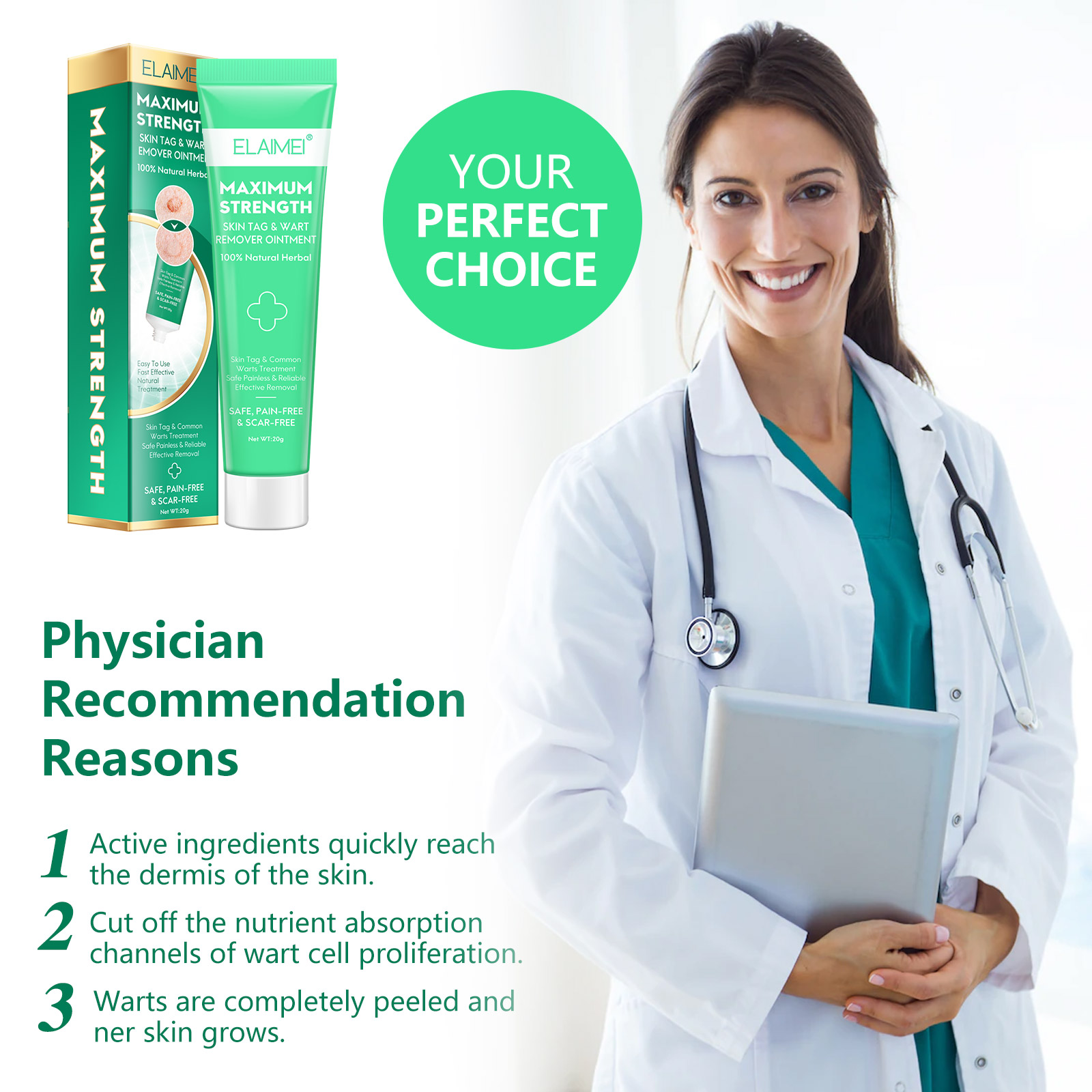 Elaimei Skin Tag Remover Ointment (20g) will remove your tags effectively, leaving your skin clear and smooth. Our Skin Tag Removal Cream works until the skin tags are gone. Helps build healthy skin cells, preventing new skin tags from resurfacing.
About this item:
Completely pain-free means no salicylic acid burn, so it's gentle enough for your child's skin and for sensitive warts like facial warts and genital warts.
Natural ingredients that won't irritate your skin, so you can use it anywhere you have warts and not worry about unnecessary chemicals.
Elaimei Skin Tag Removal Ointment is good for: Common warts, plantar warts, facial warts, genital warts, anal warts. All-natural, deep moisturizing formula that is homeopathic, paraben-free, alcohol-free, dye-free, fragrance-free, acid-free, pain-free, non-irritating, soothing and safe for sensitive skin.
Elaimei Skin Tag Remover penetrates to remove common and plantar warts.
Safe & Effective. New Improved formula suitable for all skin types, it triggers a rush of white blood cells to the blemish, which starts the removal and healing.
The Elaimei Skin Tag Remover Ointment penetrates the wart from the inside and works quickly, breaking down the wart structure from the inside out and ensuring the best possible effect, without causing corrosion to your skin.
Features:
Skin Tag Removal
Completely pain-free
Natural ingredients
Safe & Effective
Easy to use
How to use:
After washing and drying the affected area, take an appropriate amount of the product with a cotton swab and apply it to the surface of the affected area.
Gently massage the cream for 1–2 minutes to help skin fully absorb. Please do not apply it to the surrounding skin.
Continue treatment until skin tag or wart falls off or drys out.
Caution:
For external use only.
Before starting using, please perform a skin patch test.
Do not use on irritated skin or on any area that is infected or reddened.
Do not use if you are pregnant, breastfeeding, or diabetic.
Package included: 1 * Elaimei Skin Tag Remover Ointment (20g).