,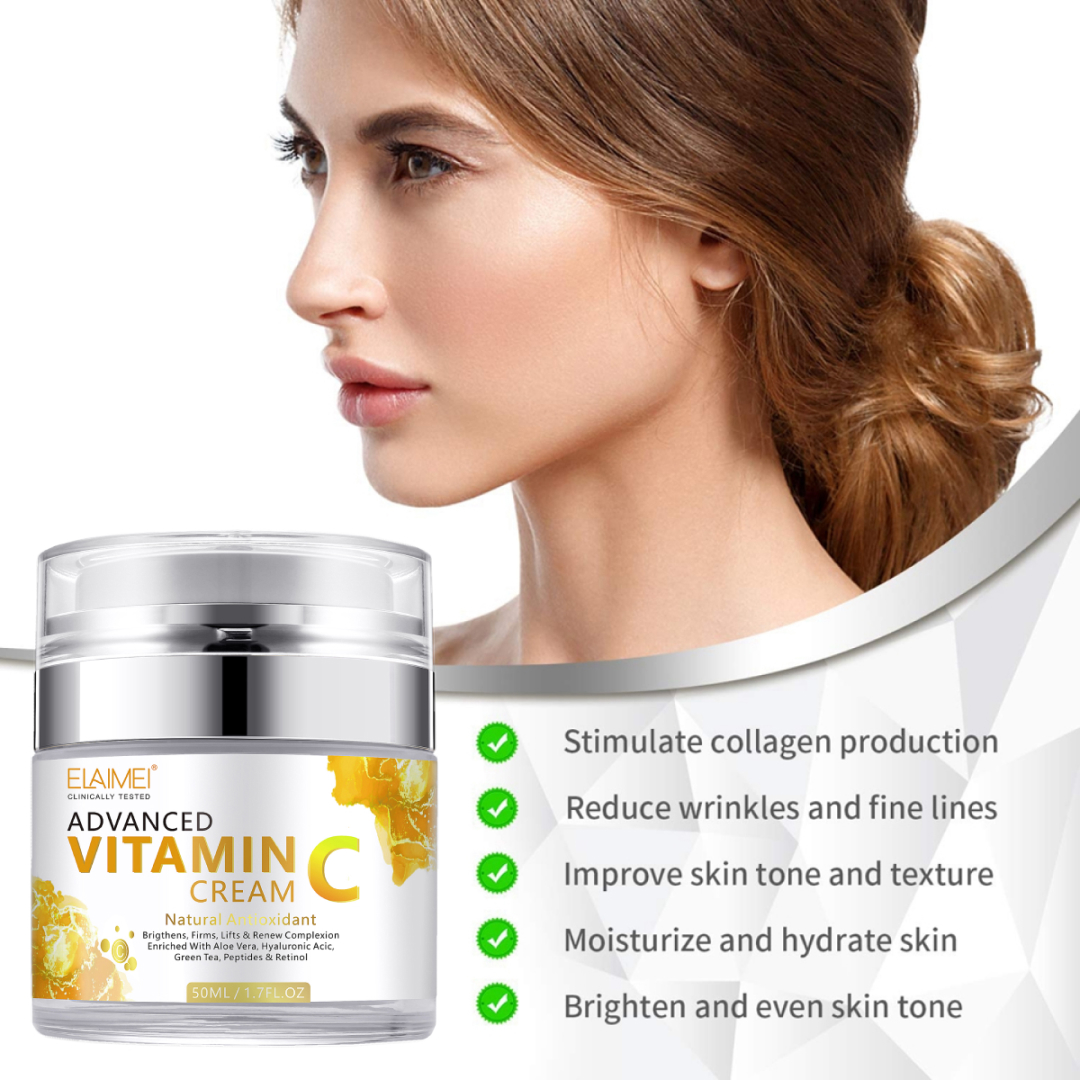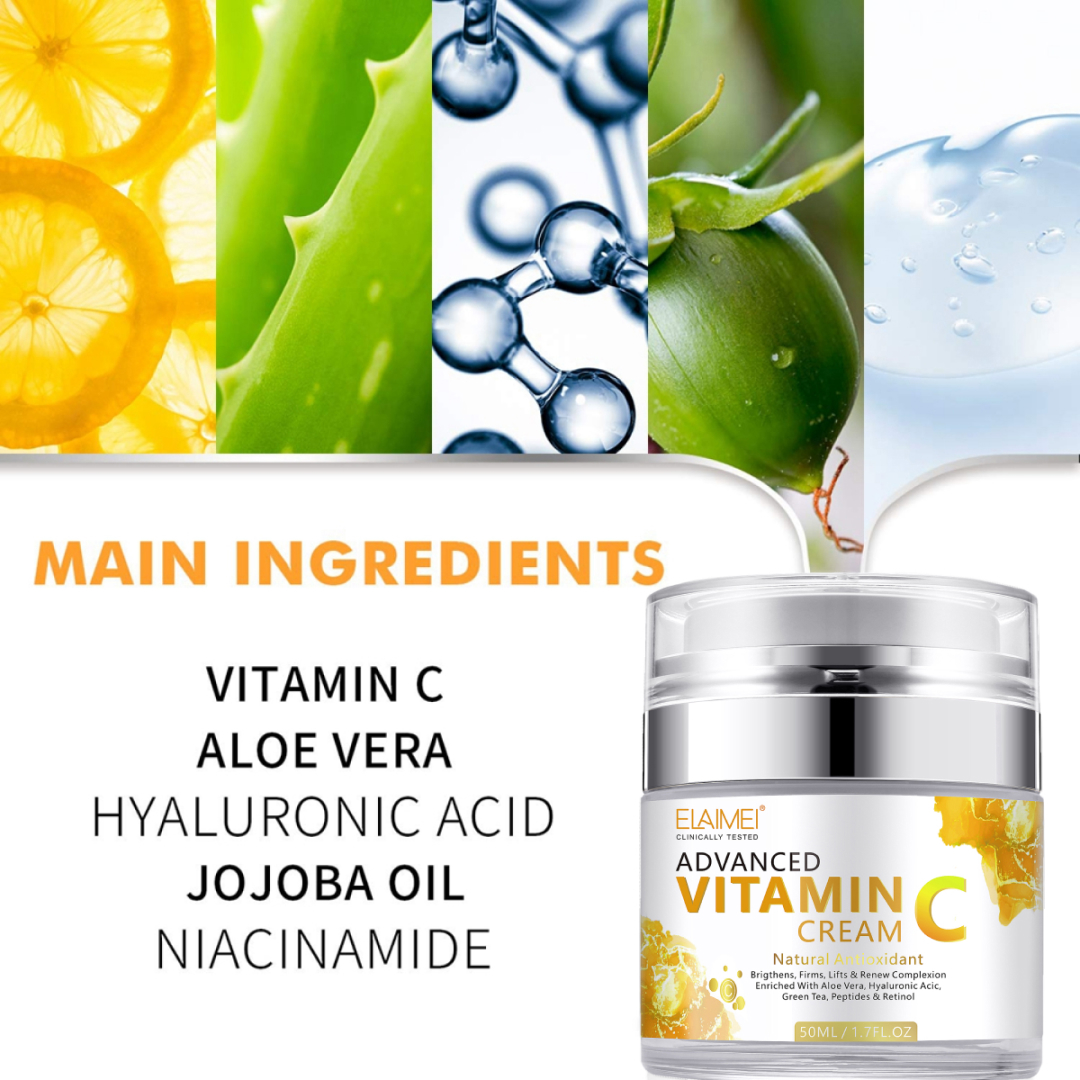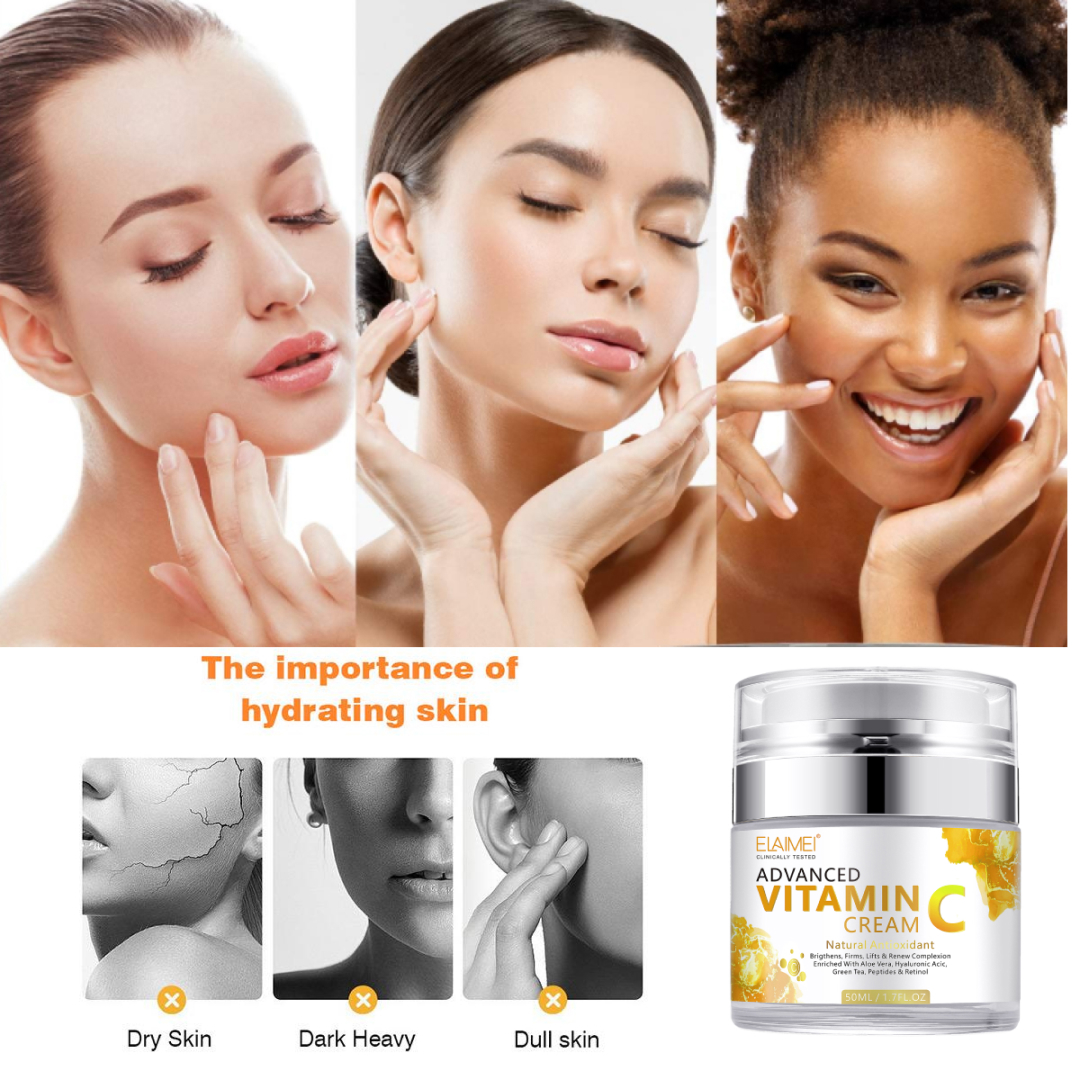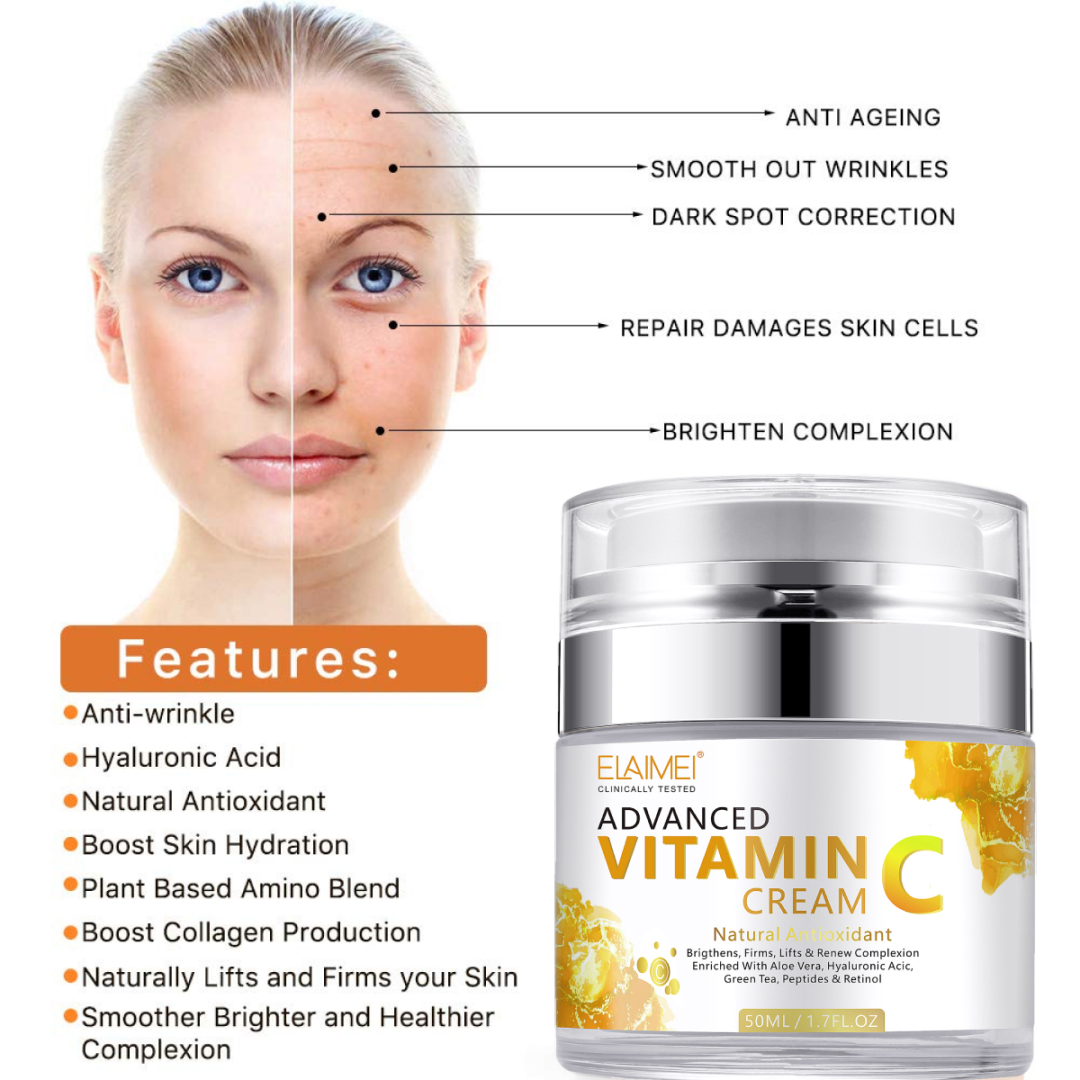 VITAMIN C CREAM KEY BENEFITS
Deeply moisturizes and infuses the skin with nourishment.
Replenishes for improved skin barrier strength and health.
Vitamin C Powerful Cream restores night protection, reduces the appearance of fine lines and wrinkles, increases gloss, and improves the appearance of uneven skin tone.
This vitamin moisturizing cream is a powerful combination of vitamin C and collagen.It repairs the outer layer of the skin and promotes the deep regeneration of the skin, which is essential for the body's collagen production.
Consistently use this revitalizing moisturizer every day to make you radiant. Collagen stimulates the skin tissues and locks in moisture, so that the face and neck maintain a youthful appearance and smooth, plump skin.
Anti-Wrinkle & Anti-Aging: Vitamin C is a natural antioxidant that protects skin cells from free radicals and environmental aggressors. It delivers powerful antioxidants to enhance collagen production to reduce fine lines & wrinkles for radiant, youthful skin.
Natural & Organic Ingredients: Our pure vitamin c night cream with hyaluronic acid is the most effective and gentle anti-aging face moisturizer that really works. This vitamin C night cream has no harmful chemicals.
Leaves Skin Smoother, Feeling Youthful and Refreshed: Known to smoothen wrinkles, this natural vitamin c night cream is ideal for dry or mature skin. Helps slow the signs of aging by firming; fine lines become less noticeable with improved texture.
Pressed Design: This vitamin c night cream adopts a pressed design, which is more hygienic. It can control the amount of cream each time, prevent oxidation, make the cream better preserved, and better maintain the activity of vitamin C.
Perfect for All Skin Types: Our vitamin c night cream for women & men is suited for all skin types including dry, oily, sensitive and mature skin and those with aging concerns. Massage a small amount onto cleansed and toned skin, allowing the face lotion to absorb completely.
Skin type: Sensitive,All Skin Types
Vitamin C Face Cream Benefits
Special with Vitamin C ingredients
Lifting and firming anti-aging formula
Restores skin's natural barrier
Suitable for all skin types
Optimum hydration
Quick absorption
Day and night cream
Firmer and brighter skin
HOW TO USE OUR FACE CREAM
Apply twice daily to cleansed face and neck. Smooth a pearl-sized amount evenly in gentle massaging strokes until fully absorbed. Replace and tighten cap when not in use.
For beginners, gradually phase into your skincare routine, working up to twice daily as tolerated.
Volume: 50ml
MAIN INGREDIENTS: Vitamin C, Aloe Vera, Hyaluronic Acid, Green Tea, Peptides, Retinol