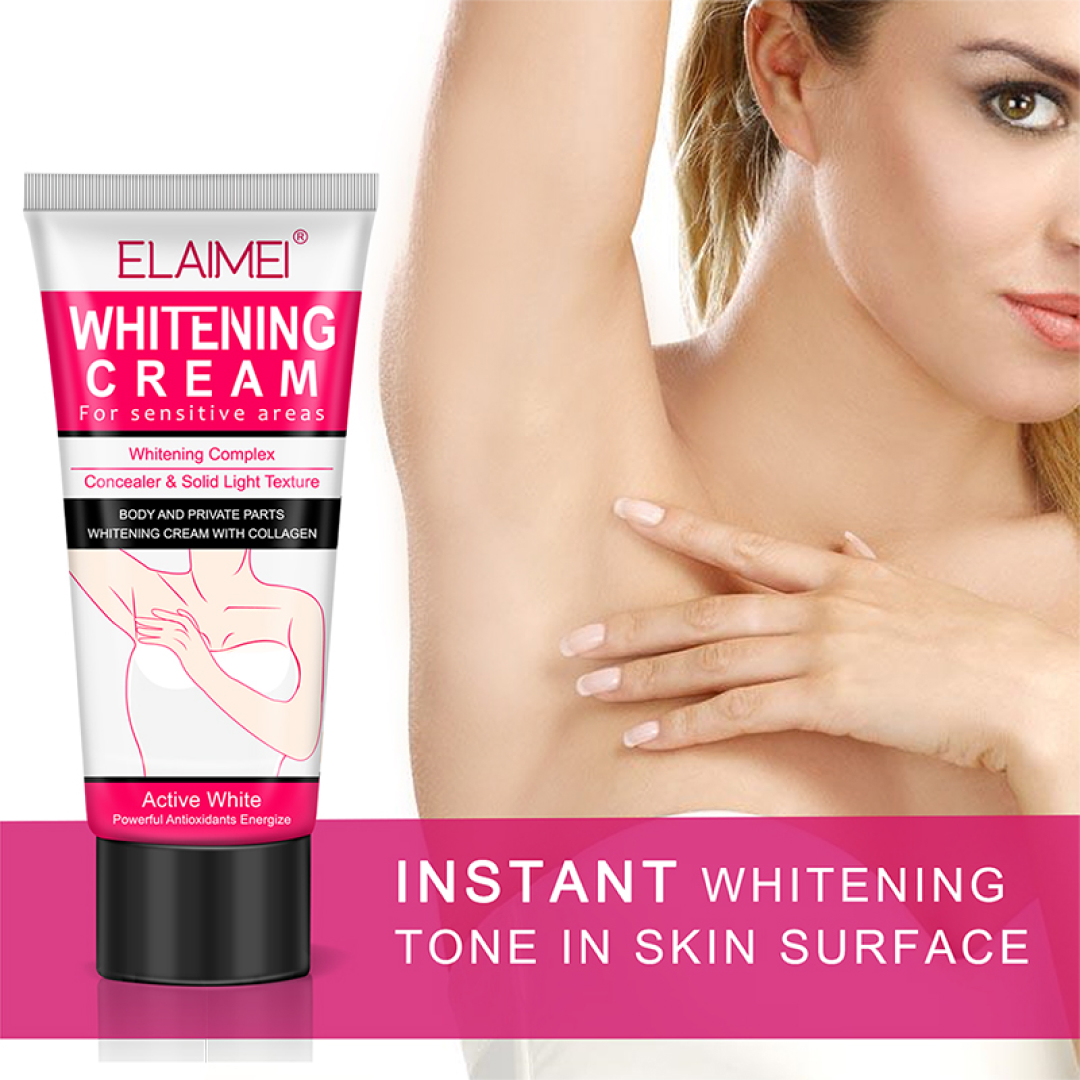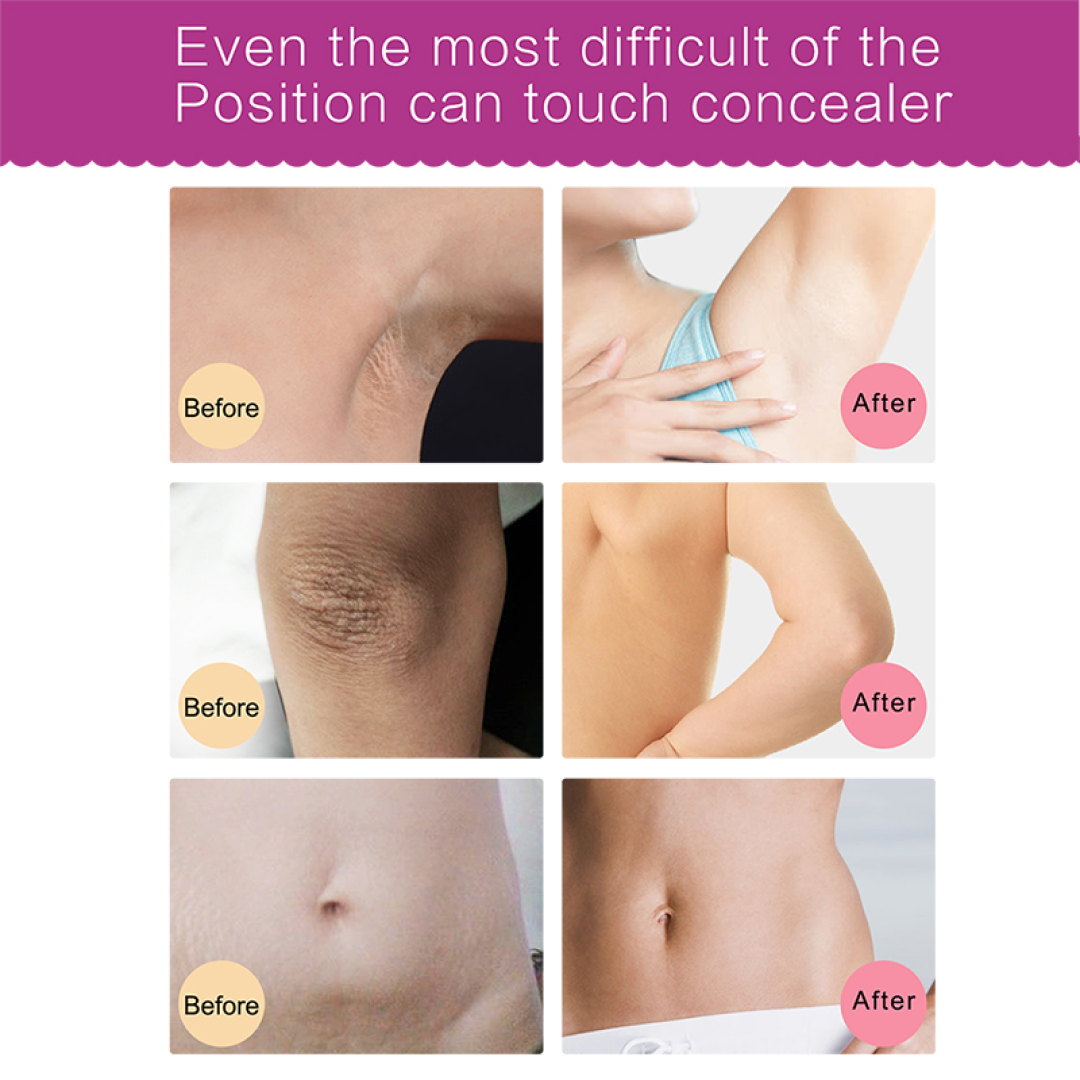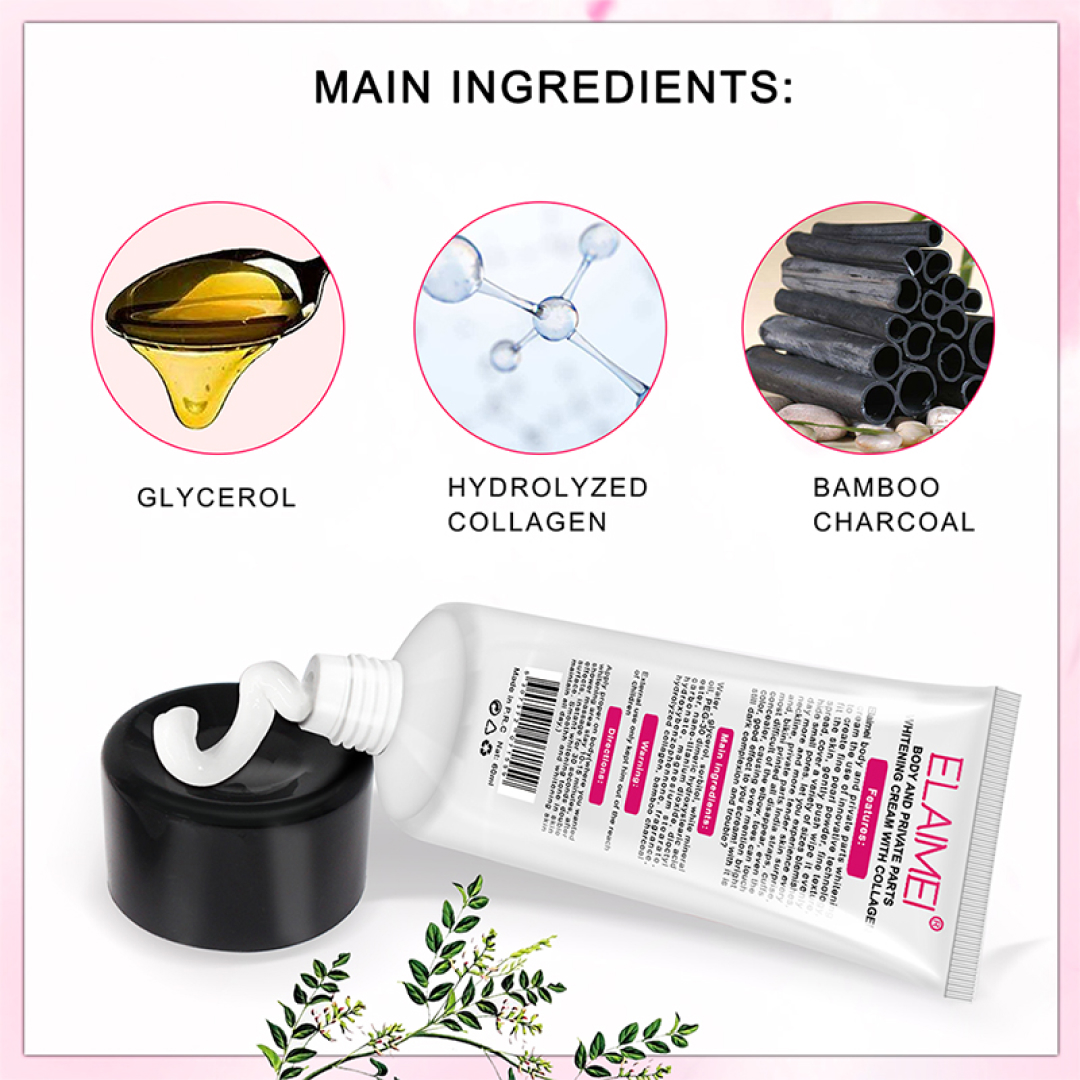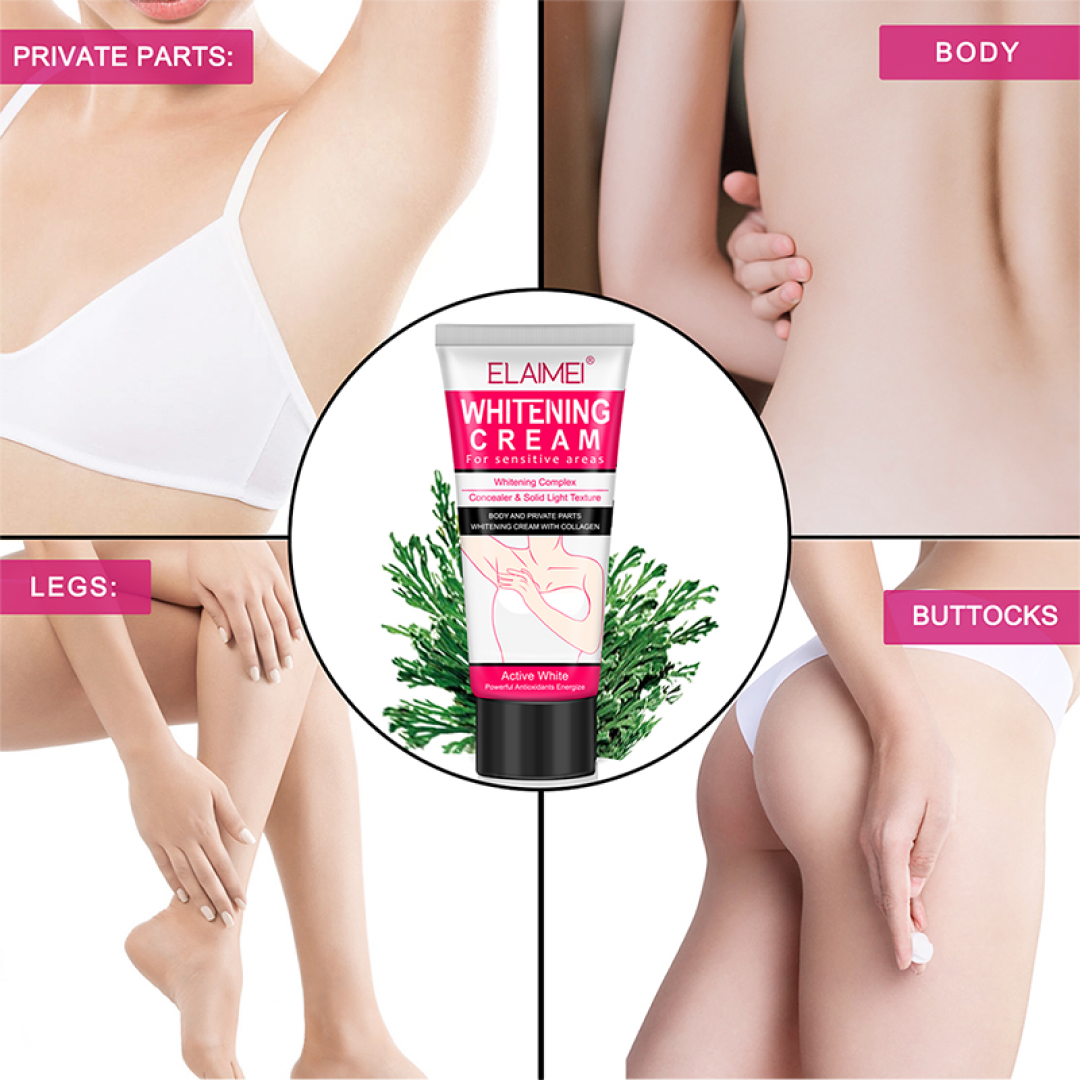 POWERFUL – Our Elaimei Skin Whitening Cream is formulated with highly effective ingredients for the dark skin on your body. You can use this cream on your underarm/armpit, knees, elbows, areola, nipple, neck, lips, and other private areas.
QUALITY YOU CAN TRUST – Made with natural quality plant-based ingredients. Our Skin Whitening Dark Spot Corrector does not contain any harmful ingredients and is proven to provide fast and satisfactory results.
SAFE & GENTLE – This Dark Spot Corrector does not irritate skin and is extra gentle on the most sensitive skin and areas of your body. Suitable for home use
RESTORES & NOURISHES SKIN – Our Underarm Cream also repairs and hydrates, bleaching and Lightening skin for a more youthful radiance.
How to use the Lightening cream:
1. Clean and dry skin.
2. Apply and massage into skin until fully absorbed.
3. For optimal results, use twice a day in the morning and the evening.
Body use areas:
Underarm
Armpit
Legs
Knees
Dark skin area
Intimate Area
Tips:
For optimal results, use it after showering.
Allow the cream to absorb into the skin for 10-15 minutes after application and massage for another 30 seconds.
Use an SPF protectant during the day.
Apply the cream after removing hair like shaving or waxing.
Perfect for Summer, Vacation, Weddings, Graduation, and more!
Suitable for home use
Collagen and Bamboo Charcoal Infused – The natural-based ingredients of this product such as collagen and bamboo charcoal help the skin get more nourishment. The additional collagen provided by this product can help repair broken skin and tighten big pores. The bamboo charcoal infused in this product helps remove dirt, dust, and unwanted smell.
Brighten and Lighten the Skin – Achieve fairer skin with this product. Brightening cream that helps the skin achieve a shining glow in a short period of time.
Moisturizing and Whitening the Skin – This product doesn't only brighten your skin but also promotes skin moisturization with continued use. The scientifically formulated cream helps keep the skin moisturized and for a healthier you.
Can Be Used All Over the Body – Essential for making up those private areas such as the underarms, knees, elbows, neck, and in-between your legs. This body cream helps brighten those dark spots and keep skin moisturized to maintain healthier skin.
Get Your Beach Body Ready – Have your summer body, and beach body ready in no time. Achieve the summer body you want while using this cream on those problem areas and be ready to flaunt your beach-ready body.
Packaging: 1x Whitening Cream
Volume: 60 ml