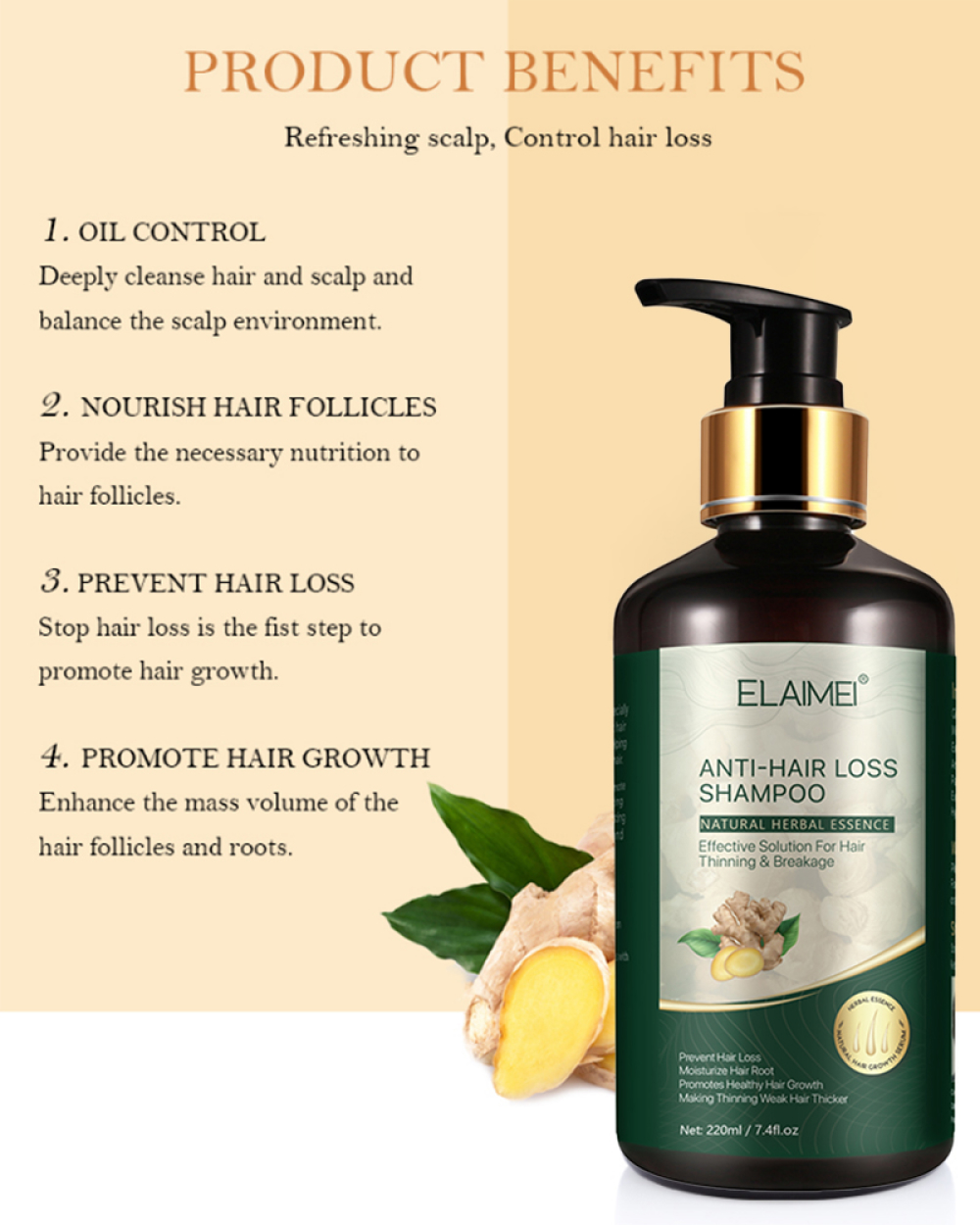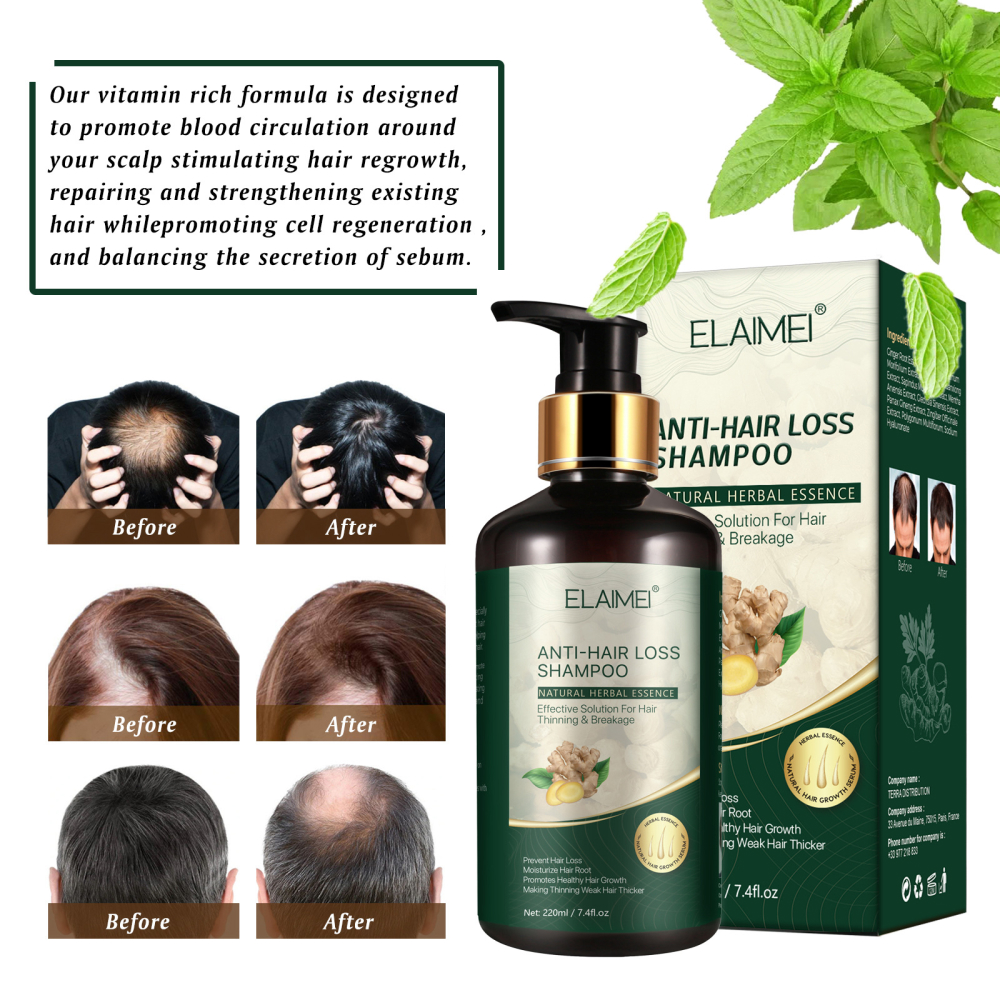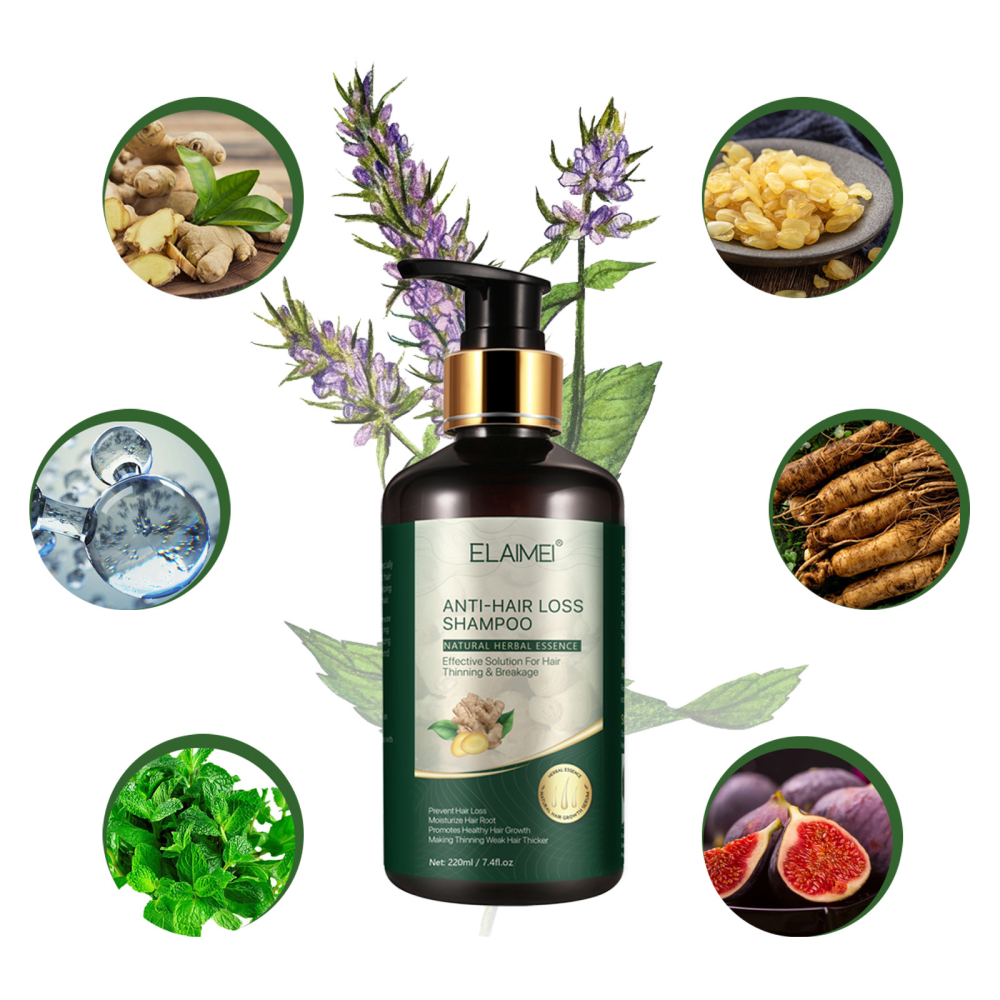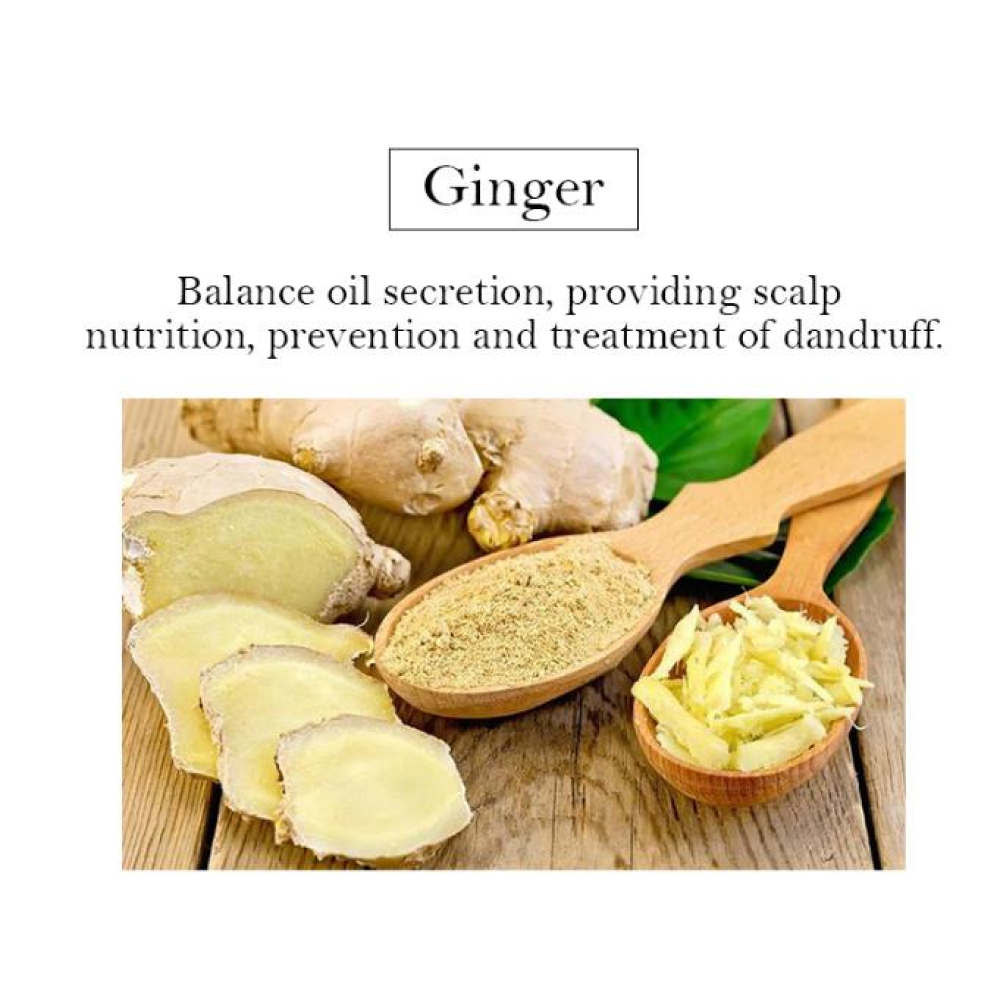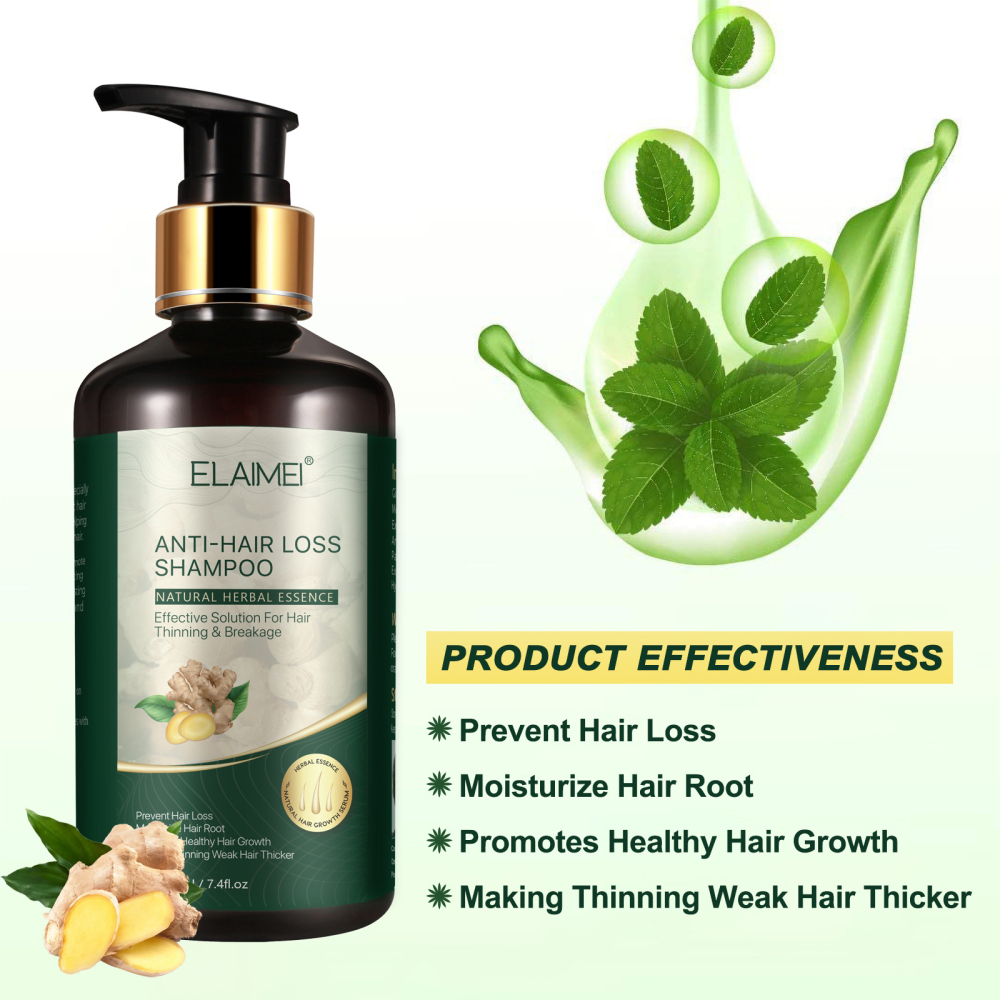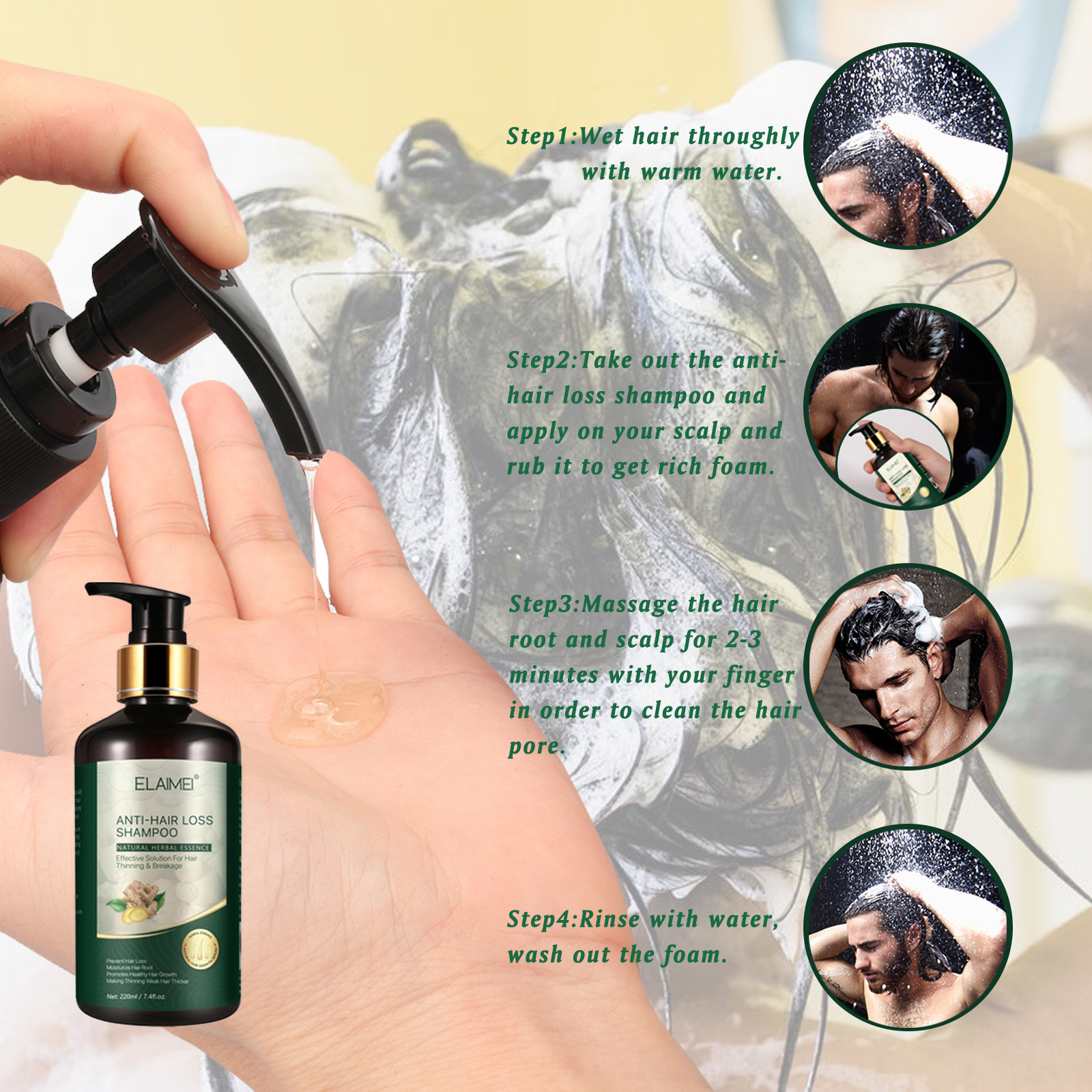 Ginger Anti Hair Loss Treatment Shampoo Men Women Strength Hair Regrowth Supply
Elaimai embarked on a mission to make beauty simple, smart, and safe for all ages and genders. We craft our products to give you the amazing results you love using the best and thoroughly researched ingredients.
Indulge your senses and your hair. This renewing formula helps strengthen and soften all at once, smoothing your locks into their silkiest potential.
A function:
Promote hair growth, Prevent hair loss, Repair and improve hair follicles, Balance oil secretion.
Supports the healthy growth of your hair.
Natural Plant Extracts strengthens hair so it looks fuller and thicker.
Easy rinse conditioner won't leave any residue.
Brings your flat and thin hair back to life.
Protects hair from damage as it moisturizes each strand.
For all hair types and color.
ELAIMEI IS THE LEADER IN DAMAGED HAIR THERAPY: ELAIMEI Ginger Anti Hair-Thinning Shampoo is proven & tested to reduce hair thinning. It promotes hair strength & thickness with increased volume & reducing breakage.
IMPROVED HAIR APPEARANCE: No more bad hair days due to thinning hair and dry scalp. Our Anti-hair Thinning Shampoo is here to the rescue. Packed with essential vitamins, our exclusive formula helps hydrate the scalp reducing dryness, brittle strands, and improves hair manageability.
PROTECT & STRENGTHEN YOUR HAIR: Our Key Active Ingredients such as Ginger protect your hair from further damage caused by external factors that lead to thinning hair. At the same time, these ingredients strengthen the hair shaft and cleanse the scalp, improving the overall health of your hair.
THE ORIGINAL, GOLD STANDARD, UNDISPUTED: The secret to thicker hair is using a shampoo with gentle ingredients. Our formula is packed with a powerful blend of Ginger. ELAIMEI is always vegan, cruelty-free & manufactured in an environmentally responsible way.
How to use::
Place the hair well with lukewarm water.
Take the anti-hair loss shampoo and apply it on your scalp.
Mass the root and scalp for 2-3 minutes with your finger to clean the hair pore.
Rinse with water, wash the foam.
Help boost your hair growth so you can have more and thicker hair. With our powerful, yet gentle and natural ingredients you are able to experience healthy, normal hair growth again!
Use our iconic Elaimei Ginger Conditioner for optimum results.
Size:
6 cm x 6 cm x 13 cm
Volume:
220 ml
Include:
1x Box With Shampoo