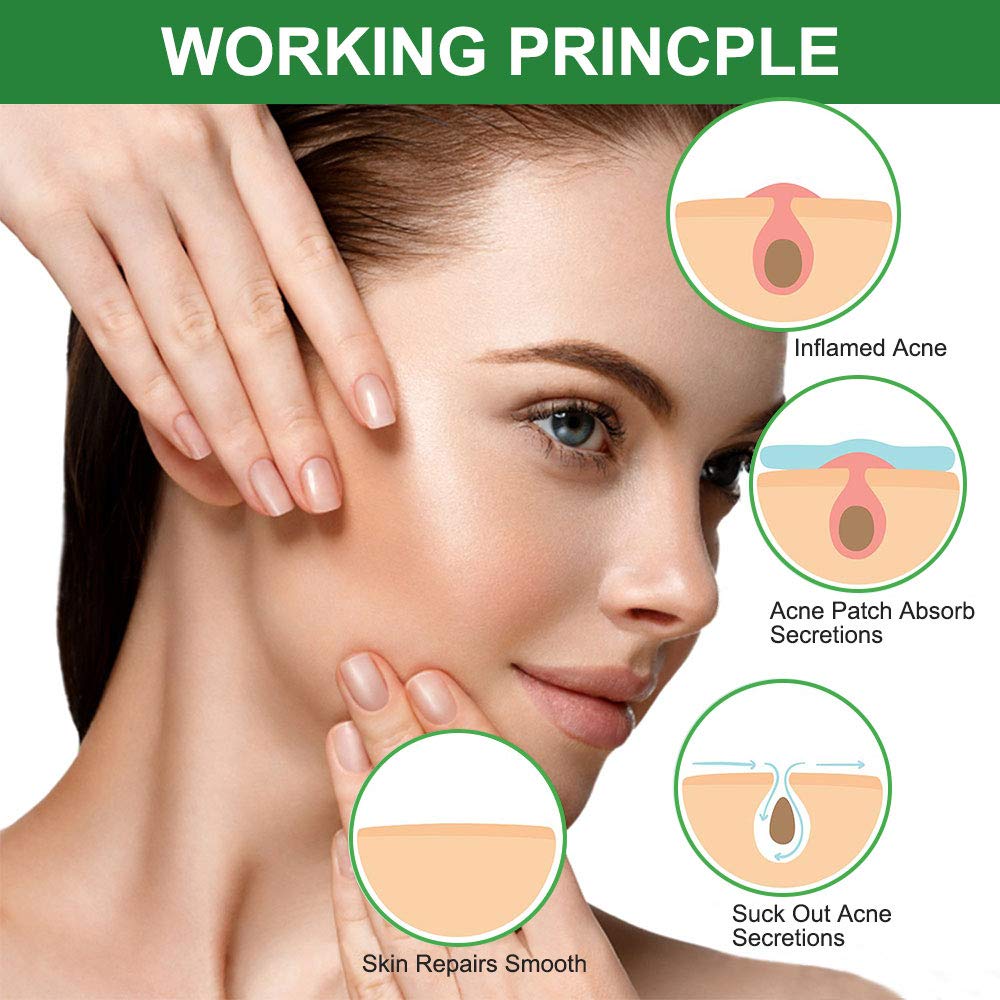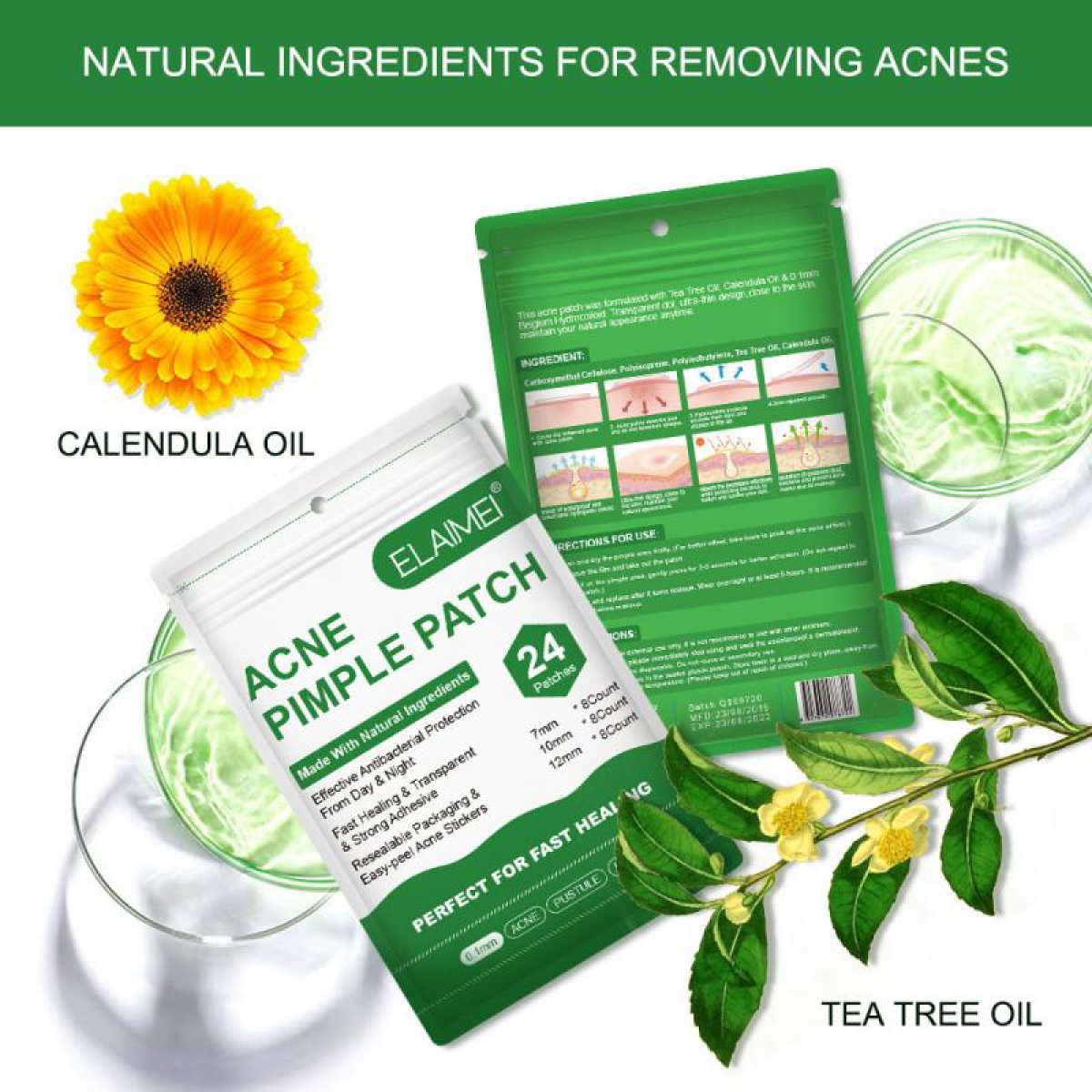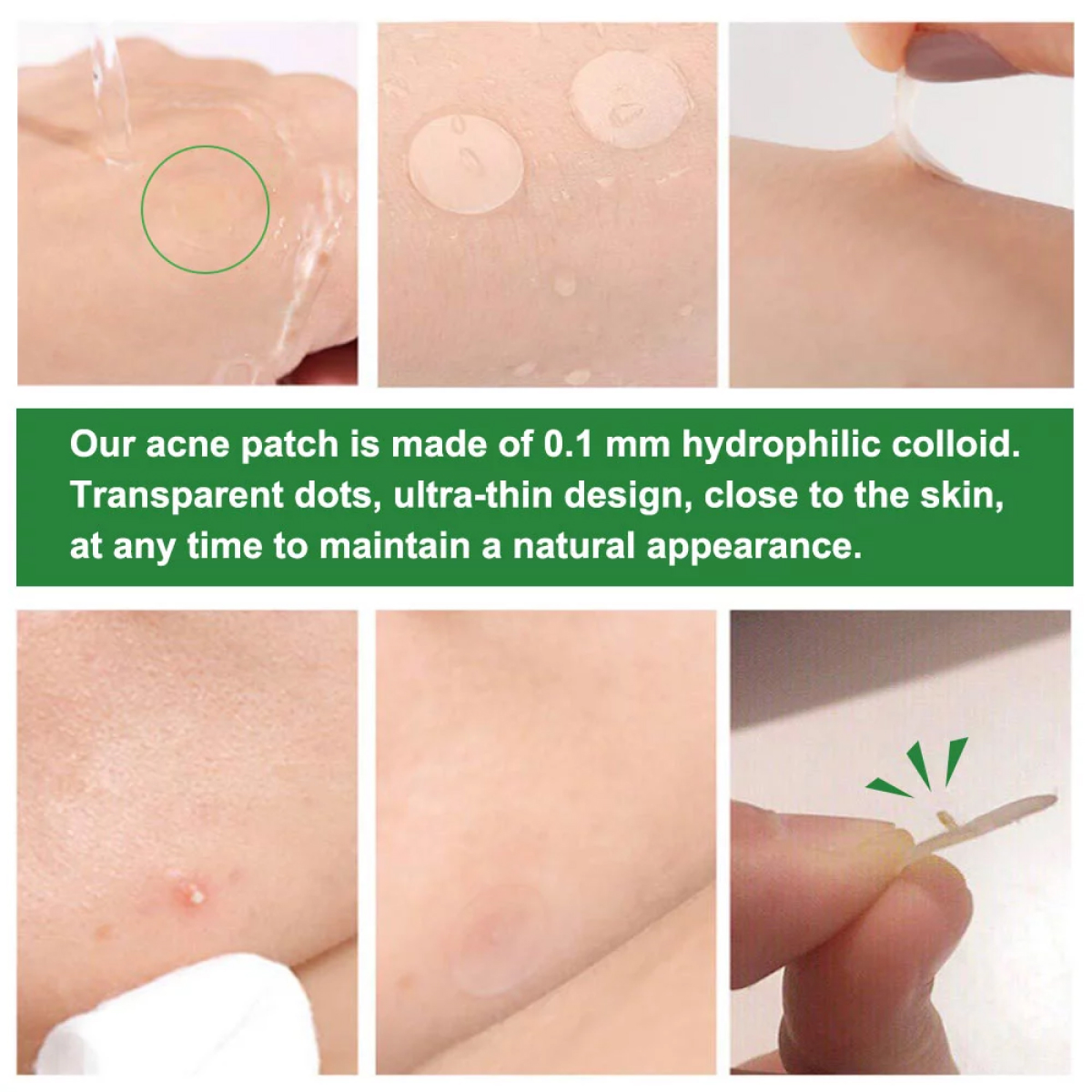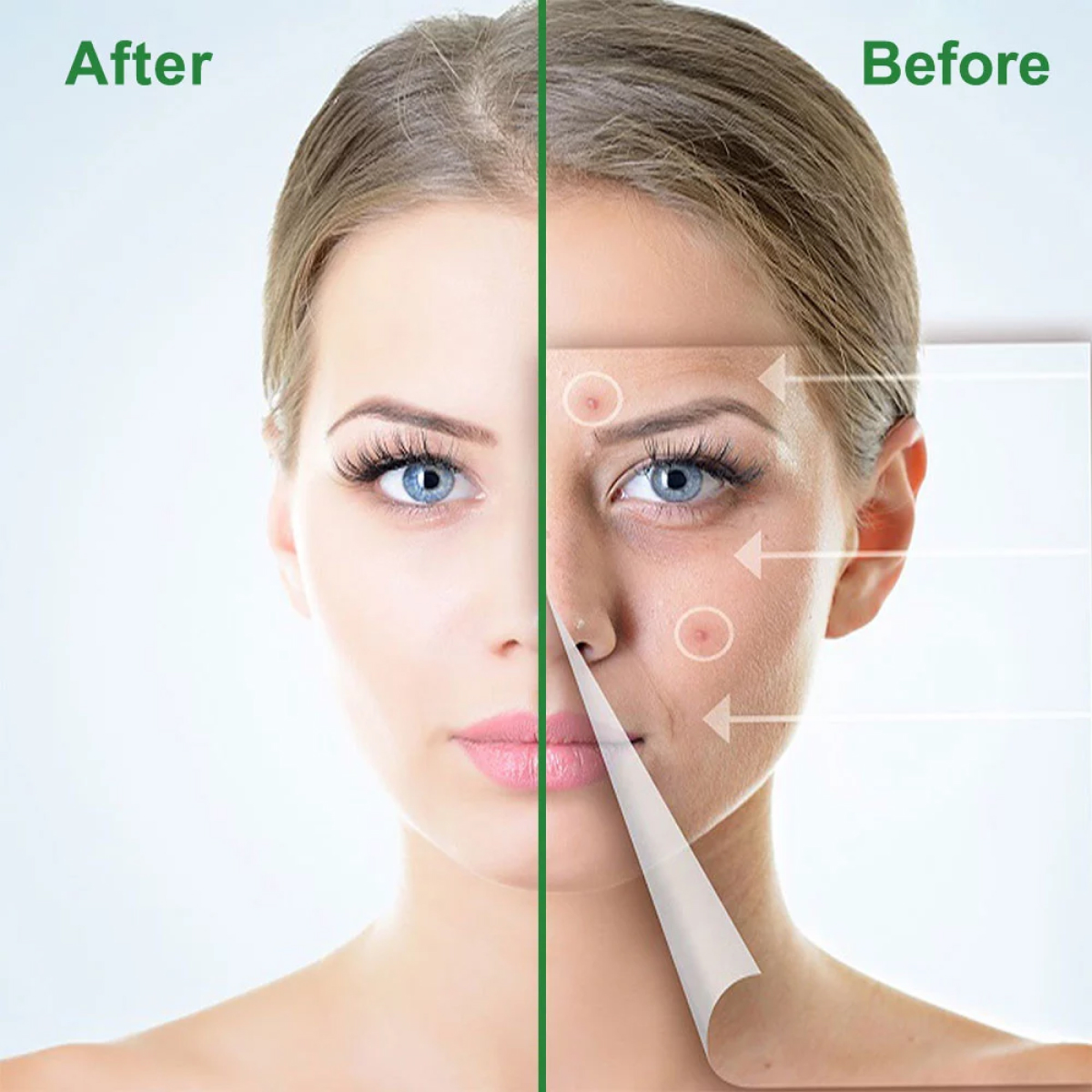 ElaimeNatural Hydrocolloid Remover
Elaimei Acne Removal Patches is a powerful, invisible and easy acne scar remover for acne-prone skin! These clear and fast-acting hydrocolloid stickers will protect and cover pimples while pulling out any impurities and healing the skin. You can wear them during the day and night, and you'll see the fast results
Acne Pimple Patches Features:
The percolation effect is good, leaving no scars to relieve pain, promoting wound healing, and reducing scar formation. It can promote the growth of acne, absorb and decompose secretions, and at the same time help the wound to reduce inflammation and heal, promote the growth and repair of the underlying muscle tissue after healing, and avoid the formation of scars. Breathable, invisible, resistant bacteria, prevent cross-infection and accelerate wound healing. Separate wounds and makeup.
Invisible and Waterproof Stickers
Our acne scar patches are waterproof and breathable, and they help prevent acne scars, cystic acne and new breakouts. They also absorb all the gunk and reduce redness & irritation. You can go on with your day or sleep the night, and your acne will stay covered & healed!
Every Gramright Acne Patch is made from pure hydrocolloid, containing salicylic and hyaluronic acids. Salicylic acid treats acne and can have a drying effect, Hyaluronic acid hydrates the skin and helps it heal faster. Tea tree and arnica oils clear, heal and reduce breakouts.
Fast and effective results We use only potent and safe formulas for all Gramright products, and they are professionally formulated with strict manufacturing control. Our patches also stick well to the skin and don't bunch up, so you can wear them for hours, stick them on and peel them off quickly.

Treatment to get rid of face skin
Here, at Gramright, we value your happiness and experience with our products above all else. If you are somewhat unsatisfied with our Acne Remover or have any questions, contact us directly – we will hear you out and make things right for you!
How to use acne patches:
After washing your face, put the patches on the spot and gently press it for 2-3 seconds
Caution: if any skin discomfort occurs, please stop using the
the product immediately and consult a physician
Please paste it before the makeup
This acne patch was formulated with Tea Tree Oil Calendula Oil &0.1mmBelgium Hydrocolloid.
Transparent dot, ultra-thin design, close to the skin, maintain your natural appearance anytime.
Precautions:
If it is less than 1 day, the acne invisible sticker has completely turned white and can be replaced immediately. Please pay attention when observing, If the acne has healed or has not changed, you don't need to stick it.
Large pieces are not as good as small pieces, mainly for small acne, the effect of large acne is not obvious.
Most of acne scars are formed after many times of extrusion, so it is best not to for a while, not properly.
To squeeze the acne on your face. In addition, to make acne scars not appear, sunscreen is also a must pay attention to, otherwise, the face is easy to form spots.
If your acne presents symptoms of infection such as redness, swelling, heat, pain, and yellow-green secretions, it is recommended that Get medical attention and use it under the guidance of a doctor
The package: 1 box includes 1 set of Acne Pimple Master Patch Blemish Control Patches Nature Genuine Sealed Clear
Size: 1 sheet (3 types, 24 pcs)
Skin type: Versatile/Normal Skin/Dry Skin/Oily Skin/Combination Skin
Package: a bag of 24 capsules
Material: High permeability polyurethane film
Function: It can be used as a mini bandaid
Size: 7mm,10mm,12mm
Applicable population: General
Item: Acne Stickers
Package Content:
1 sheet 24Pcs Acne Removal Patch (8 x 7mm/8 x 10mm/8 x 12mm